A quick text is enough for you to arrange plans with your friends, set up business meetings, and send any message you wish. Many users are sending images and photos through text messages.
However, if for some reason your texts are lost, you might lose every picture you have received in that conversation. However, you don't need to worry about it. In this article, you will discover the most effective ways to find and recover deleted photos from text messages on iPhone. Then, you can go and retrieve every image you have lost.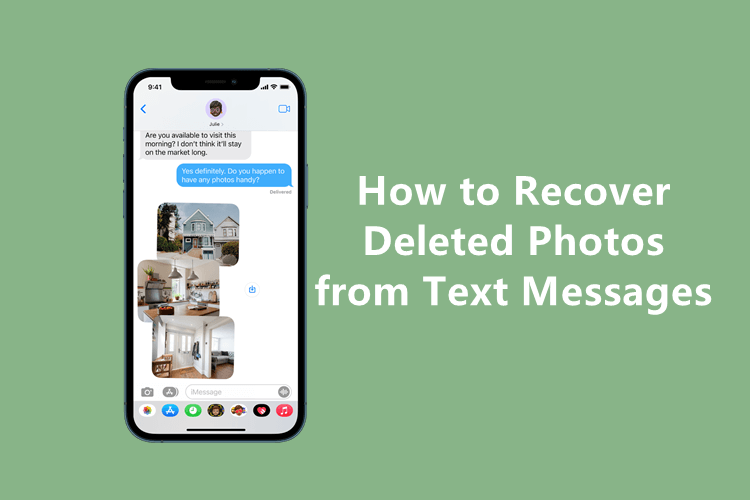 Part 1. Why Do Some Pictures Disappear from Text Messages on iPhone?
Many iPhone users have reported that this problem first appeared on their devices when they updated to iOS 15. From that point, they couldn't find any images that they received through a text message even though they had saved them on their phone's gallery.
According to numerous users, this iOS 15 bug has caused a lot of frustration. In more detail, the bug happens when you save a photo you have received in a text and then delete the thread from your conversation history.
Therefore, if you are someone that likes to keep his conversation history empty, you run the risk of bumping into this issue. Since this bug is still active and not fixed, you should pay extra attention to your text threads. In the meantime, you should learn how to recover pictures from text messages iPhone.
Part 2. How Do I Retrieve Pictures from Text Messages
There are multiple methods with which you can recover deleted photos from text messages on iPhone. You can follow different methods if you have or haven't kept a backup of your data. No matter which one you choose, you are sure to get your pictures back.
1. Recover Pictures from Text Messages Without Backup
The first method works even when you don't have an iCloud or iTunes backup of your data. By following it, you will restore your lost images in no time. WooTechy iSeeker is the best data recovery tool that can find and retrieve more than 18 file types of lost data from your device.
This useful application requires only a few simple steps. You can easily perform the recovery process even if you don't know much about technology. For this reason, it is the perfect tool for every iOS user. WooTechy iSeeker also provides you with previews of your files to check which ones you wish to retrieve. This way, you don't waste time waiting for the files to get downloaded only to discover that you don't need them. Therefore, using iSeeker will be the best way to find and retrieve deleted photos from text messages on iPhone.
Other Key Features of WooTechy iSeeker
100.000+
Downloads
It provides the highest data recovery rate and can bring back over 18 types of data you want to restore.

It is compatible with all iOS devices and iOS versions, including the iOS 16.

It offers an intuitive user interface with a simple click-based recovery process.

It allows you to preview and select recoverable videos before you restore them.

It provides a free trial in which scan and preview are included for all users.
Here is how to find and recover deleted text photos on iPhone using WooTechy iSeeker:
Step 1. Download WooTechy iSeeker and follow the installation process. Once you have launched it, click the Recover from iOS Device option that you will see on the home screen. Plug your iPhone into your computer and wait for the tool to detect it. Click the Next button to continue.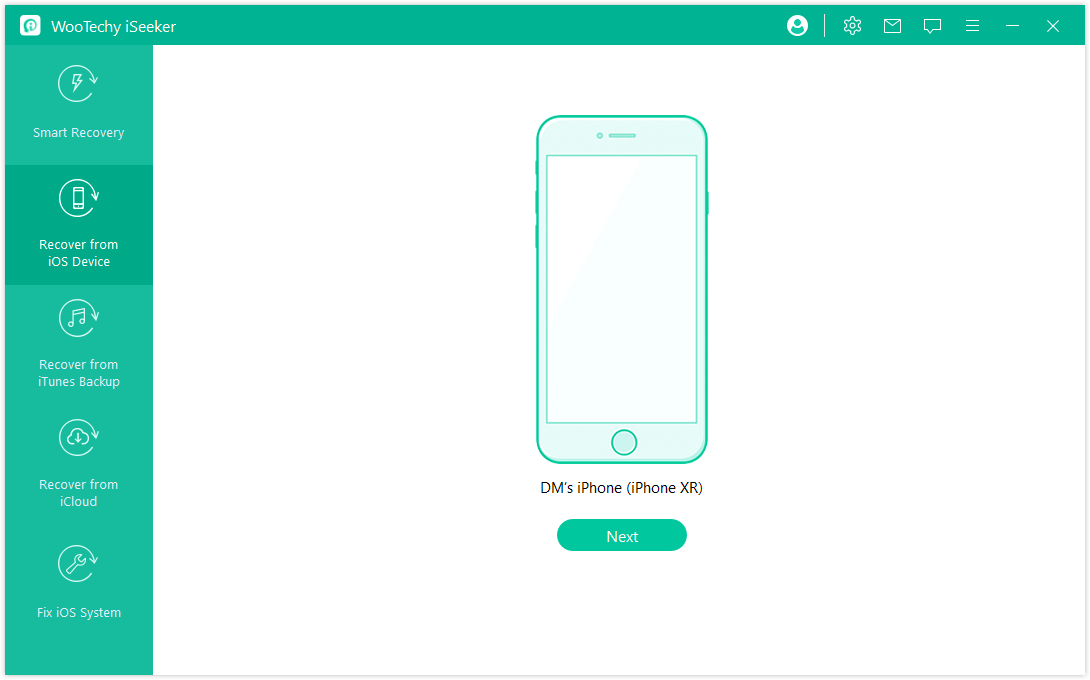 Step 2. During this step, you have to choose the file types that you wish to recover on your device. Since your text images have been lost from your iPhone, you need to select the Message (messages attachment is included). Click the Scan button to let iSeeker search your device.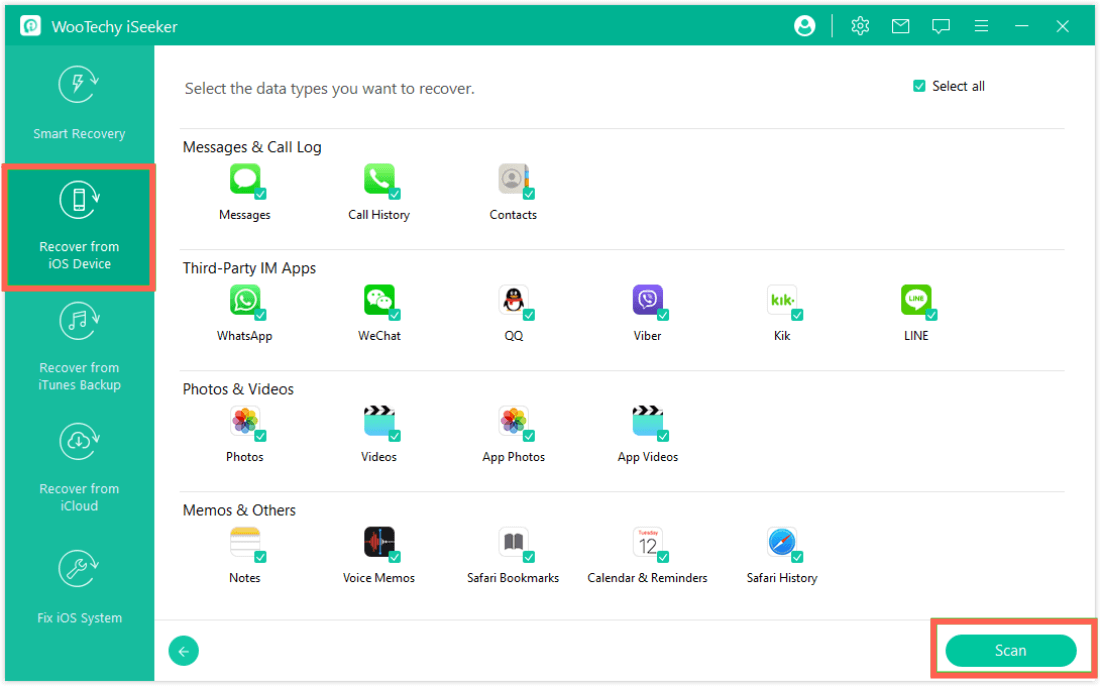 Step 3. After a few seconds, the tool will show you all the files that can be restored. If you have selected multiple file types, the app will categorize them so that you can view them more easily. Browse the image previews and select the ones you wish to retrieve. Click the Recover button and select the location where they will be saved.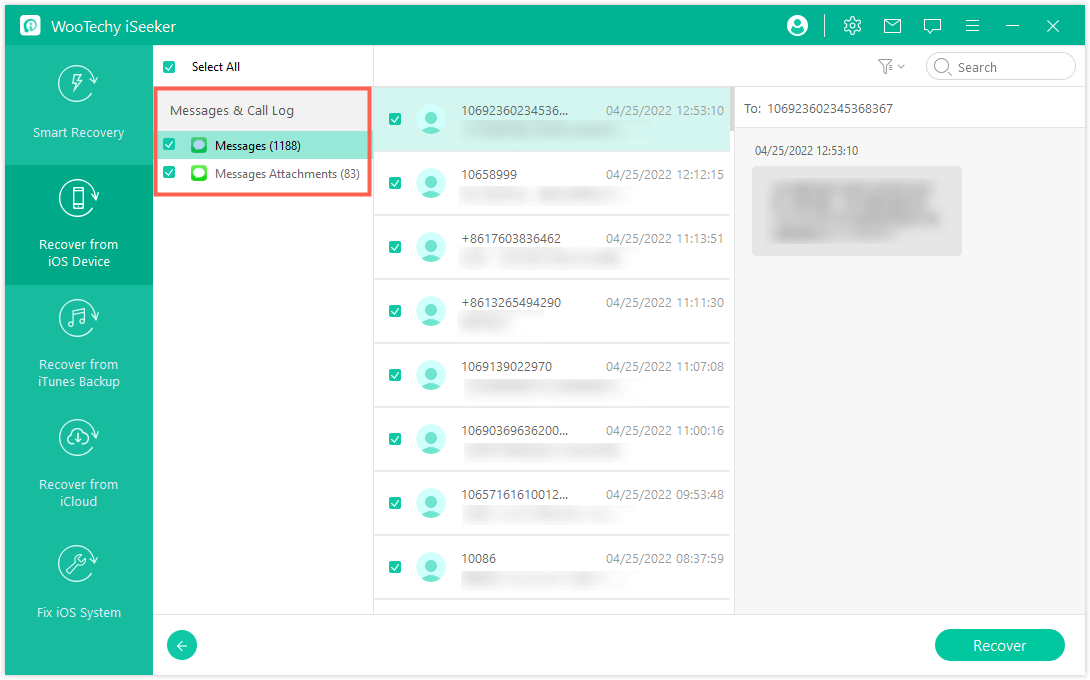 2. Recover Pictures from Text Messages with iCloud Backup
If you have kept an iCloud backup, then you can simply restore your backup and get your images in text messages back. However, keep in mind that you need to erase all the data on your iPhone first. So, you might lose any data that you haven't backed up.  We recommend you save the important files elsewhere to avoid unexpected data loss.
To recover pictures from text messages with iCloud backup, you need to follow these steps:
Go to Settings app, tap General > Transfer or Reset iPhone > Erase All Content and Settings.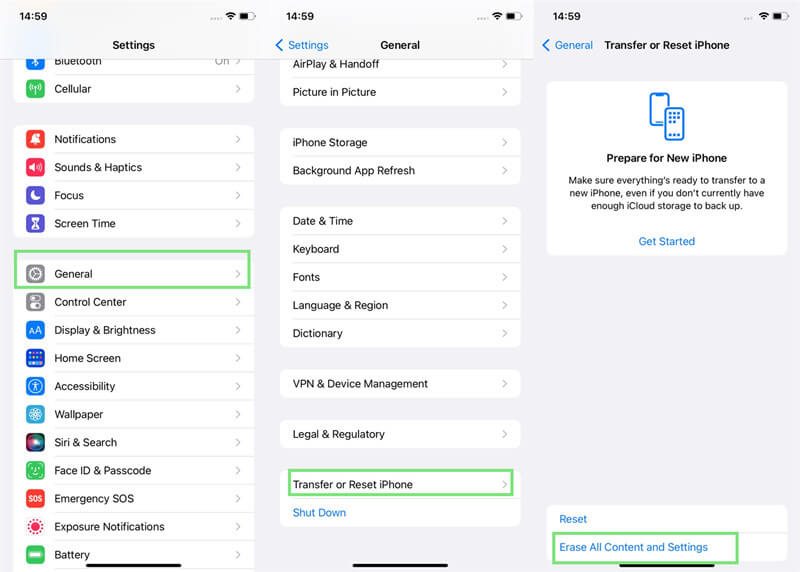 Follow the instructions on your screen. When you reach the Apps & Data screen, tap the Restore from iCloud Backup option.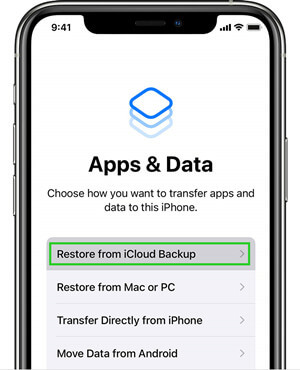 Sign in to your iCloud and select which backup you want to install. Wait until the installation process is completed.
This is a very effective method. But you can't preview the data in the backup and you have to restore all the data in the backup to your iPhone rather than the deleted pictures only. If you want to be sure that you won't lose your most recent files, then you can use iSeeker to retrieve your images from your iCloud backup.
Following is the process to recover only deleted images in text messages from iCloud backup:
Launch iSeeker on your computer. Select the Recover from iCloud option. Then choose the iCloud Backup option. Follow the instructions on the screen to prepare your iPhone.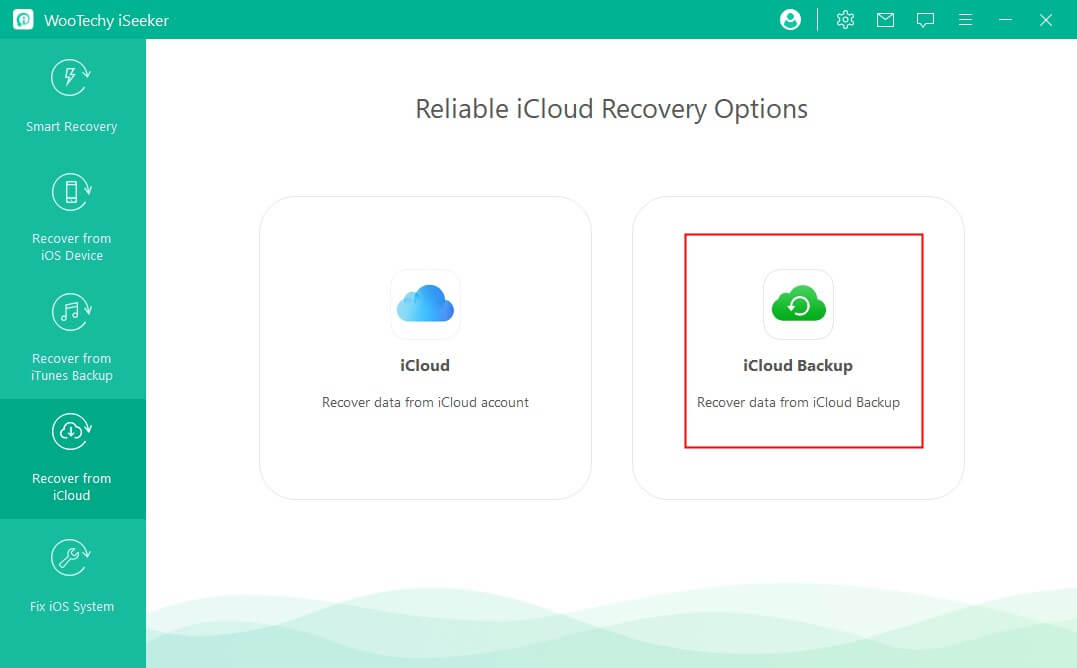 When you are at the Apps & Data screen, click Restore from iCloud Backup. Then sign in with your Apple ID. Then from the backup list choose a backup to restore.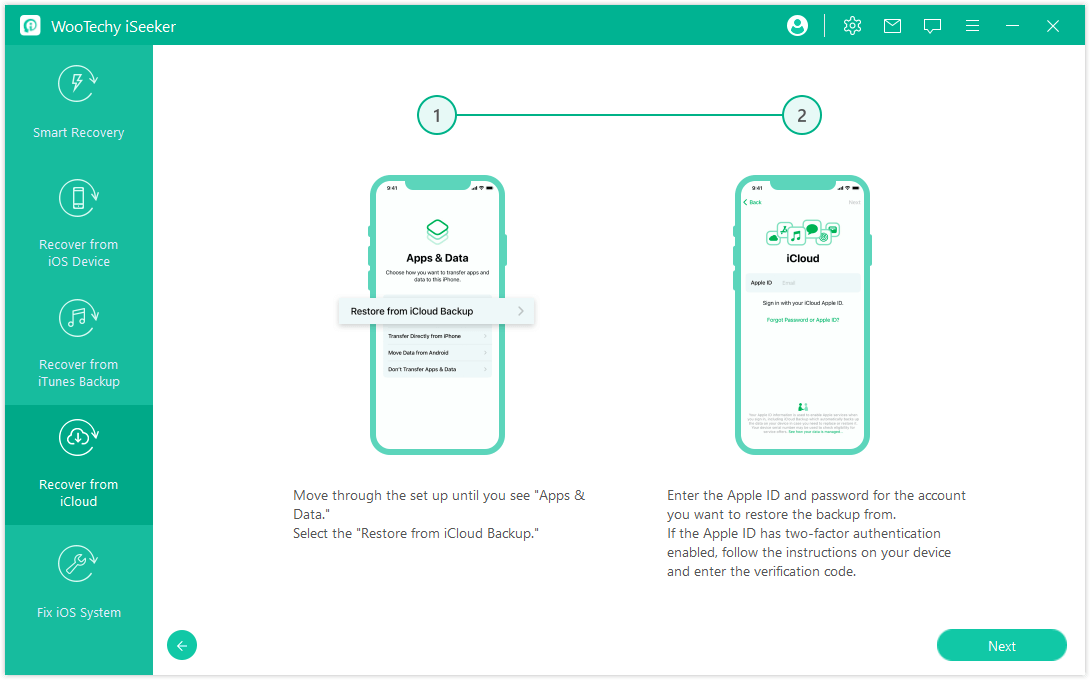 All the data types will be displayed on the screen. Select Messages and click Scan. Wait for iSeeker to find all the backed-up files. Browse the file previews and choose only the files you want to download. Click Recover to get your deleted images back.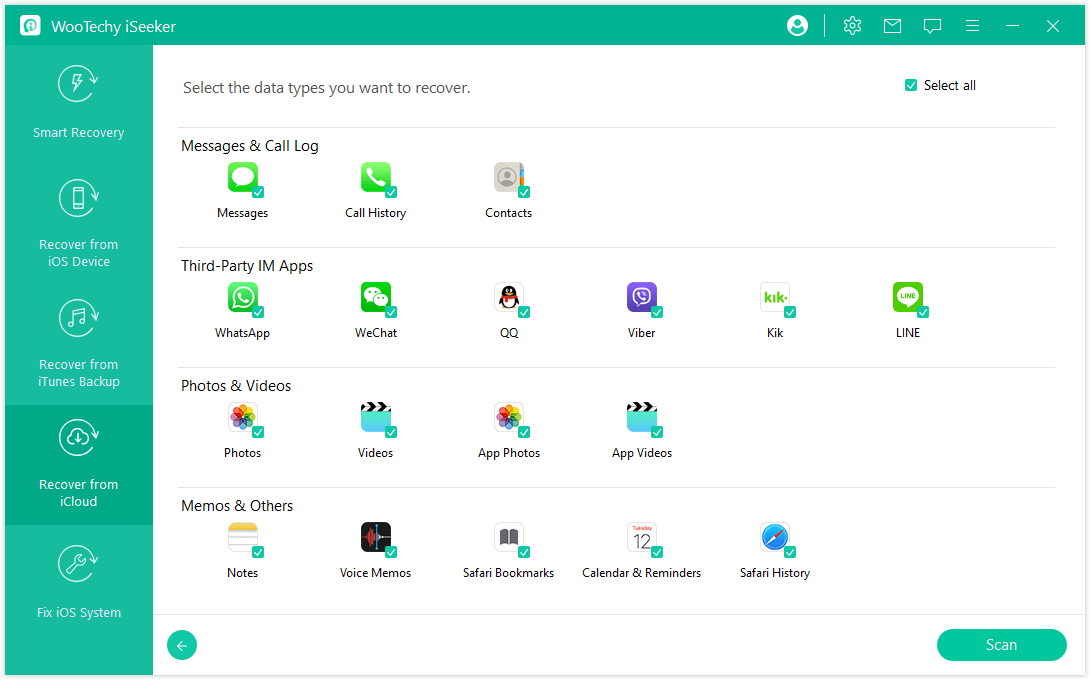 3. Recover Pictures from Text Messages with iTunes Backup
Another option to restore your text images is to use your iTunes backup if you have made a backup through iTunes before you lost the pictures from text messages. Of course, you need to keep in mind that when you follow this process, the restored backup will replace your current files. This means that you run the risk of deleting the data that you haven't backed up yet.
The steps to get your deleted photos from text messages back with your iTunes backup are the following:
Launch the latest version of iTunes on your computer. Use a USB cable to connect your device to your computer.
When iTunes detects your device, click on its icon. Then click Summary. Click the Restore Backup button and select the most relevant one.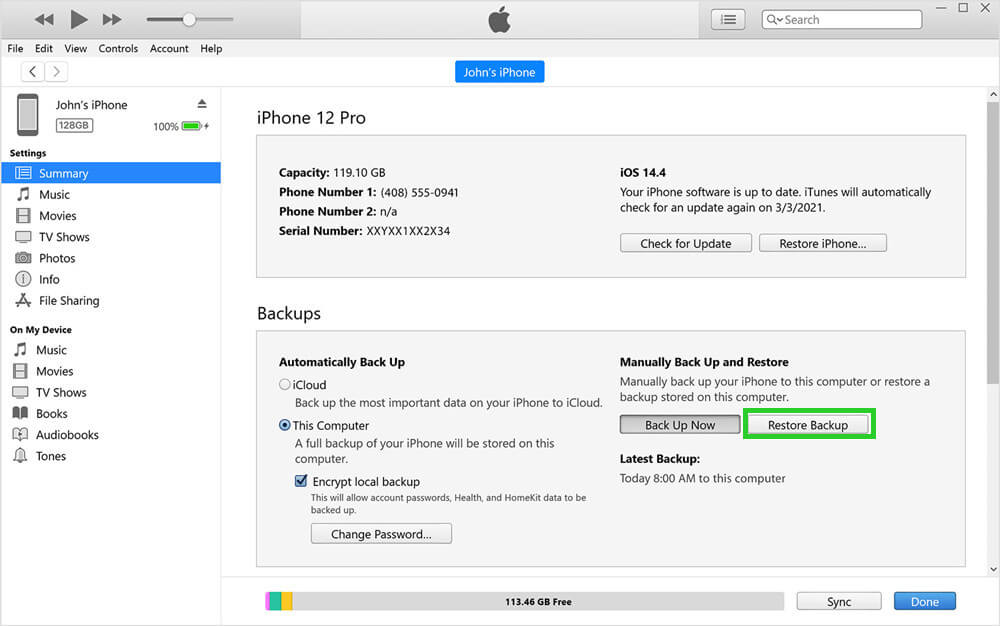 On the popup window, click the Restore button to proceed. If needed, type your password.
Nevertheless, this is not a risk-free method. You can't confirm if the images are included in the backup before restoring. Instead, you can use WooTechy iSeeker to preview the data in the backup before starting restoring and choose the pictures you need to restore.
The process to restore only deleted photos from text messages with iTunes backup is the following:
Launch iSeeker and click the Recover from iTunes Backup option. Choose the backup that you want to scan for your files and click the Next button.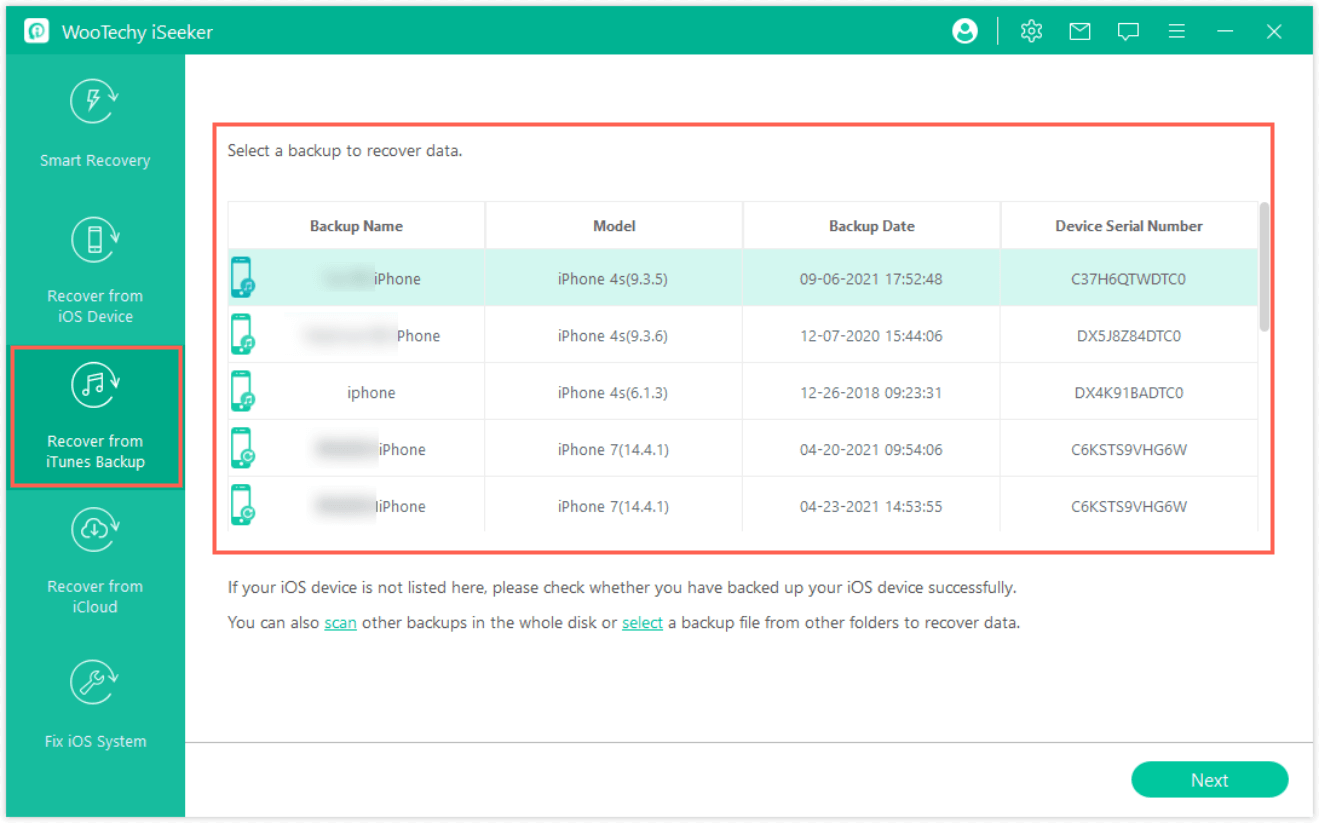 Select Messages from the data type list and click the Scan button. The app will perform a thorough scan of the backup.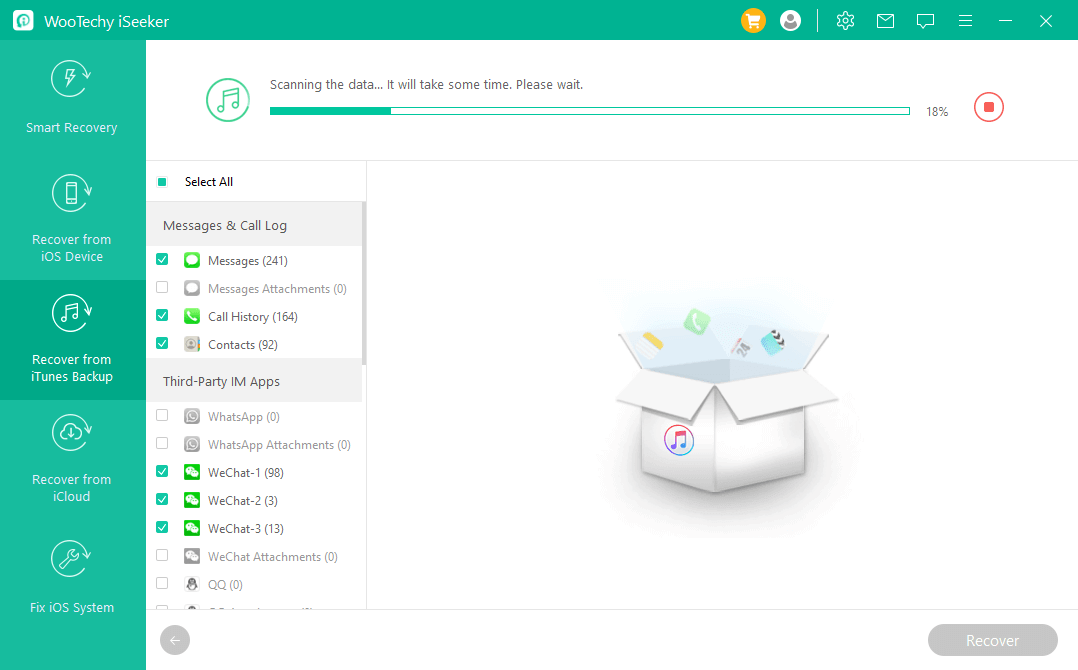 Then, the tool will show you all the relevant files. Preview and choose the needed photos, then click Recover.
The Bottom Line
All of the above methods teach you how to recover pictures from text messages on iPhone. Find which one satisfies your needs to restore the text images that you have lost from your device.
The most risk-free and easy method to regain every picture you have lost is definitely WooTechy iSeeker. You can recover the lost photos in text messages even without backup. And it's also quite easy to use. Download it to discover its high-quality services that make it one of the most essential tools for every iOS user.