iPhone update plays a significant role in user experience. You get to enjoy new features and an overall system upgrade. However, many uncalled issues may come along with these updates as uninvited guests. One of the recent issues this year faced by users is that their iPhone notes disappeared.
Many people rely on notes for creating checklists, generating new ideas, or simply storing their imaginations and thoughts. For them, disappearing notes is no less than a nightmare. If you're one of those sufferers, head over to learn about where your missing notes on iPhone are hidden and fixes for iPhone notes disappeared after update.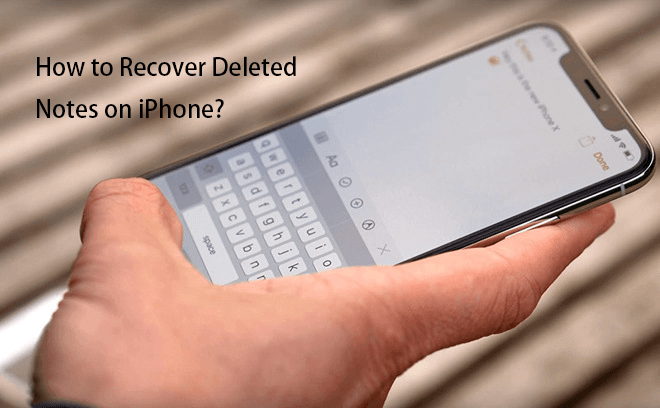 Part 1. Where Are My iPhone Notes Stored?
The notes on your iPhone are stored in Notes App. You can find them on your device by tapping on Notes > go to the folder and select them. If you have get iCloud to sync your notes, they will also be stored in iCloud. iCloud creates a copy of all synced information on your iPhone. It contains all your notes secured along with some other data and you can find them on iCloud.com.
What if your notes disappeared on iPhone or you deleted them permanently by accident without backup? Well, you don't need to be at your wits' end. Continue reading to learn some awesome solutions for missing notes on iPhone.
Part 2. Solutions for iPhone Notes Disappeared
There are several ways you can get your precious notes back in your hand. You may directly scroll down to reference 6 if you don't have a backup. In other cases, you can follow the steps given below.
1

Check Your Settings

Do you prefer to restore your notes on iPhone with a third-party account or email service like Yahoo or Gmail? If so, go to your settings:

Tap on Settings > go to Mail, select Accounts.

Click on the email account that you're willing to check.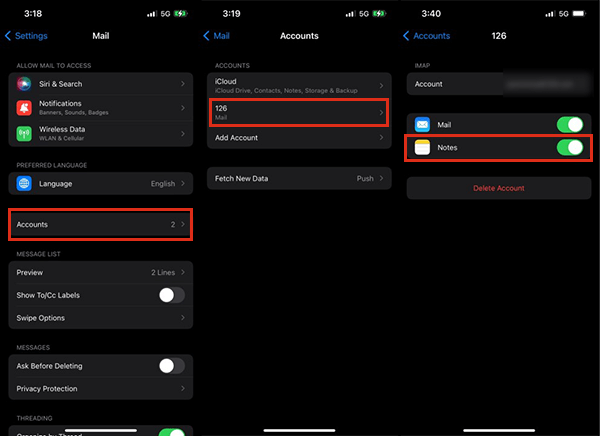 Ensure that your Notes toggle is turned on.
If there is more than one account linked with your Notes, repeat the process with each account for iPhone notes will be stored on the server tied to your email address as well.
If you have synced iCloud recently, there is a chance that your notes have been saved inside it. You can follow the steps below to check if you have synced your notes on iCloud:
Tap Settings.
Select the User Entry (Your Name).
Open iCloud.
Look for the Notes icon. A toggle will be present where you have the option to turn on or off your notes. Swipe to switch that toggle, from grey (off) to green (on). In this way, your missing notes on iPhone may be retrieved from iCloud.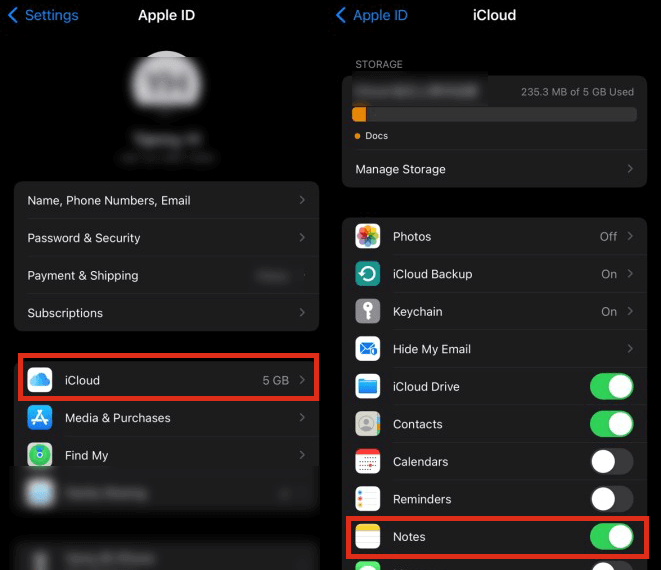 2

Check Your Recently Deleted Folder

You may have accidentally deleted your notes, then you can:

Open Notes, now tap < Notes button back for looking up your Folders list.

Select Recently Deleted and try to find your notes.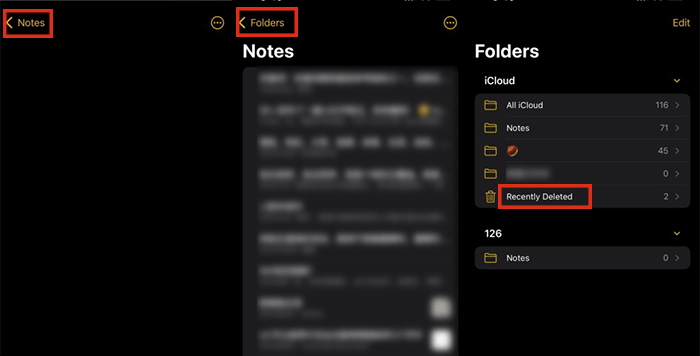 After successfully finding your required notes from Recently Deleted or any other folders, move it:
To the Notes list by tapping Edit.
Then select the note you want to move.
Click Move, tap on the folder you're willing to move it to, then you have retrieved your deleted notes and can edit them.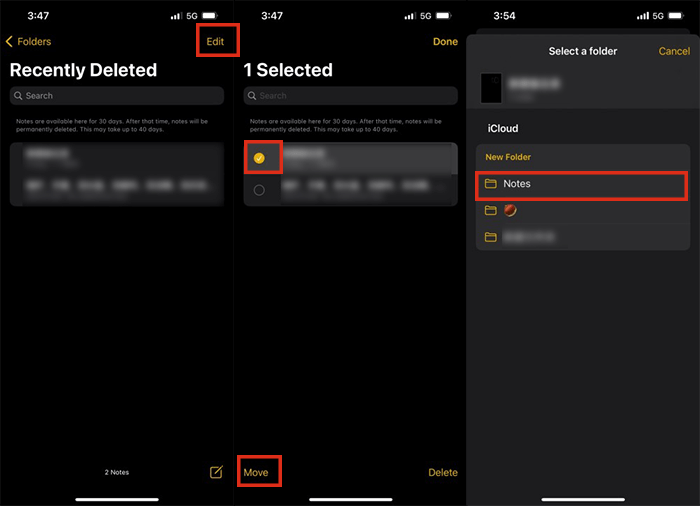 In case you're using notes with any other service such as Gmail, have a look in its trash folder. You can easily recover those notes by copy-pasting them in a new note from your Notes app. Notes are available here for 30 days. After that, they are permanently deleted.
3

Search the Keywords of Notes

Click Notes, then tap < Notes unless you can see your list of notes.

There's a hidden search bar on the top of the list. Tap the search bar and type a relevant keyword, title, or phrase of your desired note.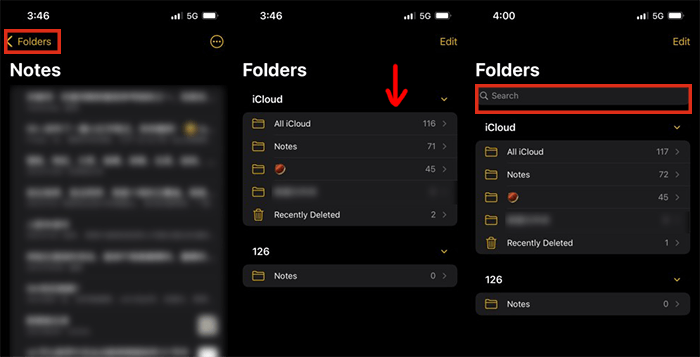 Tip
Your note might be locked if you still can't find it. The search is only able to identify the titles of all locked notes. The only way out is to open up all the locked notes to find that specific one.
If you have permanently deleted your notes, you don't need to lose your hope! You can still restore your notes. Here are 3 ways you can recover your missing notes on iPhone.
4

Restoring Missing Notes on iPhone from iCloud Backup

Are you using iCloud for restoring your data, including your notes? If so, you just need to go to Settings and do as follows:

Tap on Settings > [Your Apple ID] > iCloud > Manage Storage > tap on Backups to back up the latest content and settings before restoring from iCloud.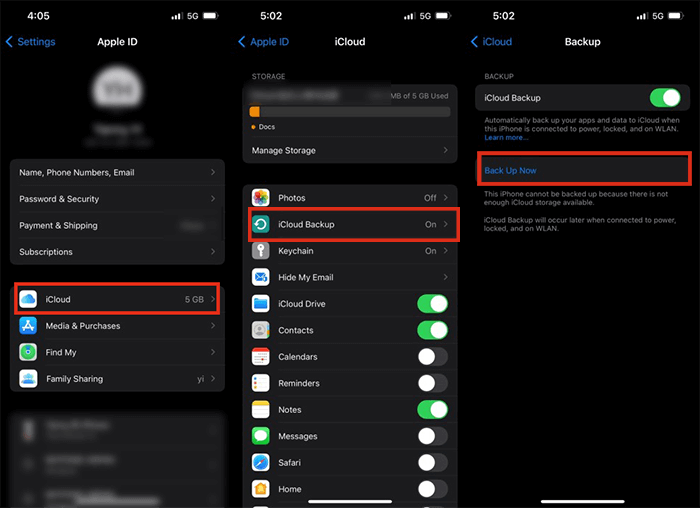 Back to Settings > Tap General > Reset, then select the option Erase all Content and Settings.
Finally, restore data by the iPhone backup. Restart it and choose the latest file of your backup in Restore from iCloud Backup from the Set Up iPhone page.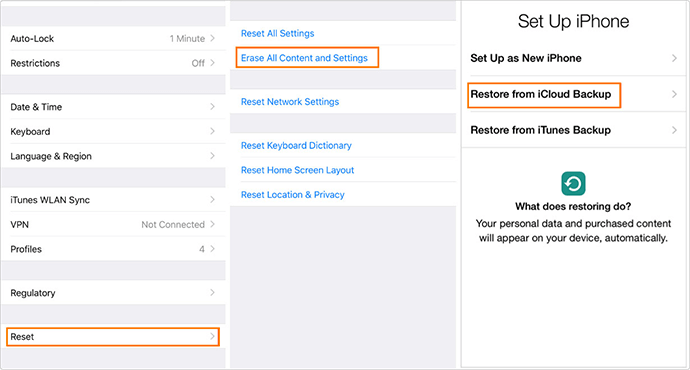 Note
Before restoring permanently deleted data from your iPhone, you must reset your device, and the process will erase all current contents and settings.
5

Restore Disappeared Notes on iPhone from iTunes Backup

You can also use iTunesr backup to restore your disappeared notes.

Go to iTunes on your computer/Mac.

Connect it with your iPhone.

Go to the Summary Tab and select Restore Backup.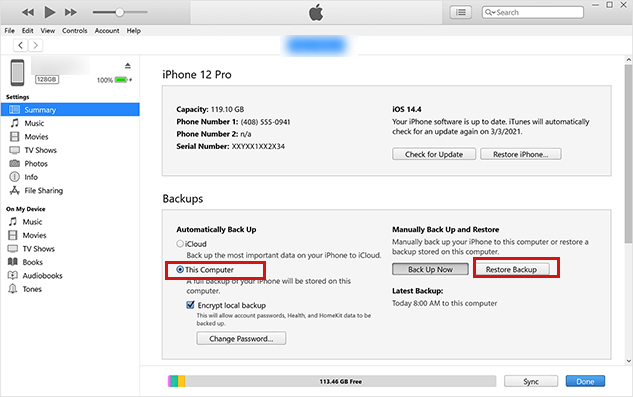 Enter the password if asked.
Note
It can be a bit risky as there are chances that your data might get overwritten by the information existing in the backup.
6

Recover Disappeared Notes without Backup

Without backup, recovering disappeared notes can be troublesome. However, there's a great news for you!

WooTechy iSeeker is a great recovery tool designed for iPhones. This software can make your notes recovery effortless due to its incredible abilities.
WooTechy iSeeker Has
100.000+
Downloads
The highest success rate when recover disappearing notes. You'll get back notes more than your expectations.

The widest range of common data types to recover. You can recover up to 18 data types of missing data.

The most user-friendly interface and simplest steps. You just need to go through three simple steps to get your disappeared notes and other data.

The most secure recovery process. You don't need to be worried about your data privacy.
Below are steps to recover disappeared notes from iPhone with iSeeker.
Head over to install and launch iSeeker on your Mac or Windows PC.
Select Recover from iOS Device presented at the left side of the software window. Connect your iPhone with computer. Click Next once your Apple device gets detected.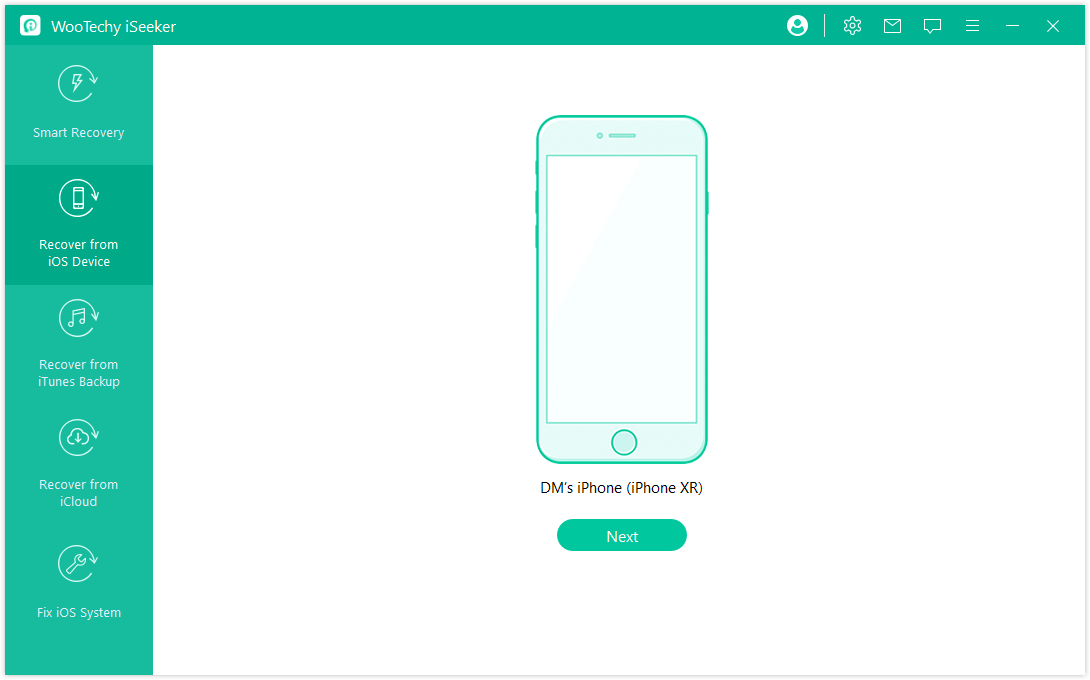 Now mark on the data type you want to get scanned. It supports 18 data types, since you're looking for notes' restoration, select the Notes icon. After that, simply tap the Scan button present in the right bottom corner.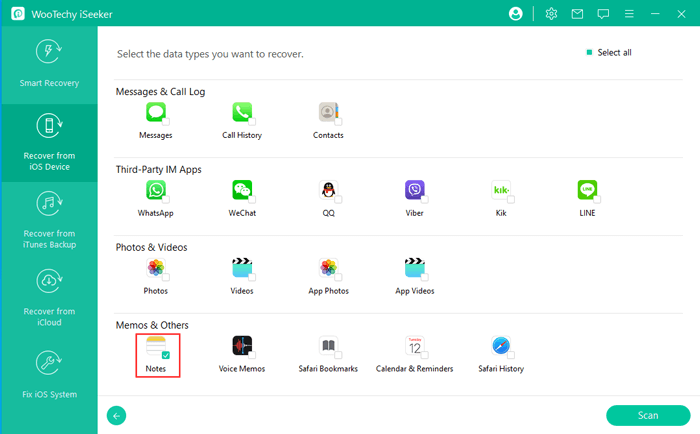 Select Deleted Files to recover permanently deleted notes you want to restore and press the Recover button. They will be recovered in no time.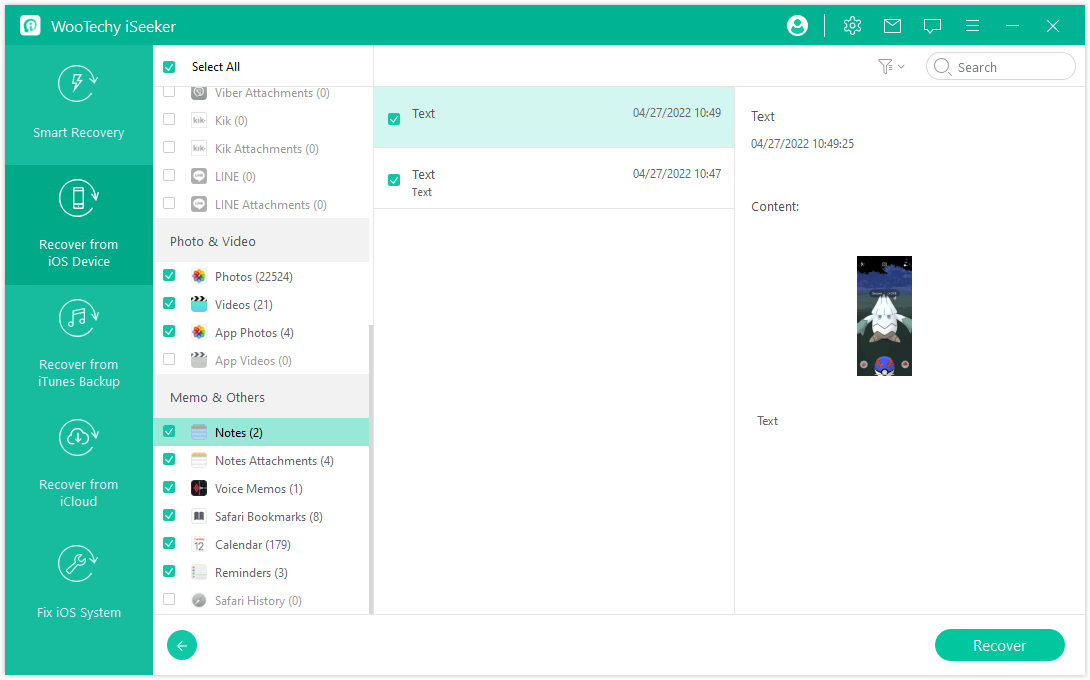 Wrapping Up
As we mentioned above, recovering from iCloud or iTunes will replace the current contents and settings of your device. Nevertheless, iSeeker allows users to preview the notes in iCloud or iTunes and selectively recover your desired data.
It is definitely frustrating when your notes disappeared after update, but we have so many methods to handle the situation no matter if you have backed up. To save your time and improve your efficiency, WooTechy iSeeker provides you with high quality data recovery service. Just have a free trial and it will make it beyond your expectation!