Every year Apple brings out new features for iOS to make it better. The new update enhances the overall functionality of the user interface and fixes numerous technical bugs from earlier updates. However, some Apple consumers have recently complained about technical problems when updating their iPhones using iTunes.
In this article, you will get to know about the possible downsides of updating iPhones through iTunes. In addition, you will also learn how to update an iPhone on computer without iTunes. Stick to the very end of the article to learn about all the processes extensively.
Part 1. Do You Need iTunes to Update Your iPhone?
iTunes remains an official way for iOS updates but users might face some possible constraints and errors while trying to update the system with iTunes. Here is a list of issues that users are likely to face while updating their iPhone with iTunes.
Users frequently experience their iTunes not being able to recognise the latest available update.

There are moments when iTunes tends to time out while the download is happening.

Users also report iTunes errors such as 1671 and 4013 while the update is running through iTunes.
But there are ways in which iPhone users can combat the issues they face when trying to update iPhone without iTunes. Ways to update iOS without iTunes include updating the iPhone with Wi-Fi, updating iPhone on computer with iOS upgrade software, updating iPhone on computer with WooTechy iPhixer and updating iPhone on computer by downloading IPSW.
Part 2. How Can You Update Your iOS Besides iTunes?
As it has already been mentioned in this article, there are many methods that users can follow to update the iOS on their iPhone besides using iTunes. For your convenience, you will learn about all the methods available to update iOS without the usage of iTunes.
1

Update iPhone with Wi-Fi

Updating an iPhone with Wi-Fi is the most standardized way of updating your iOS. To complete the process of updating your iPhone wirelessly, back up your device using the iCloud or the PC you have. Afterwards, go to the General section from Settings. Tap Software Update from the General page.

Go to Settings > General > Software Update.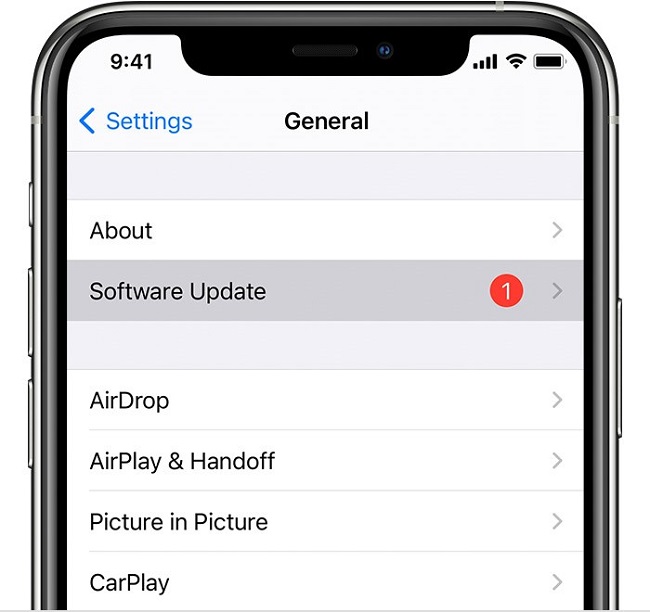 You will see the software update available on the General page. If you happen to see multiple software update options available, select the update you wish to install. Lastly, tap Download and Install to begin the updating process. You might be required to input your passcode to begin the installation process.
2

Update iPhone On Computer with iOS Upgrade Software for Free

If you do not have the option to wirelessly update your iOS device, you can always update your iPhone on your computer with professional iOS upgrade software. WooTechy iMaster is the software that can help you conveniently upgrade your iOS on a computer without any hassle and without having to need any manual operation while not cost you any money.
iMaster – The Best iOS Upgrade and Downgrade Tool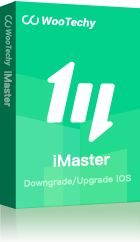 75.000.000+
Downloads
Update iPhone and iPad to the latest iOS versions like the iOS 15.5 and iOS 16 for free.

Update iPhone on computer without using any network connection and without errors.

Update iPhone without data loss as you can use it to back up your iPhone for free whenever you want.

It can also be used to downgrade iOS to any supported versions with several clicks.
WooTechy iMaster also has a 24/7 professional customer support team to help you with any help with the upgrading or downgrading process.
Follow these instructions to update your device using these 3 simple steps:
Step 1 Download and install WooTechy iMaster software. Connect your iPhone to your PC via USB. On the program's screen, choose the Upgrade iOS option.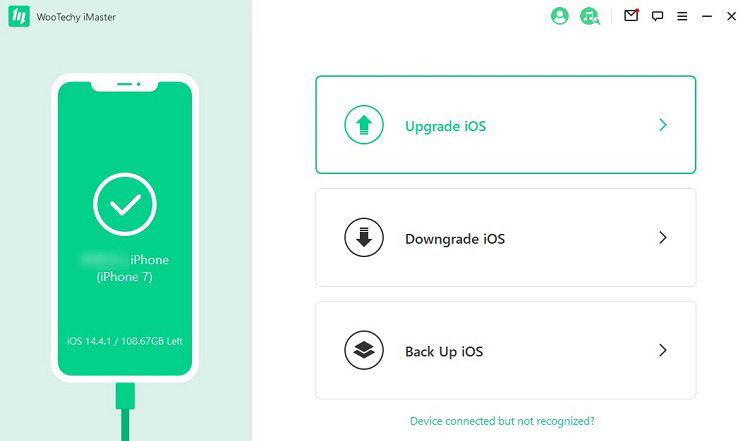 Step 2 Choose the iOS firmware versions and click the Next button to start the firmware downloading. Soon iMaster will verify and extract the firmware after the downloading is complete.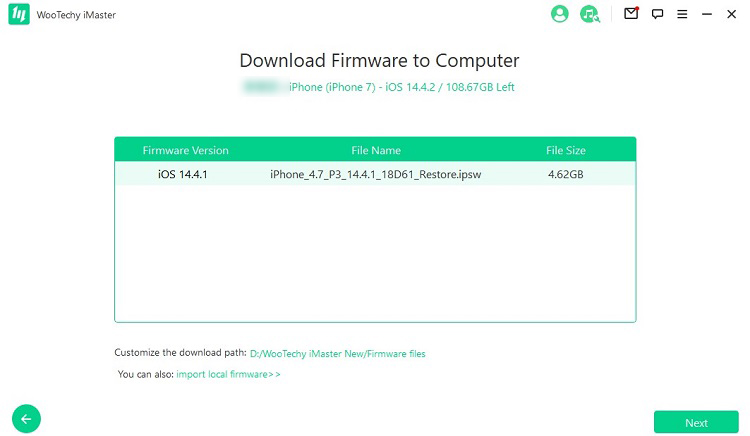 Step 3 Finally click the Start button to begin to update your device. Within a few minutes, you successfully upgrade your iOS devices.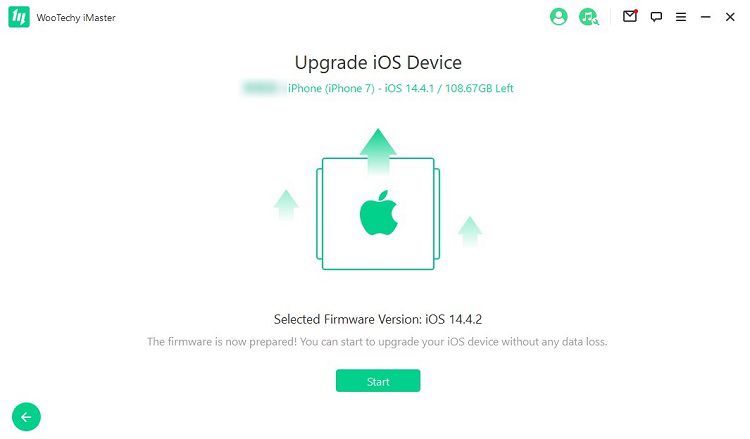 3

Updating iPhone Using WooTechy iPhixer

To update iPhone on computer without iTunes, you can also use professional iOS system recovery programs such as WooTechy iPhixer. It can update your iPhone or iPad to the latest version without using iTunes and network connection. Moreover, during the updating process, it can remove all software glitches and fixes all issues while causing no data loss.

WooTechy iPhixer is extremely convenient to use and has a user-friendly interface. The steps that you need to follow to update your iPhone are quite self-explanatory and easy to navigate.

Here is how to update iPhone on computer without iTunes using WooTechy iPhixer:

Step 1 First of all, install the WooTechy iPhixer on the PC. After installing the application, launch it and pick out the Standard Mode.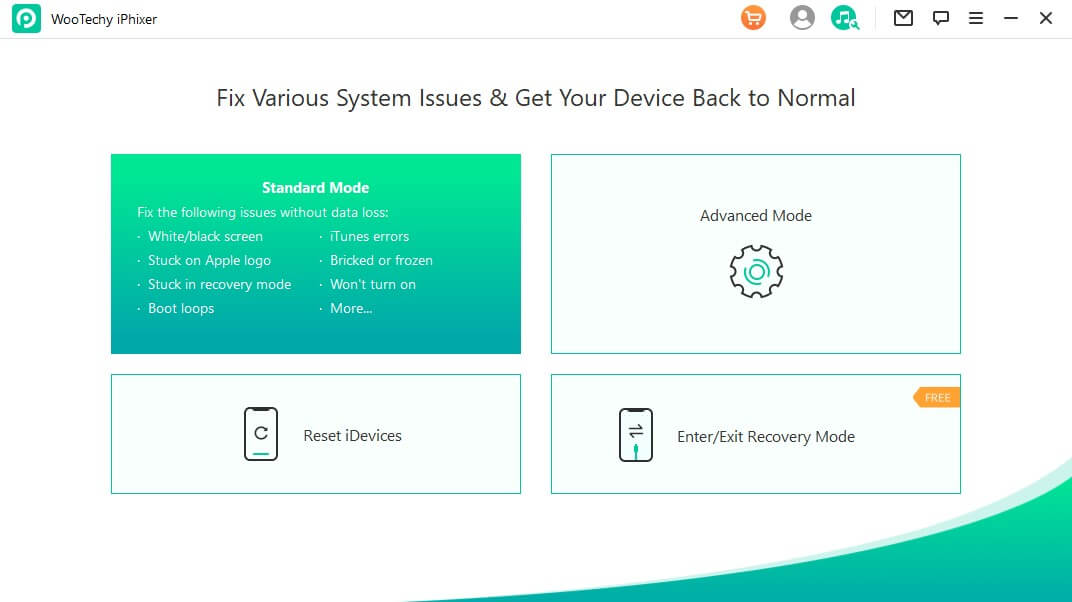 Step 2 Afterwards, connect the iPhone to the PC using a cable. You will see a prompt that has the Next option. You'll find it at the bottom of the computer screen. Click on that to proceed. You will see the firmware file being on display. Click Download.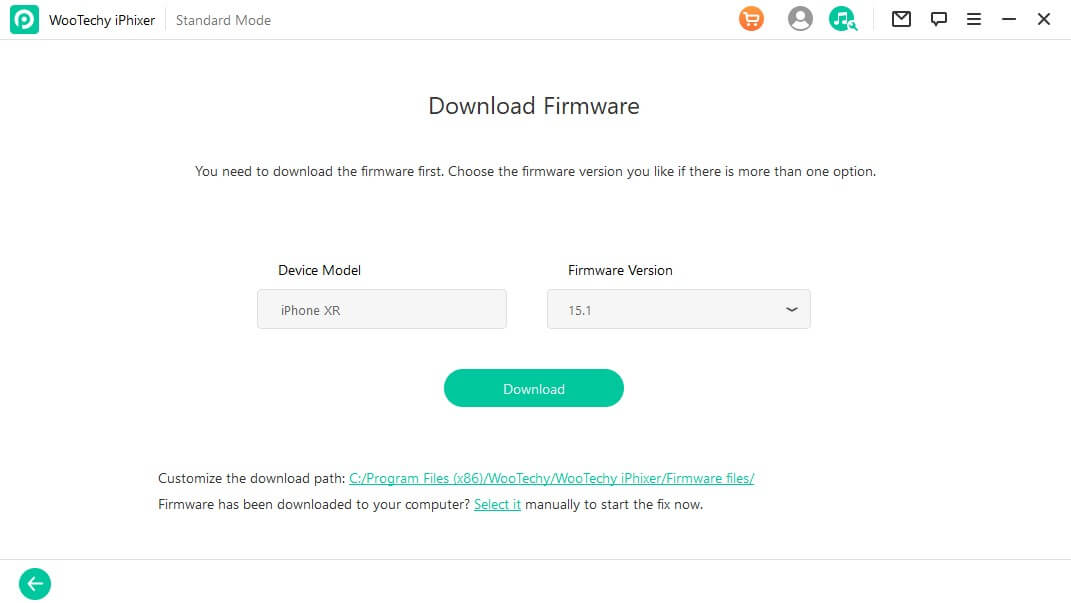 Step 3 Once the download is completed. Extract it, click the Start button to initiate the installation process. Your iPhone will later restart with the latest iOS firmware properly installed.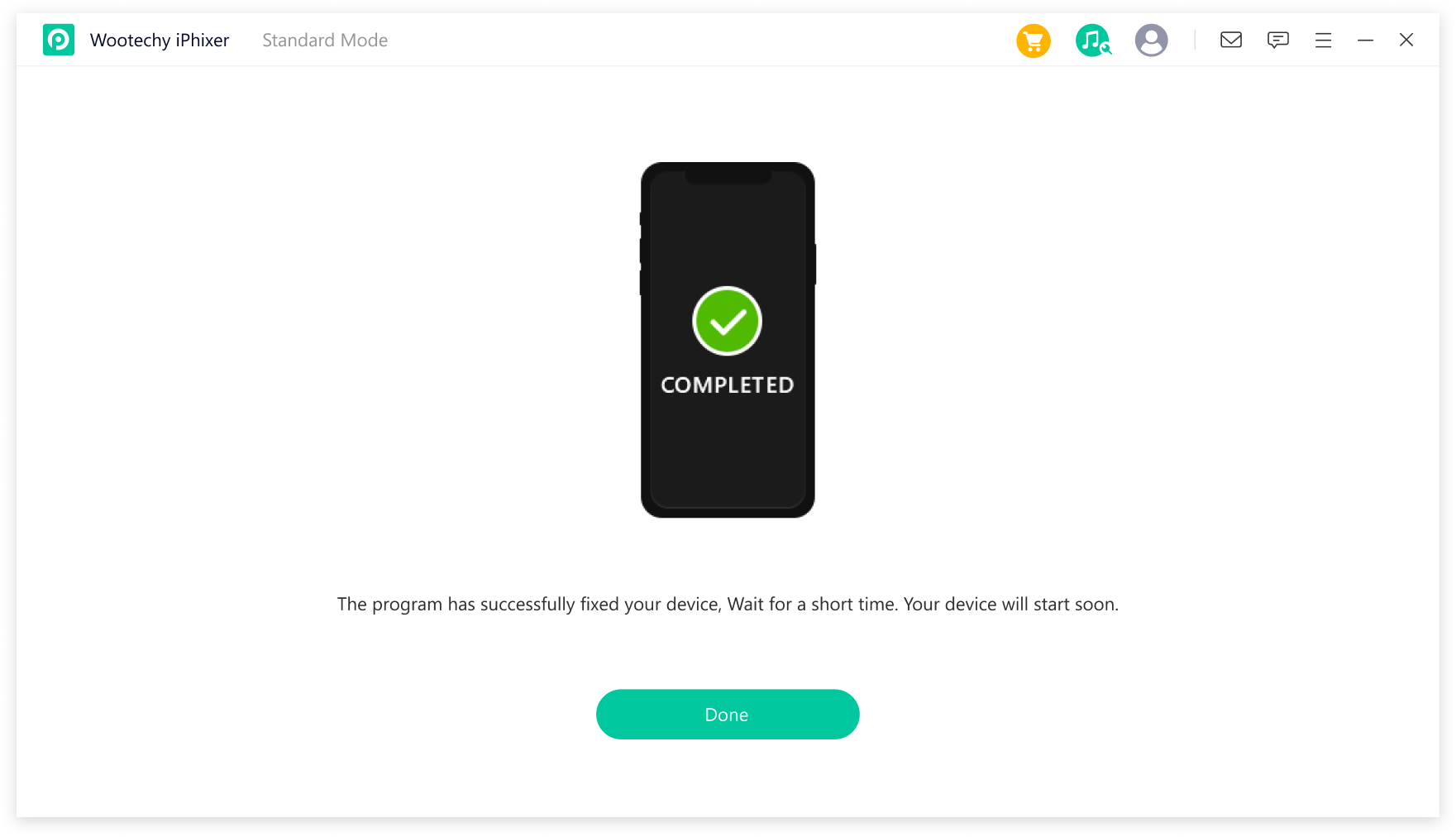 4

Update iPhone on Computer via IPSW File

IPSW, an abbreviation for iPhone Software, is mainly a file format that is used to install, update or restore iPhone devices manually. It is a way that allows you to do the up-gradation process without the full need for iTunes.

Make sure your network connection is good. Go to the IPSW website.

Choose your iPhone model and download the iOS firmware you need for your device.

Connect your iPhone to you Mac computer via USB cable and launch Finder.

Press down the Option key and click the Update button. Choose the IPSW file you just downloaded to complete the process.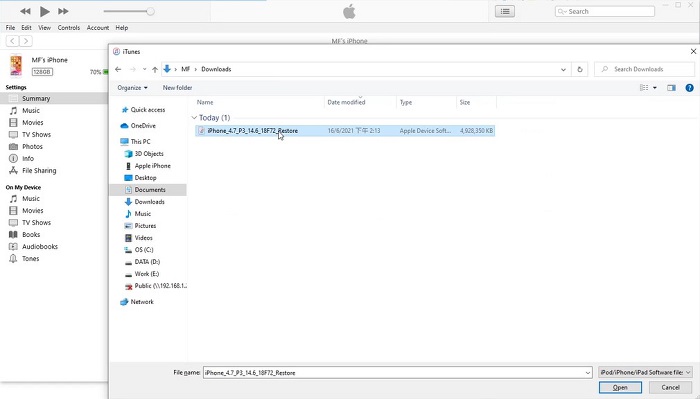 Conclusion
If you are looking to upgrade your existing iOS on your iPhone without the use of iTunes, there are multiple pathways to do it without risking your existing data. Updating your iPhone by using Wi-Fi through the air update is a prominent one. But if you are looking for a third-party application to upgrade your iOS through your computer, WooTechy has convenient answers.
WooTechy iMaster allows you to upgrade or downgrade your iOS using your computer without any hassle. It is a convenient and easy way of upgrading the software without posing any risk to your data. In addition to this, WooTechy iPhixer also gives you the option to update your iOS by installing IPSW firmware manually. You can choose either of these options to update iPhone without iTunes.