iMessage not working? Why is my iMessage not working? Why iMessage says the text message has not been delivered yet? What should I do if pictures not downloading in iMessage on iOS 16? How to fix the problem of iMessage not working on iPhone?
If your blue bubble has also turned green, don't worry, you are already in the right place! This latest tutorial will show you 10 quick troubleshooting tips to fix iMessage not working! Read on!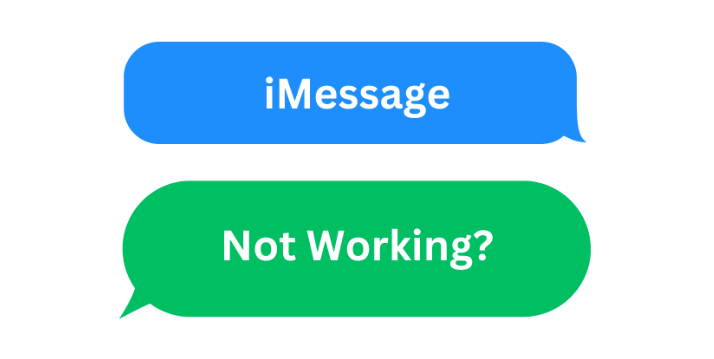 Part 1: What Is iMessage?
iMessage is one of the main features and selling points of Apple. It uses Wi-Fi or cellular networks to send messages - including text, photos, and videos - between iPhone, iPad, iPod touch, and Mac.
There are 3 key advantages of iMessage over regular text messaging:
iMessage messages are sent and received as Internet data and don't count toward your cell phone texting subscription.
iMessage messages can be synchronized across all your Apple devices.
iMessage is always encrypted and has an extremely high level of security.
Part 2: How Do I Know If iMessage Is Working?
When iMessage is working properly, the content of text messages you see on iPhone, iPad, or Mac displays in blue bubbles.
When iMessage doesn't work, text message will show up as green bubbles instead of the regular blue ones.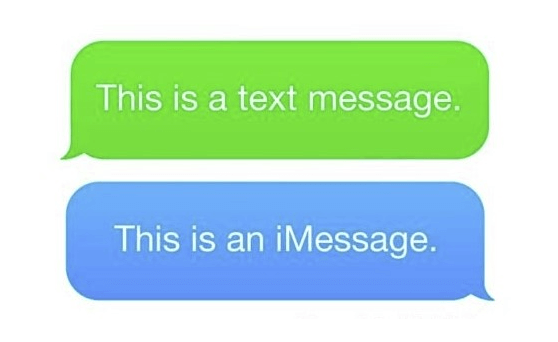 Even worse - you may not be able to send or receive messages at all, causing you to lose important information from home, school, or work.
Part 3: How to Fix iMessage Not Working?
So why is iMessage suddenly not working? What should you do if iMessage stops working on iPhone? There can be a variety of reasons why iMessage isn't working properly. We've compiled a list of 10 quick fixes and troubleshooting steps for iMessage not working, you can test and try them one by one to see if the problem is solved.
Top 10 Fixes For iMessage Not Working:
Solution 1: Check iMessage Status
First things first, check if iMessage is enabled in your device. Make sure iMessage is enabled in Settings.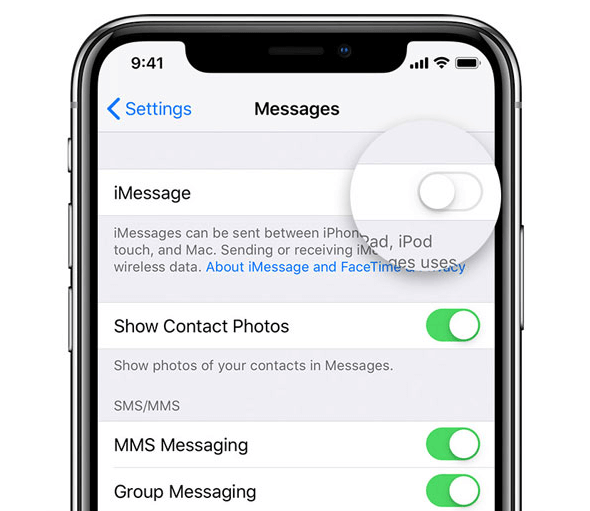 On iPhone/iPad, go to Settings > Messages and make sure iMessage is turned on.
On Mac, go to Messages > Preferences > iMessage and check the checkbox to enable it.
Solution 2: Check Network Connection
iMessage requires an internet connection to work. Make sure your device has an active internet connection, either through Wi-Fi or cellular data.
Solution 3: Check Apple ID
iMessage requires the correct Apple ID for it to work properly. Incorrect Apple ID can cause problems with iMessage. Make sure you're signed in with the correct Apple ID on all the Apple devices that use iMessage.
Solution 4: Check Apple Server Status
Visit Apple's System Status page to check if iMessage is experiencing any interruptions. If there are problems with the iMessage service, you'll have to wait for Apple to resolve them.

Solution 5: Check Carrier Activation
If you see the message "iMessage Waiting for Activation," you may need to contact your carrier to ensure your phone number is properly registered.
Solution 6: Disable Firewall or Security Software
If iMessage on your Mac isn't working properly, check if any firewall or security software is blocking iMessage.
Solution 7: Reset Network Settings
On iPhone/iPad, go to Settings > General > Reset > Reset Network Settings to reset your network settings. Note that this will reset the Wi-Fi password and other network related settings.
Solution 8: Update iOS/macOS
Outdated software can sometimes cause problems with iMessage. Try updating to the latest version of iOS or macOS to see if this solves the problem.
On iPhone/iPad, go to Settings > General > Software Update to update iOS.
On Mac, tap the Apple logo in the upper left corner > System Preferences > Software Update to update macOS.
Solution 9: Downgrade iOS/macOS
Sometimes the problem lies in software updates instead. When you update iOS to the latest but incompatible version, iMessage may not work due to compatibility issues. In this case, you can use the downgrade tool such like WooTechy iMaster to downgrade iOS to the original version or another compatible version.
WooTechy iMaster is the most popular iOS downgrade tool and also a professional software serving iOS system, which provides simple and convenient iOS upgrade, iOS downgrade and iOS backup service for iPhone, iPad. With just a few simple steps, you can easily downgrade iPhone to any supported iOS version, favored by many Apple users.
WooTechy iMaster - Best Tool to Downgrade iOS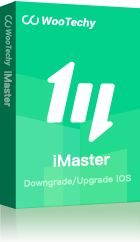 75,000,000+
Downloads
iOS Downgrade: Downgrade iOS to any supported iOS version without data lost

iOS Upgrade: Quickly update iPhone/iPad to the latest iOS version with ease

iOS Backup: Backup all your iPhone/iPad data for free

Support almost all iOS versions and latest iPhone/iPad models

Easy steps, Fast speed, High success rate and Secure
How to Downgrade iOS with WooTechy iMaster?
Step 1: Download and install WooTechy iMaster on computer. Launch it and connect your iOS device with USB cable. Click Downgrade iOS.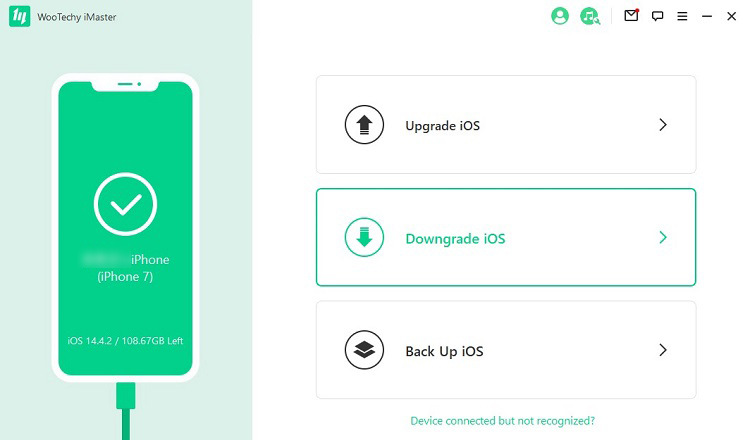 Step 2: Choose the firmware version you want to downgrade to and click Next. When the firmware is downloaded, wait until it's verified and extracted.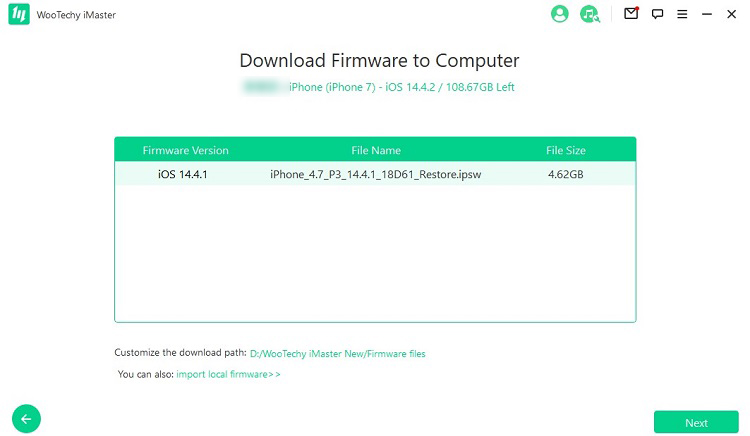 Step 3: Click Start to begin the downgrade process. When the downgrade is complete, click Done.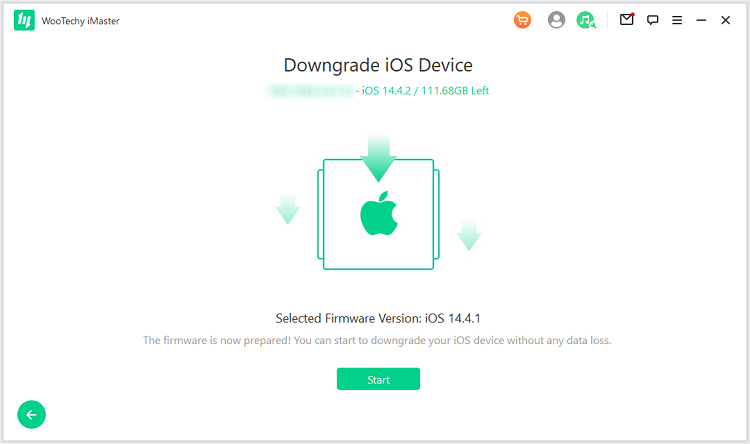 Solution 10: Contact Apple Support
If the problem persists, you may need to reach out to Apple Support for further assistance or visit an Apple Store. They can provide personalized help to diagnose and resolve the issue specific to your device and situation.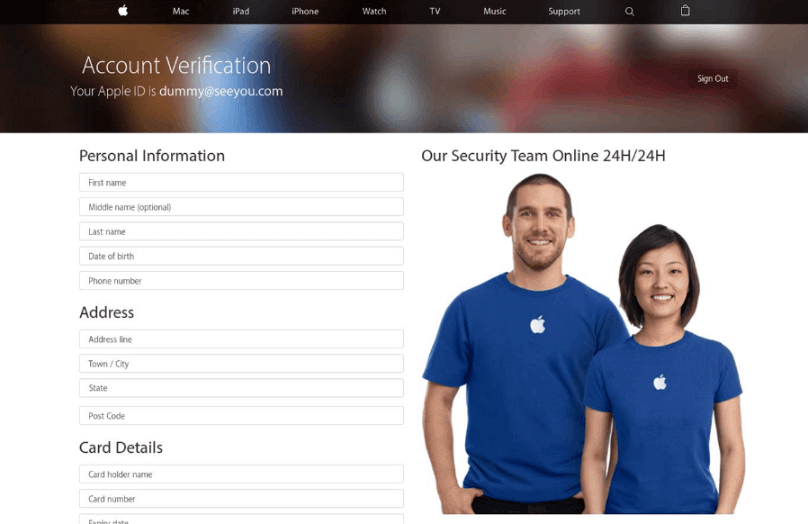 Conclusion
Well, now you know the top 10 troubleshooting tips to fix iMessage not working. It has to be mentioned that Apple iOS 17 is coming soon, and although the new system brings a lot of attractive new features, it is undeniable that it does sometimes bring some unexpected problems such as iMessage not working on iPhone. If you need to downgrade iOS due to various problems, WooTechy iMaster, a professional iOS downgrade tool, will be your best helper. With just a few simple steps, you can downgrade iPhone/iPad safely and quickly. Try it now!