iPad not charging? iPad charging slow? Why is my iPad charging so slow? How to fix iPad charging slow?
Slow charging is a very common problem in iPad and iPhone, and there have been many Apple users complaining about their Apple devices charging very slowly. In response, we have summarized the 8 common reasons for slow iPad charging, and will also show you fixes for iPad charging slow and tips on how to charge iPad faster than usual! Keep reading!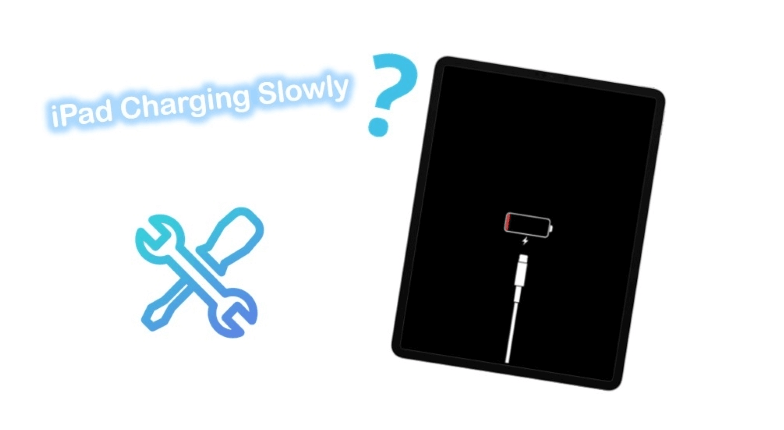 Why Is My iPad Charging So Slow? Top 8 Fixes ↓
There could be several factors why your iPad is charging slowly. Here's a list of common reasons for slow iPad charging:
Charging While Using iPad
Charging your iPad while using it for resource-intensive tasks can slow down the charging process. The device consumes power simultaneously, reducing the rate at which the battery charges.
To maximize charging speed, it's best to charge the iPad while it is not in use.
Charging in Extreme Temperatures
Extreme temperatures can affect the battery's efficiency, leading to slower charging times. Charging your iPad in very hot or cold environments can impact the charging speed and slow down the charging process.
Try to charge your device in a moderate temperature range.
Faulty Charging Cable or Adapter
A damaged or low-quality charging cable or adapter can impede the charging process, resulting in slow charging speeds. It's important to use a reliable and undamaged cable and adapter.
Try using a different cable and adapter to see if it improves the charging time.
Background Apps and Processes
Resource-intensive apps and background processes consume power while your iPad is charging, resulting in slower charging speeds.
Closing unnecessary apps and disabling background processes can help improve the charging rate.
Battery Health Degradation
Over time, the battery health of your iPad can degrade, leading to slower charging speeds.
You can check the battery health in the Settings app under "Battery." If the battery health is significantly degraded, it may be necessary to replace the battery.
Low-Power or Incompatible Charger
Using a charger with insufficient power output or one that is not specifically designed for your iPad model can slow down the charging process. For example, charging your iPad through a computer's USB port may be slower compared to using a wall charger. This slower charging speed is due to the limited power supplied by the USB port.
Ensure that you are using a charger that meets the power requirements of your iPad.
Software Issues or Glitches
Occasionally, software glitches or bugs can impact the charging speed. Keeping your iPad's software up to date with the latest updates can help resolve any software-related charging problems.
You can check for updates in the Settings app under "General" and "Software Update."
Running Incompatible iPad System
When you upgrade your iPad to the latest system, it may instead result in slowing down the charging speed. This is because if the iPad is running a system version that does not match the iPad, then it may not be fully compatible with the charging accessories. This can affect the charging speed and overall device performance.
In this case, you will need to downgrade your iPad to the original system version or another suitable version. You can use WooTechy iMaster, currently the most popular iPhone/iPad downgrade tool, to downgrade your iPad quickly.
WooTechy iMaster is a software designed for iPhone/iPad to support Apple users to perform iOS upgrade, iOS downgrade and iOS backup in the easiest and fastest way. This tool can easily downgrade your iPad to any supported iOS version in minutes, it makes the process of iOS downgrade very easy!
WooTechy iMaster : iPad Must-Have Software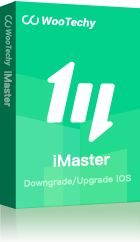 75,000,000+
Download
iOS Upgrade: Quickly update iPhone/iPad to the latest iOS version

iOS Downgrade: Downgrade iOS to any supported iOS version without losing any data

iOS Backup: Backup all your iPhone/iPad data for free

Support almost all iOS versions and latest iPhone/iPad models

Easy steps, Fast speed, High success rate and Secure
How to Downgrade iOS via WooTechy iMaster?
Step 1: Download and install WooTechy iMaster on computer. Launch it and connect your iOS device with USB cable. Click Downgrade iOS.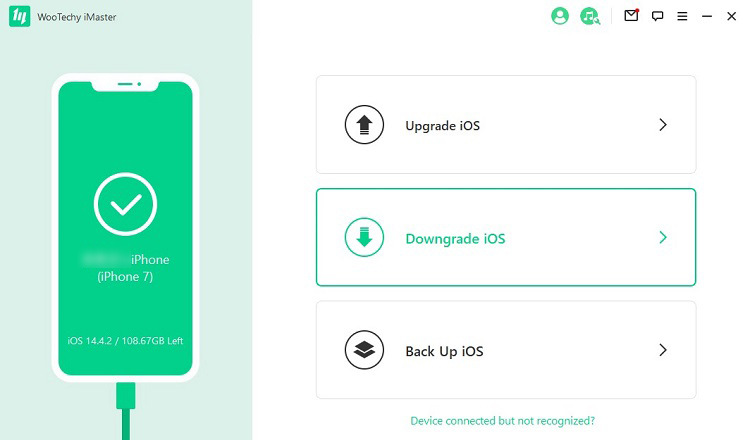 Step 2: Choose the firmware version you want to downgrade to and click Next. When the firmware is downloaded, wait until it's verified and extracted.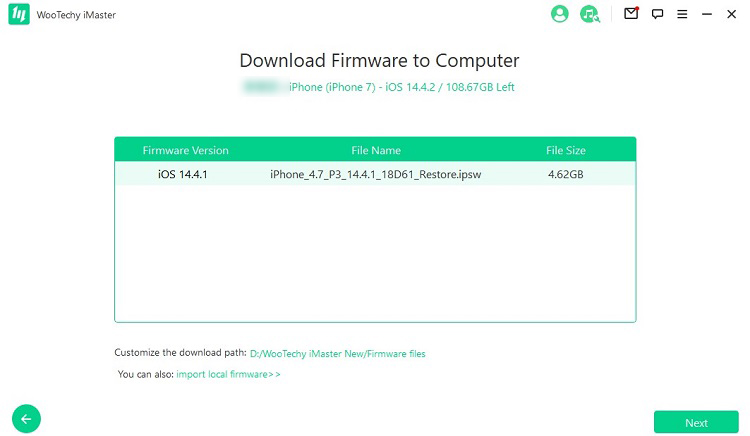 Step 3: Click Start to begin the downgrade process. When the downgrade is complete, click Done.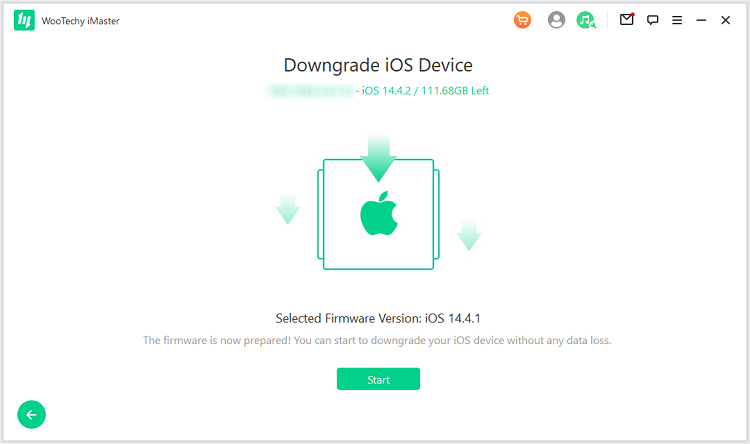 Conclusion
Well, now you know the common reasons that may cause iPad charging slow and the 8 solutions you can try when you encounter problems with iPad charging. It's worth mentioning that the new Apple iOS 17 will be available to everyone soon, and we highly recommend everyone who uses iPad or iPhone to download and use WooTechy iMaster, which can help you quickly upgrade iOS 17 and easily downgrade iOS 17! As the most popular iPhone/iPad must-have software in 2023, you can't miss WooTechy iMaster! Try it now!