If you forgot your password on your huawei phone. The only way in which you can effectively bypass the Huawei lock screen is by resetting your phone and losing all of your data. Naturally, for most people, this is undesirable. Whether it is a work phone or your personal phone, everything from notes to photos will be deleted and with them all of the memories and information you wanted to save. If you want to avoid having that happen though there are a few different methods you can try. In this article, we will show you several methods on how to unlock huawei phone without resetting. Keep reading.
Effectively Bypass Huawei Lock Screen - Wootechy iDelock (Android)
If you want to guarantee the password will be removed from your phone, then the easiest solution is to use Wootechy iDelock (Android). This third-party software is carefully designed to unlock a wide variety of different Android locks. It means that whether PINs, passwords, fingerprints or pattern that you want to unlock, with this professional unlocker you will be able to unlock your phone. What's more, not only is it safe to use but it is also highly compatible with many Android brands. So if you are looking for how to remove password from huawei phone, iDelock (Android) can be your greatest companion.
Features of WooTechy iDelock (Android)
75.000.000+
Downloads
Provides excellent security protection against viruses to damage your device.

It can unlock multiple types of screen locks in Android phones, including fingerprints, Touch ID, Face ID, PINs and patterns.

With a high success rate, most buyers leave positive reviews for the software.

Compatible with over 6000 Android models and many system versions, make it become one of the most diverse tools to use.

Customer support is available 24/7 to ensure that your questions will be answered on time.
Follow the simple steps outlined below to use iDelock (Android):
Visit the official Wootechy website and download iDelock (Android). Launch the software and select Remove Screen Lock option.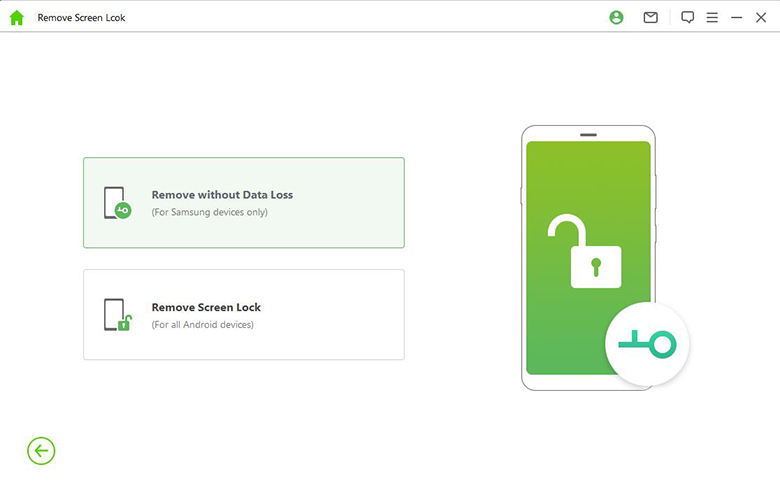 Connect your phone to the PC using a USB Cable. Then choose your device's information.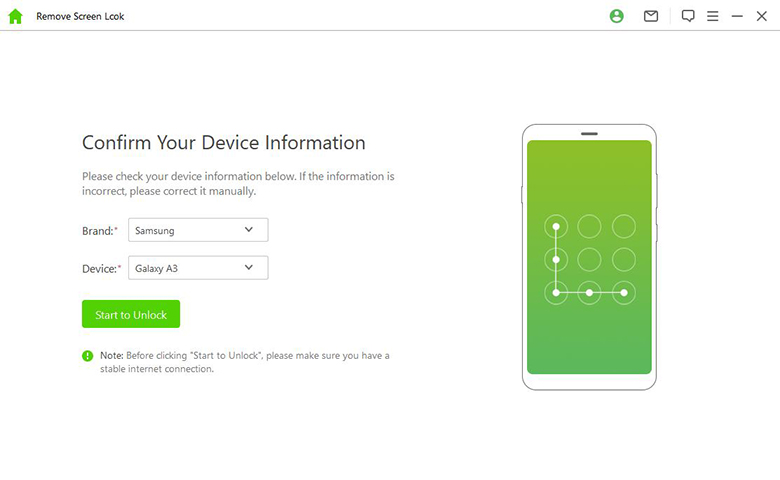 Afterward, download and extract the firmware package which is specifically designed for your phone.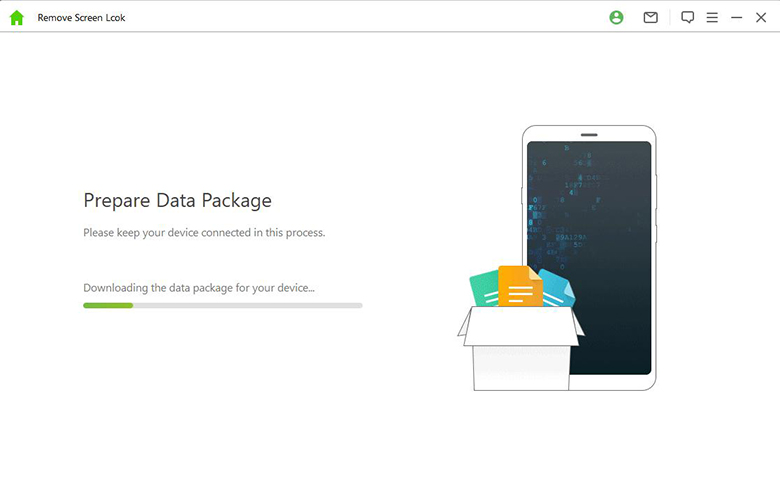 When the package is ready, follow the onscreen instructions to reset your Huawei phone. And the app will start bypassing huawei lock screen.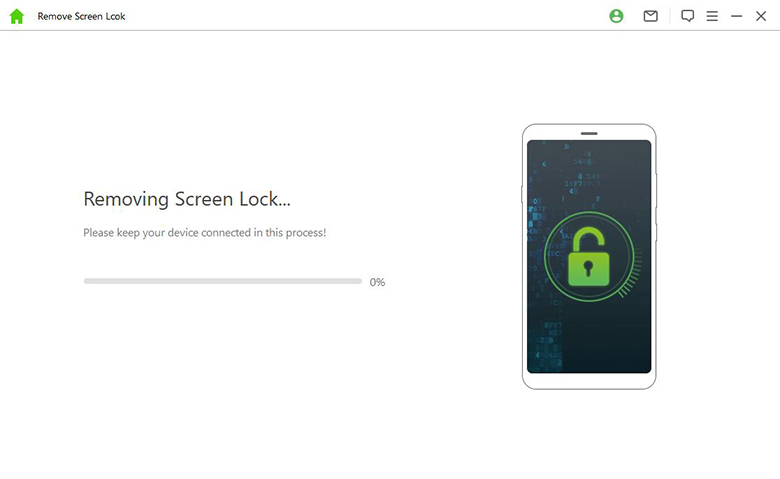 The unlocking process will take a few minutes. After that, your device will be fully unlocked.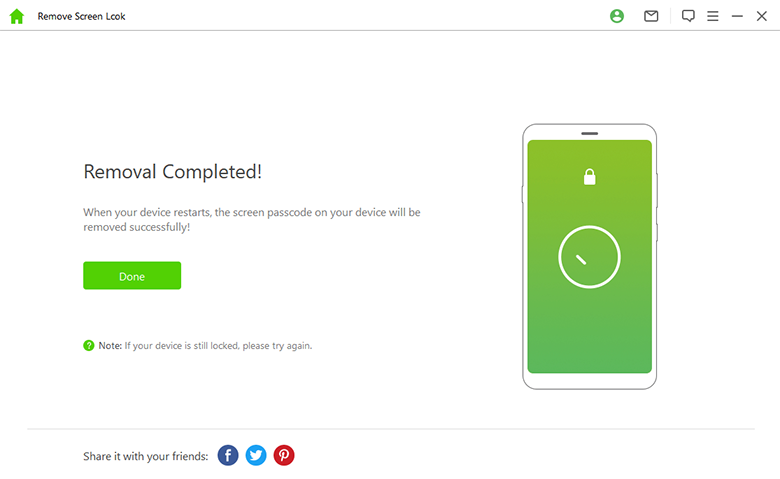 Other Approaches to Unlock Huawei Phone Without Resetting
1

Remove Password from Huawei Phone via Find My Phone

If you want to avoid using third-party software for unlocking your device, then the best method you can try is to use Find My Phone feature. This is a simple solution that allows you to use Huawei Cloud to unlock your Huawei phone without resetting.

To use Find My Phone, follow the steps below.

Visit Find My Phone on other devices.

Then use your Huawei credentials to log in.
Next, choose the device you want to unlock from the devices list. And click Erase data.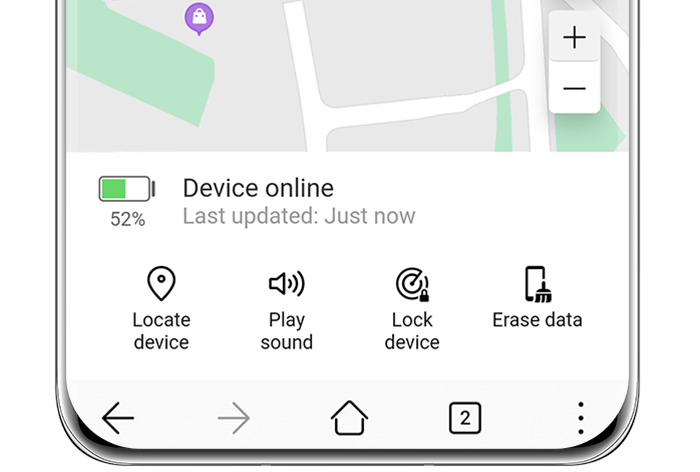 Now enter a new password and your device will be unlocked.
2

Bypass Huawei Lock Screen Password with Google Account

About how to remove screen lock password on Huawei, another great option is to use your Google account to bypass your lock screen. What's great about this method is that you don't need another device through which to access your phone. If you can access your Google account, it will be very easy to complete the process.

Enter the wrong password several times on your phone. Then the screen will show Forgot Pattern. Click on the option.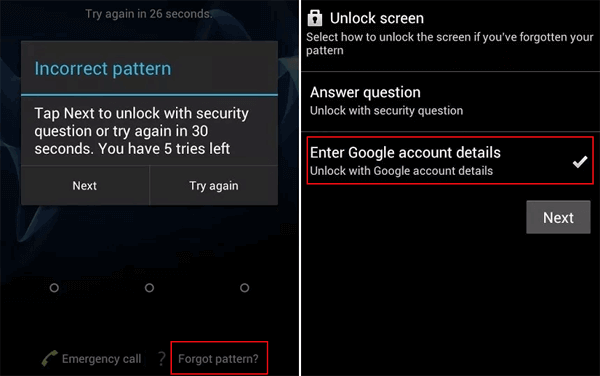 Now enter your Google account details to sign in.
Wait for a while then your Huawei phone will be unlocked.
Note
This method to bypass Huawei lock screen only works on Android 4.0 and below version. 
3

Use Emergency Call to Bypass Huawei Lock Screen

Another potential method to unlock Huawei phone without resetting includes using the Emergency call. It is safe to use. Before proceeding, make sure your device is running on Android 5.0 or earlier.

Tap on the Emergency call on your phone screen. Input some special symbols such as asterisks (*) on the dial pad.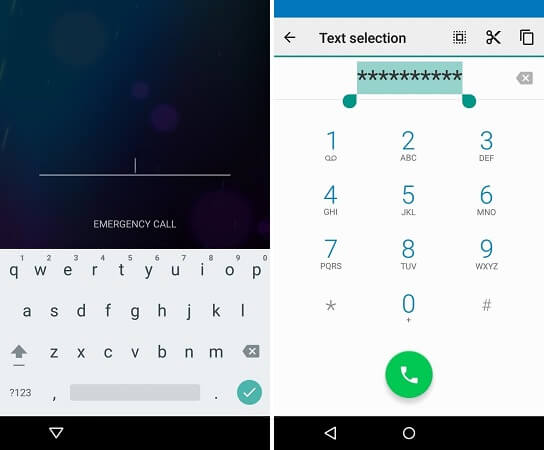 Copy and paste the string of symbols several times until it no longer allows you to do this.
Now return to the lock screen and tap on the camera app. Simultaneously pull the notification panel down.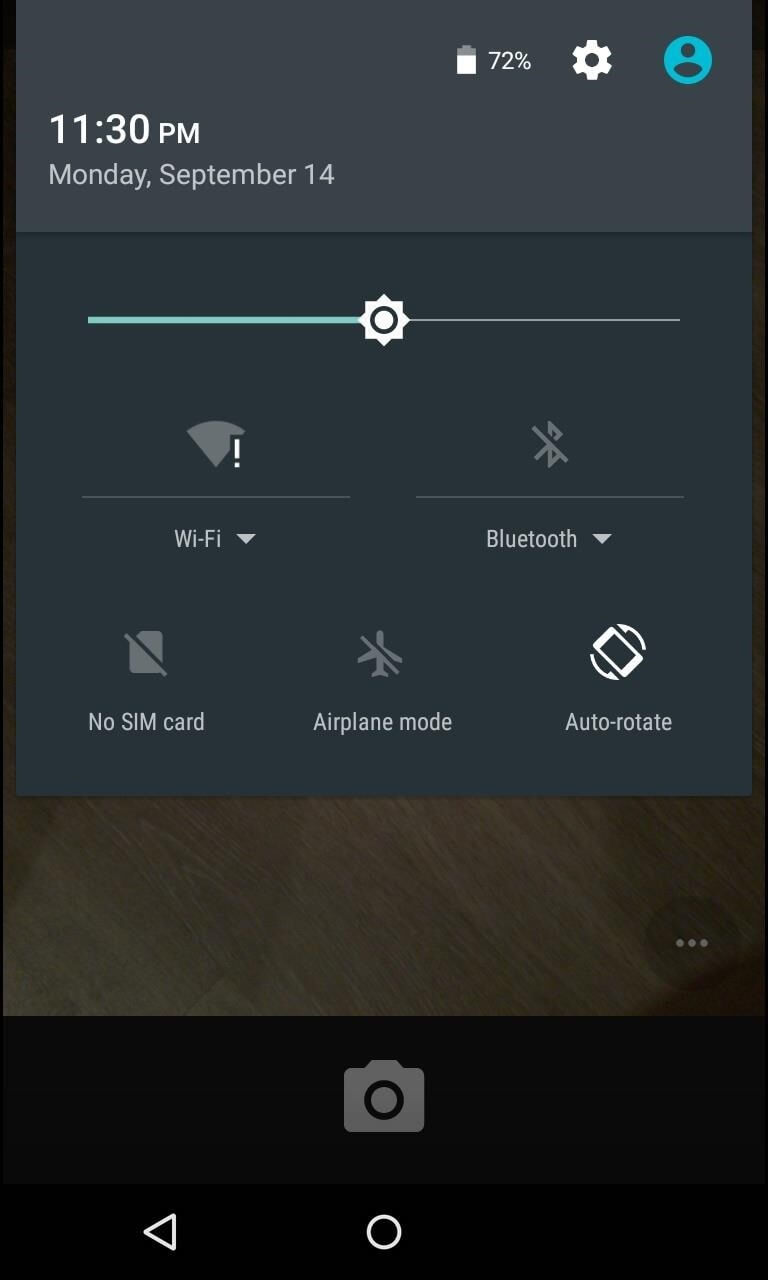 Then tap on the device settings symbol, it will ask you to enter the password. Just keep pasting the symbols to cause your device to crash. And it will lead to your phone getting unlocked.
4

Ask Huawei Customer Service for Help

Finally, you can always try to contact Huawei customer service if you are struggling with unlocking your phone. They will guide you through the different methods you have available easily. Just open the Support App on another Huawei device. Find the customer service you'd like to used, then choose the nearest one. You can ask Huawei customer service for help now.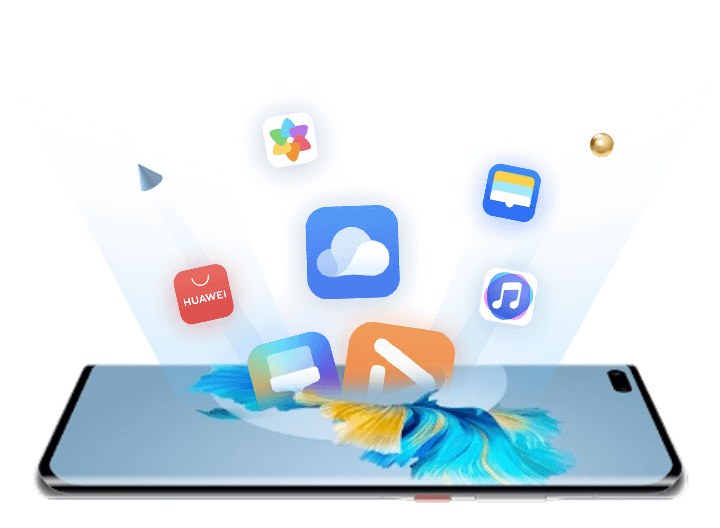 Conclusion
The key to how to unlock a Huawei phone without resetting is to unlock your phone quickly and easily. So if you forgot your Google account or Huawei Cloud credentials, iDelock (Android) will be your most reliable choice. It can guarantee high safety and success rate, which makes it become the best option available since other options are not always able to guarantee results. So let's download it and give it a try! iDelock (Android) won't let you down.