Albviral FRP tool is one of the many tools on the internet built to help android users eliminate factory reset protection (FRP) from their Android devices. This protective feature is one of the many layers of security built into your phone, playing a prominent role in helping to keep your phone safe. Thus, it is a bit difficult to remove it from your phone.
Despite that, there will be times when you will want to turn the FRP off. Android 8 FRP Albviral gives you a straightforward way to do it. In this guide, we'll show you what the tool is all about, the pros and cons of using it, and everything you need to know about it.
Overview of Albviral FRP Tool
What exactly is the Albviral FRP Tool? The Albviral FRP is an APK application. This means it is an Android app you can download, install and utilize on your device. The application contains features allowing you to eliminate your device's FRP lock. As soon as you can do this, your device will be free from the restrictions placed by the security feature on your phone. This tool works with most of the Android OS versions available on most Android devices today.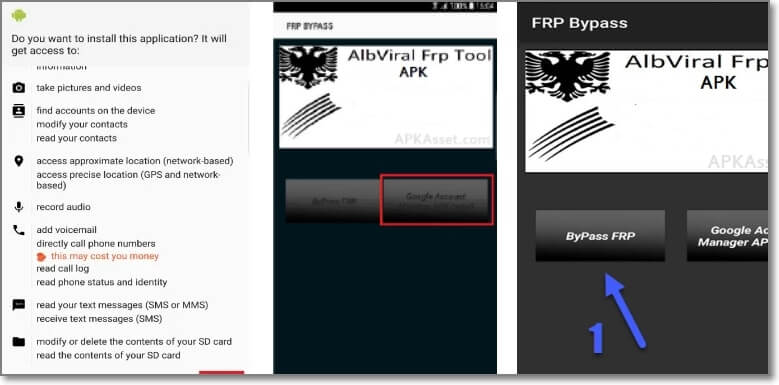 Key features of this tool:
Allows you to bypass FRP restrictions on your device.

Its compatibility with most Android versions is an important feature of this tool.

Provides after-sales service for its subscribers.
Bypassing Google account Verification with Albviral FRP Tool for Android 5/6/8/9
The Albviral FRP Tool is considerably easy to use, and the process is typically completed within a few minutes. Here's a guide showing you how to download the Albviral FRP Tool for Android 7 and use it on your android device.
Turn on your device and connect to the internet or WiFi. Return to the home screen and tap on the TalkBack
Note
There are two methods by which you can turn on the TalkBack option. You can select
Settings > TalkBack
. You can also use two fingers to long press on your screen until the TalkBack option is activated.
Next, swipe an L gesture on your screen. The Global Text Menu will be displayed on the screen.

Return to TalkBack Settings and use two fingers to scroll. Doing this will disable the Explorer By Touch

At the bottom of the page, select Help & Feedback, then go to About Switch Access For Android.

On the next screen, click Play Video and tap on the Share button at your device's top right corner.

You'll find the three dots menu icon on the top right corner. From there, click on the Terms and privacy policy. This will take you to your browser.

Once in your browser, Google search for Bypass Android 7 Google Account Albviral. Then download the file on your phone.

Finally, use this tool to bypass FRP lock. And your device will be unlocked.
Removing FRP Lock with Albviral FRP Tool for Android 7
For Android 7 devices, you must use another Albviral FRP tool APK to wipe out the Google account. This method is designed to perform a factory reset of your Android phone. These steps below will guide you:
Step 1 If your device was switched off, turn it on, then open the setup wizard. Read carefully and follow the instructions on your screen. Next, the FRP bypass tool will pop up on the screen. Click on settings. Tap on the menu and select Help and feedback.
Step 2 Type anything you want to type and click on Share. Now, choose the messaging icon and click it to type any number. Next, select and click on the contacts icon on your screen.
Step 3 Next, click on the dialling icon and select a new call. Dial *#*#4636#*#* on the dial pad. Click usage stats and tap on the back button. Then, go to Settings, and select "Backup and Reset". Click on the "factory data reset" option and confirm to continue.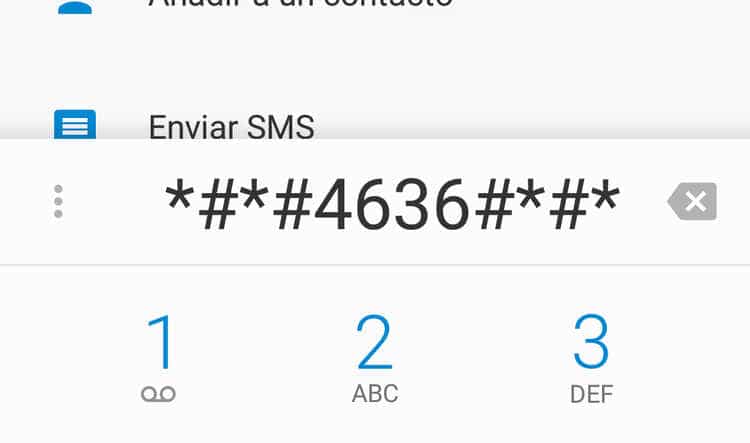 Pros and Cons of Albviral FRP Tool
Pros
The Albviral FRP Tool works well on most Android devices.

This tool is a small-sized app that is easy to download and install on most Android phones.
Cons
It's impossible to guarantee the app's authenticity, as it comes from a third-party website.

The app requires your Google account details. Sometimes you may be hesitant to give such details.

Works only with devices running the Android 7 version.

The process can be complicated and cumbersome.
Albviral FRP Tool Not Working? This Alternative May Be Helpful
If you've used the Albviral FRP Tool and you still can't bypass FRP on your device, iDelock (Android) is a credible and reliable alternative for you. Wootechy created iDelock to help android users deal with all sorts of lockout and FRP situations. Here are some highlights of the tool.
Highlights of iDelock (Android)

75.000.000+

Downloads

There are 6000 Android devices that are supported by this tool.

It is easy to use with a user-friendly guide.

It allows you to bypass Google verification within a few minutes.

With iDelock (Android), you can unlock your phone without damaging it.

You can try out the app free of charge to see if it works for you. Let's give it a try!
Guide to Use iDelock (Android)
Step 1 Download the app from the official website and install it on your computer. Open iDelock and choose the Remove Google Lock (FRP) option from the home screen.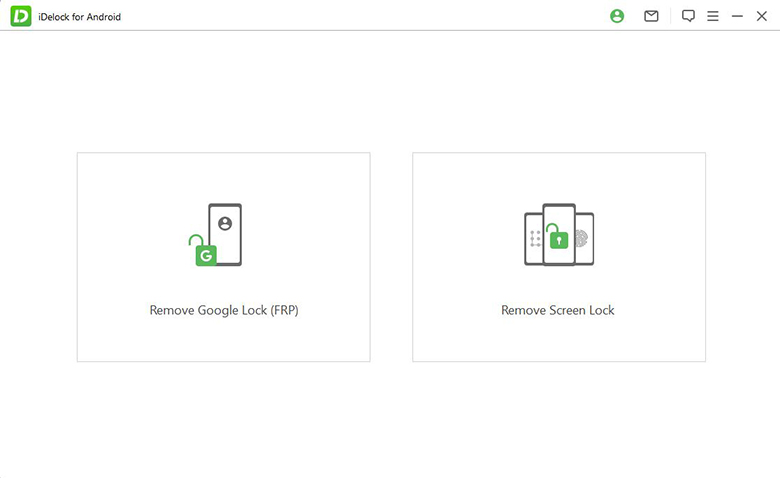 Step 2 Then connect your device to your computer via a USB cable. And you will be asked to select your device's information, including your PDA, country, and carrier.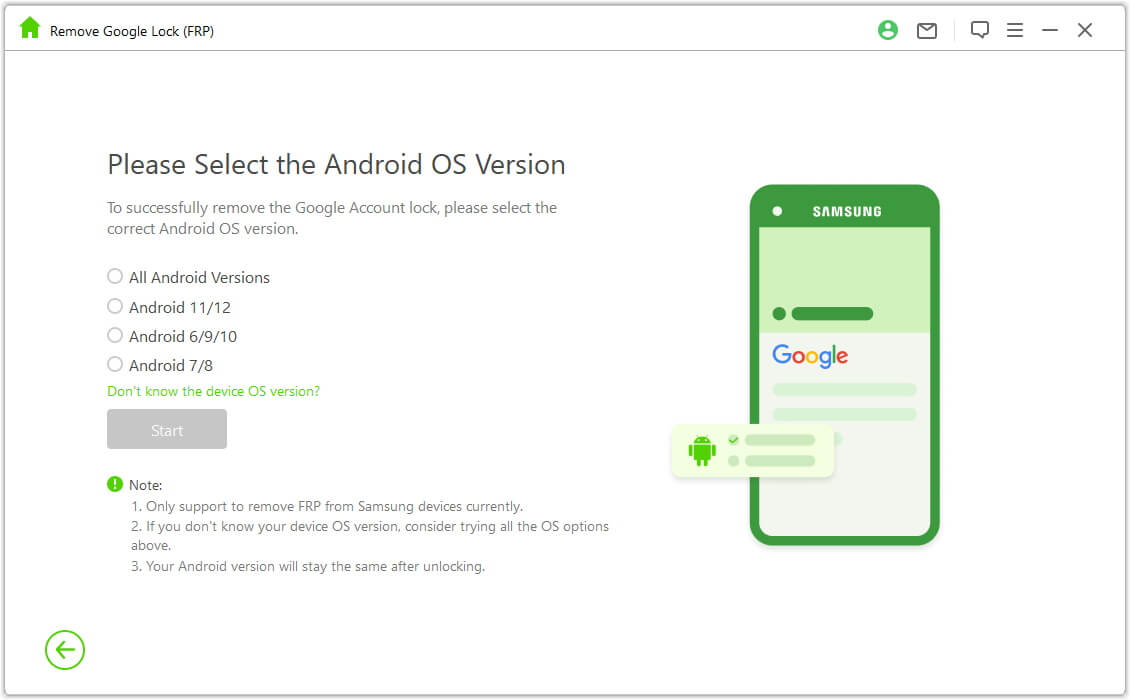 Step 3 Once you have confirmed your options, click the Download button. iDelock will start to download the ideal data and firmware package for your device. After the downloading is complete, extract and install the package on your device.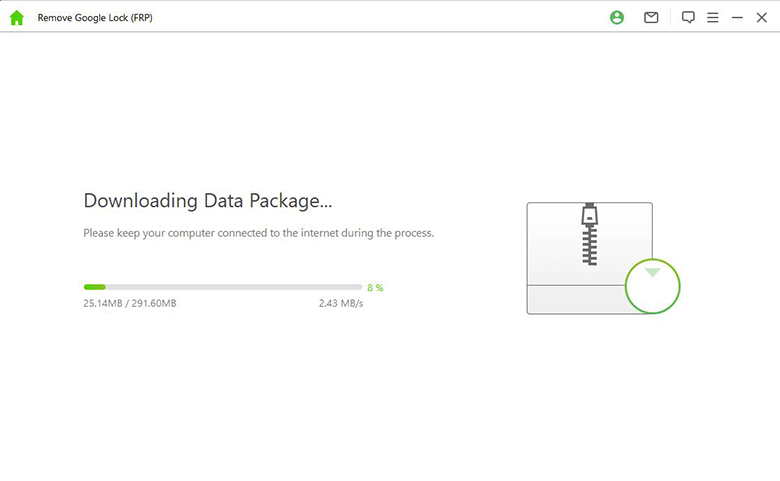 Step 4 Now the tool will finish bypassing in a few minutes. Then you can use the phone as usual!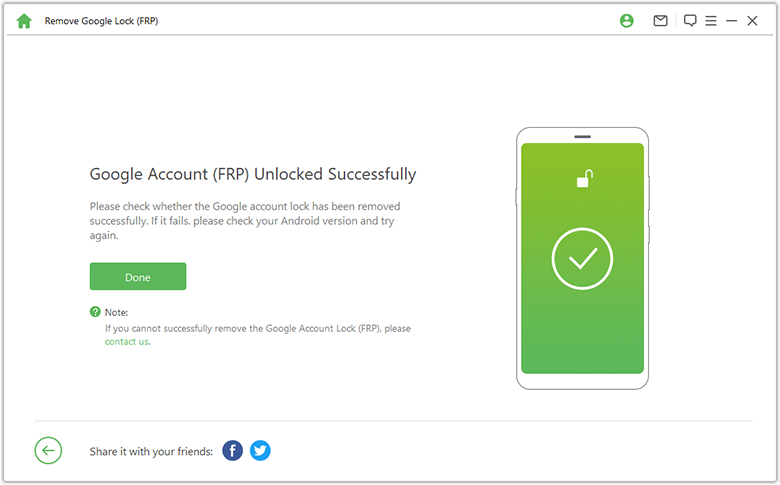 FAQs About Albviral FRP Tool
Q1. Is Albviral FRP Tool Safe and Legal?
The Albviral FRP Tool is legal. No worries about using it. However, it's not all that safe since it may leak personal data and information.
Q2. Is There Any Other Software That Can Bypass FRP?
Yes, there are many FRP tools you can use to bypass FRP lock. Such as Wootechy iDelock (Android), iMyFone LockWiper (Android), FRP HiJacker and so on. Both of them are perfect alternatives to use.
Conclusion
The Albviral FRP Tool is a great tool. Free to download, easy to use, compatible with a number of devices, and works well most of the time. However, if you tried it and it didn't work, it's time to utilize a better alternative. Head over to the Wootechy website and download iDelock now.