Google provides built-in security features with which you can protect your Android device and information, including screen locks and data encryption. Thus, Factory Reset Protection (FRP) is a security feature on Android devices with Lollipop 5.1 and higher. When you set up a Google account on your device, FRP is automatically activated. Once FRP is activated, you cannot use the device's factory data reset until you log in using a Google username and password earlier registered on the device. You may download FRP tools to solve the issue.
Tool 1 - Wootechy iDelock (Android)
An efficient and trustworthy solution for getting over the FRP lock is iDelock (Android). Wootechy created it to make it as easy and safe as possible to get back into your device if you are locked out. You can download this FRP tool to fix all locking issues on your Android phone, not only FRP lock but also other screen locks.
Key Features of iDelock (Android):
75.000.000+
Downloads
Works with thousands of Android devices and various system versions.

It is a safe and professional tool to unlock different Android smartphones.

Trusted by worldwide users. Up to 99.7% success rate.

You can use it to unlock FRP locks and screen locks, including fingerprints, passwords, face ID, and more.

Provide 24/7 customer service to help you solve issues in time.
Guide to Use iDelock to Bypass FRP Lock
Step 1 Turn on your computer and download this FRP tool. Select the Remove Google Lock (FRP) option on the screen.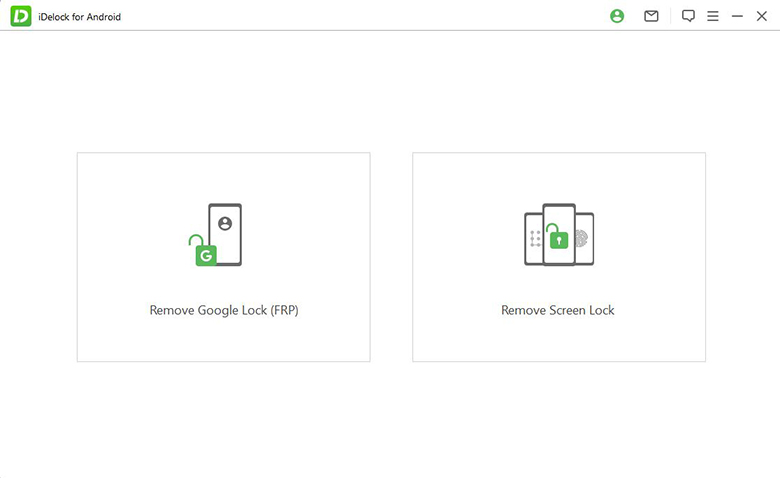 Step 2 Next step is to connect your Android phone to the PC with a USB cable. Then input your phone's model and Android OS version.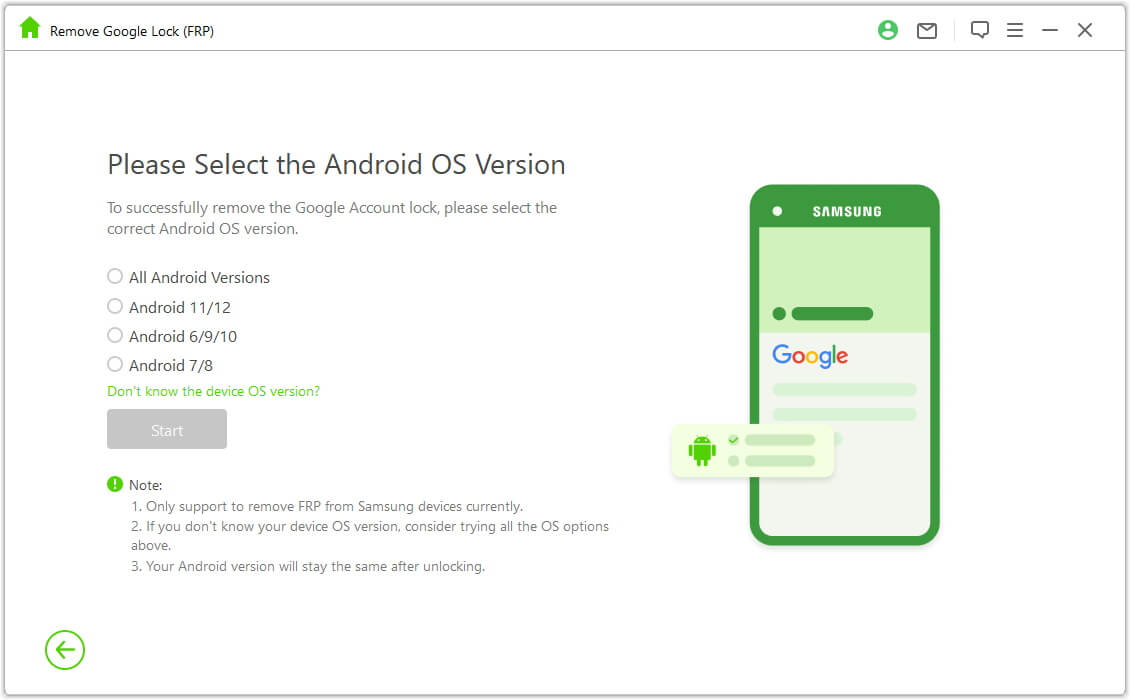 Step 3 Here you'll get a download prompt. Simply click on download and wait for the process to complete.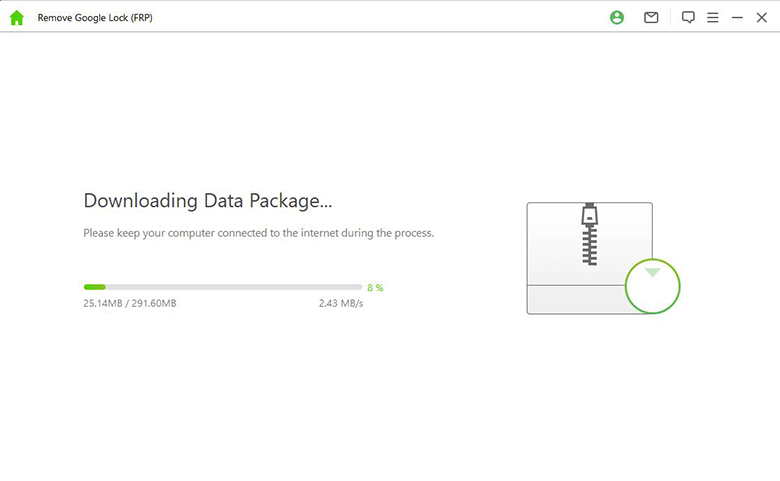 Step 4 After that, the software will unlock your phone and give you free access.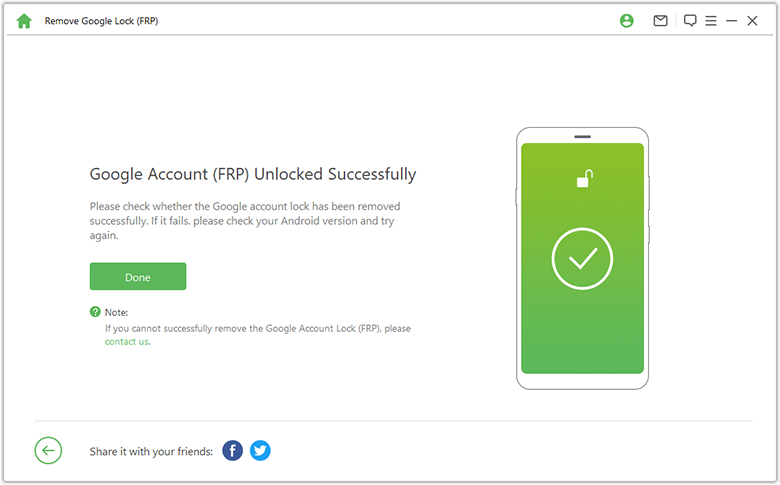 Tool 2 - iToolab UnlockGo (Android)
iToolab UnlockGo (Android) is one of the most popular products. It can be used to remove FRP locks and Android lock screens. The company had a mission to provide easy and reliable solutions to common iOS and Android problems. So it's worth to try it. This FRP tool can be downloaded here.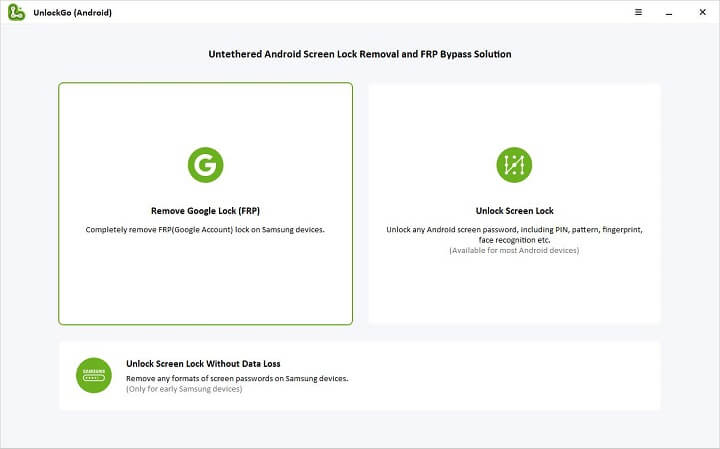 Pros
It works well with the unlocking process on Android devices.

It's safe and efficient when used.
Cons
There is no guarantee that it will work on all Android devices.

Prone to data losses sometimes.
Tool 3 - Pangu FRP Bypass APK
The Pangu FRP Bypass Tool is one of the top tools online for FRP Bypass. This tool is easy to use and compatible with many phone models, from Android 4.0 to subsequent versions.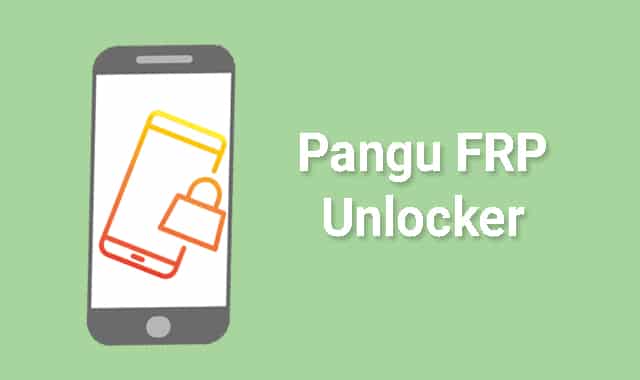 Pros
It can connect to almost all Android devices with ease. It is very reassuring to have this level of compatibility.

This tool is relatively easy to use and straight to the point.
Cons
The Pangu FRP bypass tool only works when you have 256MB of ROM in a flash.

It may take a long time to complete. 

Due to its high failure rate, this tool is not reliable to use.
Tool 4 - UnlockJunky
If you're looking to download FRP tool, UnlockJunky is another top tool available out there. This tool works with Samsung, LG, Motorola and ZTE. Since it's easy to use, you can feel free to use it.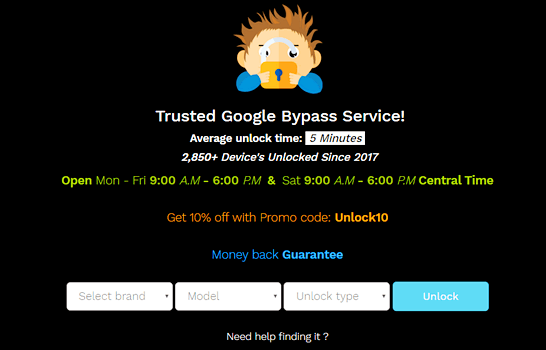 Pros
It's quite easy to use. It won't take too long to complete the process.

It supports several models of Android brands.
Cons
Since you need to buy it again if you want to unlock two devices, it's not cost-effective.

With low security, you may lose your personal information during the unlocking process.
Tool 5 - MCT Bypass Tool
The MCT Bypass Tool, also known as the Mediatek Auth Bypass Tool. It is a Windows-compatible online tool created by the MCT team. This tool can be used for deleting patterns in bypassing FRP locks, meta mode, PIN locks and various other Android lockout situations.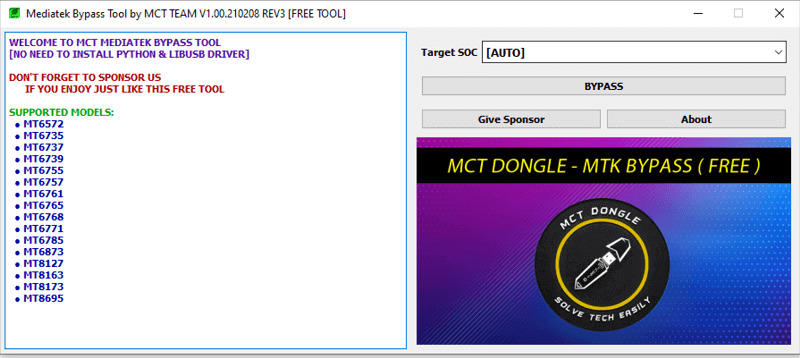 Pros
MCT Bypass Tool is easy to use for anyone.

It works rapidly without wasting time on unnecessary steps.
Cons
The MTK Auth Bypass tool does not work sometimes, making it difficult to predict.

It lacks compatibility with older android devices. If your Android device fails to fall into the new MTK chipset collection, you may find it impossible to use.

It's not safe enough. Sometimes the tool is bugged out and prone to data losses.
Comparison Table of All Download FRP Tools
iDelock (Android)
iToolab UnlockGo
Pangu FRP Bypass
UnlockJunky
MCT Bypass Tool
Pros
Effective and reliable
Work with 6000+ models
Safe to use
High success rate

Easy to use
Works with almost all Android devices
Works in five minutes
Free to use
Cons
only Samsung devices not lose data
time-consuming

often gets stuck
need to prepare many prerequisites
low cost-effective

information leakage
not safe enough

prone to data losses
Pricing
$35.95 Monthly plan
$69.95 Lifetime plan
$29.95 Monthly plan
$49.95 Lifetime plan

Free
Unsure
Free
Ratings
4.8/5
4.1/5
4.3/5
4.2/5
4.1/5
Conclusion
If you're looking to download FRP tools, these are some of the best in the business. However, they're still not on the same level when it comes to effectiveness, safety, consistency and reliability.
You may have used some of these tools, and they didn't work for your device, or you're looking to pick the best of the crop. The tool you seek is iDelock (Android). Click on the button and download it now.