As we all know, RAR makes large files smaller by compressing them. A RAR file can contain one or more compressed files. Sometimes RAR files are password protected to ensure that the files are not opened by unauthorized users.
So, is there a way to unlock RAR file if you forget the password or don't have one? Is it possible to bypass password of RAR file without software? How to remove RAR file password online? This new 2023 guide will show you the 3 easiest and fastest ways to remove password from RAR file! Check it out!
Top 3 Best Methods to Remove RAR File Password: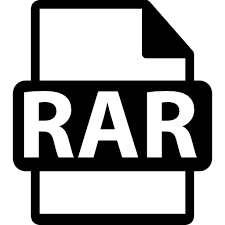 Method 1: Remove RAR Password by WooTechy iCrowbar
It can be said that WooTechy iCrowbar is the most popular and effective RAR password cracker on the market today. It can recover passwords of locked RAR files with 100% success rate without wiping any data or causing file corruption. The best thing is that it can not only remove passwords of RAR files quickly, but also unlock other common office files such as ZIP, Word, Excel, PowerPoint, PDF.
WooTechy iCrowbar - The Best RAR Password Remover
5,000,000+
Download
Quickly unlock office file password, including Excel, Word, PowerPoint, PDF, ZIP, RAR

One-click removal of editing restrictions and formatting restrictions for Excel, Word, PowerPoint, PDF

4 powerful password attack modes, the success rate of cracking passwords is close to 100%

Advanced algorithm and GPU technology, 10 times faster decoding speed than similar products

Easy to use, simple steps, friendly to non-technical people
How to Remove Password from RAR File by WooTechy iCrowbar?
Step 1: Download and install WooTechy iCrowbar software on computer. Launch it and choose the "RAR" option.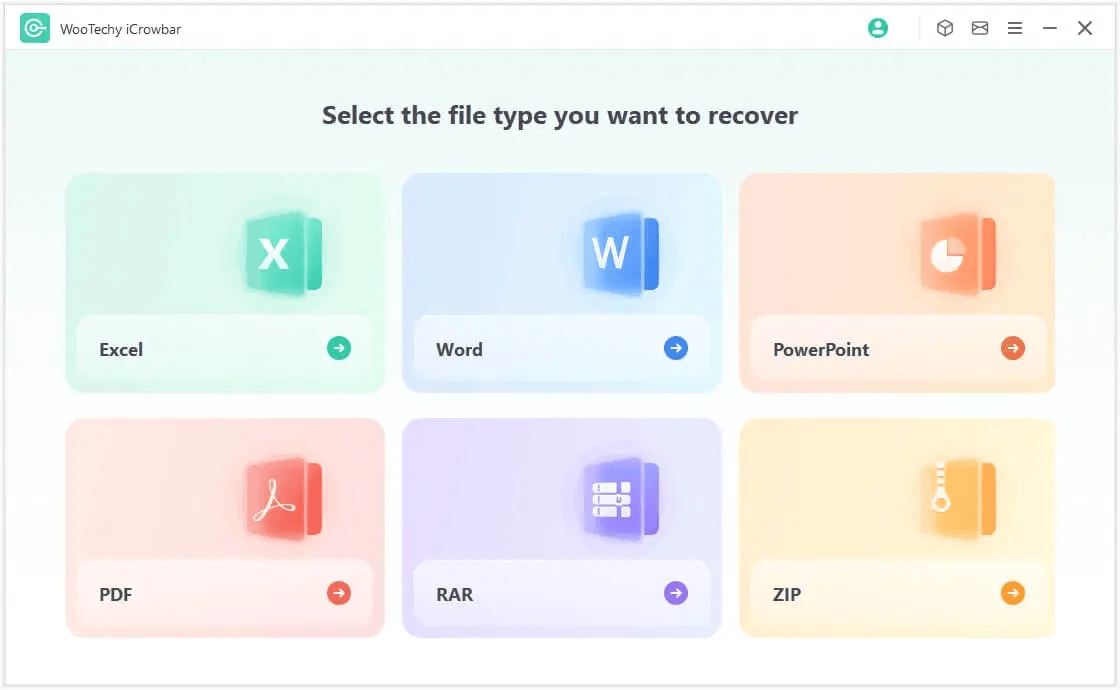 Step 2: Select the "Recover Password" mode, then click "Add" to import the password protected RAR file into the software.
Step 3: Choose an attack type according to your situation, then click "Recover" to start the password recovery.
Step 4: After recovering, the password will be displayed on the interface. Now you can copy the password to open the encrypted RAR file.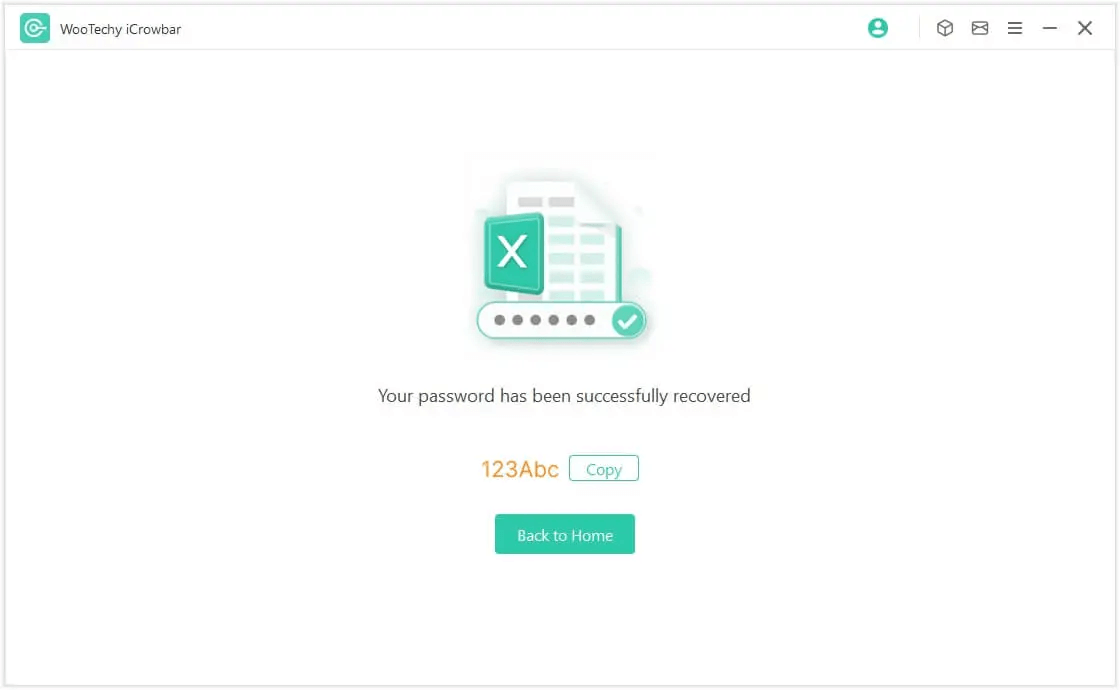 Tips
WooTechy iCrowbar is not only able to crack RAR password, but also supports other common file types such as ZIP, Word, Excel, PowerPoint, PDF, and the steps to remove password for all these files are the same.
Method 2: Bypass RAR File Password with Notepad
If you want to know how to unlock RAR file password without any third-party software, then you can try to bypass RAR password with Notepad.
How to Bypass RAR Password with Notepad?
Step 1: Right-click on the RAR file. Select "Open with" and click on "Notepad". If not available, choose Open with another app and select Notepad.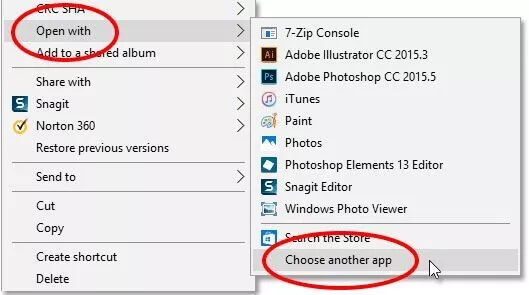 Step 2: In the given tabs in Notepad, click on "Edit".
Step 3: A screen will appear with an interface to Find, Replace, Find in Files, Mark. Go to the Replace tab, replace "Ûtà" with "5³tà'", then click on Replace All.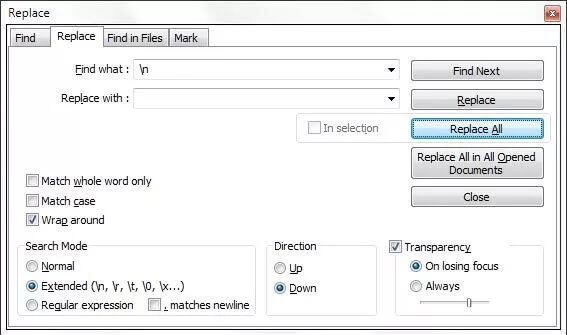 Step 4: Now close the Notepad and reopen the RAR file. You will be let into the RAR file without having to enter password.
Note
Only for cracking low-level encrypted RAR files. The success rate of unlocking RAR files may not be very high.
Method 3: Unlock a locked RAR File Online
If you prefer to unlock RAR file password online, there are quite a few free online tools available in the market to crack protected RAR files. One of the more widely used online tools is LostMyPass. You just need to upload the encrypted RAR files and it will help you crack RAR online.
How to Unlock RAR File Password Online Free?
Step 1: Go to LostMyPass official website.
Step 2: Choose "RAR" from the "File Types" drop-down menu.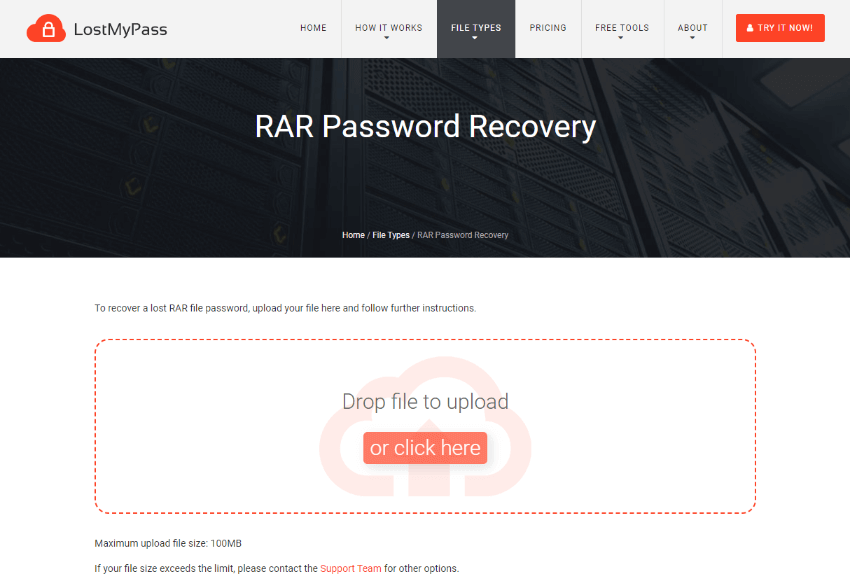 Step 3: Upload the encrypted RAR file.
Step 4: The online tool will run automatically to unlock the password of your RAR file.
Note
1. The free version only support unlocking small RAR files with a maximum limit of 100MB, and the success rate is less than 50%.
2. Online RAR crackers require you to upload the encrypted files to a public server, which is less secure and may expose you to the risk of information leakage. It is not recommended if your RAR file contains any business information or important private data.
Conclusion
Well, these are the 3 best ways to remove RAR file password, now all you need to do is to choose the most suitable method to unlock RAR files according to your situation and preference. It must be said that WooTechy iCrowbar is the best unlocking tool to remove RAR password, and it has been highly evaluated by a large number of users. If you don't have time to try which method is 100% successful one by one, then it is highly recommended that you just try WooTechy iCrowbar, the most effective RAR password cracker, and guess what? You will come back to thank me, hahaha!