Do you have more than one iCloud Account and interested in getting rid of these accounts which are no longer useful to you? It is very much possible to get rid of your iCloud account in 3 easy ways with no stress. Read on to find out the 3 best ways to permanently delete iCloud account.
Matters That Need Attention before Deleting iCloud Account
Although Apple has made it easy for you to delete your iCloud account permanently, there are some deleting matters your account may have. They include:
You will be unable to access Apple Books, App Store Purchases, and iTunes Store.

Messages or calls sent to your account via iCloud Mail, FaceTime, or iMessage will not be received.

Documents, photos, and videos stored in iCloud will be deleted permanently.

You will be unable to sign in to or use services like iTunes, iCloud, App Store, Find My iPhone, Apple Pay.

The data linked to your account (with some exceptions) and your account details are deleted from Apple's servers permanently.

Any pending AppleCare support cases or Apple Store appointments are canceled, but Apple Store orders or repairs are not canceled.

Apple cannot reactivate or reopen your account or restore your data.

Any active subscription is canceled at the end of the current billing cycle.

Ensure to sign out of all your devices because you will be unable to sign out of iCloud or turn off the Find My iPhone Activation Lock on your device after your account has been deleted. This might result in you not being able to use your device.
It is also recommended that you back up your data stored on iCloud to a destination that doesn't require your iCloud account for access.
Permanently Delete iCloud Account with Apple ID
If you want to delete your iCloud account permanently, one of the 3 best ways we will be looking at is with your Apple ID, and there are a number of steps involved. The process includes
With the Apple ID of the account, you wish to delete, log into Apple's Data and Privacy webpage. Two-factor authentication might be required for you to continue.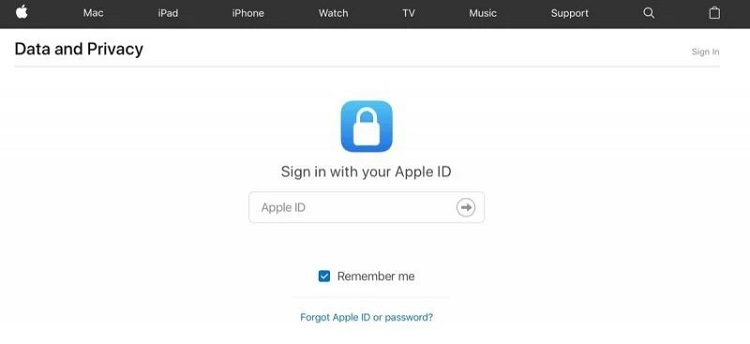 Click on "Continue" on the Apple ID & Privacy page.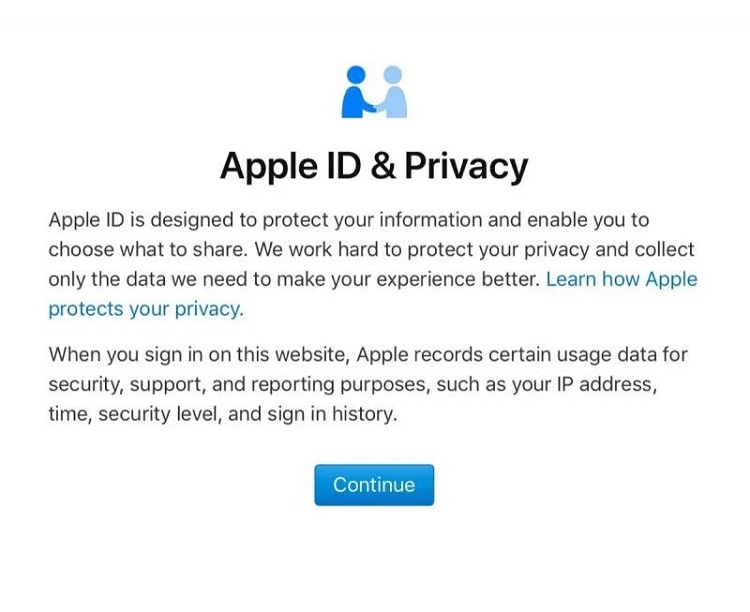 Click on "Get Started" on the "Delete Your Account" page.

Then from the dropdown box on the new page, select a reason for deletion, then click "Continue".

Review the list of important things to know before deletion, and click "Continue".

Tick the checkbox after reviewing the terms and conditions for deletion, then click "Continue".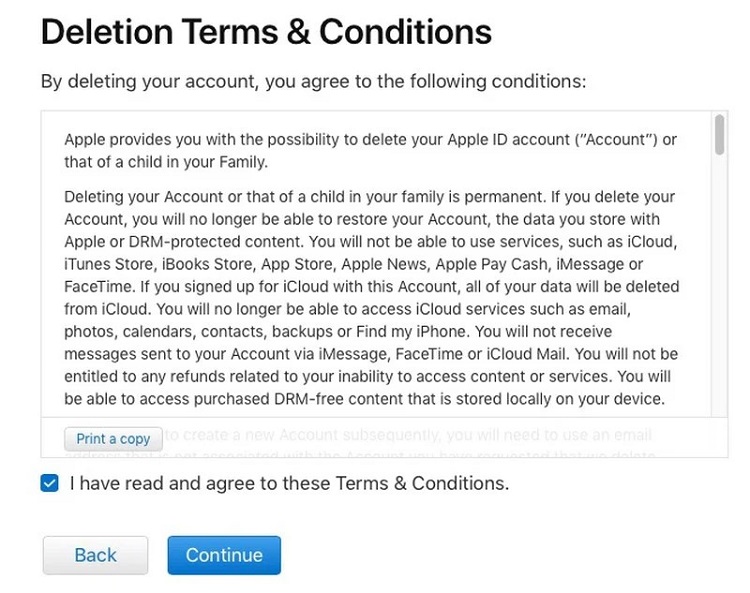 Click "Continue" after stating how to receive status updates (via the phone number, email, or a different Apple ID) on the deletion of the account.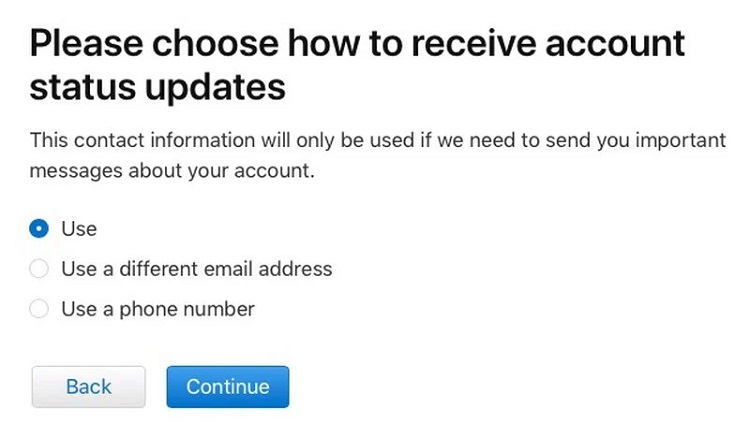 Apple will give you a unique alphanumeric access code. Keep it safe and click "Continue".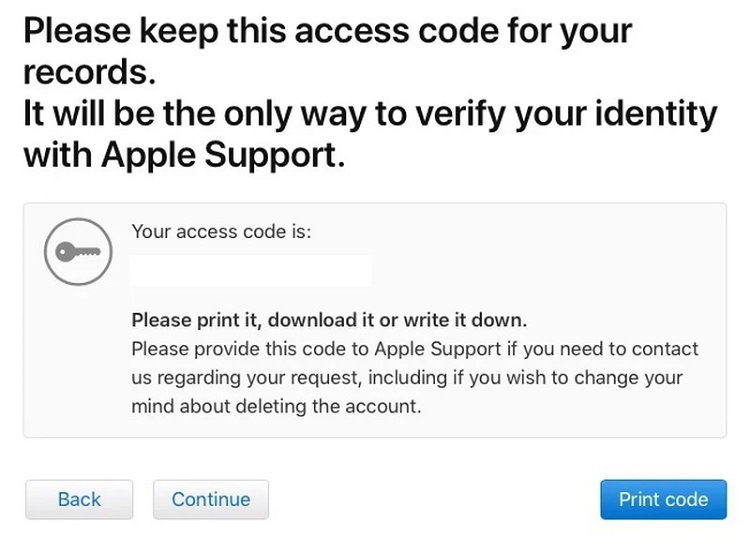 Enter the access code and click "Continue".

Check the reminders of deletion effect, and click "Delete account".
Then click "Sign out" on the confirmation screen.
Pros:
The good thing about this is that your account will still be active, and you can contact Apple Support and provide them with the alphanumeric access code, and they'll cancel the deletion request for you.
Cons:
This process, however, does not delete the account automatically. It only places a request to Apple to delete the account and all the data linked to it. Apple will then verify the request, for security reasons, before proceeding.
(iOS 15 Supported) Use WooTechy iDelock to Delete iCloud Account
WooTechy iDelock is an all-in-one iOS decrypter and unlocker that can aid you in bypassing issues with Apple ID/iCloud account. If you want to delete iCloud account in no time, then it would be your best option.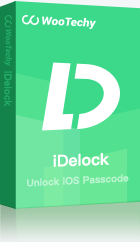 Amazing Features of WooTechy iDelock
MDM lock, Screen Time passcode, screen passcode can be unlocked as well.

Easy to use. No technical knowledge required.

Prevent the unlocked device from being tracked.

24/7 customer support service is offered.

Compatible with all iOS versions including the latest iOS 15.
You can also use the WooTechy iDelock to delete your iCloud account permanently. The steps involved are
Launch WooTechy iDelock on your PC and choose "Unlock Apple ID".
If the PC has not been trusted before, connect the iOS to your PC, and select "Trust".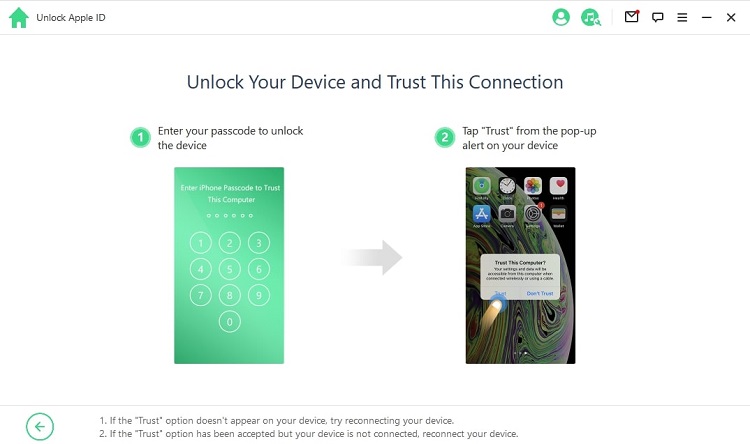 Click on the "Start to Unlock" button to remove the iCloud account and Apple ID currently linked to the device.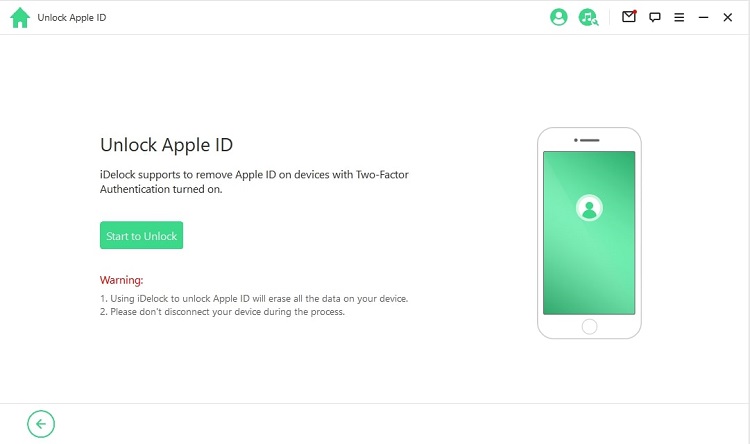 If Find My iPhone is disabled on your device, it will start being unlocked immediately by iDelock.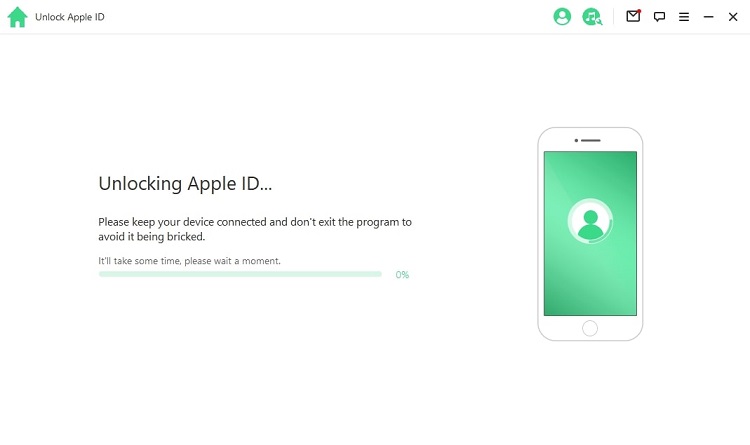 Within a few seconds, iDelock will unlock your device.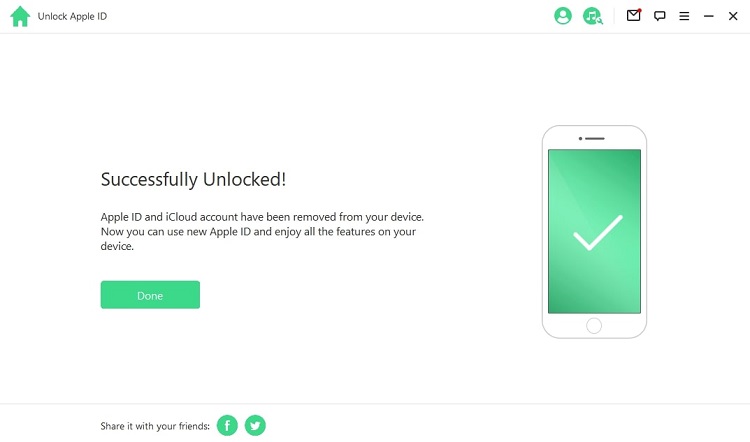 If Find My iPhone is enabled, go to "Settings > General > Reset All Settings" to reset all the settings. Then when your device is restarting, iDelock will delete the iCloud account and Apple ID.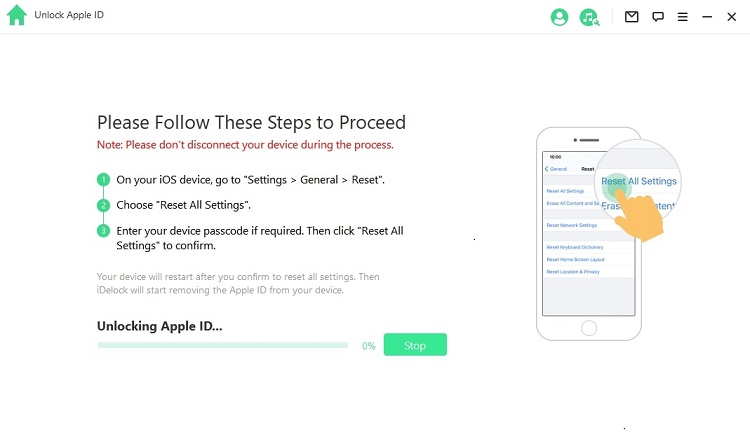 When the process is complete, iDelock would have deleted the iCloud account and Apple ID that was registered on the device.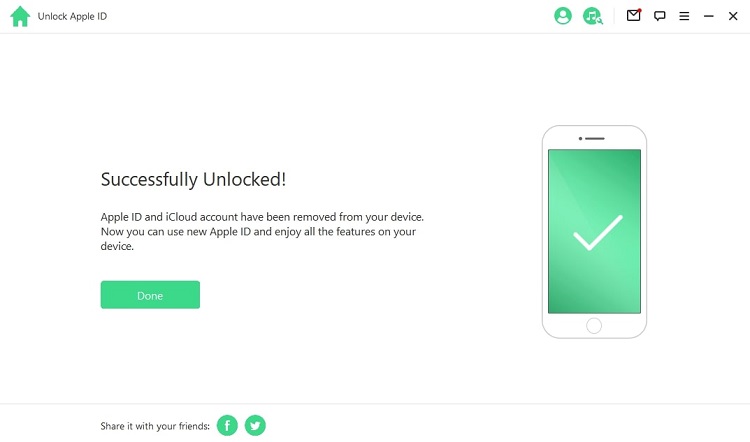 If two-factor authentication is enabled, you would also need different steps. To ensure that it is enabled, check "Settings > Apple ID > Password & Security" and if it is on, continue by clicking "Yes". Also, ensure that you have set the screen lock passcode.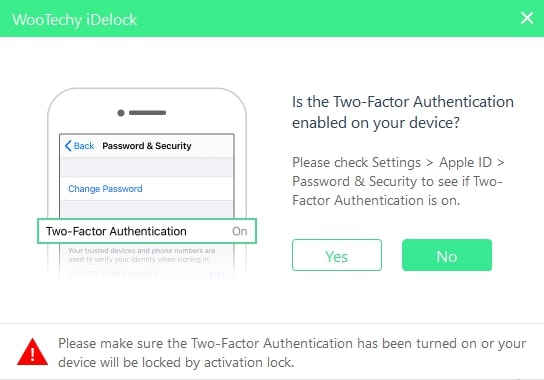 Your device will be automatically detected by the program, then choose the firmware version and click "Download". If you can't download the firmware, download it from a browser by clicking "Copy". Click "Select" to apply firmware that has already been downloaded on your PC.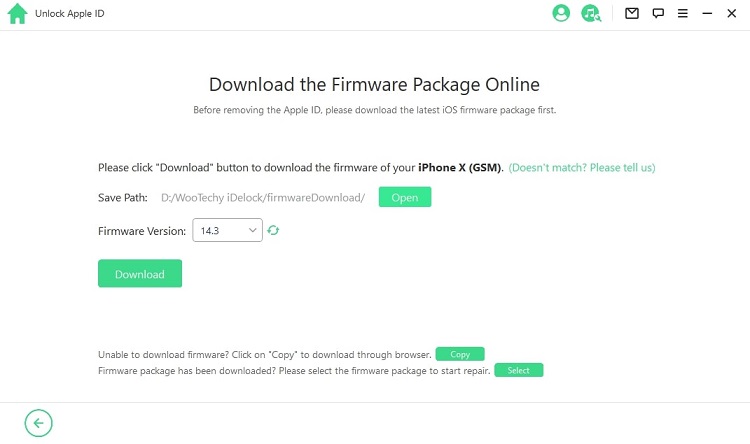 Wait for the download and verification of the firmware as it will take a few seconds.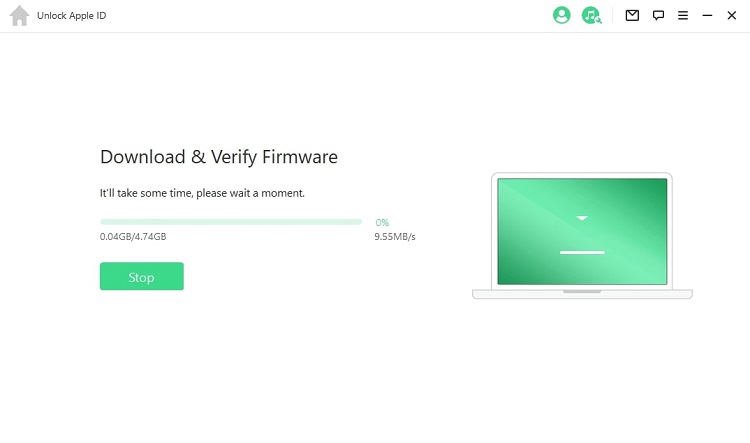 Click "Start to Extract" when verification has been done, and hold on until it has finished extraction.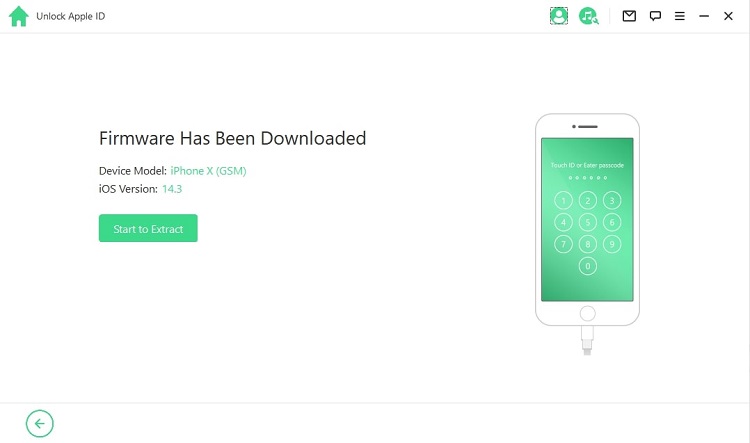 Click the "Start Unlock" button and ensure that your device remains connected to your PC during the entire process via a USB cable.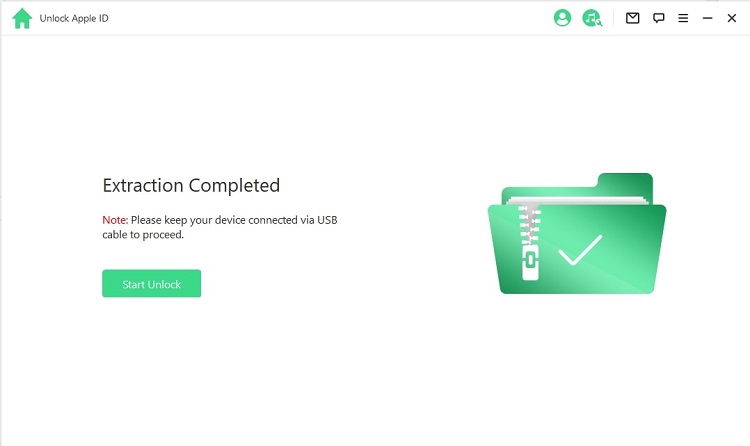 Read the notice carefully and follow the on-screen instructions. Then click "Unlock" to automatically put your device in Recovery mode. You can put your device in Recovery/DFU mode manually if it fails to enter automatically. Just follow the instructions.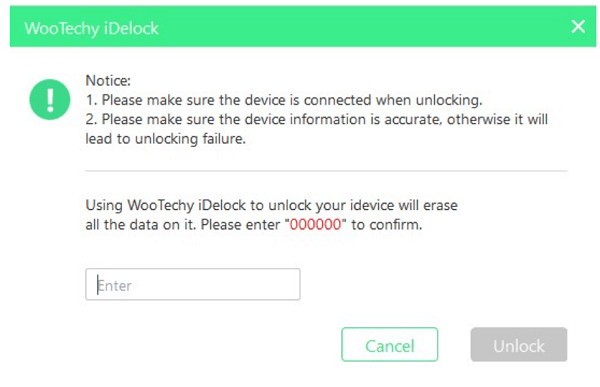 In a few minutes, iDelock will complete the process.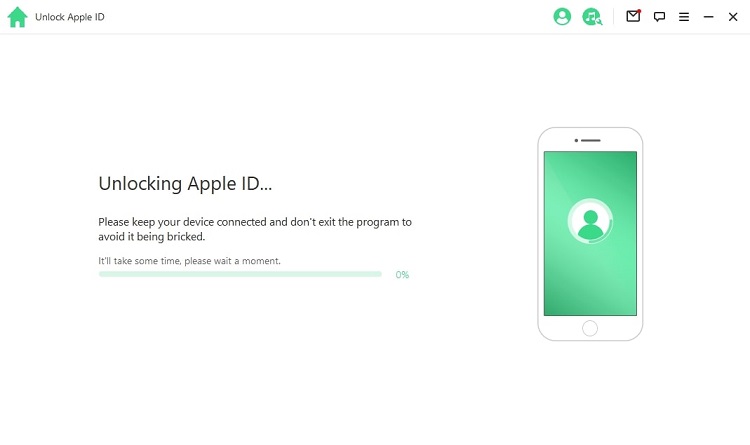 Delete iCloud Account with AppleiPhoneUnlock
This is another method with which you can delete your iCloud account permanently. With AppleiPhoneUnlock, iCloud account can be deleted from any iOS version, watchOS, iPadOS without a password. You can also track the processes anytime, however, according to many users' reviews, it takes much longer time than they expected, sometimes it takes even two or three months. During the process, all the data on the iPhone will be wiped.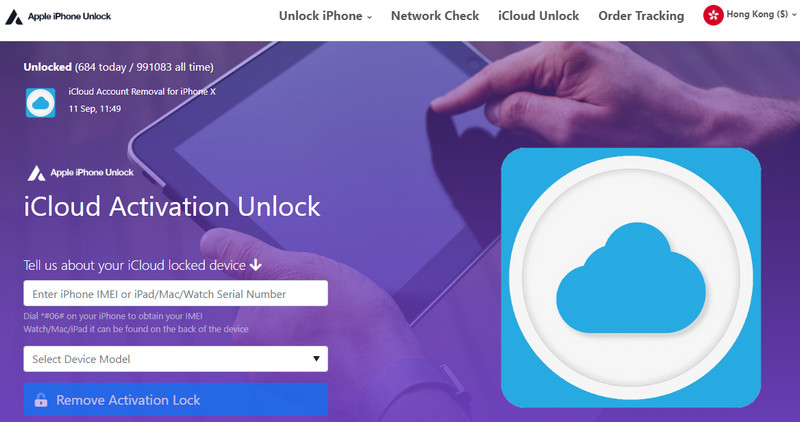 The steps involved include
Click on your device when you go to the AppleiPhoneUnlock.

Then enter the Serial/IMEI number of your device. If you do not know how to check the IMEI number, go to "Settings > General > About". Then look for the serial number. You may need to scroll down to see the IMEI/MEID, and also the ICCID.

Then tap the "Remove Activation Lock" to complete placing the order.

When your iPhone has been unlocked, you will get a notice, and it would look like this: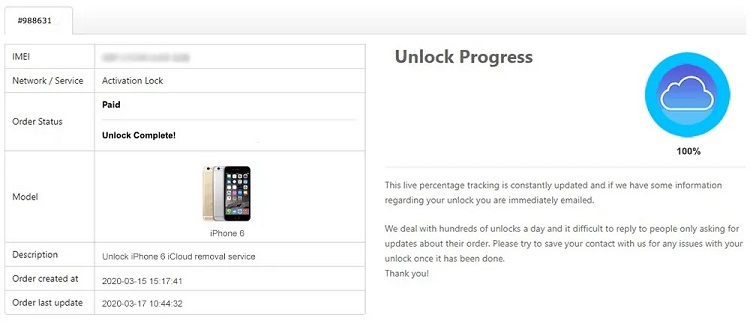 FAQ about Deleting iCloud Account
Q1. Does Factory Reset Delete iCloud?
No, resetting your phone to factory settings does not alter anything at all on your iCloud. iCloud backup files are stored on Apple's cloud servers.
Q2. Can You Permanently Delete Apple ID?
Yes, you can delete your Apple ID permanently, and there are various methods to do so. Using the WooTechy iDelock is one of the easiest and simplest methods as it only requires you to click.
Q3. How Do You Delete an iCloud Email Account?
Sign in to your iCloud account, then click on "Go to Apple ID account page" under "Manage Account".

Go to the Data & Privacy section, and click "Manage Your Privacy".

At the bottom of the page, click "Request to Delete Your Account".

Then select a reason for the deletion and click on "Continue". Then check the box for confirmation.

Provide Apple with a different email address for updates.

You will be given a unique access code with which you can use to call off the deletion if you want to.
Q4. How Do I Clear My iPhone for Resale?
If an Apple Watch is paired to your iPhone, unpair it.

Back up your iPhone.

Sign out of iTunes, iCloud, and the App Store.

Go to "Settings > General > Reset > Erase All Content and Settings". You may need to enter your Apple ID and password if Find My iPhone is turned on.

Enter your device Restrictions passcode or passcode if requested, then tap Erase iPhone.

Deregister iMessage if you are switching to a non-Apple device.

To transfer service to the new owner, contact your carrier for help. If you do not use a SIM card with your device, contact them for help to transfer service to the new owner.

Remove the device from your trusted device's list.
Conclusion
Mentioned above are the methods with which you can easily delete your iCloud account permanently, and they are all steps that you can carry out by yourself. The WooTechy iDelock method is the easiest as it doesn't require any technical expertise, just your PC, a USB cable, and a mouse that you can click.