Are you looking for a way to unlock iPhone online? Because we all know that iPhone is useless if it gets locked. As a result, many iPhone users Google online to find out how to unlock iPhone online. Does it really help? This article will introduce some iPhone unlocker online in 2023 and help you to find out the truth. 
Part 1: What Causes Your iPhone Get Lcoked?
iPhone gets locked for different reasons. For example if you buy iPhones online with screen locked by the previous owner from Amazon, AliExpress, Ebay etc, you cannot unlock it easily.
In Addition if you add a wrong passcode more than 10 times the iPhone will be locked. Besides this, if a naughty child of your family changed your iPhone settings, the iPhone will be locked.
Part 2: Best Way to Unlock an iPhone - WooTechy iDelock
If you want to unlock iPhone online quickly, then iDelock is your best option. it will let you unlock iPhone in a few seconds. The iDelock is a top-notch software that helps you in performing different tasks like unlocking your iPhone, removing Apple ID and bypass MDM, etc.
This online tool works smoothly with iPhone, iPad, Mac, and PC. It unlocks any kind of passcodes, It doesn't matter if your iPhone device is frozen, cracked, or second-hand. It will unlock an iPhone online quickly.
This tool removes all kinds of restrictions on iPhone, and the user can use this device freely. The iDelock is the best option if your iPhone face ID, Touch ID, and passcode aren't working.
1

What Can WooTechy iDelock Do to Unlcok iPhone?

The iDelock software possesses the following features:

Delete Apple ID: One of the amazing features of iDelock, it can remove Apple ID of the iPhone in a few clicks without any data loss.

Unlock Screen Passcode: This online tool removes screen passcode if you forgot the code.

Bypass MDM and Screen Time Restrictions : This amazing feature of iDelock is to bypass MDM restrictions, and it lets you hack screen time from the iDevice

Compatibility: iDelock software is compatible with all iOS devices, including iOS 16.

Exceptional Success Rate: The best thing about the iDelock is that its success rate is higher than any other tools in the market.

24/7 Support : Customer support is available 24 hours a; you can contact anything.
2

How to delete the passcode of an iPhone online?

The iDelock software is easy to use; anybody can unlock iPhone online with iDelock, it doesn't matter whether you are tech-savvy or not. Here are some easy steps:

Step 1: Download & Installation

Download Wootechy iDelock and install the program on your computer.

After installation tap on option "Unlock iPhone Screen Passcode" next tap on "Start" to proceed.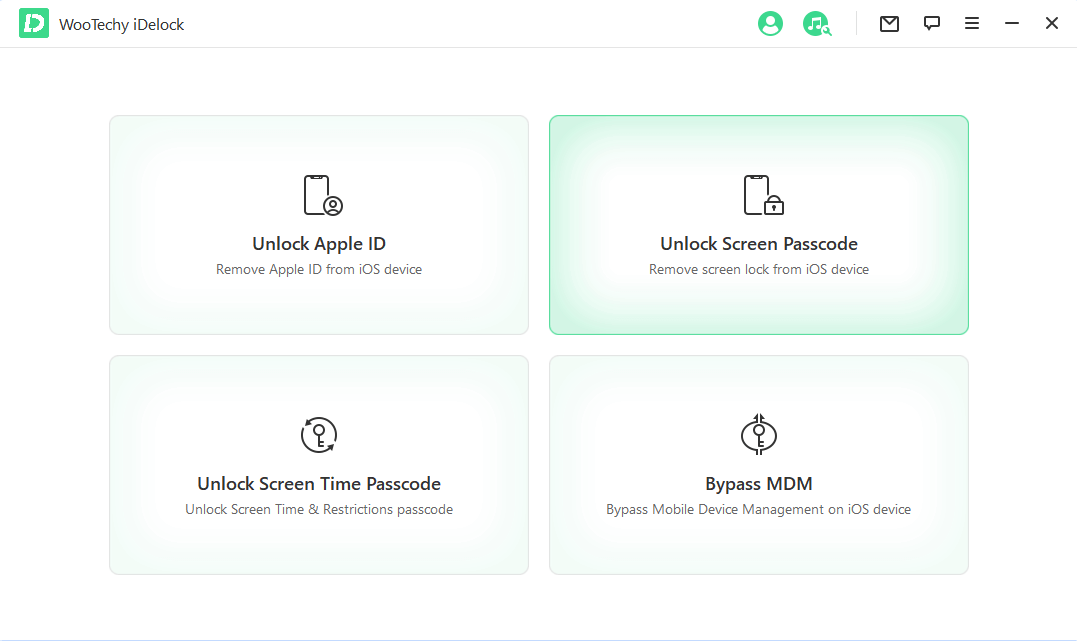 Step 2: Connect Your Devices
Use a USB cable to connect your iPhone with the PC. Tap on Next.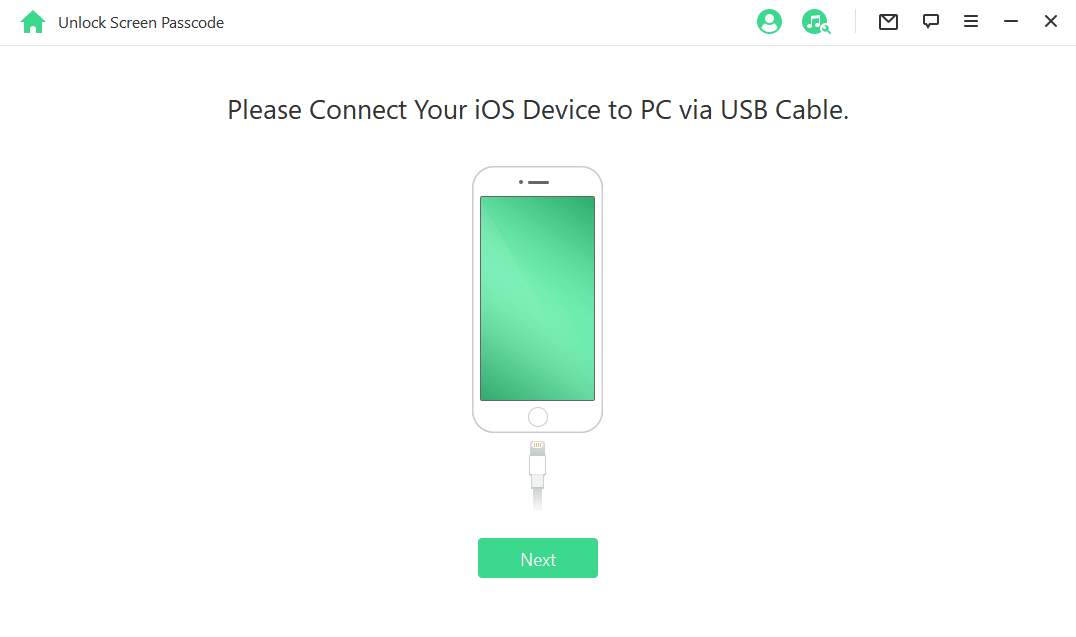 Note
If your iPhone is disabled, first put the iPhone into recovery mode or DFU mode by following the on-screen instructions.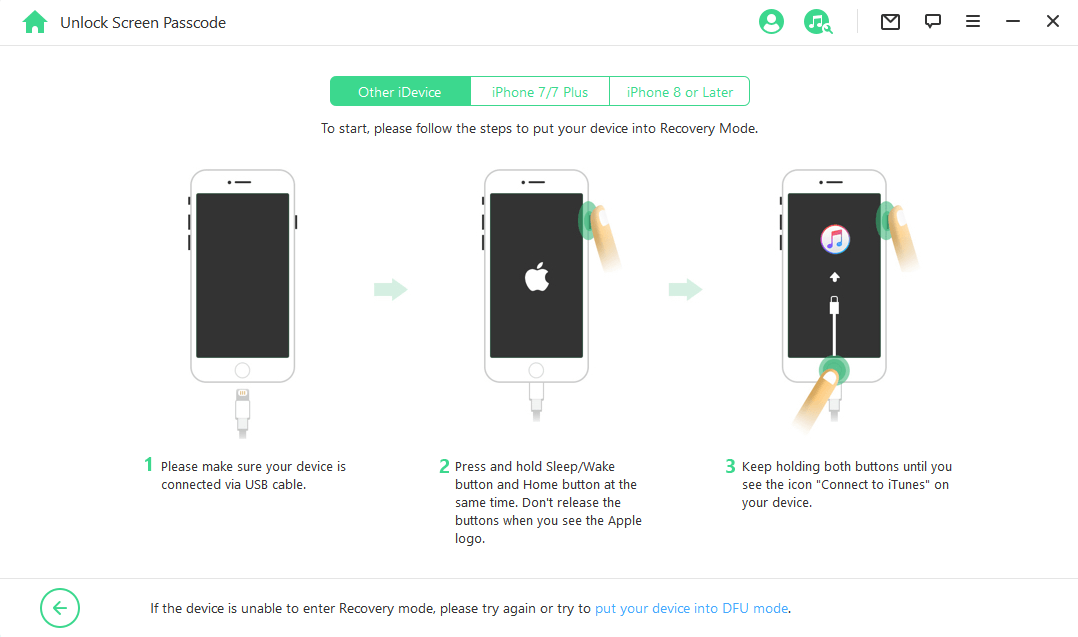 Step 3: Download the Firmware Package
Once your devices are connected, the program will automatically detect what device you are using and will provide you with a firmware version to download; tap on it and download it.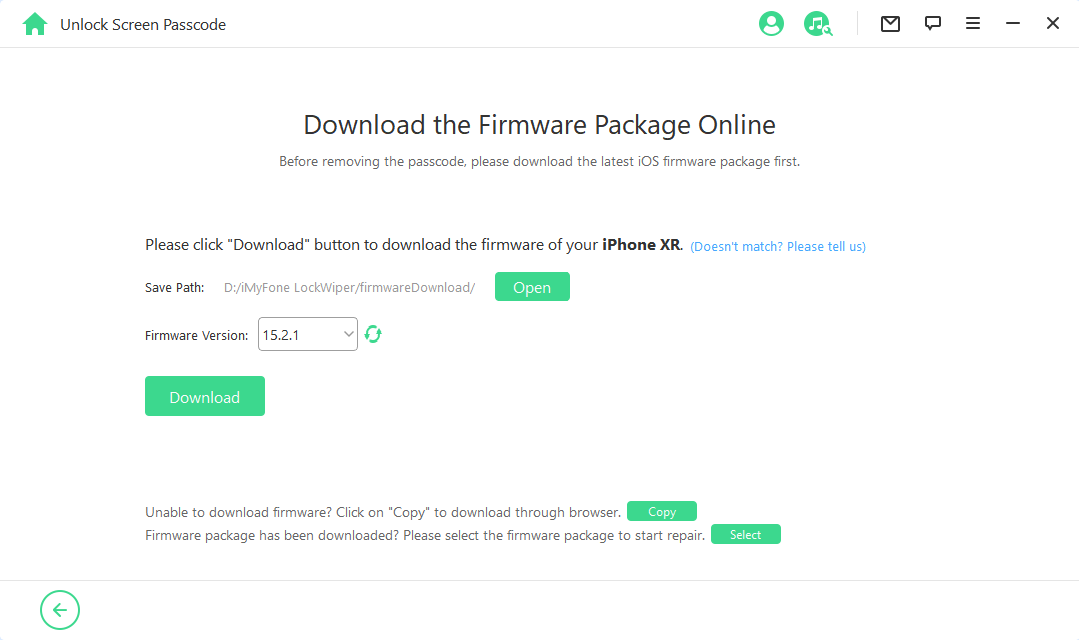 Step 4: Unlock iPhone Screen Passcode
Before unlocking, please make sure your iPhone and PC are connected. Now tap on Unlock, add 000000 code.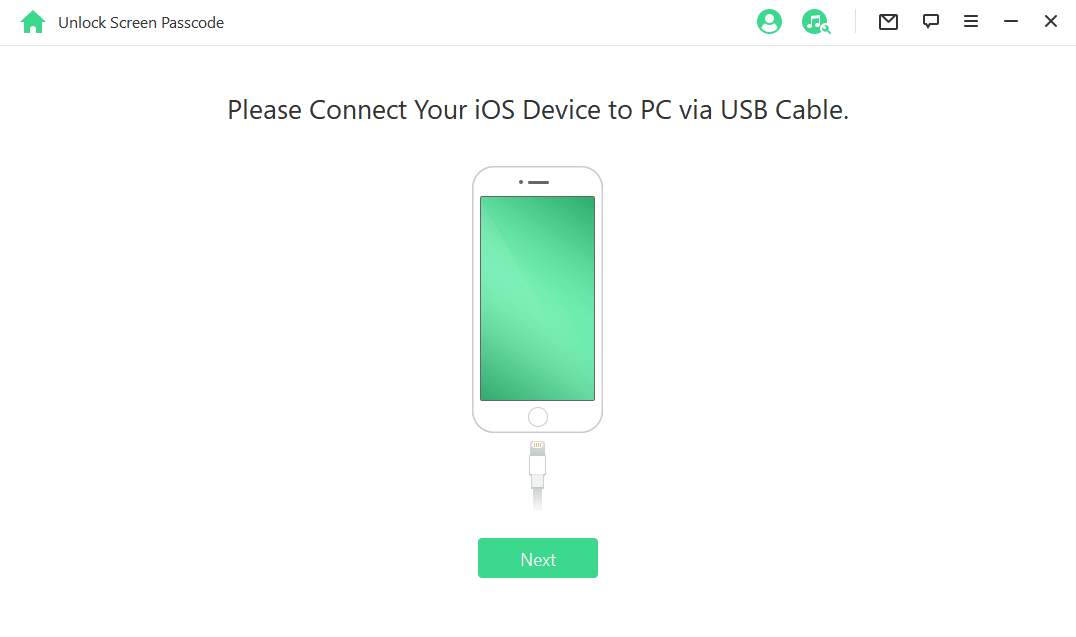 And your device will be unlocked in a few minutes.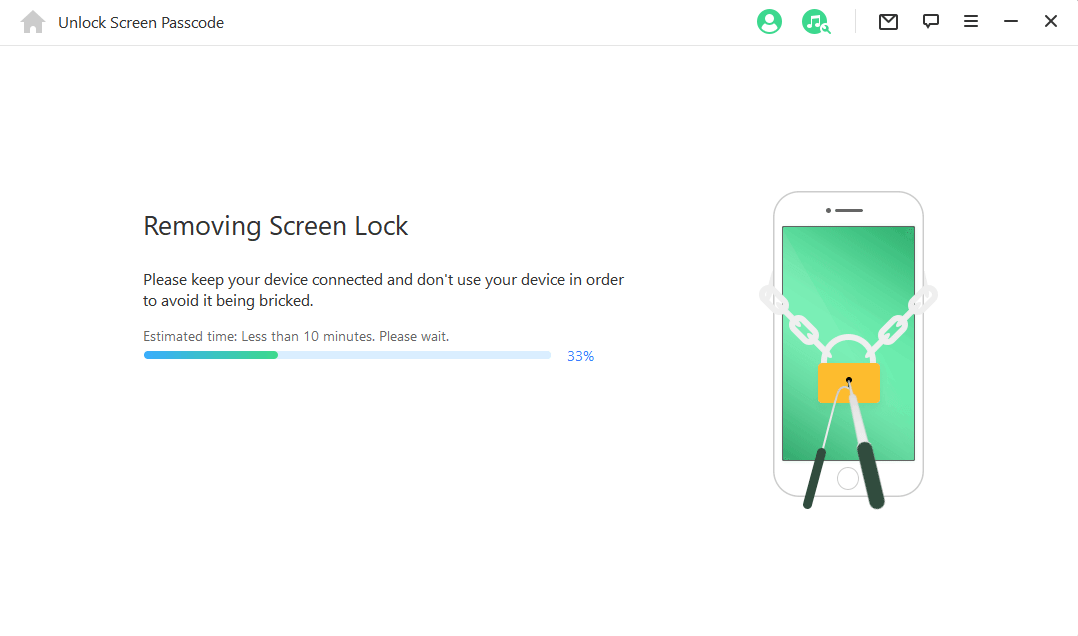 Part 3: 6 Websites to Unlock iPhone Online
A few decades ago, it was tough to unlock iPhone online, but now thanks to technology, there are multiple websites available online which let you achieve the goal easily.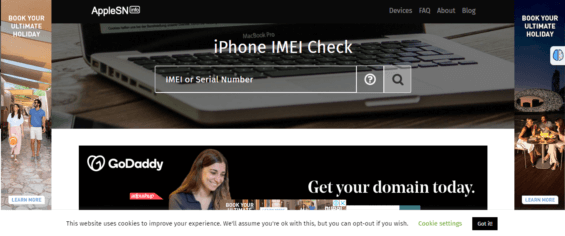 The iPhone IMEI website aims to unlock iPhone online iPhone instantly. This website helps you find Apple ID by IMEI. This platform is secure because it directly connects to manufacturers such as Apple to unlock the user's iPhone. This website takes some time to permanently unlock your iPhone

If you want to unlock your iPhone urgently, Direct Unlocks is the best service for you. Because this powerful website not only unlocks your iPhone but also erases iCloud activation. It works for all iOS versions and quickly erases the passcode.
The Direct Unlocks website offers its services in 20-plus countries and is a trusted website. It unlocks your iPhone with a direct connection to the manufacturer's database.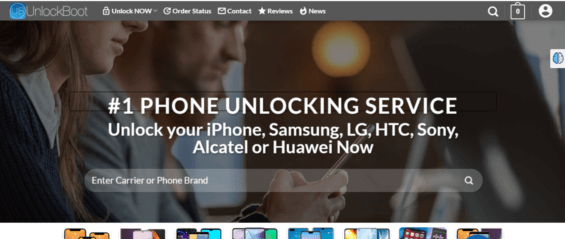 Unlock Boot is a superb online unlocking service that Unlock iPhone , Samsung and lg mobile devices. it supports online unlocking , the user has to provide information, and wait for 1 or 3 days because this app takes time.
It only works for iOS 10 or later models.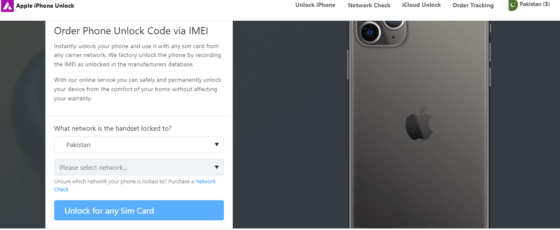 The Apple iPhone Unlock, a popular website that aids in unlocking almost every phone. These websites offer their services to all iPhone users all around the world.
On this website, the client has to place an order to unlock the iPhone. After that, they can track their order of unlocking. It easily unlocks an iPhone online.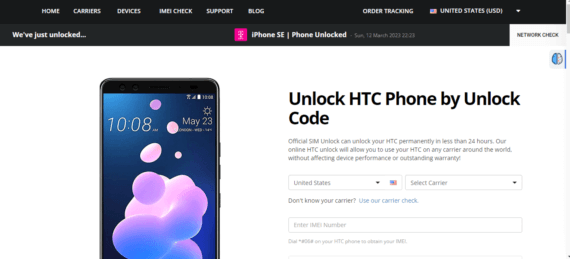 The official Sim Unlock is a reliable source to unlock the iPhone. It works smoothly, and it does not matter what carrier you people are using. This website uses the IMEI code to unlock your iPhone. Additionally, it also unlocks other mobile devices like Samsung, HTC.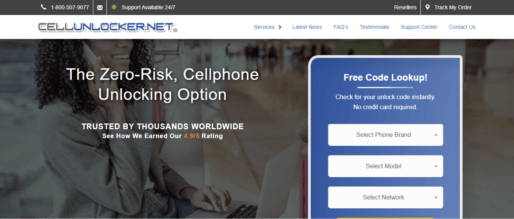 Cell unlocker is a website with innovative features that aid you in unlocking your iPhone. The web layout of the application is smooth. for unlocking you have to add information and this website will unblock your iPhone within one week.
Part 4: Comparison between iPhone Unlocker and Online
iPhone unlocker program and unlocking iPhone websites have the same aim of unlocking iPhone devices, but there are few differences between these two methods. Check the chart below and you will know why.
| | iPhone Unlocker | Online Unlocking iPhone Sites |
| --- | --- | --- |
| Method | Software Program | Online services |
| Speed  | Fast | Take longer period |
| Utility | Easy to use | Little bit complicated |
| Cost | Affordable | Expensive |
| Purpose | Remove lock screen and iCloud account | Provide unlocking service for a fee |
| Reliability | More Reliable | Less Reliable |
| Requirement | Installation required | Doesn't require installation |
FAQs about Unlocking iPhone Online
1. Can you unlock your iPhone online?
Yes, it is possible to unlock iPhone online via unlocking applications like iDelock and online websites like iPhone IMEI, direct unlock etc.
2. Can I unlock my phone with the IMEI number?
Yes, with the help of a wireless service provider, you can unlock your iPhone by providing your IMEI number. When you provide your IMEI number, the service provider will check your account, and after verification, they will unlock your iPhone.
3. How much does it cost to unlock an iPhone online?
It really depends on the method but according to estimates the online website charges 20 to 200 dollars to unlock the iPhone.
Conclusion
As you know, the worst thing is when your iphone gets locked because of trying the wrong passcode. but unlocking any iPhone is possible in different ways, like by unlocking third party applications and unlocking online websites. No doubt both methods work, but online unlocking websites take too much time as compared to the unlocking apps. it would be best to unlock your iPhone with unlocking applications like WooTechy iDelock. Because the iDelock Software is super easy to use. install the iDelock application and unlock iPhones online in a short time.