Are you trying to find some fun and festive ways to get yourself into the holiday spirit? Look no further! We've got you fully covered with our list of the best Christmas video games to play, from Overwatch to Call of Duty: Snowball Fight. There's something for everyone!
But why stop there when you can also add some extra cheer to your gaming experience with a Christmas voice changer? These fun tools allow you to alter your voice to sound like a variety of holiday characters, even good old Santa Claus. So don't wait any longer—dive into this fun-filled post and enjoy your holiday season the right way.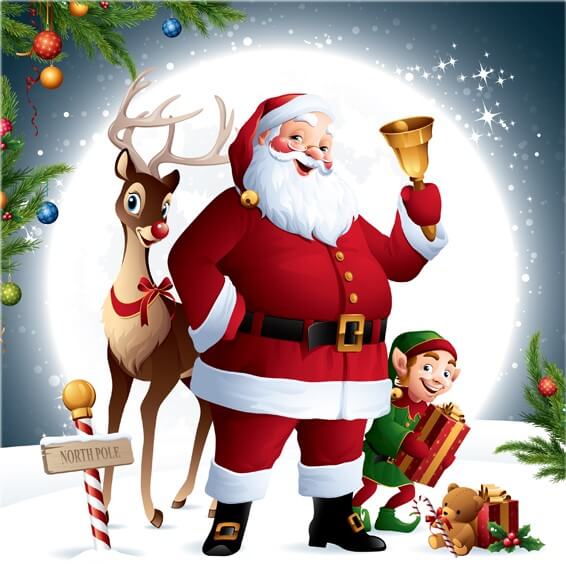 Part 1. What Video Games to Play at Christmas?
Christmas video games are typically console or computer games that center around Christmas as a primary storyline or gameplay focus. They may feature holiday-themed graphics, music, and gameplay elements and are often designed to get players into the holiday spirit.
There are a wide variety of Christmas video games available, ranging from puzzle games and action-adventure games to simulation games and more. Many Christmas video games are designed for all ages and can be played on various gaming platforms. Here are our top 10 Christmas video games that you need to check out over the holiday season:
1

The Escapists: Santa's Shakedown/Sweatshop

In Santa's Shakedown/Sweatshop, you'll be tasked with working in a dreaded factory located inside a correctional facility. As part of this challenging mission, you'll need to meet all production requirements and deliver items on time—or else face severe punishment from your superiors.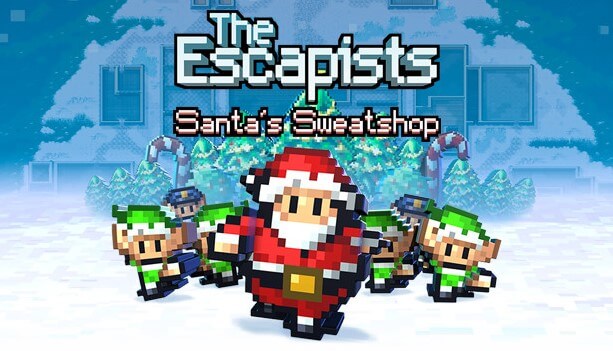 2

Dead Rising 4

This game features an open-world environment that players can explore in any direction, providing a unique perspective on the zombie pandemic. Players complete quests and challenges and fight off zombies with a variety of weapons and improvised weapons.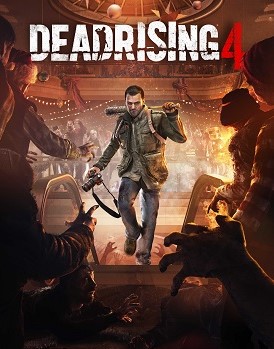 3

NBA JAM

On Fire Edition NBA JAM: On Fire Edition is a fantastic basketball game that brings the excitement of the NBA Playoffs to your mobile devices. As a fan of either team, you will love playing as your favorite player and competing against other players worldwide in online or local multiplayer matches.

The action is fast-paced and realistic, making this one basketball game you won't want to miss!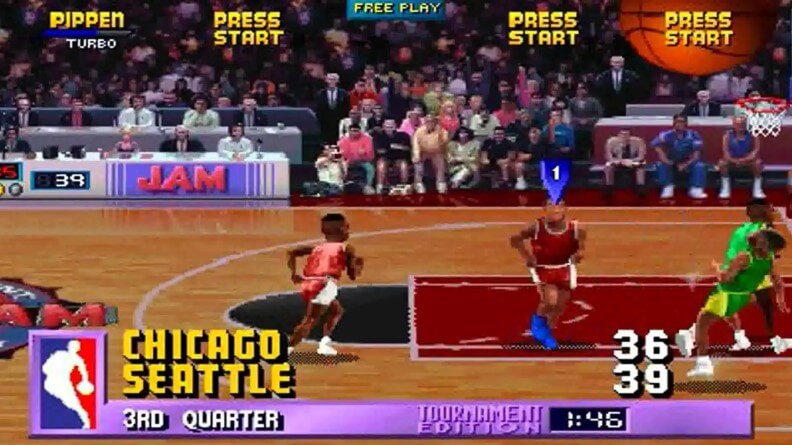 4

Overwatch

In Overwatch, players take on the role of heroes and villains in a fast-paced online multiplayer game. Players choose one of 26 popular characters, each with unique abilities and weapons. From there, they join teams of four to compete in matches against other players worldwide.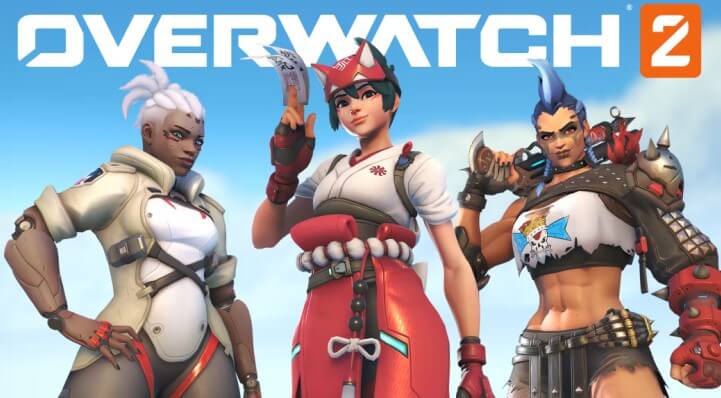 5

Super Mario Odyssey- Snow Kingdom

The new Super Mario Odyssey- Snow Kingdom video game is now available for download on the Nintendo Switch system. This exciting adventure takes players to a mysterious world where they must use their skills as heroic adventurers to save Princess Peach from the evil Bowser, who has taken her captive in his icy castle.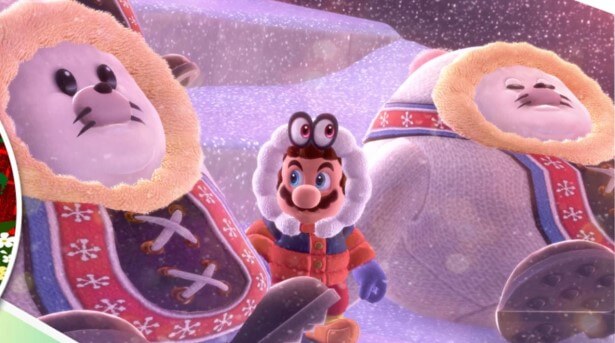 6

Hitman- Holiday Hoarders

The Hitman video game franchise is about eliminating your enemies in the most efficient and brutal way possible. In this holiday-themed episode, we take a look at how you can use these same tactics to beat your hoarding tendencies.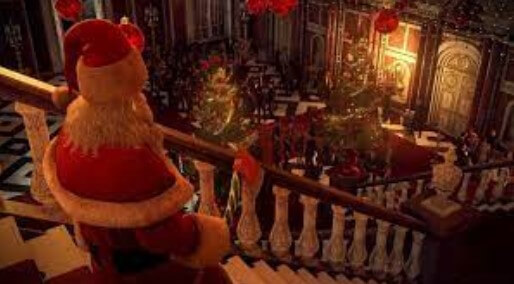 7

Batman: Arkham Origins

If you're a fan of video games like Batman: Arkham Asylum or Batman: Arkham City, then you will definitely want to check out this latest release from Rocksteady Studios. It offers hours of action-packed gameplay that is sure to please even the most demanding fans!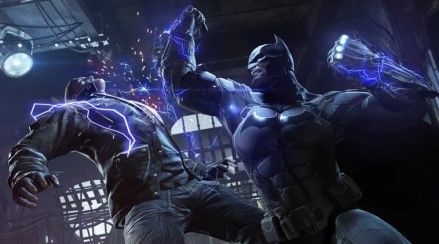 8

Call of Duty: Snowball Fight

This video game is a new spin on the classic snowman battle. In this fast-paced and action-packed game, players take on the role of one of five characters and battle it out in a series of winter combat challenges. The objective is to collect as many snowballs as possible while avoiding obstacles and enemies, all the while trying to survive for as long as possible.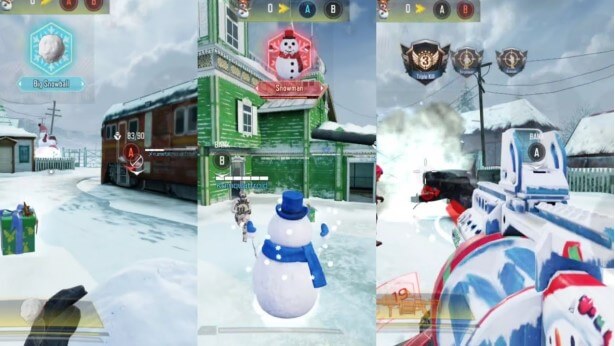 9

Saints Row IV- How The Saints Saved Christmas

What could be more appropriate for the season than a video game about saving Christmas? Saints Row IV is all about that—and lots of other things, too. The title takes place in the fictional city of Steelport on Christmas Eve when aliens have captured Santa and are holding him hostage in a spaceship orbiting Earth.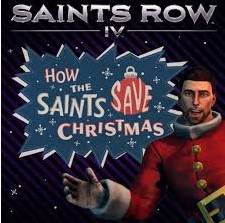 10

Yakuza

The theme of the Yakuza series is crime and punishment. Players will essentially take on the role of a criminal in a fictionalized version of Japan's organized crime syndicates, known as yakuza.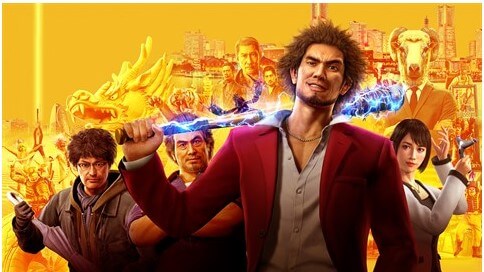 Part 2. Is It Possible to Change Your Voice to Sound Like Christmas in Games?
The answer is Yes. You can do this by using a Christmas voice changer to alter your voice to sound like a variety of holiday characters. The most common way to change your voice is by using either an app or software on your smartphone or computer.
These tools are easy to use and add an extra layer of fun to your gaming experience at Christmas. So if you've ever wanted to sound like Santa in games, now you can. Let's learn how.
Part 3. How to Make A Santa Voice with A Christmas Voice Changer?
Transforming your voice to Santa Claus is easier than you might think. With the right tools and a little bit of practice, you can easily add a Santa voice to your next gaming session.
Use
WooTechy SoundBot
, a voice changer software that allows you to
alter your voice in real-time using a microphone
. With this app, you can transform your voice into a variety of holiday characters.
75.000.000+
Downloads
Real-time voice changing: WooTechy SoundBot allows you to alter your voice in real-time using a microphone, making it easy to transform your voice into a variety of characters and sounds.

Wide range of voice and sound effects: The software includes a variety of voice and sound effects, including holiday characters like Santa Claus, Mrs. Claus, and Rudolph, the Red-Nosed Reindeer, as well as a range of other voices and sounds.

Customization options: WooTechy SoundBot allows you to customize your voice and sound effects to your liking, with a range of settings and options to choose from.

Easy to use: The software is easy to use and comes with clear instructions, making it accessible for users of all skill levels.
How to Use SoundBot to Change Your Voice Sound Like Santa Voice
Step 1 Download & Launch
Download and install SoundBot and then open the app on the computer.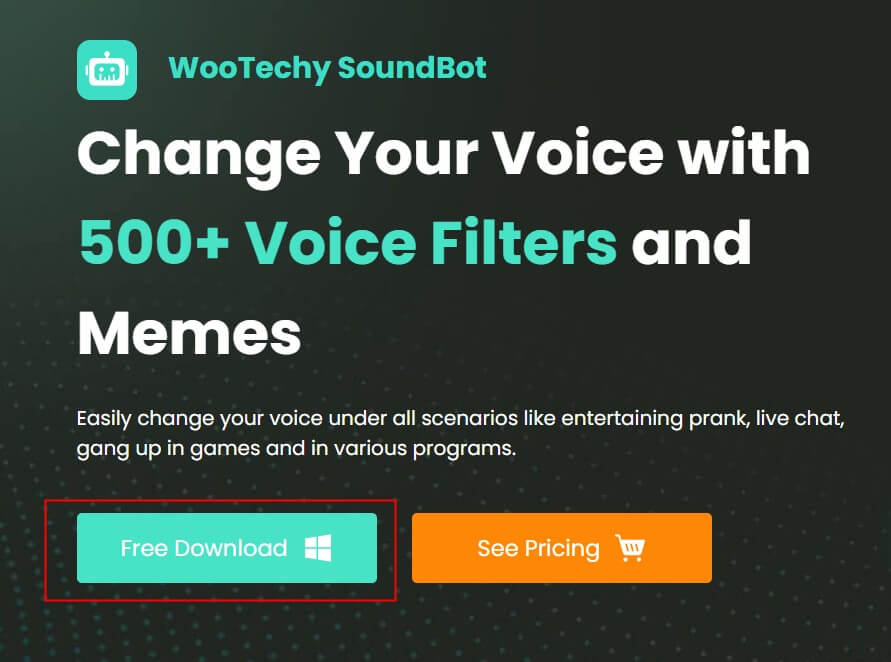 Step 2 Choose the Output & Input Device
Select "Voice Changer" from the menu and then select "Output." Choose your headphones as the output device and then your real microphone as the input device.