Do you want to have fun on Omegle while you talk to strangers? If so, you can change your voice and make it sound different by using a voice changer. It can be a great way to hide your identity and make your conversations even more interesting.
Omegle is best for having a fun time talking with strangers without letting them recognize you. Omegle voice changer software can be used both for PC and mobile and can also be used as an extension. Omegle is a fun way to experiment with different versions of your voice. By changing the pitch of your voice on Omegle, you can make people think you are someone else.
In this post, we'll show you how to use an AI voice changer on Omegle so you can have more fun chatting with people from all over the world.
Part 1. What Is Omegle and Why Use a Voice Changer On Omegle?
We are going to discuss Omegle first, and I am sure most of you already know about it.
What Is Omegle?
Omegle is a free online chat site where random people can talk to each other without having to know each other. It works by randomly putting together two people who want to talk through text or video. It's free, and you can use it without making an account or proving your age.
Omegle connects random people, so you never know who you'll end up talking to.

Omegle lets people talk to strangers without giving out their personal information.

It pairs random users together in chat rooms with names like "You" and "Stranger."

People can talk about important things in a meaningful way.

It also lets you talk to people from other countries, which is helpful during lockdowns when it's hard to travel or meet people in person.
Why Use A Voice Changer on Omegle?
Meeting new people and having a good mood-enhancing conversation is easy when using Omegle. People use a voice changer on Omegle for many reasons. Some of these reasons are as follows:
Makes You Confidential: Using a voice changer is one way to boost the chances that people will notice you. It can make you sound more reasonably confident and powerful.

Makes You Popular: People may become more interested in finding out more about you. With the use of a voice changer, you can give the impression that you are someone else. So, it will increase the chances that people will want to have a conversation with you.

Protects Your Identity: It is possible to hide your true identity with the help of a voice changer. It is especially helpful in situations where you might be worried about someone recognizing you.

Makes You Engaging: Changing your voice on Omegle is a fun way to pass the time.

It also has the ability to assist you in meeting new people and developing new friendships.
Omegle voice changer software is useful if you ever want to sound like someone else or simply introduce some humor into your conversations.
Part 2. Omegle Voice Changers On PC/Mobile/Chrome Extension
Omegle voice changers are available for PC, mobile, and Chrome extensions. We use different voice changers for different types of devices. Let's start with the PC voice changer before moving on to mobile and the Chrome extension.
1. The Omegle Voice Changer for PC -- WooTechy SoundBot
WooTechy SoundBot is a free AI voice-changing tool that offers 5 free voices each day. It works as the best Omegle voice changer on PC as you can use it to make prank calls or change your voice on chat platforms such as Omegle, Discord, or Twitch, as well as any other platforms.
The capability of SoundBot to modify your voice in real-time stands out as one of its most noticeable features. It's interesting to note that it comes with a wide variety of AI voice options.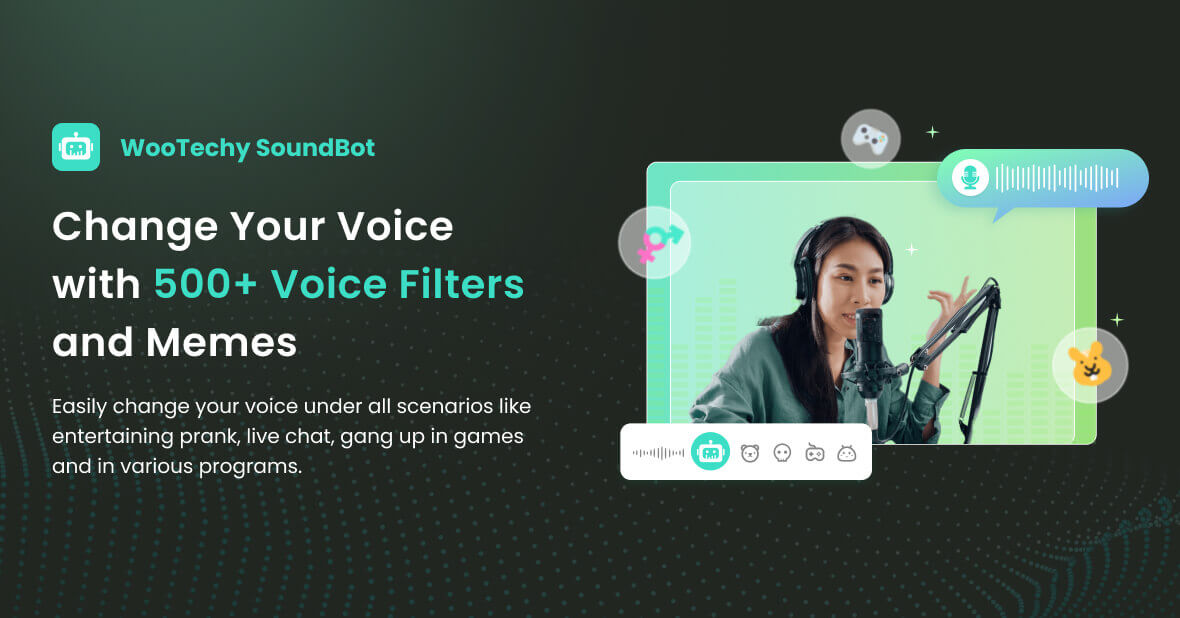 SoundBot – Powerful Voice Changer for Omegle on PC
75.000.000+
Downloads
125+ Voice Filters: Change your voice from different options ranging from male to female to anime. And more voices are constantly updated.

400+ Sound Effects and 200+ Voice Memes: With various sounds and background effects to make your Omegle video chat or call more interestingly.

Apply to Various Scenarios: SoundBot can be used for live chat, entertaining prank, gang up in games, sound customization, etc.

Easy to Use: When change voice on Omegle with SoundBot, you can set keybinds to your favorite voice filters and use them whenever you want.
How to Use WooTechy SoundBot Voice Changer for Omegle PC?
Step 1 Download the software on your computer and install it. Launch the app on your device.
Step 2 You can set up this software by selecting your microphone and headphones, respectively, as the input and output devices.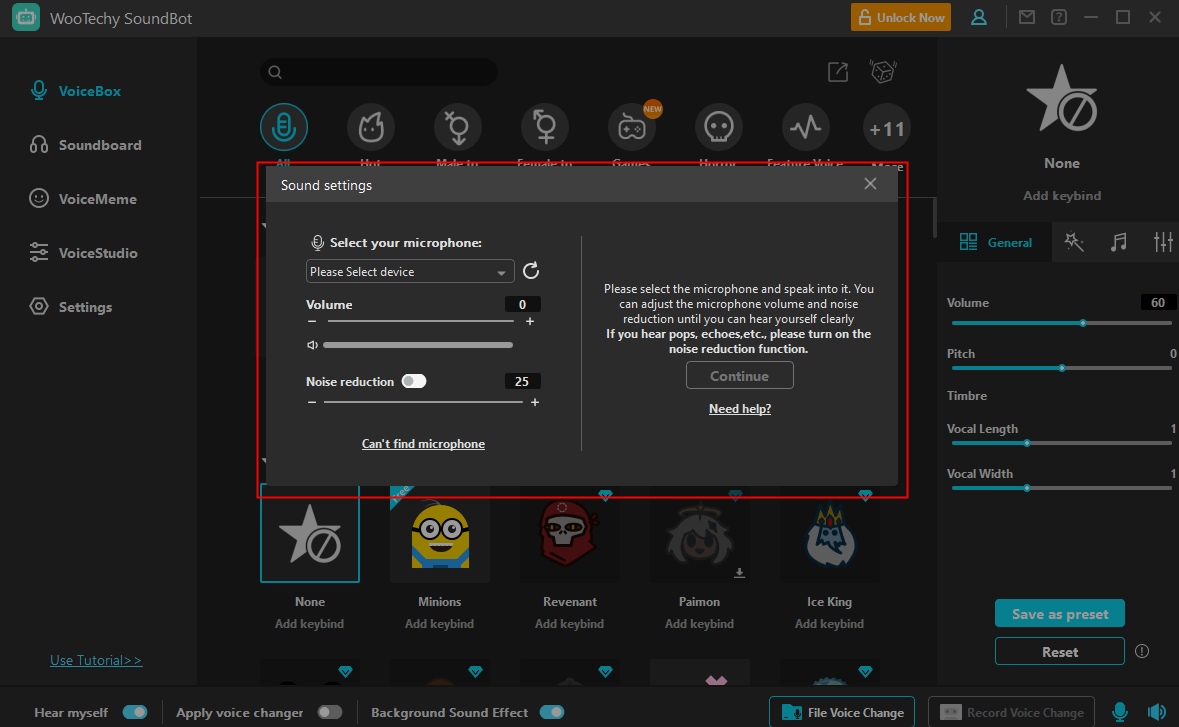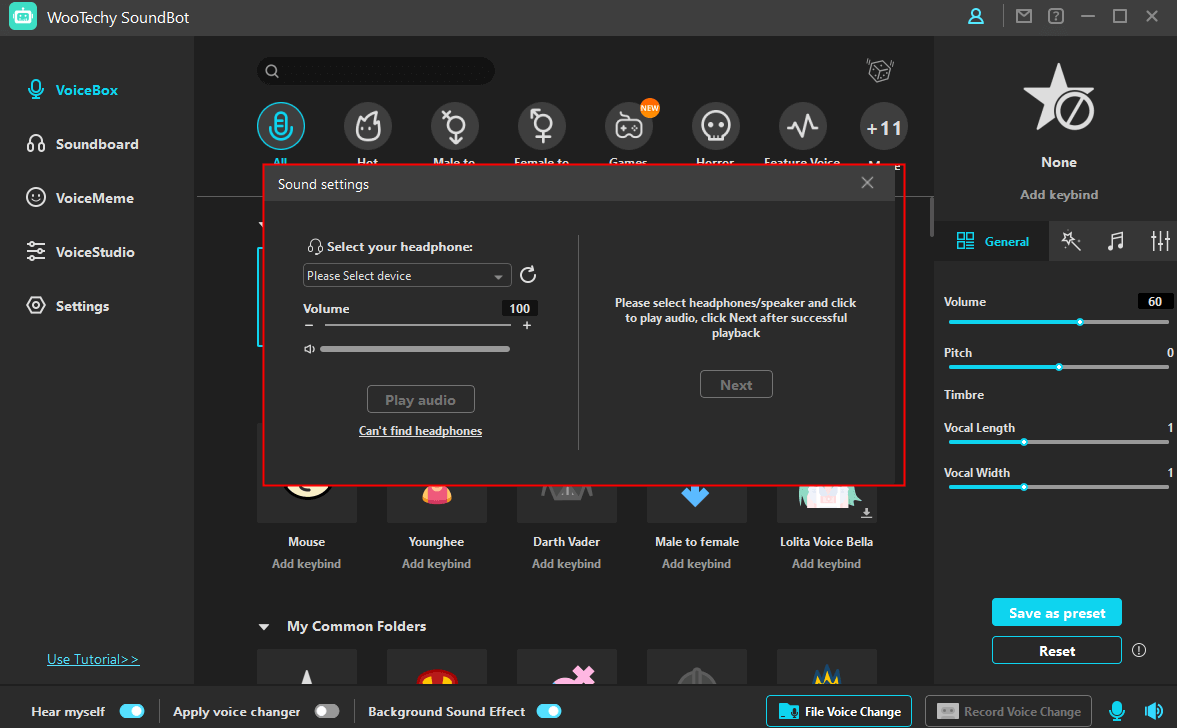 After you set the input and output properly, there will be a notification telling you the sound setup is complete.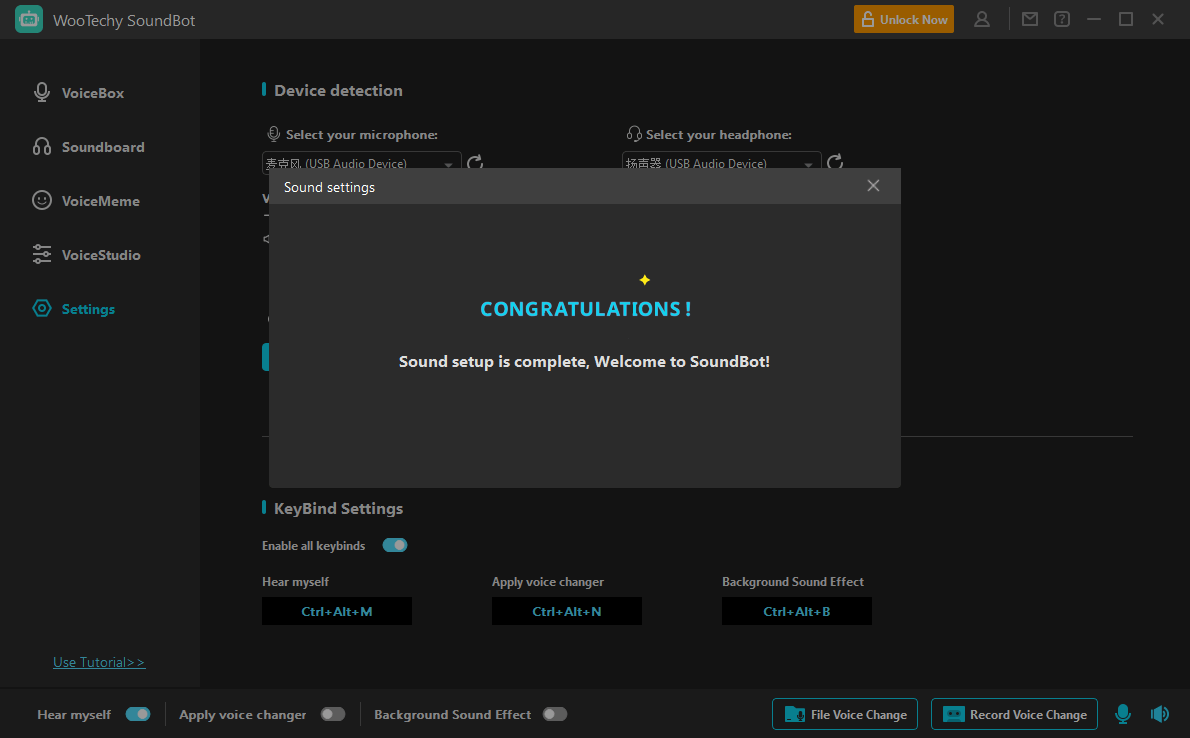 Step 3 SoundBot can be used on Omegle to have fun with voice changing. To use SoundBot on Omegle:
Open Omegle and go to the Voice Settings section.

Select the Microphone (Voice Changer Virtual Audio Device (WDM)) option in the Microphone section.
After that, you can change your voice on Omegle at any time.
2. The Omegle Voice Changer for Mobile -- Funcall
FunCall is the best choice if you're looking for an app that allows you to make calls to landlines and cell phones in other countries.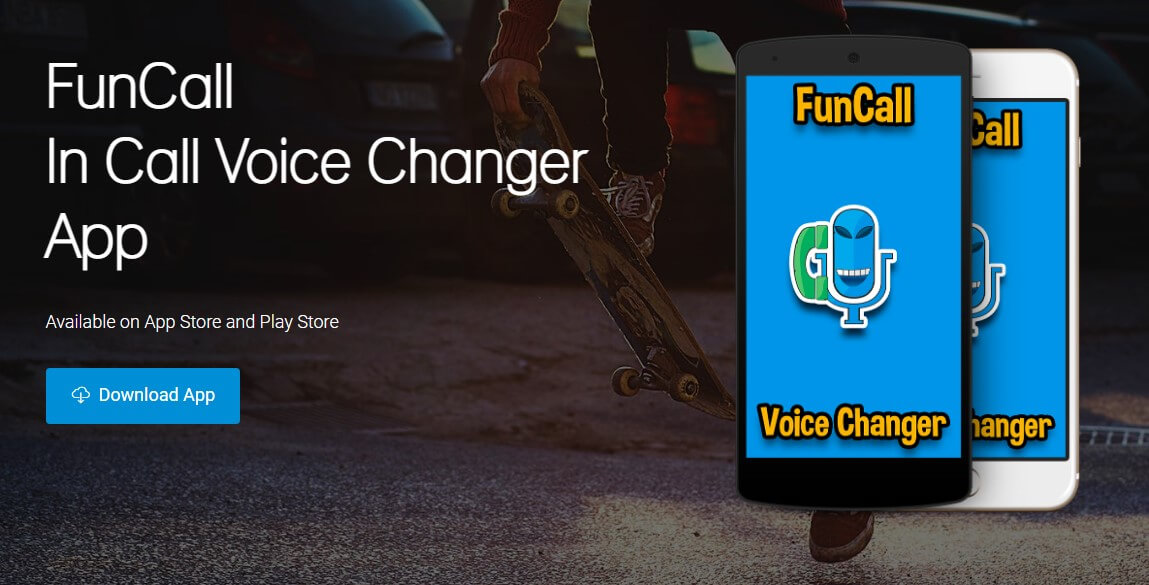 Key Features of The FunCall Voice Changer for Omegle Mobile:
You can change your voice during a phone call.

You can use bundles of background sounds and effects.

You can call your friends and family with FunCall, even if they're in another country, through your phone's Internet connection.

You can make cheap calls to over 150 countries to stay in touch with friends.

This cross-platform app offers real-time voice effects like Helium balloon, Woman, and Man.

Each Funcall call can be downloaded and listened to or shared on social media.
How to Use FunCall Voice Changer for Omegle Mobile?
Step 1 Download And Install FunCall Voice Changer
You will need to download FunCall and install it on your computer. This voice changer is very easy to install and use.
Step 2 Open The FunCall Voice Changer
Once you have installed the FunCall voice changer, you need to open it up.
Step 3 Select Your Voice
Click on the drop-down menu on FunCall to select the voice you think sounds the best.
Step 4 Start Talking!
Once you've chosen your voice, you can start talking to people on Omegle.
Put what you want to say in the text box and click "send."
People will be able to hear you because your voice will be changed to the one you chose.
3. The Omegle Voice Changer For Chrome Extension -- Clownfish Extension
The best way to change your voice on Omegle for Chrome or Chromebook is with the Clownfish extension. It is easy to set up, and you can choose from 14 different voices. The best part is that this extension will change your voice on every website that uses your voice.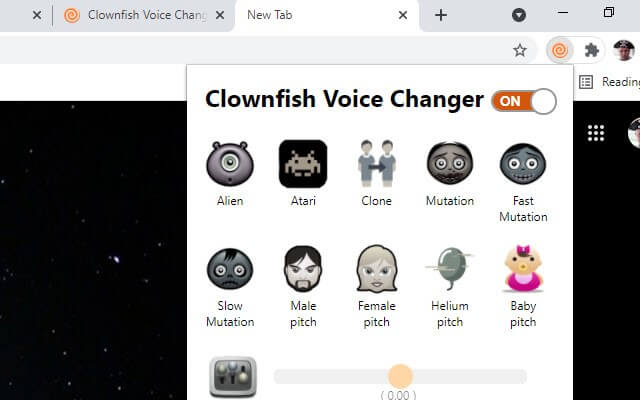 Key Features of Clownfish Extension for Omegle:
Most apps that change your voice use too much of your system's resources and drain your battery. But Clownfish isn't like that, and the voice changer won't get in your way at all!

Clownfish don't have a lot of voice filters. But the sound quality of the 14 currently using Omegle is good enough to get the job done.

You can change your voice to suit your tastes with VST technology.

Clownfish is free for everyone who uses Chrome or a Chromebook.
How to Use the Chrome Extension on Omegle?
Step 1 Search for the Clownfish extension on the Chrome Web Store and open it. Click on the Add to Chrome button. This will install the extension.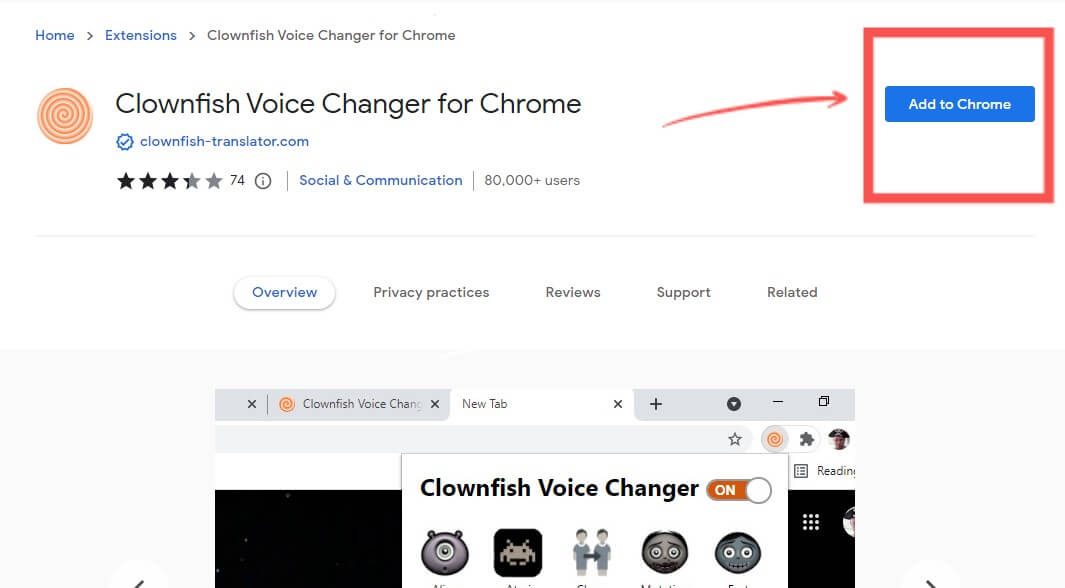 Step 2 Next, click on Bookmark Bar and click on the Clownfish voice changer extension. Set up Clownfish according to the instructions displayed in front.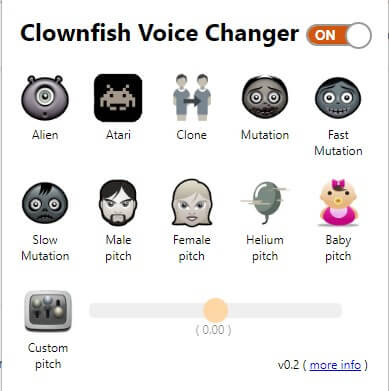 Step 3 Change your default input settings on Omegle to use the voice changer virtual device (WDM). Change your voice with effects and have fun talking to people from different parts of the world.
Conclusion
Using a voice changer on Omegle is a fun way to change your voice. You can sound like a different person by changing the pitch of your voice. Some people use voice changers for Omegle to have fun and change their sound.
We hope this article has helped you understand how to change your voice on Omegle using different Omegle voice-changing softwares. If you use Omegle on the computer, you are strongly suggested to use WooTechy SoundBot real-time voice changer. Make sure to give us feedback on how well these voice changers work for you in the comments section below.
If you find this article helpful, share it with your friends. We assure you that you'll have an amazing time using these different voice-changing softwares on Omegle!