iCloud activation lock is a very useful security feature. If you have set it up on your iPhone XR that has been stolen, the activation lock will prevent any other person from getting access to your iPhone. However, when you forget your Apple ID or password, or you just got a used locked iPhone, the activation lock could totally make your iPhone XR a piece of useless digital trash.
How to bypass iPhone XR? Is there any iPhone XR activation lock removal? Do you know iPhone XR iCloud unlock method? Fortunately, there are some effective tricks that allow you to bypass iPhone activation lock when you are locked out of your iPhone XR! Keep reading!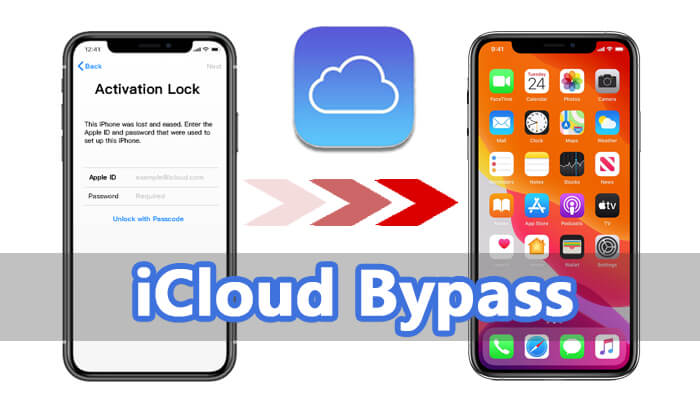 Part 1: What Is iPhone Activation Lock?
Before we get into the topic of how to bypass activation lock on iPhone XR, let's take some moment and have a better look at the lock itself.
The activation lock is the main security feature used in iOS. When you buy your iPhone and activate it, Apple ties your Apple ID to the iPhone's unique identifier, effectively preventing other Apple IDs from signing in and using the device. This means that your iPhone XR cannot be reset by anyone else unless they have your Apple ID and password combination.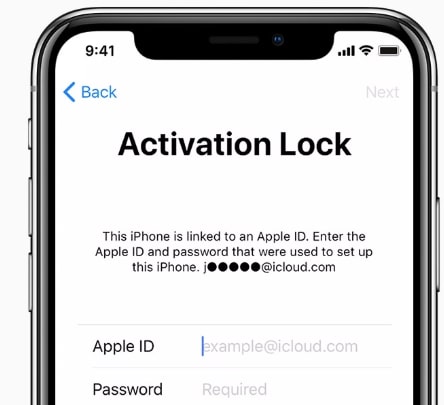 It is unlikely that you will notice activation lock on your iPhone XR until you install a major iOS upgrade or reset your device. You will be prompted to verify and activate your iPhone by signing in with your Apple ID.
Activation lock is linked to the Find My iPhone feature on your iPhone XR. This feature will help you locate your device in the case it goes missing. Once you enable Find My iPhone, the activation lock on your iPhone is activated. And that's why you should always turn off the Find My iPhone feature before you transfer the ownership of your iPhone XR to someone else.
The activation lock feature is turned on by default since iOS 8. So it's very likely that your iPhone XR has this feature turned on without you even knowing it until you get locked out of your phone.
Part 2: How to Bypass iPhone XR?
Way 1: Use Apple iForgot to Reset Password
If you have been locked out of your iPhone XR or have forgotten your Apple ID password, the most recommended solution is to use Apple's iForgot website and follow the step-to-step insturctions to look up your email address and reset your password. But usually, that would take a long time. You need to provide a lot of information to prove that you are actually… well, you.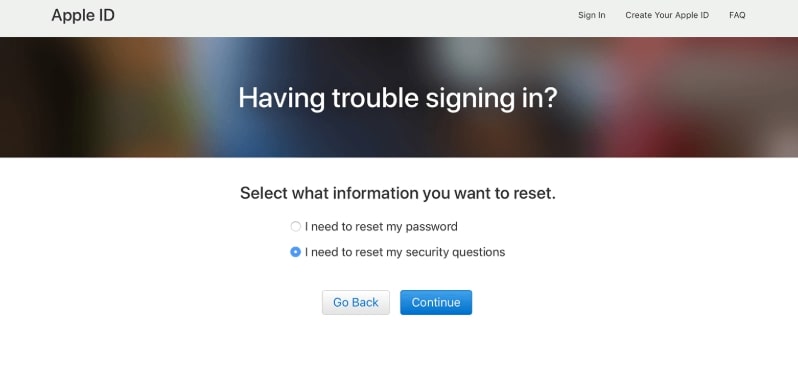 If you can indeed prove that you are the owner of this iPhone XR, or the owner of this Apple ID, then this official method is definitely most recommended. It's a little bit time consuming, but at least it's official, which means it's safe and reliable.
Way 2: Remotely Remove Device from Apple ID
Whether it's an used iPhone XR that you just bought from eBay, or it's a phone that you inherited from someone else, getting locked by someone else's Apple ID could be just frustrating.
If the original owner can still get hands on the device, then you could ask him or her to remove the activation lock on iPhone XR. Duh. But if the original owner is nowhere near you, well, you can still contact him or her to remotely remove the device from the Apple ID. Here is how to do that:
Step 1: First the original owner of the iPhone XR should log into iCloud on any device, go to "Find My", find the iPhone XR and click "Erase iPhone" to erase all data of the device.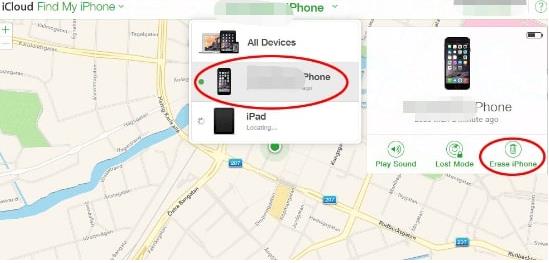 Step 2: Then original owner should go to Apple ID in Settings on any of his or her device, then tap the device that needs to be removed, select "Remove from Account".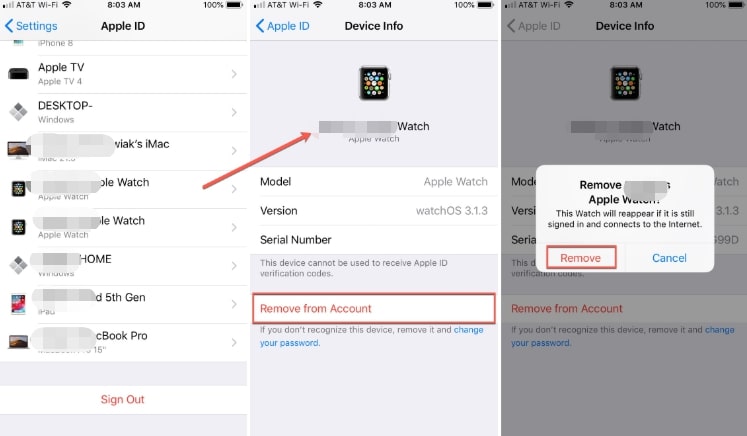 Way 3: Bypass iCloud Activation Lock
All those solutions above are official solutions. They are reliable, but complicated, and need tons of information from the original owner of the Apple ID. If you want to make things simple, another option here is to bypass the activation lock on the iPhone XR by yourself with an activation lock bypass tool.
WooTechy iSalvor is one decent activation lock removal tool that worth your attention. It is an excellent solution when looking to bypass iCloud activation lock if you do not know the Apple ID and password. iSalvor will help you bypass activation lock on a second-hand iPhone with activation lock on, or if you CANNOT remember the Apple ID and password required to unlock the iCloud activation lock.
WooTechy iSalvor - Best Tool to Bypass Activation Lock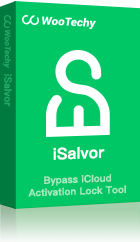 75,000,000+
Downloads
Bypass Apple Lock: Quickly remove iCloud activation lock, screen lock and SIM lock on iPhone/iPad without Apple ID or password

Unrestricted use of iPhone: Sign in new Apple ID after automatically jailbreaking locked iPhone/iPad, won't be erased or tracked by previous owner

Easy To Use: Simple steps, no expertise required, friendly to non-technical users

High Success Rate: With advanced iDevice unlocking technology, the success rate is the highest among similar products

Good Compatibility: Works with almost all iOS versions. Supports most iPhone, iPad, iPod Touch devices

After-Sales Guarantee: 30-day refund policy with instant refund if unsuccessful
How to Bypass Activation Lock by WooTechy iSalvor?
Step 1: Download and install WooTechy iSalvor on computer. Choose Bypass iCloud Activation Lock Screen option and click Start. Then connect your device to computer with USB cable.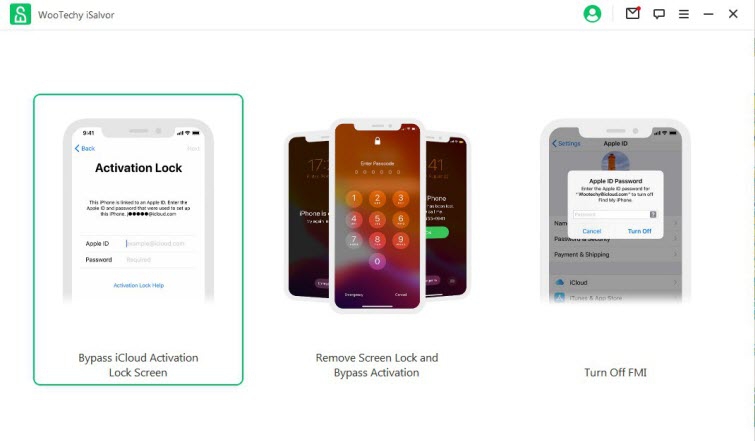 Step 2: If you are using Mac, the software will help jailbreak your device automatically. If you are using Windows, refer to the jailbreak tutorial and follow the instructions.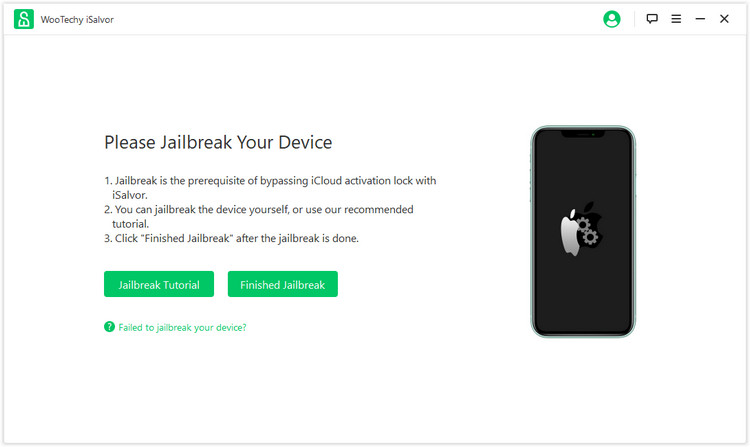 Step 3: Confirm device information and click Start Bypass to bypass activation lock.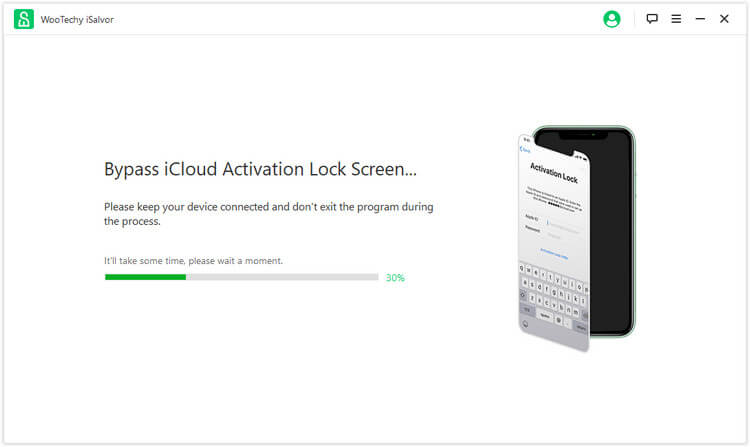 Step 4: Once the process is completed, click Done. Now the activation lock has been bypassed successfully and you can link a new Apple ID to your device!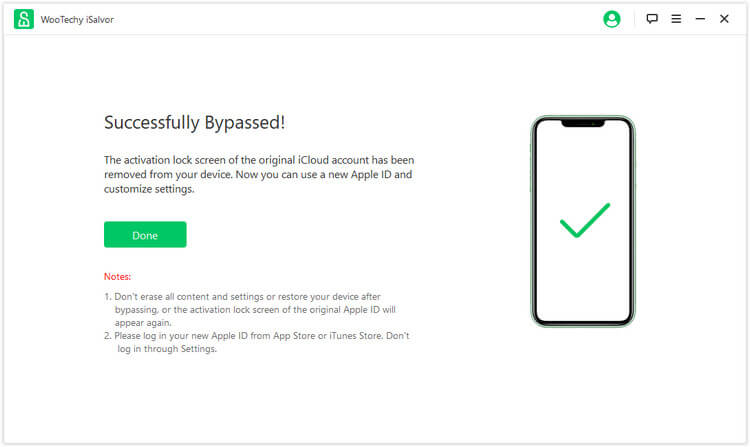 [Video Tutorial] How to Bypass Activation Lock?
Note
Using WooTechy iSalvor to bypass the activation lock screen will jailbreak your iPhone. But if you flash or upgrade your device, the activation lock screen will appear again after reboot. Try avoid rebooting your device. If it does re-appear, just use iSalvor to bypass the activation screen lock again and you'll be good.
Watch out for scammers: You need to look out for scams that claim to be able to bypass activation lock on iPhone XR. Especially when they don't have an offical website, or require you to finish payment upfront.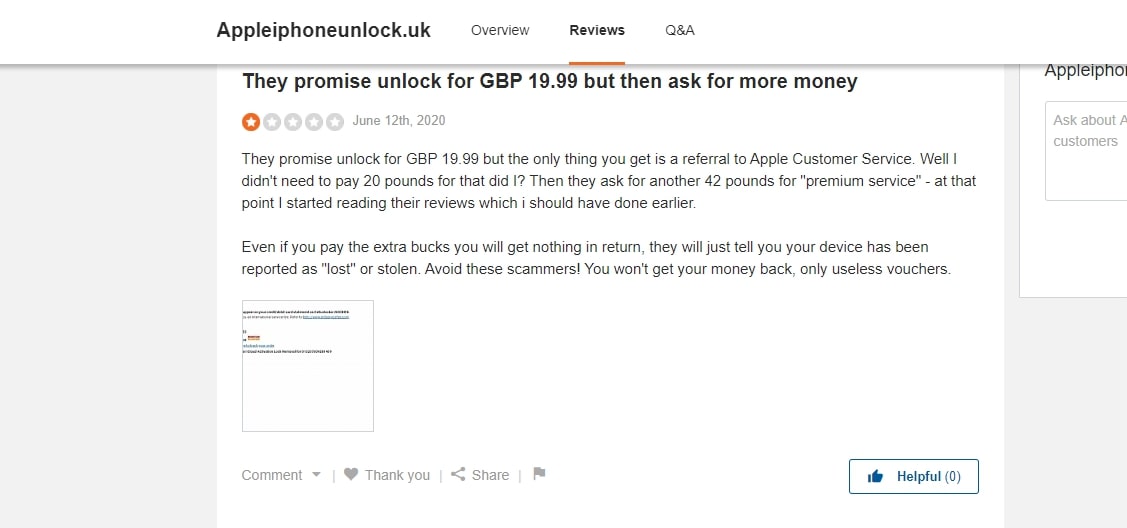 Conclusion
Because the demand for bypassing actuvation lock is massive, there are many scams or malware on the internet that claim to be able to remove activation lock on your iPhone XR. If you decide to bypass activation lock on your own with software, then make sure you choose a solid program. WooTechy iSalvor is a trustworthy and legitimate method you can use to remove the activation lock from your iPhone. You can try it for free and see if your device is supported, and we are always here to help in case you have any problems while using the software.