Exodus Super Unlock is probably one of the most well-known unlocking applications for iOS devices. This app promises to bypass the activation lock screen which is one of the most frustrating and common issues when you get a second-hand iPhone. Therefore, if you need to unlock your device, you might have been recommended this specific tool.
In this article, you will read an in-depth review of Exodus Super Unlock and learn everything you need to know about it. In addition to this, you can also find out the best alternative to this tool. Then, you can make up your mind if this is the right application for your needs. Keep reading.
Full Review of Exodus Super Unlock
What Is Exodus Super Unlock
Exodus Super Unlock is a piece of software that you can install on your computer to bypass the activation lock on your iPhone. With a tool like this, you no longer have to worry about the restrictions that Apple is using on their devices. For example, if you get a second-hand iPhone, then you might be asked to type the Apple ID and password during the set-up, which you don't have. With this app though, you can unlock your iOS device even when you don't know the Apple ID.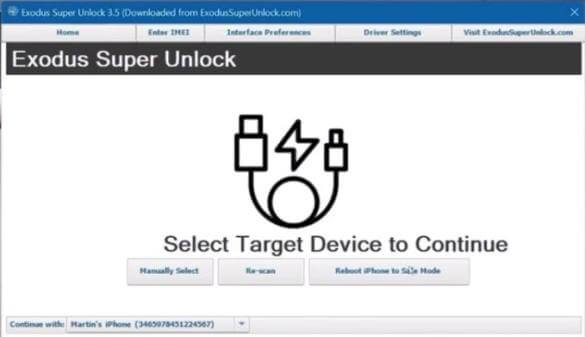 Does Exodus Super Unlock Really Work
It depends. Even though Exodus Super Unlock is a very popular app for bypassing the activation lock, there is a heated debate about its effectiveness. In fact, multiple users have reported that the tool has failed to unlock their devices, even though they followed all the required steps. Therefore, we must admit that there are some serious concerns about the app's reliability.
Where & How to Download Exodus Super Unlock
There is no standard answer. If you are ready to download Exodus Super Unlock, you will find it difficult to spot a secure download link. This happens because there is not an official website, where you can get the installer. Instead, you will find multiple websites that will lead you to questionable download links. That's why it is not a very reliable tool.
Why or Why Not Choose Exodus Super Unlock
As every tool developed to solve your everyday issues, Exodus Super Unlock has both its benefits and its drawbacks. Below, you will discover the reasons why and why not you need to get it.
Pros
It can unlock the iCloud activation lock on your device.

It is compatible with various iPhones and iOS versions.
Cons
Many users have reported that it is ineffective and might not work.

The download links are suspicious and might have viruses attached to them.

There is no official service so you can not get any help and safeguard your rights.
The Best Alternative to Exodus Super Unlock - WooTechy iSalvor
If you are worrying about the low success rate and suspicious source, then there is a trustworthy alternative to Exodus Super Unlock, WooTechy iSalvor, a computer application that is specifically designed to unlock the activation lock on your device, as well as various other locks.
WooTechy iSalvor stands out because it has a super high success rate that makes it a very effective and reliable tool. Besides, it has a very modern and clean interface that guides users to complete the process in a few steps. And you don't need to worry about anything as it has a professional customer team that is always available for your questions. If you fail to unlock the device using this tool, you can also apply for a refund in 30 days after purchase.
Below, you will find detailed steps on how to use WooTechy iSalvor to bypass the iCloud activation lock on your iOS device.
Step 1.Download WooTechy iSalvor from the official website. Once you have installed the app, launch it to begin the process. On the main screen, click on the Bypass iCloud Activation Lock Screen option.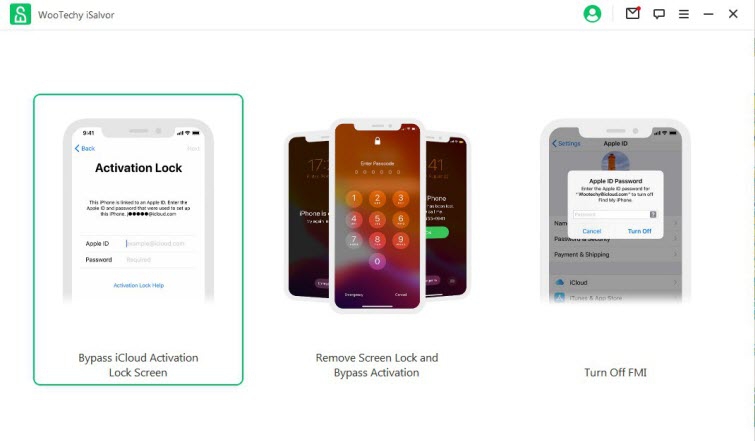 Step 2. Connect your iPhone to your computer with a USB cable.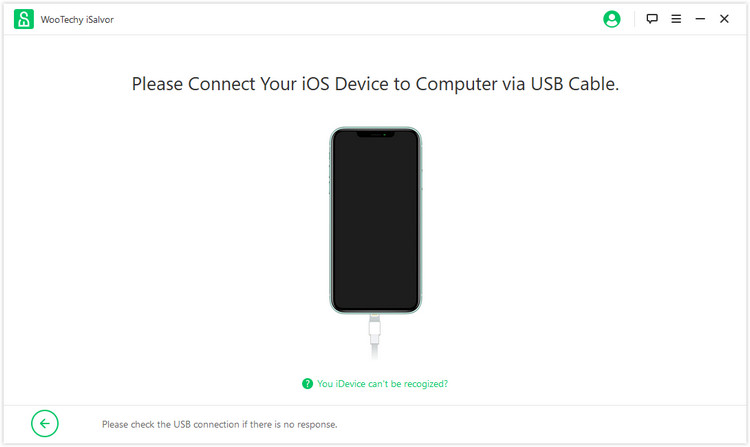 Step 3. Then, depending on your computer's operating system, jailbreak your iPhone. For macOS, the app will find and download the right jailbreak for your iPhone. Just follow the prompt to do it. For Windows, on this operating system, you must read the jailbreak tutorial that the app has prepared for you.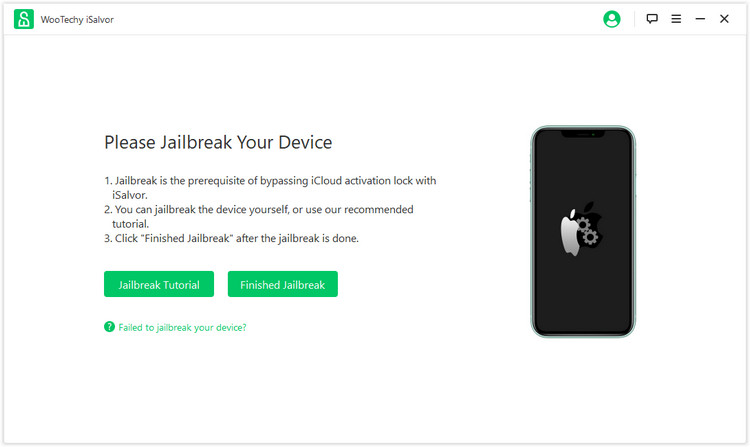 Step 4. Then, you will see a screen with your device's information. Confirm they are correct and click Start Bypass.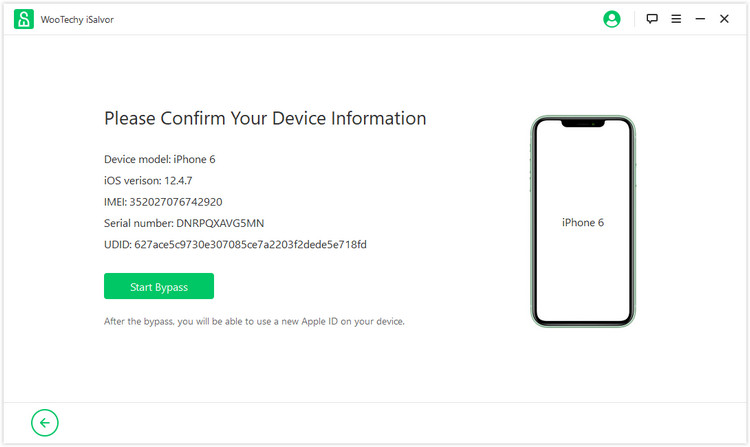 WooTechy iSalvor will complete the bypassing in a few minutes. Please wait patiently.
Conclusion
Even though Exodus Super Unlock is a not-bad app for bypassing the iCloud activation lock, it might be an outdated option. The best alternative for this tool is undoubtedly WooTechy iSalvor, which is more effective and reliable. So why not download and give it a try?