One of the prevalent issues faced by iOS users is struggling with an activation lock for iCloud. It's overwhelming because it's pointless most of the time. You can try an iCloud activation lock recovery app to get rid of it if your iPhone is locked with iCloud activation and you can't extract the password.
So in this article, we will introduce some of the best Find My iPhone removal tools to help you remove Find My iPhone and the iCloud account on your device without password.
Part 1: Find My iPhone Removal Tools Compared
There are several lock removal tools for iCloud activation and the Find My iPhone account removal, but the following three are generally considered the most effective and safe choices.
1

WooTechy iSalvor (iOS 15 Supported)

WooTechy iSalvor is an application that can help you remove the iCloud account and turn off Find My iPhone without the original iCloud password. It can also bypass activation lock if you're already locked out of your Apple devices. Because of the great compatibility and ease of use, WooTechy iSalvor is considered the latest and newest approach to remove Find My iPhone or bypass activation lock.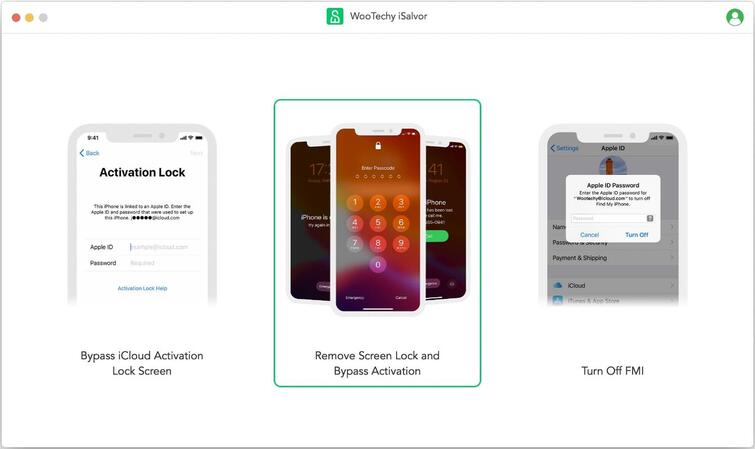 The application features 3 Find My iPhone removing modes. You can bypass the activation lock screen with the first mode. If your device is locked, disabled, or in lost mode, the second mode can help you remove the Find My iPhone account without any password. The third mode can be used to remove the iCloud account logged in on your device.
Top Features of WooTechy iSalvor
Remove device from Find My iPhone without password

Remove the previous Apple ID without Apple ID or password.

Support most iOS devices, including iOS 15.

Use another Apple ID to access to your device after bypass.

Easy to use for non-tech users.

Prevent tracking or remote erasing from the previous owner.
With all the Find My iPhone removal or bypassing functions, iSalvor is nothing less than the best Find My iPhone removal and bypassing tools on the market now.
Pros
Various Find My iPhone removal functions to deal with all Find My iPhone issues.

Easy to use, no technical skills required.

Free trial, money back guarantee and risk-free.
Cons
For some certain devices, the Find My iPhone will reappear upon reset. See details.
2

iMyFone LockWiper

LockWiper is a preferred replacement to WooTechy iSalvor. It is a reliable iPhone unlocking service that you can use to remove the screen lock on your device, as well as the Apple ID on your phone or tablet. However, although the software has the iCloud removal function, it's not as perfect as WooTechy as you cannot reboot your device and still have the Find My iPhone removed.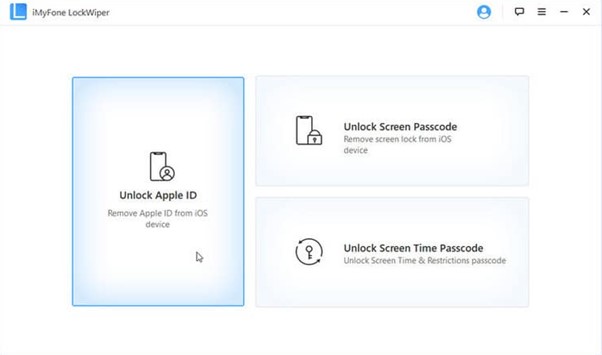 Pros
Removes iCloud account without password.

Safe and risk-free.

Remove screen lock with ease.
Cons
Not professional in iCloud Find My iPhone removal.
3

iRemove Tools

It offers a quick workaround for accessing passwords disabled Apple devices and trying to bypass the iPhone or iPad locked Activation Lock screen on iCloud with only one key! IRemove Apple ID is ready to disable the iCloud lock screen for iPhone and IPad activation. The iRemove tools are applications programmed to bypass the Apple ID account on all Apple devices that are enabled. This Apple ID removal tool operates on all iPhones, iPads and iPod touch computers (both GSM and Wi-Fi models). At the moment, it supports all iterations of iOS up to iOS 11.3.1. A significant bit of knowledge that you may note is that iRemove does not help iOS 11.4 or higher.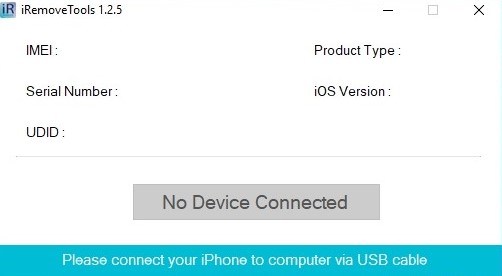 Pros
Work fast for certain devices.

Simple user interface and ease of use.
Cons
Low success rate and poor compatibility
Part 2: Other Ways to Remove Find My iPhone
Besides the professional Find My iPhone tools introduced above, there are also other approaches for you to remove Find My iPhone without a third-part application. But those approaches are usually restricted in some ways, or not as safe as the Find My iPhone removal tools.
1

Remove Device From Find My iPhone in iCloud

Assuming you have purchased a used device and it has a Find My iPhone account logged in, if you can get in touch with the original owner, you can ask him or her for help and remove the device from the Find My iPhone account. Here is what the original owner should do in order to free your device from the original Find My iPhone account.

Step 1: Go to iCloud.com. Under Locate My iPhone, press All Devices, then pick the device you wish to remove.

Step 2: Click "Erase" to erase all data on the device.

Step 3: After the device is erased, you can then click the "Remove from Account" button to remove the device from the Find My iPhone account immediately.

2

Online Find My iPhone Activation Lock Removal Services

If you want to remove the Find My iPhone activation lock on your device but don't want to use a professional application like iSalvor, then you can probably consider one of the online activation lock removal services. Many online services would require your IMEI number and an upfront payment to remove the activation lock on your Apple device. But watch out for scams, because this approach has some risks as they may not work at all and still take your money.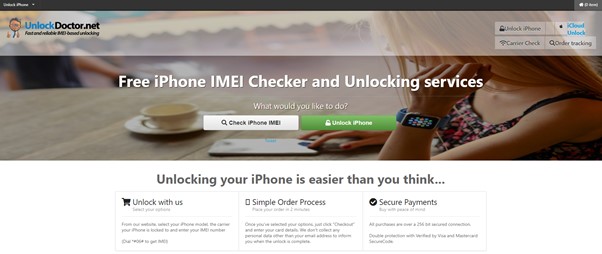 Part 3: Tips And FAQs - Before You Remove Find My iPhone
Q

Is my device supported for removing?
If you are considering using WooTechy iSalvor to remove the Find My iPhone account, then chances are your device is well supported by the software because it supports most Apple devices on the market. For detailed compatibility information, you can check out the product page or directly download it for free and try it out.
Q

Is there a free way to remove find my iPhone?
If you don't have the original password of the Find My iPhone account, then there is hardly any way to remove Find My iPhone free. There used to be loopholes that you can take advantage of but now most of them are fixed and no longer available.
Q

Is jailbreak required to remove Find My iPhone?
The Find My iPhone process performed by WooTechy iSalvor includes the jailbreaking process. You don't need to download an additional jailbreaking tool as there are detailed guide in the application to guide you through the process.
Q

Will removing Find My iPhone do any harm to my device?
As long as you stick to the on-screen instruction, removing Find My iPhone or bypassing activation lock will not harm your device. Just make sure not to disconnect the device from the computer in the process.
Conclusion
Activation Lock is there to defend you against thieves and unauthorized usages. But sometimes the Find my iPhone could bring inconveniences when there is an iCloud account logged in and the account is not yours. Among all Find My iPhone removal tools, WooTechy iSalvor is clearly one of the most recommendable choices. It's safe, effective and compatible with the newest iOS 15. Download it for free and remove the account on your device to log in with a new one!