There are multiple bypass tools that help you in bypassing the activation lock on your iOS device without the need for an Apple ID and password. iCloud Key Unlock is one of the popular bypass tools you may rely upon to solve this problem. But beware! As iCloud Key Unlock may not be a perfect option for you.
In this article, we are going to discuss all ins and outs of iCloud Key Unlock to bypass the activation lock on the iOS device and its best alternative out there.
Part 1: iCloud Key Unlock: What is It?
Activation Lock is a handy iOS feature that helps to prevent iPhone/iPad theft than any other security feature. Once locked, it's not possible to use the iPhone/iPad without an authorized Apple ID and passcode. The device can't be reset or erased to use it again. However, this can be trouble if you somehow find yourself legitimately with an Activation Locked device. The very common reason this occurs is you've purchased a second-hand iDevice that came locked and the previous owner failed to unlock the device for you.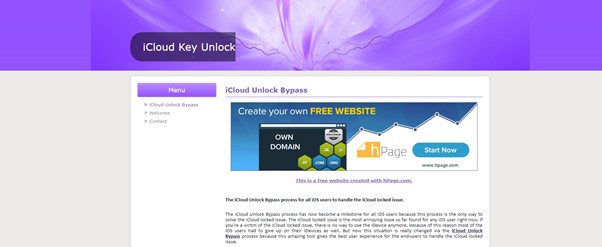 To bypass activation lock without Apple ID or passcode, iCloud key Unlock can help.
However, Although on the internet, you may find it as one of the most recommended tools, this tool, or the tools that bare"iCloud Key Unlock" name may harm your device in many ways, and therefore, it is not safe to try using it. Have a look at some of the reasons why you should use this tool.
The reasons for not choosing iCloud key Unlock are as follows:
No Official Website: iCloud Key unlock has no official website from where you can download the tool. There are multiple websites with the title iCloud Key Unlock, including some scam sites.

Not Safe: Downloading anything from an unauthorized source may introduce multiple viruses or malware into your device that can hamper its functioning. Therefore, it's not safe to use this tool to bypass the activation lock.

Scams: In this digital tech era, online scams and frauds are growing at a fast rate. Therefore, it is always recommended to download anything from the authorized source only so that you are free from the fear of scams and fraud.
Part 2: An Alternative to iCloud Key Unlock
As you have read above that iCloud key unlock is not a reliable tool to solve the activation lock problem. But there's no need to fret as here we have another tool that will work amazingly and will surely prove to be the perfect iCloud Unlock alternative. With an increasing number of online scams and viruses, it is a must to have a tool that protects your device and data within. iSalvor fits perfectly in this option.
Top Features of WooTechy iSalvor
Remove device from Find My iPhone without password

Remove the previous Apple ID without Apple ID or password.

Support most iOS devices and iOS versions.

Use another Apple ID to access to your device after bypass.

Easy to use for non-tech users.

Prevent tracking or remote erasing from the previous owner.
iSalvor is an iCloud activation lock bypass tool that allows you to bypass iCloud activation lock on iPhone, iPad, and iPod Touch seamlessly without any hassle. For using this tool, you need not to enter your Apple ID or password and it offers one of the easiest and quickest ways to enter your locked Apple device. One thing that is like the cherry on the cake is that this tool is absolutely free to download and you can download this tool from its official website without worrying about scams or viruses.
Now, let's move forward and go through a step by step guide that will assist you in knowing the process of using iSalvor to bypass the activation lock.
Part 3: Full Guide - How to Bypass Activation Llock with iSalvor?
Getting your work done with iSalvor is very easy and quick. You can sit back and relax because iSalvor will perform all the bypass activation lock work perfectly in just a couple of minutes. Here is a step by step guide on how to bypass activation lock with iSalvor without any hassles.
Step 1: Download and install the iSalvor tool on your PC or Mac. Open the tool and click on the "Start" button.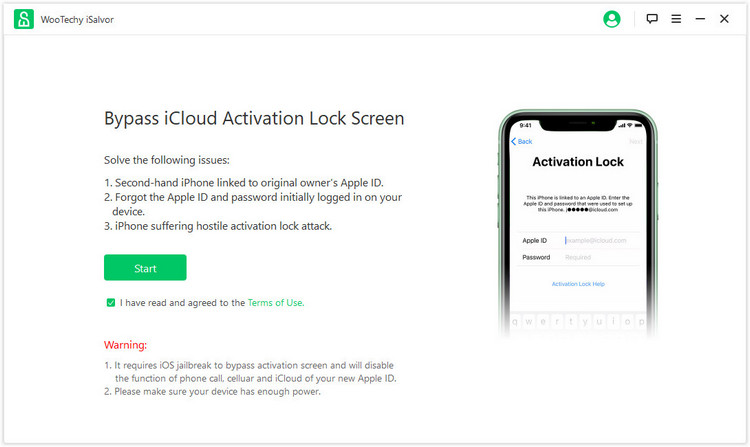 Step 2: Connect your iDevice to your computer. Make sure to use an original Apple cable to connect the device with Mac or PC.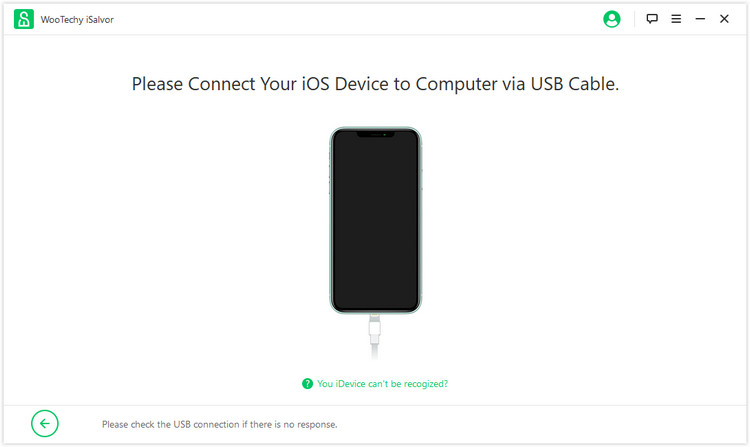 Step 3: Now, you need to jailbreak your device as a jailbreak is required before bypassing the iCloud activation lock on your iDevice. It is essential to make sure that your device is jailbroken before the bypass process. To jailbreak your device, follow the instructions as given on the screen.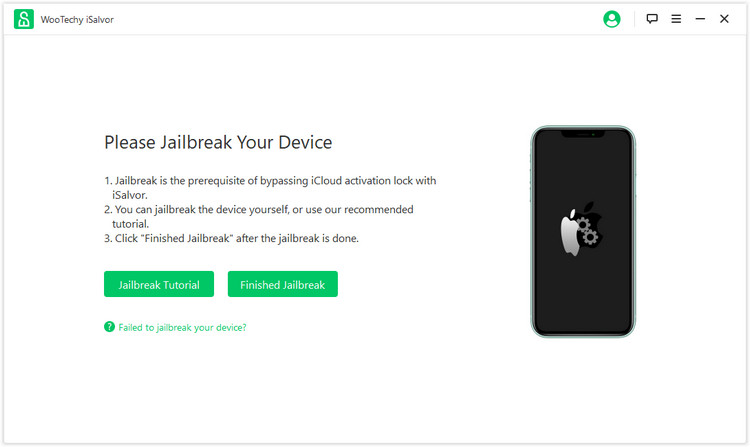 Step 4: In the next window here, you can see all the information about your iDevice. Before starting the bypass process, check the model of your device, iOS version, serial number, IMEI, and UDID. After confirmation, click on the "Start Bypass" button.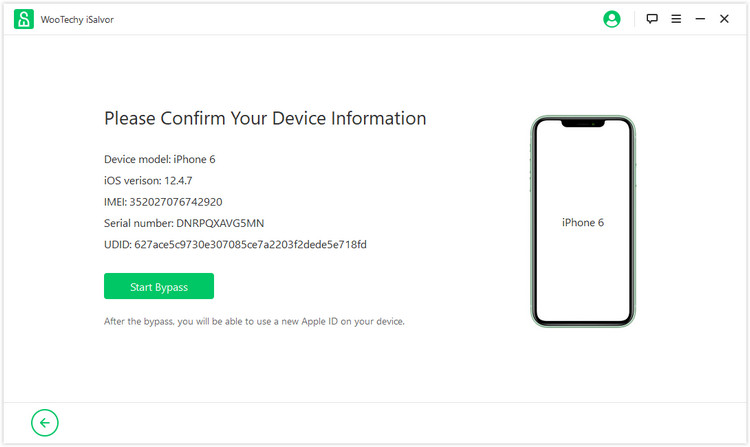 Step 5: After unlocking, you will see a window with the message "Successfully Bypassed. "That's it! You are all done with using iSalvor to bypass the activation lock without even entering your Apple ID and password.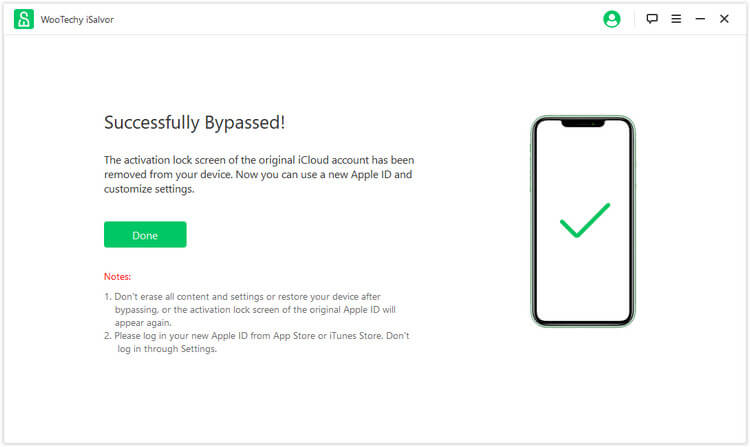 Part 4: About Activation Lock Bypassing: FAQs
Q1

Is it legal to bypass activation lock?

Yes, it is absolutely legal to bypass the activation lock as long as it is your own device. If you are trying to bypass the activation lock on someone else's device then undoubtedly it is an illegal activity. So, you should not try to bypass the activation lock on the
Q2

Does iSalvor do any harm on my device?




iSalvor is a hassle-free and powerful tool to bypass iCloud activation lock on any of the iOS devices. It is truly a reliable tool that does not cause any harm to your device that you may unfortunately face with iCloud key unlock. But one thing to note that, you must follow all the instructions given by iSalvor properly in order to prevent any sort of harm to be caused to your device.
Q3

Is jailbreak required?

Yes, using the iSalvor tool on Mac or windows will require to jailbreak your device. One of the best things about iSalvor is that on Mac the tool itself will jailbreak the device for you. On the other hand, in the case of Windows, you yourself will need to jailbreak according to the tutorial given therein.
Q4

Is my device supported?

To check out whether your device is supported for using this tool or not, have a look at the list of Supported devices below:
iPhone: iPhone X, iPhone 8 Plus, iPhone 8, iPhone 7 Plus, iPhone 7, iPhone SE, iPhone 6s Plus, iPhone 6s, iPhone 6 Plus, iPhone 6, iPhone 5s

iPad: 5th Generation iPad (2017), 6th Generation iPad (2018), 7th Generation iPad (2019), iPad mini 2 (2013), iPad mini 3 (2014), iPad mini 4 (2015), iPad Air and iPad Air Pro

iPod: iPod Touch 6, iPod Touch 7
To know more details, you can directly download iSalvor for free with the links below and test whether your device is supported or not.
Conclusion
For solving the activation lock problem on your Apple device, WooTechy iSalvor will surely prove to be a perfect iCloud key unlock alternative that will solve all your problems easily. The most amazing thing about this tool that makes it much better than iCloud key unlock is that it does not cause any harm to your device as it is a reliable tool with an official website to download the link. So, if you are having a thought of using iCloud key unlock for solving the activation lock problem, then it will be good for you to switch to iSalvor now, to have a seamless unlocking experience.