Apple introduced the activation lock way back with the release of iOS 7, approximately seven years ago. The intent behind this feature is to reduce thefts. When someone steals an iPhone or iPad, the thief, in theory, cannot use it because the activation lock will kick in and prevent the thief from wiping it out and using it. While this sounds great in theory, there are some practical reasons why someone would want to know how to bypass the Find My iPhone activation lock for iPad.
How Can You Find the iPad Activation Lock?
It's relatively easy to spot an iPad that has the activation lock enabled. When you go to set up your device, either by erasing all the data, disabling Find My iPhone, or activating the device with a different Apple ID, you'll see a screen pop up that says "Activation Lock". This screen will prompt for the user's iCloud credentials (a username and password). In theory, only by entering the right credentials should you be able to bypass this screen.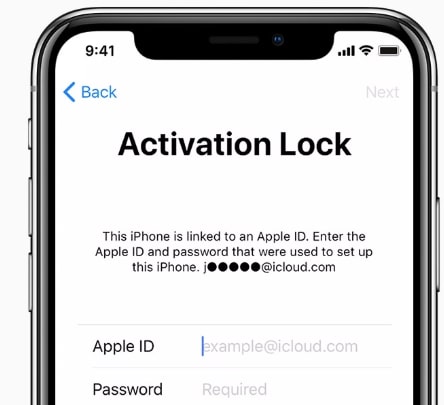 There are legitimate reasons you might want to bypass the Find My iPhone activation lock on the iPad. For example, you may have purchased an iPad used on eBay, and the activation lock might be active when you receive the device. If the previous owner is unreachable or unwilling to unlock it, you'll need to do it yourself to use your iPad. Fortunately, there are ways to bypass the activation lock!
How to Bypass Find My iPhone Activation Lock on iPad
Unless you can contact the previous owner and they are willing to remove the activation lock for you, you'll invariably have to download some software to bypass this lock.
There are a few methods around that will do this. However, the fastest and easiest way (as we will see) is to use WooTechy iSalvor. Some of the other methods include asking the previous owner for credentials or using a paid unlock service. Here are the 3 most common ways to bypass this pesky activation lock!
1

WooTechy iSalvor
The fastest and easiest way for how to bypass Find My iPhone for iPad activation lock is to use an incredibly powerful software package called WooTechy iSalvor. This innovative program will quickly bypass the activation lock and let you use your device. It is very easy to use. Just by clicking a few buttons, activation lock screen will be bypassed completely. Now, it's available for both Mac OS and Windows, so everyone can use this tool.
Powerful Features of iSalvor Bypass:
Bypass Find My iPhone for iPad activation lock without entering Apple ID password.

Works with most iPads and iPhones with iOS versions from iOS 12.0 to the latest iOS 14.8.

Prevent being tracked, blocked or erased by the previous Apple ID after bypass.

After bypassing, you can sign in a different Apple ID to dowload applications.

Free trial version enables you to make sure whether your device is supported or not.
Watch the video in 1:38 to learn how to bypass Find My iPhone Activation Lock on iPad/iPhone with WooTechy iSalvor first.
The steps to bypass the iCloud activation lock are also incredibly simple.
Step 1: Download, install, and run WooTechy iSalvor on your computer. With WooTechy iSalvor running, read, agree to the terms, and click the "Start" button.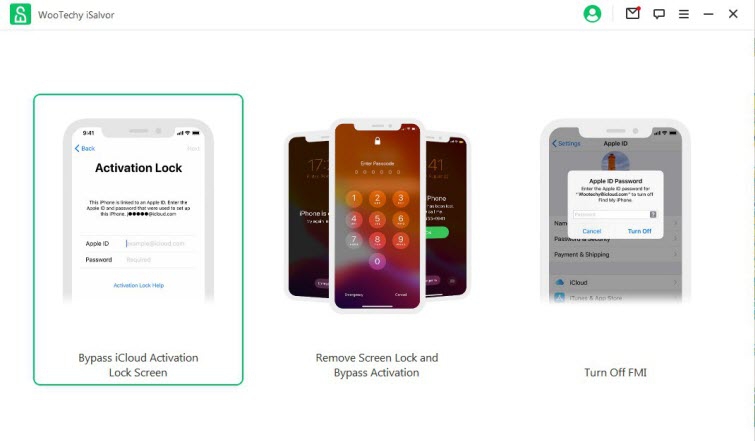 Step 2: When prompted, connect your iOS device to your Mac or PC.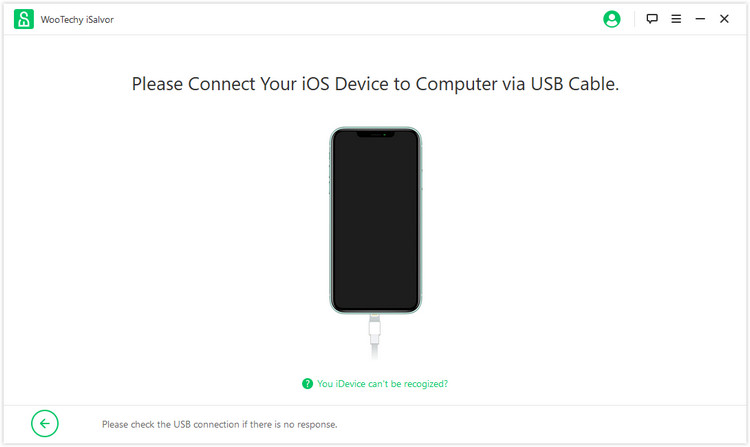 Step 3: If you're on a PC, you need to see instructions to jailbreak your device. Follow those instructions. Then tap "Finished Jailbreak" when jailbreak proccess completes. If you're on a Mac, the package will download automatically for you. All you need to do is click on the "Start Jailbreak" button to jailbreak your device.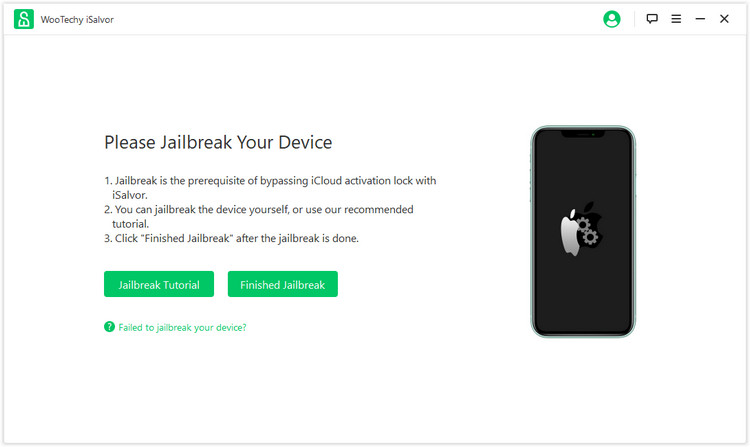 Step 4: Once the jailbreak finishes, you'll see a screen to confirm your device information. Click on the "Start Bypass" button to start the process of bypassing your device.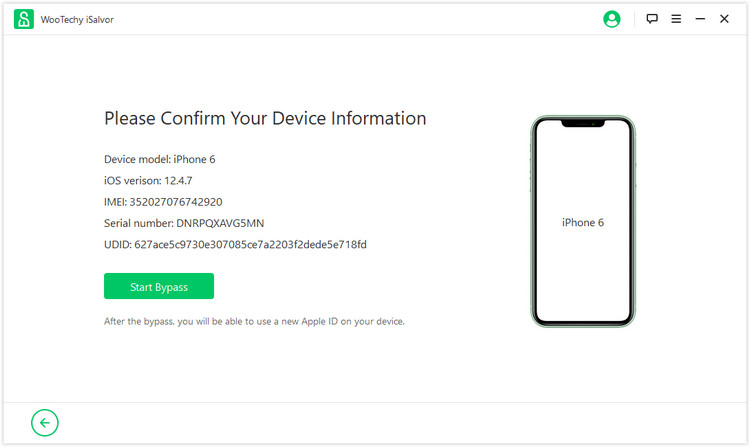 Step 5: After a few seconds, you should see a bypass successful screen. The activation lock on your iPad will be bypassed. You can log in with a new Apple ID to use your iPad.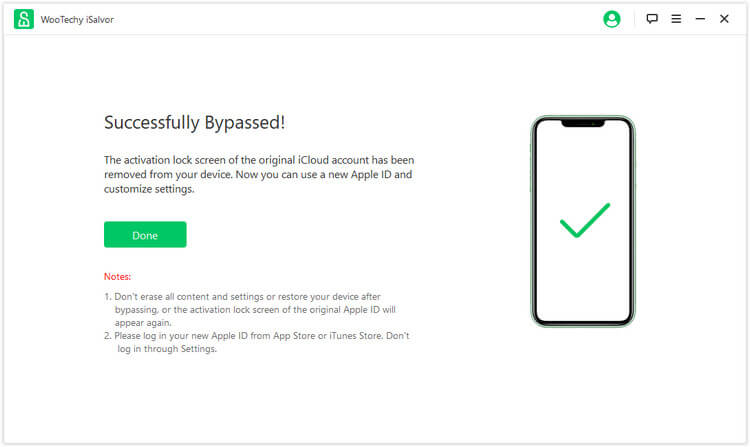 That's it! Once you see the final screen, verify that you can get into your device. If you can, this method did successfully bypass Find My iPhone activation lock on the iPad.
To make sure your device is supported, download the free trial version to check out.
---
2

iCloud Activation Bypass Tool
Another option that you might want to consider is the "iCloud Activation Bypass Tool" (yes, this is the product's name). This tool works on Windows platforms only, not Mac OS. With the iCloud Activation Bypass Tool, you can hook up your iPhone or iPad to your computer and bypass either the activation lock or the passcode lock. It's worth noting that there isn't an official download for this tool - it seems like someone created it, and now a few different websites host it. Make sure you scan for viruses if you attempt to download this software as these download sites can be less than reputable.
To use this tool, you'll need to perform steps below:
Step 1: Download, install, and run the iCloud Activation Bypass Tool on your computer.
Step 2: Connect your iPad to computer by a USB cable.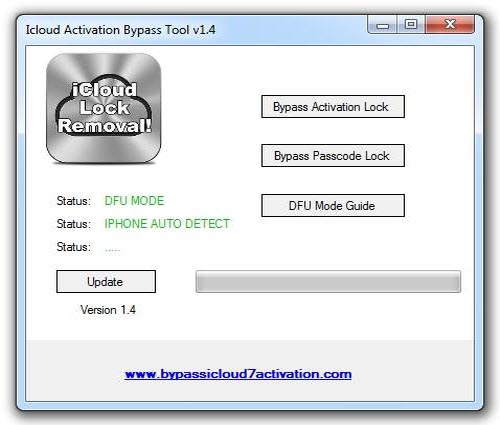 Step 3: When your device is connected to computer, the software will scan the IMEI number automatically.
Step 4: Select "Bypass Activation Lock". The tool will start to bypass activation lock by terminating all linked accounts of your device.
Step 5: When the bypassing process finished, you can disconnect your iPad and reboot your device.
Step 6: After that, the activation lock on your iPad will be removed.
Supposedly, this tool works, although there haven't been a lot of reports of success online. It's something you may wish to consider trying, but it is by no means a guarantee of success. Plus, the potential to get viruses is a little disconcerting since this isn't an official program with a proper company supporting it.
---
3

Activation Lock Removal Paid Service
If you search for the phrase "iCloud Activation Lock", you'll invariably encounter a few different websites that will unlock your device for a small fee. The problem with these sites is that you have to pay the fee upfront before they attempt to unlock your device. What often happens is that they charge the amount (say, $25) upfront.
Then, they come back and say that your device is unique and requires additional work, which, in turn, means that it will cost more money. If you pay, eventually, they come back and say that the unlock was too challenging. They provide a "voucher" to unlock another device, except that iPhone or iPad will mysteriously run into the same problems.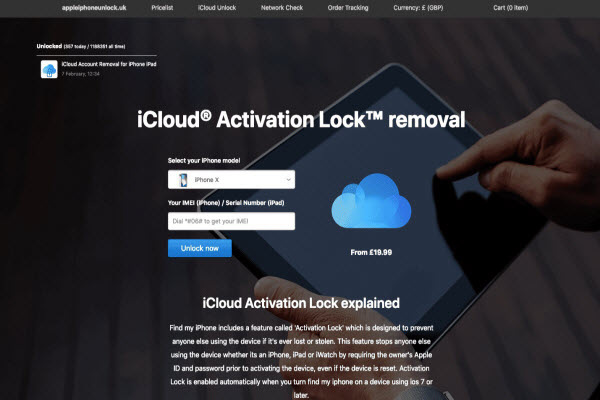 If you do happen to find a reputable company that knows how to bypass the Find My iPhone activation lock on the iPad, you'll need to provide them your IMEI. To find your device's IMEI, go to Settings > General > About. Scroll down until you see your device's IMEI. That is what you would want to give to the unlocking site.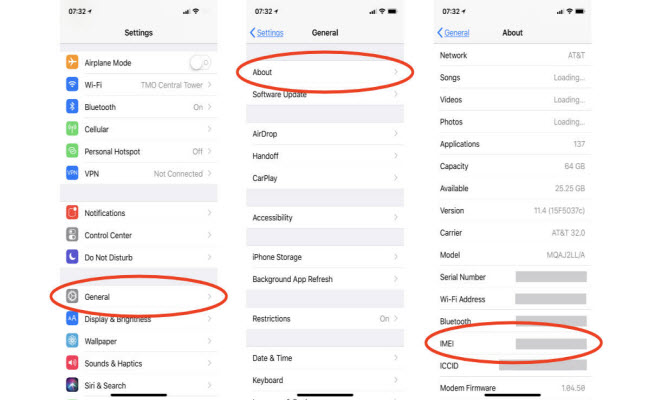 Alternatively, you can find this identifier by popping out the SIM tray. It will be on the SIM tray for iPhone 6s Plus and above. For iPhone 6 and below, it's on the back of the phone itself.
Of course, if your iPad doesn't have a cellular connection, then none of these sites will be able to unlock it for you, even if they are legitimate.
Common Free Ways to Bypass Find My iPhone for iPad
Each one of these methods above requires some money. While it's not a lot of money (maybe on the order of $30-$50), they still need a small expenditure. If you want to know how to bypass the Find My iPhone activation lock iPad for free, here are 3 methods you can consider.
1. The first way is to enter the password directly on the device. When prompted with the activation lock, use your iCloud sign-in information to unlock it. If you bought the iPhone or iPad second-hand, you could ask the previous owner for their iCloud credentials to access the device.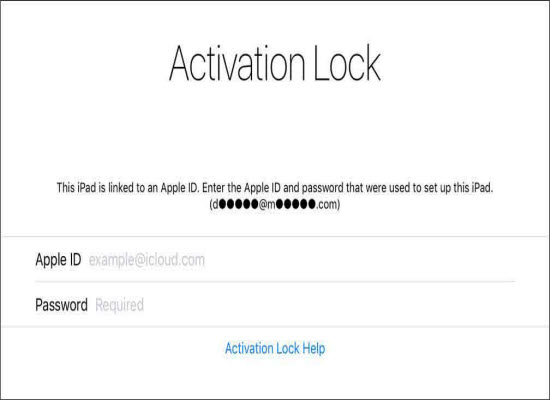 2. Since most people don't like to hand out their passwords, the other option is to have the previous owner log in to their iCloud account from their device. In there, it's possible to do the following:
Go to iCloud's Find My iPhone page.

Click " All Devices". Select the device to unlock.




Click " Erase iPad" or " Erase iPhone" and confirm.




Click " Remove from Account".



These steps will remotely wipe the data from the device and reset it to factory conditions. Additionally, it will remove the lock so you'll be able to use the iPad.
3. Finally, the last way is to take the iPhone or iPad into the Apple Store and ask their employees to remove it. Usually, Apple Store employees will only delete the lock if you can prove that you bought the iPhone, so bring your receipt. Sometimes, you'll encounter a problem, and the employee will refuse to unlock it, no matter what you say!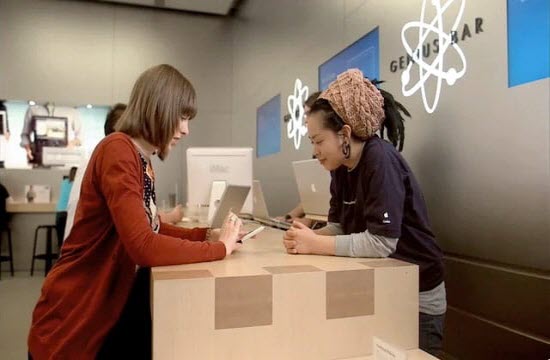 Conclusion
Bypassing the activation lock on the iPad is relatively intuitive and straightforward. WooTechy iSalvor is your safest and fastest way to get your device back up and running. This software works like a charm, bypassing the lock for almost any modern iOS device with any version of iOS. With this elegant, intuitive software, you don't have to worry about viruses or malware or try to convince some employees that you did purchase the iPhone. All you need to do is download, install, follow a few instructions, and the iPhone/iPad is yours!