Apple has a huge dedicated customer base because of the unique and advanced features it offers. Among these advanced features, Find My iPhone is probably the greatest feature it has ever developed. Found in iOS 5 and above, Find My iPhone is designed to help users trace and find their lost mobile using GPS technology.
However, there are cases when you have to turn it off, and that's where the issue arises if you don't know the password. Don't worry, we're here to help you learn how to turn off find my iPhone without password.
When Should I Turn Off Find My iPhone Without Password?
Find My iPhone feature is a testament to the security issue which helps you to find your stolen or lost mobile, even when it's offline. There seems no reason to disable it.
However, you may face situations when turning off this feature is highly recommended.
When You Want to Sell It
If you're planning to sell, trade in, or give your phone to another party, then you have to turn off Find My iPhone. Leaving it open will bar buyers from logging in with their own iCloud ID, and cause troubles for both the buyer and you.
When You Suspect That You're Being Tracked
Similarly, we know that Find my iPhone feature uses GPS to track your iOS device, and someone may hack your Apple ID credentials and track your real-time location and breach your privacy. Bearing this in mind, if you suspect that you're being tracked, then you have no option but to disable Find My iPhone and stop them from monitoring you.
How to Turn Off Find My iPhone Without Password?
1

Use Third-Party Software - The Easiest Way
The best way to unlock Find My iPhone is by using third-party software and that's where Wootechy iSalvor comes at your service. This multi-featured, powerful tool helps users to bypass Find My iPhone without a password in just a few minutes. Its super-fast speed, high reliability, and versatility make it the best Find My iPhone bypassing tool available online. You don't have to go through tech-savvy or complicated steps to get rid of Find My iPhone as its user-friendly interface allows even the novice to use it efficiently without outside help.
Top Features of WooTechy iSalvor
Bypass activation lock without any password.

Support most iOS devices from iOS 13.0 to iOS 14.6.

Use another Apple ID to access to your device after bypass

Easy to follow the guide, even for non-tech users.

Provide 30-day refund service and 24/7 support service.
To turn off find my iPhone without password:
Step 1: Download and install iSalvor. After then, launch the software and select the "Trun Off FMI" function.
Step 2: After that, connect your device to the computer and jailbreak with the instruction provided in the program. Jailbreak for iPhone 6 to iPhone X can be done by following the in-app guide. Jailbreak for iPhone XR to iPhone 11 Pro Max can be done according to the jailbreak tutorial offered by the software.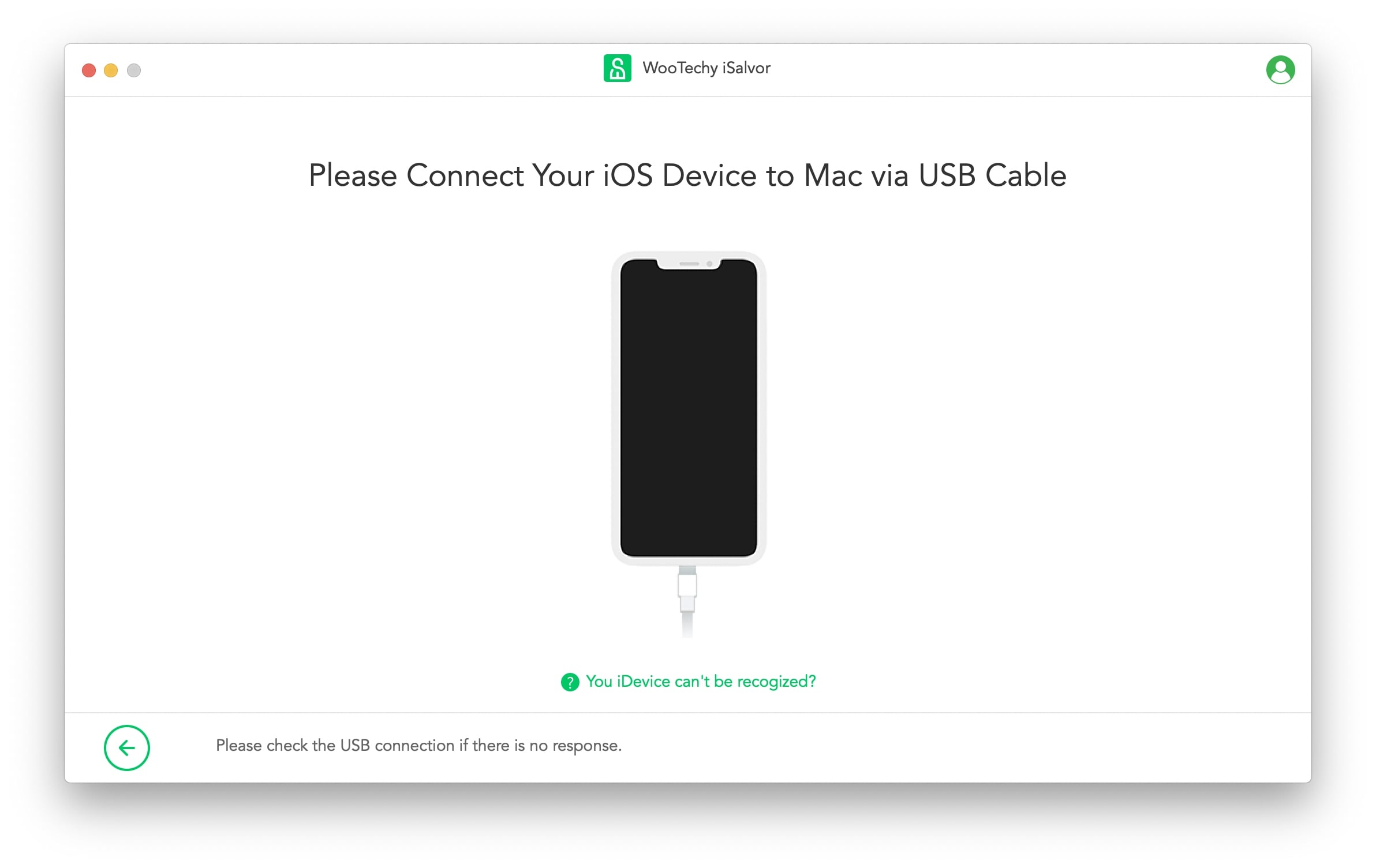 Step 3: Then you need to verify your FMI status according to the on-screen instruction and select "ON" or "OFF" in the "Find My [Device] is" dropdown list. After that, click "Confirm".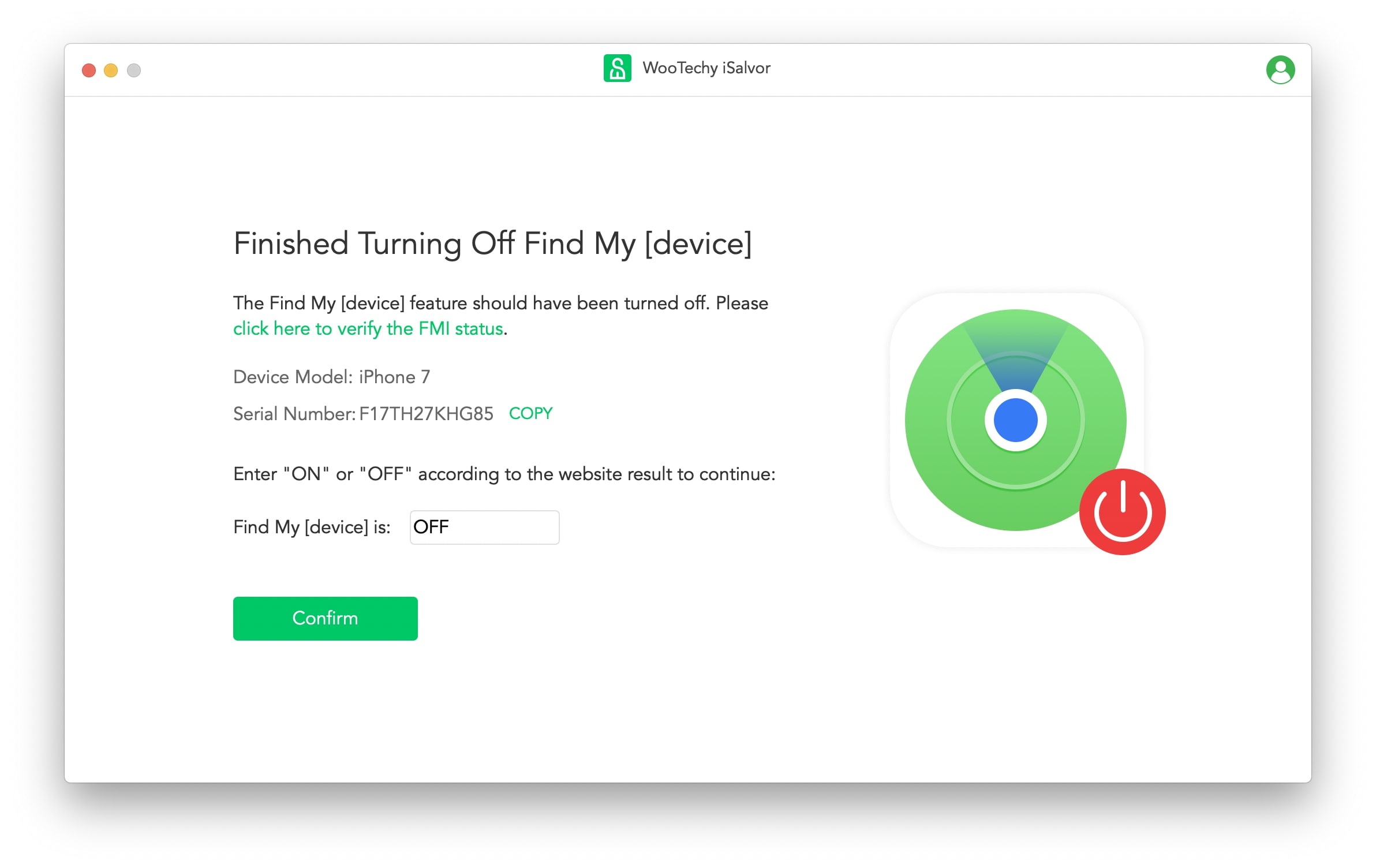 Finally, iSalvor will remove the Apple ID from the device completely. Wait for the process to finish and then you can use the device as a brand new one.
If your device is locked/disabled, or it's in lost mode, you can also use the "Remove Screen Lock and Bypass Activation" function to turn off Find My iPhone without password.
Note
After unlocking, your device will be jailbroken. Some certain functions like making calls, using cellular data or accessing iCloud any your device will be limited, while you can use the device for other daily purposes.
2

Reset Apple ID Password - The Safest Way
One alternative to to turn off Find My iPhone without password is to reset your Apple ID password and use the new password to achieve your goal. If you have set up the security questions or left a email for account recovery, and there's no two-factor authentation on your device, you can give this method a try. Follow the steps below
Step 1: Go to iforgotapple.com and type in your Apple ID and hit Continue.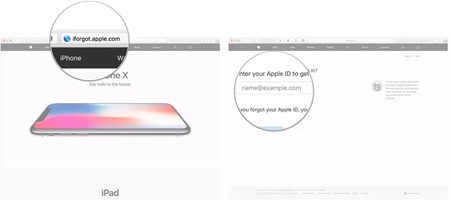 Step 2: Then, select "I need to reset my password" and click on Continue. Here, you can choose either "Answer security questions" or "Get an email". Choose an option and click Continue.

Step 3: If you choose the latter option, Apple administration will send you a confirmation email titled "How to reset your Apple ID password". Hit on Reset now.

Step 4: Now, enter a new password and confirm it by retyping it and then click on Reset Password.

And there you go! You can use this new password to turn off Find My iPhone feature.
3

Turn to the Original Owner - The Most Direct Way
It may happen if you've bought an iPhone with Find My iPhone feature still enabled. In such a scenario, you can't reset your iPhone or log in with your own Apple ID until you enter the Apple ID login credentials of the previous owner. Surely, no one will send you his Apple ID and password – for obvious security reasons.

Thankfully, Apple allows users to turn off Find My iPhone feature remotely in iCloud. So, if you're not the original owner of the device, contact the original owner and request him/her to disable this feature. He or she has to visit iCloud, log in with the same Apple ID linked to your device, and follow the on-screen instructions to remove your iPhone from the list of iDevices synched to that Apple ID.
What Happens After I Turn Off Find My iPhone
Once you turn off Find My iPhone, you will miss out on a lot of Apple features, like:
Put It in Lost Mode
You are no longer able to put your device in the Lost Mode to find the person who picked up your iPhone, which means you couldn't locate your iPhone in case if it gets lost or stolen – making it difficult to recover it.
Data Privacy and Security
What is more disconcerting, however, is the fact that someone can get access to your private data stored on the device and use it for nefarious purposes – even if you've set a screen passcode. We all know a hard reset can bypass screen passcode on any mobile. Contrarily, when you turn it on, you're a lot more satisfied when it comes to safety of your data. Simply put, your device is vulnerable to security threats when Find My iPhone is disabled.
That's why it's advisable to never disable this feature unless necessary. Now that you know how to turn it off even when you forgot the Apple ID password, you need to make use of this ingenious feature of the iPhone to have an added layer of your phone's security.
Final Remarks
No one can disregard the significant role of Find My iPhone in tracking your lost device and barring others from using your phone if they get their hands on it. However, if you want to disable it without password, then use the above mentioned three methods to get the job done.
We concluded that the best and easiest way to disable Find My iPhone is using Wootechy iSalvor. It does not only help you easily turn off Find My iPhone without password, but also help you to bypass the iCloud activation screen. Come and get a trial here!