If you're reading this article then you're stuck on iPhone disabled screen. Entering the screen passcode incorrectly for at least six times successively renders your iPhone disabled. Apple administration launched this ingenious security feature to avoid anyone from accessing your data.
However, the issue arises when you cannot memorize the passcode or a child or friend involuntarily enters the wrong passcode six times. Luckily, there are multiple ways you can get rid of this issue. In this tutorial, we will present a step-by-step guideline on how to unlock a disabled iPhone using various proven ways.
Feeling excited, let's get started!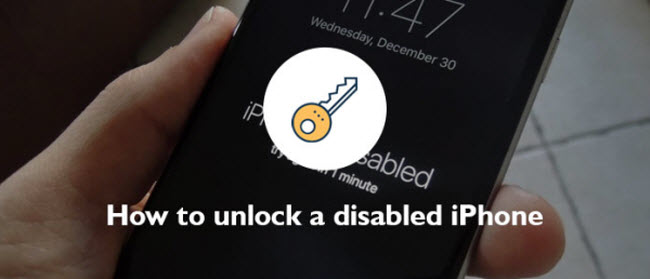 Unlock A Disabled iPhone: iTunes
Getting stuck on the iPhone disabled screen is probably the worst-case scenario for an Apple user as it renders the phone virtually useless, but iTunes offer you a way out. You can use iTunes to unlock a disabled iPhone if certain conditions are met.
Don't know how to unlock a disabled iPhone with iTunes? No worries, follow the below steps to do so:
Step 1. Launch iTunes on your computer and connect your disabled iPhone to it via an original lightning cable.
Step 2. When it detects your phone, hit on your phone's icon at the upper-left bar, and then click on the Restore iPhone option.

Step 3. If the Find My iPhone feature is disabled on your iPhone, then the program will erase all the data on it and restore it to the default settings.
Step 4. Finally, while setting it up as a new device, you can restore the data from previous backups stored on iTunes.
Pros of Using iTunes

It's the quickest and easiest method of unlocking your phone as almost everyone is familiar with the iTunes' interface.

It's 100% free.

You don't have to install any other third-party app as every iPhone user has already installed iTunes.
Cons of Using iTunes

One of the biggest disadvantages of using iTunes is that this method is compatible only when Find My iPhone is turned off. Else, it will not proceed.

Secondly, even if unlocks your mobile, you'll be stuck on the "activation lock" screen every time you reboot your mobile.
How to Unlock a Disabled iPhone without iTunes - iSalvor
If you want to avoid any risk of damaging your disabled phone while unlocking it, then WooTechy iSalvor is your trusted companion. This third-party tool has been the leading iPhone screen lock removal software for a while now. Its super-fast speed and intuitive and user-friendly dashboard make it your perfect choice.
Regardless of the iOS running on your disabled iPhone, iSalvor helps you removes its screen lock with just a few clicks. Follow the below steps or watch the video tutorial to do so:
Step 1. After installing iSalvor from the original website, launch it on your computer. Hit on the "Remove Screen Lock and Bypass Activation" option on the main interface, and then connect your disabled iPhone to it.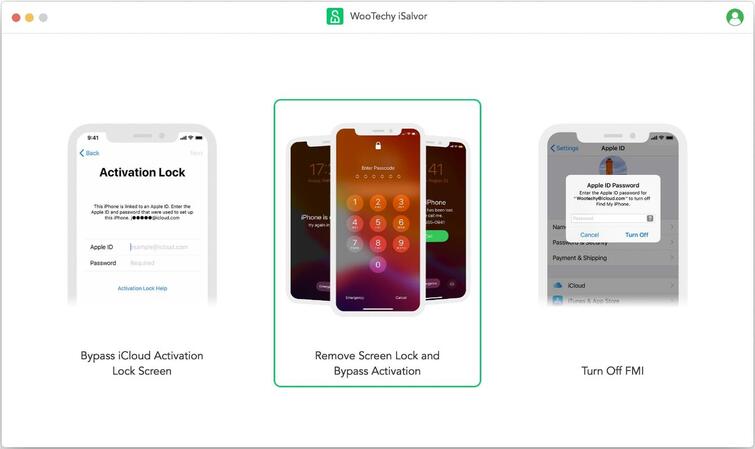 Step 2. Now, put your iPhone into recovery mode by following the on-screen instructions. After that, iSalvor will ask you to confirm the device information. Here, select the FMI status of your iPhone and hit on "Next" to proceed.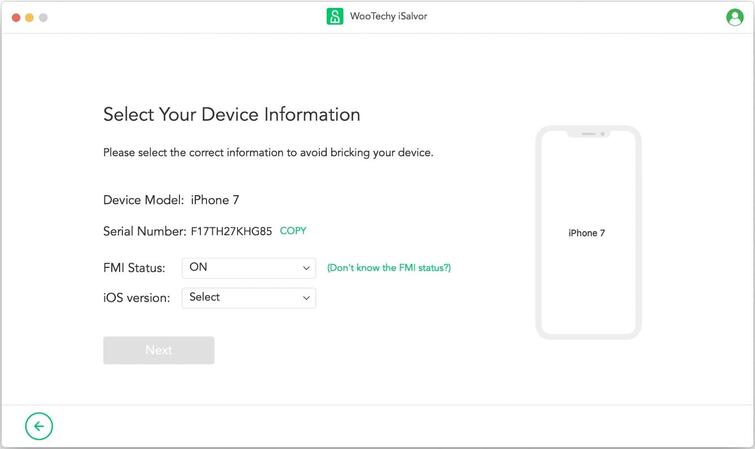 Step 3. Next, you need to jailbreak the device. iSalvor will download the required package corresponding to your iPhone. Click on "Start Jailbreak" and then follow the exact steps as shown on the screen. Hit on "Next" when the device is jailbroken.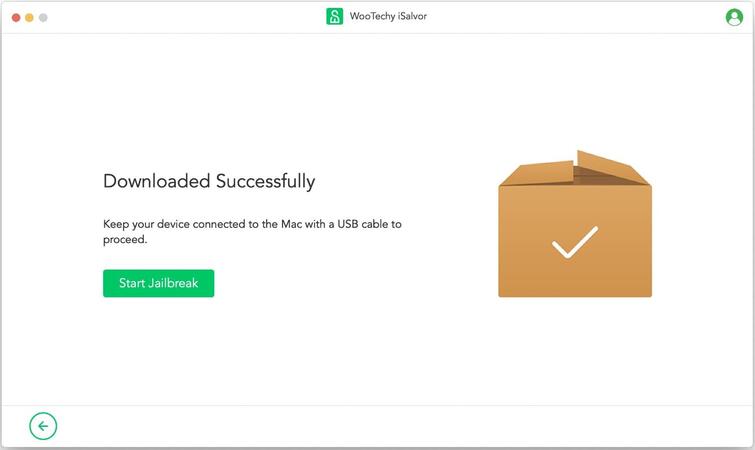 Step 4. Proceeding to the final step, you have to follow the on-screen instructions to start bypassing the screen lock. The steps vary depending on the iOS running on your disabled iPhone. iSalvor will take some time to download the required files and remove the screen lock.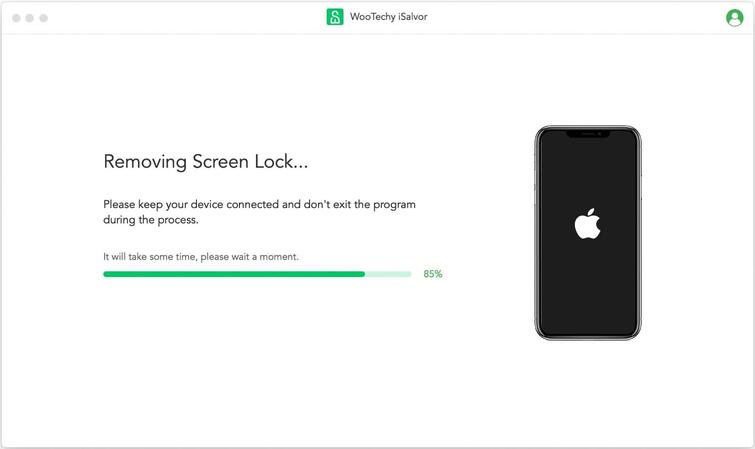 When the bypass process is finished, hit on "Done" and start using your mobile as a brand new one.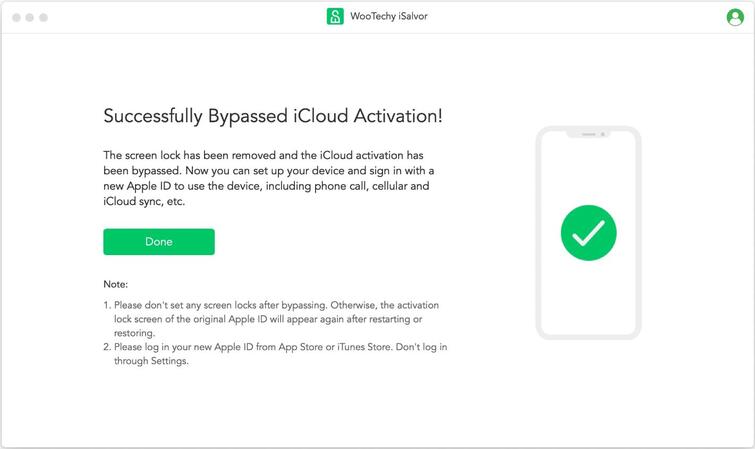 Here is the video tutorial about how to unlock disabled iPhone easily.
Pros of iSalvor

What makes iSalvor the top-most choice of users is its foremost emphasis on the security of your phone. It doesn't cause any harm to your device.

Unlike iTunes, activation lock will appear upon reboot when you bypass the screen lock using iSalvor.

No other software is so quick, efficient, and reliable as iSalvor when it comes to bypassing screen lock and activation lock.
Cons of iSalvor

The only downside of iSalvor, if you consider it that, is that you have to pay for using its services. But it also offers a free trial to help users check its compatibility and working efficiency.
If You Don't Have A Computer: Use iCloud
If you don't have access to a computer to fix a disabled iPhone, then we still got you covered. For that, you have to use iCloud to bypass the screen lock. Here's how you do it:
Step 1. Go to iCloud.com using another mobile device.
Step 2. On the main page, enter your Apple ID and password to proceed.
Step 3. Now, go to the "Find My iPhone" section and hit on the "All Devices" option. iCloud will enlist all the Apple devices synced with your Apple ID.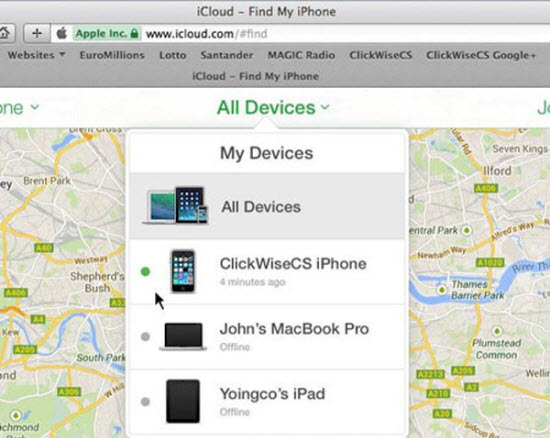 Step 4. Here, choose the currently disabled iPhone/iPad and select the Erase iPhone option on the pop-up window. Enter the Apple ID password to confirm the decision and hit on Erase.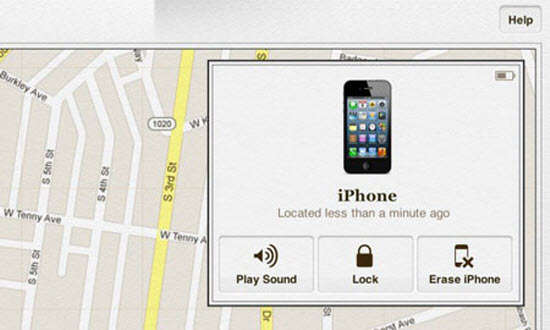 Step 5. Wait until it will erase all the data on your iPhone. After that, you can start using it.
Pros of using iCloud

It is as simple a method as it can get. The method is straightforward and free from any technical complexity.

You don't need to download any software whatsoever. All you have to do is to navigate to the iCloud website and start the bypassing process.
Cons of using iCloud

The biggest drawback is that this method can be used only when the disabled iPhone is synched with an Apple ID and the Find My iPhone feature is enabled. Else, this method is of no use.
FAQs about Disabled iPhone/iPad Devices
Unlocking a disabled iPhone comes with a myriad of questions from the users. In this section, we'll address the four most common queries of our readers pertaining to this topic.
Q1: Can you unlock a disabled iPhone without losing data?
Sadly, there's no way to unlock a disabled iPhone while keeping data without a backup when it's disabled.
Apple pays significant emphasis on the security of the users' data, that's why you cannot bypass the screen lock without losing all the data. Any software or product claiming otherwise is a scam and ought to be avoided.
Q2: How to restore data from a backup after unlocking?
After bypassing the screen lock, you need to set up your iPhone as a new device.
To do that:
Reboot the mobile and when you reach the Apps & Data screen, hit on "Restore from iCloud Backup" if it's on iCloud.

Then tap on "Choose backup", and then choose the latest one from a list of available backups in iCloud.

If the backup is on your computer then connect it to iTunes and click on Restore Backup.

Here again, choose the latest backup from a list of available backups on your computer.
Q3: Can you still unlock your iPhone with a passcode when it's disabled?
The straight answer is No. Once your iPhone is disabled, you can't unlock it with the passcode. It's worth mentioning that iPhone is disabled after you enter the wrong passcode more than at least six times.
Q4: Is my device supported by iSalvor?
iSalvor is designed – and regularly updated – to support almost all the iOS versions. This software supports most devices; however, you can still confirm its compatibility with your disabled iPhone using the free trial.
Once you're 100% sure, you can go on and buy the premium package.
Conclusion
This article has provided a practical guideline on how to get into a disabled iPhone. An iPhone is disabled when several incorrect attempts are made successively to unlock its passcode. You cannot use any feature while it's disabled nor a simple restart or reset troubleshoots fixes it.
That's why we have outlined 3 proven ways that every iPhone user can rely on while trying to get rid of this issue. Even though all methods show positive results, but if you want to surpass the screen lock without any technical trouble or safety risk, then download WooTechy iSalvor to regain access to your iPhone securely.
So, whenever your iPhone is disabled for whatsoever reason, read this article and fix the issue yourself in just a few minutes.