Whether you want to store high-resolution photographs away safely or move files into another system or maybe backup files, it's always good to have a hard drive handy. Regardless of the operating system you use, there's a lot of flexibility that comes along with hard drives.
As tech experts, one of the most frequent questions we have received from Mac users is - how to unlock the hard drive on Mac? Hard drives on Mac are usually found locked, and hence users are unable to backup files or transfer files conveniently. We have created a comprehensive guide to help you unlock the hard drive on your Mac and put it to use.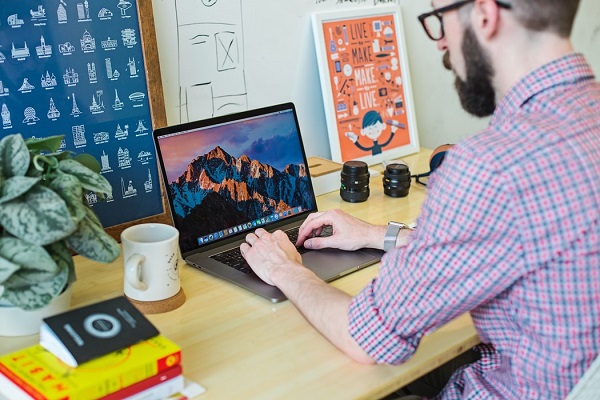 How to Unlock the Internal Hard Drive on Mac?
1. Unlock hard drive on Mac with Terminal
To encrypt or decrypt the hard drive of your Mac, you could use a terminal. As a direct interface to OS X's bash shell, the terminal app requires you to have a good grip over the commands and functions.
This powerful application is a command-line system that can help you take control of your operating system. With the wrong use of commands, you are at risk of data loss. Hence, we recommend you back up your data before using the terminal app to encrypt the hard drive on Mac.
Step 1. Start the process by launching the Terminal app on your Mac. Click on "Finder", select "Application", and then "Utilities".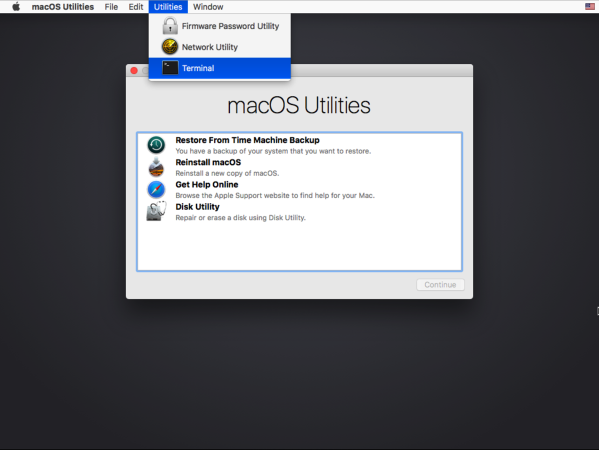 Step 2. Then, type "diskutil apfs list" and hit return. This will tell you the APFS volume id.
Step 3. Next, type "diskutil apfs unlockVoutillume /dev/apfs_volume_id -passphrase type_the_key", then hit "Return".
Step 4. Finally, type "diskutil apfs decryptVolume /dev/apfs_volume_id" and hit "Return".
Step 5. Once authenticated, it will help you decrypt the volume. You could type "diskutil apfs list" and hit "Return" if you wish to monitor the progress.
---
2. Unlock Hard Drive on Mac Using FileVault

Another way to encrypt data on your Mac is by using FileVault. This native disk encryption application can be used to encrypt your startup disk using your login password. Follow the below process to unlock the hard drive on Mac:
Step 1. Start by selecting system preferences from the Apple menu.
Step 2. Click on Security and Privacy, and then select FileVault.
Step 3. Under that tab, you'll find a button to 'Turn On FileVault', select that.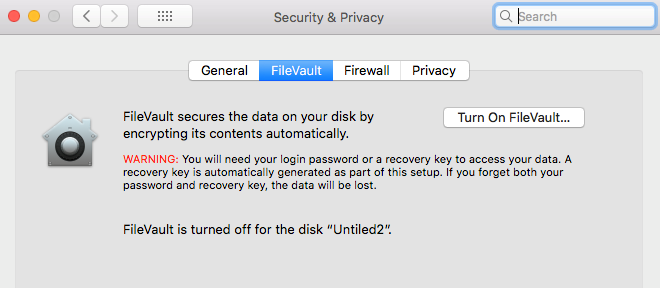 Step 4. Next, enter a password to encrypt the disk.
Step 5. After you are done with that, restart your Mac and log in.
This is how you can unlock the hard drive on Mac using FileVault.
How to Unlock an External Hard Drive on Mac?
To be able to copy data to your external hard drive, it's imperative to have access to it. When using a Mac, hard drives are locked and must be unlocked before you decide to copy files to and from the hard drive itself.
Follow the steps below to unlock external hard drive on Mac:
Step 1. Right-click and select the drive icon.
Step 2. Choose "Get info" and then select "Sharing and Permissions" at the very bottom. Then, click on the lock icon.
Step 3. Once you have selected the above, you will be prompted to enter your password.
Step 4. Find the check box on the window and choose "Ignore ownership for this volume". This will give you instant access to the drive, irrespective of who may have created it.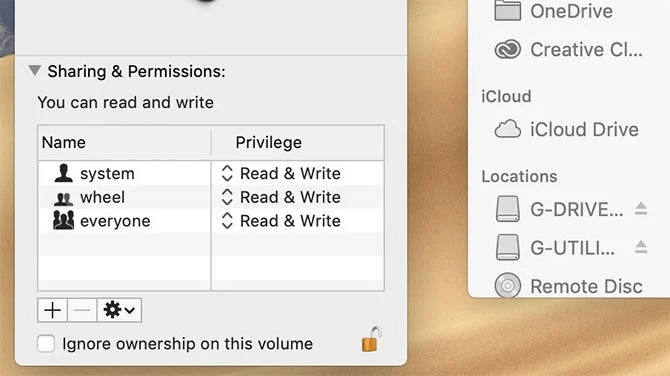 FAQs about Unlocking Hard Drive on Mac
1. Is There a Way that Can Unlock Both External and Internal Hard Drives on Mac?
A stolen iPhone can be used if successfully unlocked or activated, but the latest security features tied to most iPhone user's iCloud accounts allows them to quickly lock their lost phones and prevent data from falling into unwanted hands.
2. Why Is My Macintosh HD Locked?
While there are several reasons why Mac hard drives are locked, one of the most prominent reasons is that the hard drive on Mac only supports a certain file system in which it is only detected as a read-only file. Another reason could be that the hard drive is set to read-only mode.
3. How Do I Reinstall OSX If the Disk Is Locked?
You can recover and reinstall Mac OS X with the help of recovery HD. Press the "command + R" keys until you see the Apple logo to restart your Mac. As soon as your system restarts, you'll notice a basic OS X interface with the OS X utility window. From the list of options, select Disk Utility and continue. Next, select the First Aid tab and click on the icon of your boot hard drive. It will take time for your Mac to troubleshoot, but it will reinstall and recover OS X.
4. How Do You Unlock a Mac Hard Drive without Password?
To unlock Mac hard drive without a password, we recommend you use the Terminal command as mentioned above.
Conclusion
With a little know-how, both encryption and decryption on Mac is an easy process. But always remember to back up your data as even the smallest mistake could cause you permanent loss of data.  From Time Machine to Terminal, there are several commands you could put to use depending on what your preference might be. In case you have lost data, we recommend you use one of the recovery software to help you retrieve data from an encrypted hard drive.