Buying fairly used iPhones is a great way to cut costs. Still, there is a catch; the activation lock security features hinder you from accessing the phone services without a knowledge of the Apple ID and password. However, you don't need to worry as a good deal of software has claimed to successfully bypass the activation lock screen.
Do you wonder how true are these claims? In this article, we'll look at one of these iCloud activation bypass tools, iCloud Unlock Deluxe, offer an honest review about its performance and suggest a better alternative.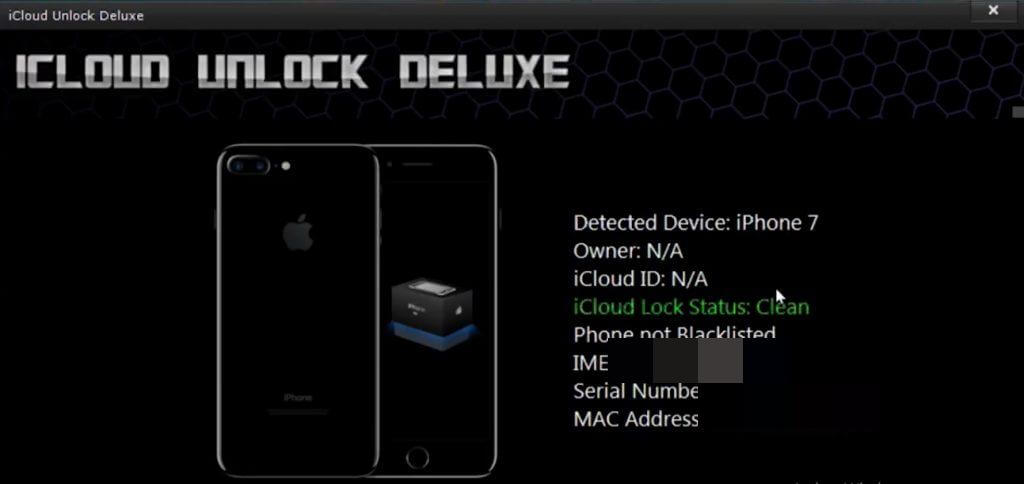 Part 1. Full Review of iCloud Unlock Deluxe
What Is iCloud Unlock Deluxe 
iCloud Unlock Deluxe is an iCloud activation bypass tool that helps you remove iCloud activation lock from your iOS devices. This software is a cheap and popular program designed to grant you access to your iPhone functions whenever you get stuck by the activation lock screen.
Pros
Bypass iCloud Activation Lock on iOS devices by utilizing devices IMEI number.
Cons
Significant failure rate with no guarantee of data safety.

Users find it difficult to access the software as download links are not readily available.

The long and tedious process required to use the software

Risk of virus and malware infiltration during the course of download.
Is iCloud Unlock Deluxe Safe and Free 
Actually, the answer is No. It is a known fact that the iCloud unlock deluxe has no official website, which implies that the process is not limited to an organized setup and is thus a major loophole. A lot of times, the download link comes with various extensions and can redirect users to many insecure websites. This is further complicated by the unconventional ways available for the software download, which poses a risk of data and privacy leaks. Some users have reported cases of malware infiltration while trying to bypass the activation lock on their device with this software. 
The usage of this software is generally free, but some users have recounted paying for a little token to download the software. Naturally, this appeals to a lot of users, but the lack of assurance of success rate makes it not a cost-effective or time-effective solution. Many users have reported unsuccessful attempts after payment with no option for a refund.
How to Use iCloud Unlock Deluxe
Here is a detailed guide on how to use this software.
Step 1 Install and launch the software on your computer, right-click on the program and select Run as Administrator.
Step 2 Connect the device to the computer using the USB cable.
Step 3 The device will restart, and the program will employ a custom bootloader to have full access to the device for unlocking.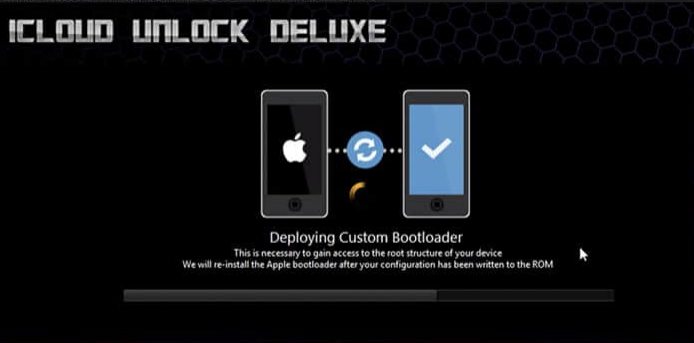 Step 4 Details about the device will appear on the screen. Tick the box and then select Continue with Unlock Procedure.
Step 5 You will see a number of options like;
Refresh Serial Number: This eliminates your serial number from the Apple servers and disables any warranties and Apple Care.
Allocate a new IMEI: This entails unlocking your SIM.
Renew IMSI to match IMEI: This option also helps to unlock the SIM.
Custom Setup IPA: This permanent eliminates iCloud account and disables related services.
Block Apple ID Verification Servers: This bypasses the activation lock imposed by iCloud but will erase iCloud notes, contacts, photos, etc.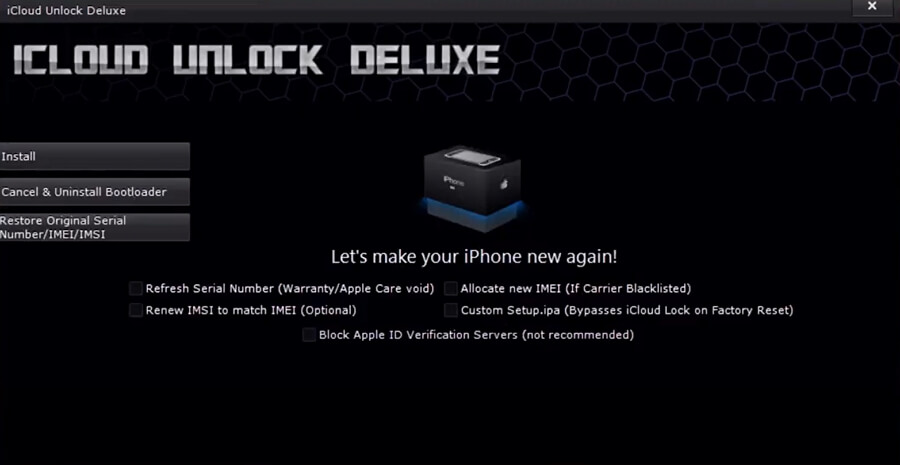 Step 5 Choose an option depending on your requirements. Note that the device will restart multiple times during the unlocking process. Once completed, your device's info will appear on the screen, and the lock status will read clean if successful.
The Best Alternative to iCloud Unlock Deluxe
Although the iCloud Unlock Deluxe is able to unlock the activation lock on your iOS device, there are a few inadequacies and lapses lingering. First the rate of failure is significantly high and this software does not guarantee data safety. Using it will definitely put your data at risk. In addition, its official download links are not available, so you might end up having malwares installed on your device. In fact the rate of malware infiltration reported by users around the world is significantly high.
However, these inadequacies can be corrected using an amazing and all in one tool known as WooTechy iSalvor. iSalvor is a better and more efficient alternative to iCloud Unlock Deluxe for removing iCloud activation lock. It possesses great features that set it apart from regular iCloud unlockers, some of these features include:
Key Features of iSalvor
75.000.000+
Downloads
A swift unlocking process that is easy to follow.

Doesn't require any previous technical knowledge.

Three modes of unlocking to satisfy all your needs.

Data and privacy security are definitely protected.

No risk of viruses and malware getting on your device.
How to use iSalvor iCloud Activation Lock Bypass Tool
Download and install WooTechy iSalvor on your computer. There are three different modes and you need to select iCloud Activation Lock Screen.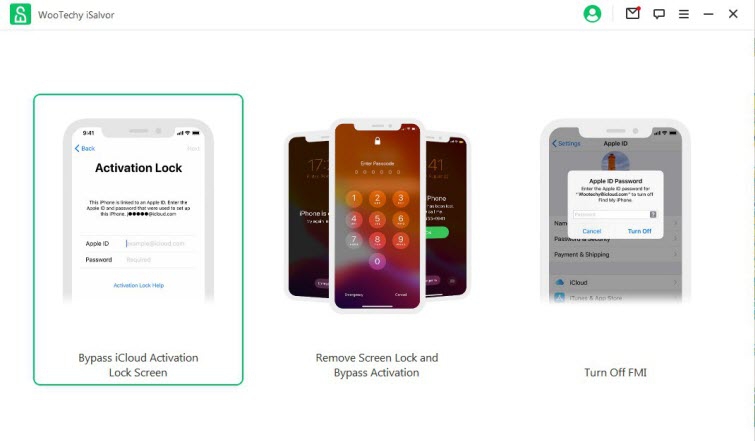 Connect your iDevice with an original USB cable to your Mac or PC.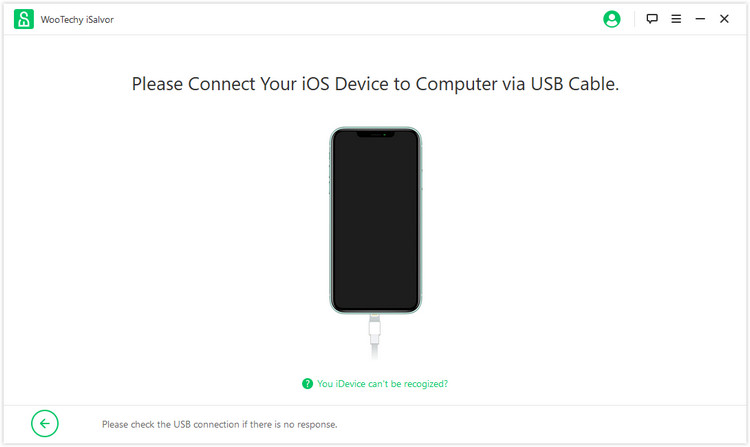 A jailbreak is required before you can successfully bypass the iCloud activation lock on your device.
Jailbreak on maCOS: After the connection, the software will download the right jailbreak package that is suitable for your device. Once the downloading process has been completed, click Start Jailbreak. Follow the prompt on your screen to put your device in DFU mode.  Wait for the jailbreak process to be completed, then click Next to continue. 
Jailbreak on Windows: It is vital to state that there is no software for this. However, you can go through this Jailbreak Tutorial by Wootechy to carry out the process. When the jailbreak is complete, click the Finished Jailbreak button to continue.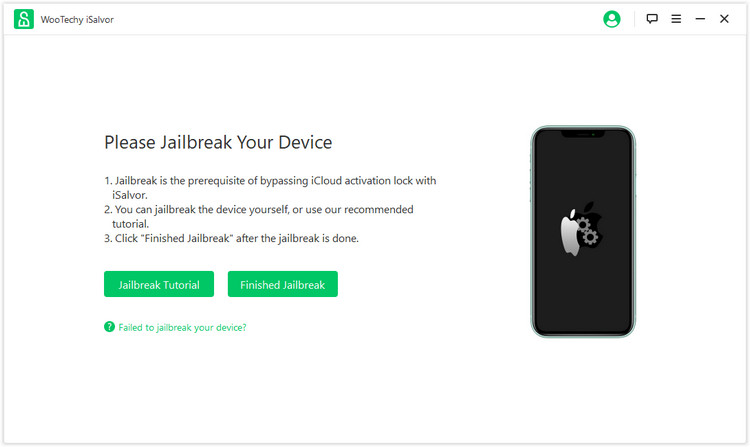 Next all your iDevice's information appears in the next window. Confirm your device model, iOS version, IMEI, and other details before starting the bypass process. Select the Start Bypass button. iSalvor will begin the bypass process immediately, and this takes only a few minutes. Once completed, a successfully bypassed notification will appear on your computer.  Click the Done button to finalize, and you can now access your device with a new Apple ID.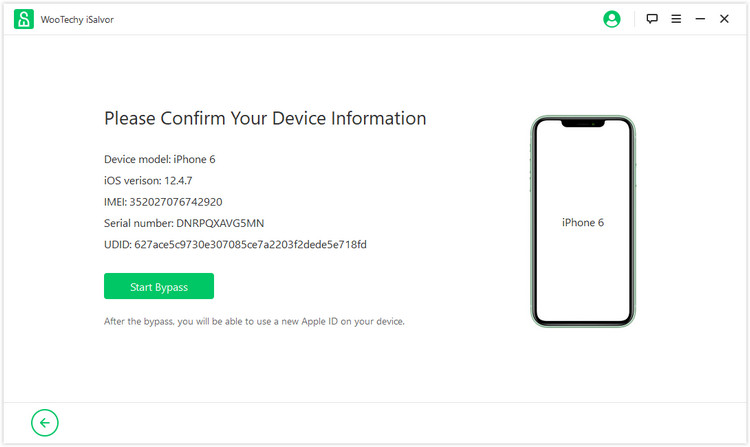 Conclusion
No doubt, the iCloud Unlock Deluxe is popular among iPhone users, however as stated above, it has a lot of disadvantages. This is why you need a better alternative that offers a higher success rate. As stated above, the WooTechy iSalvor is easier to use, requiring only a few steps with a higher success rate. Unlike iSalvor, iCloud Unlock Deluxe offers no certainty to its users and cannot guarantee data safety and privacy. For a full-proof solution, we recommend the WooTechy iSalvor. Just download and give it a try!