Finding a way to maneuver the sterling security features of Apple devices – particularly the Activation Lock – is still a mystery for many iOS users. To be quite frank, it can be exhausting and frustrating, especially if you don't know how to perform iPhone activation lock required bypass. However, there are a few methods you can use to "beat" the activation lock with or without a password. This article will explain how to do it.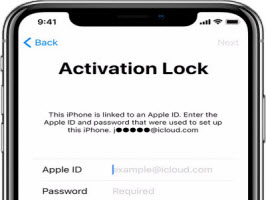 How to Bypass iPhone Activation Lock with Password
Apple's Activation Lock is one of its most outstanding features in regard to the security of devices and the data stored in them. It renders the device practically useless if the Apple ID and password are not provided. This can spell trouble for a lot of legitimate second-hand device owners.
When you come across this issue of "iphone activation required bypass", you can still, however, go around this if you have the Apple ID and password of the previous owner, or if you have a way of contacting them.
Before removing activation lock, you should learn how to make a backup in case your data will be lost.
Steps for How to Make a Backup with iCloud
Step 1: Connect your iPhone or iPad to a Wi-Fi Network.
Step 2: Navigate the following path: Settings > (Tap Your Name) > iCloud > iCloud Backup > Back Up Now.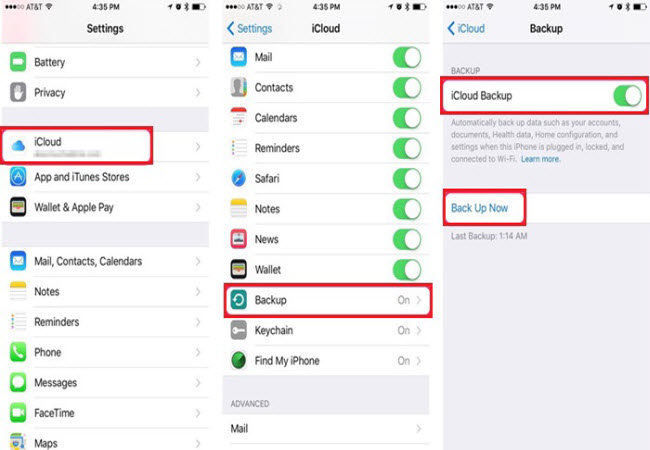 Step 3: This is the same path you will follow to check the last time your data was backed up.
In case you want data to be automatically backed up periodically, say, every day, here's what you do.
Step 1: Navigate the following path: Settings > (Tap Your Name) > iCloud > iCloud Backup.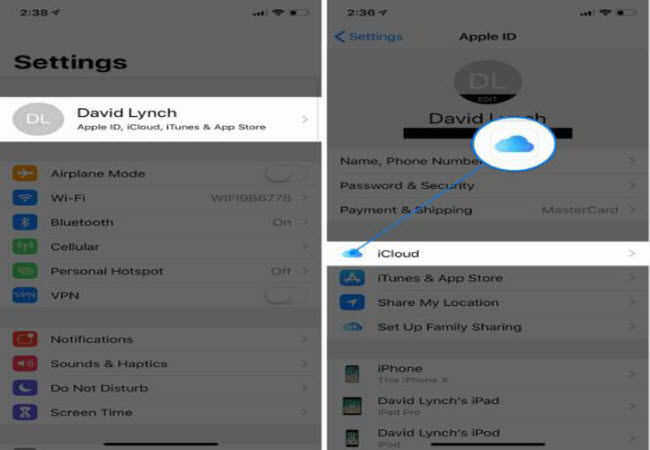 Step 2: Next, connect your iPhone or iPad to a power source and then to a Wi-Fi network.
Step 3: Lock your screen. And sign into iCloud and confirm that you have enough available storage space for backup. If not, you can buy more.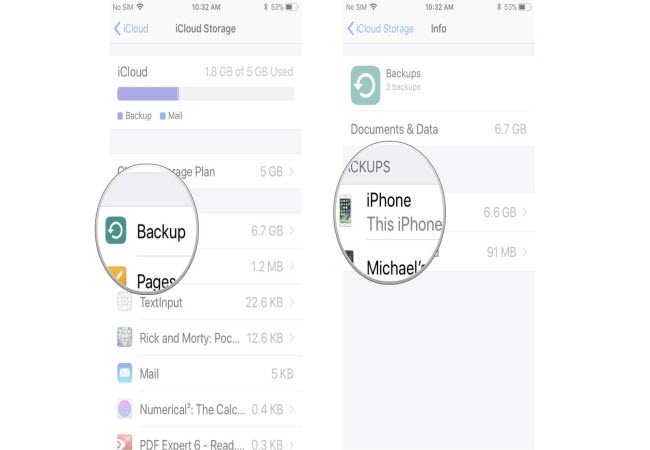 Step 4: Once you finish those, you'll see a progress bar showing how long it will take. Wait for that to complete.
Steps for How to Fix When Your iPhone Activation Lock Required Bypass
Assuming you have the Apple ID and password from the previous owner of the device, here's what you do.
Step 1: Switch on the device and wait for the Activation Lock screen to appear.
Step 2: Provide the Apple ID password and wait for the device to fully startup.
Step 3: Next, navigate either one of the following paths depending on the version of your iOS.
iOS 10.3 or later: Settings > (Username) > Sign Out > (Re-enter password) > Turn Off

iOS older than 10.3: Settings > iCloud > Sign Out > (Re-enter password) > Delete from My [Device]
Step 4: Next, navigate: Settings > General > Reset > Erase All Content and Settings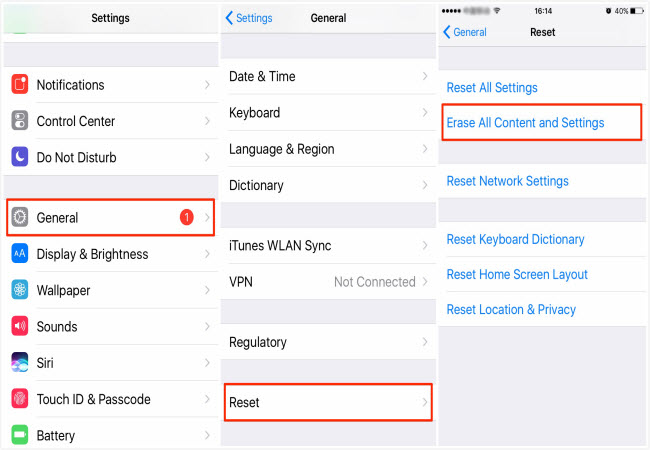 Assuming you do not have the Apple ID and password from the previous owner, but you can reach them, here's what you do.
Step 1: Ask the owner to log into iCloud's page for "Find My iPhone" using the Apple ID and password.
Step 2: Navigate the following path: All Devices > Erase [device] > Erase > Remove from Account.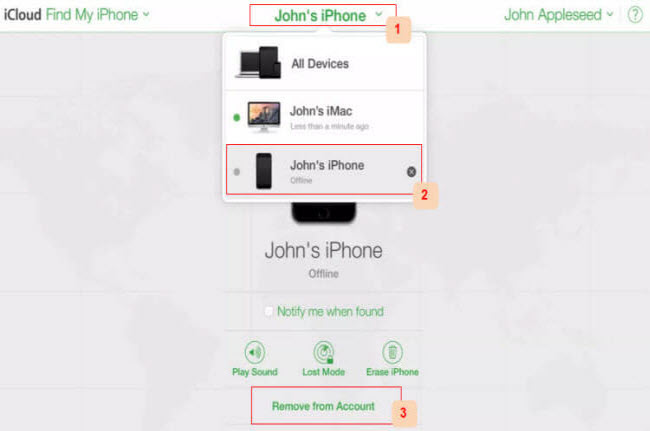 Fix iPhone Activation Lock Required Bypass without Password
In some cases, having the original Apple ID and password or a means to reach the original owner is not an option. So, what can you do? There are smart apps, such as WooTechy iSalvor, that you can use to save devices with iPhone activation lock required bypass without needing password. Alternatively, you can bypass the DNS server. We'll show you how each is done.
1

Bypass Activation Lock Required on iPhone via WooTechy iSalvor
Success Rate: 98%

Time: 5 mins

Difficulty: Easy to use

Supported Devices: iPhone 5S to iPhone X running iOS 12.3 to iOS 14.7 (iOS12.4.5 excluded)
WooTechy iSalvor is one of the very few highly-rated iPhone activation lock bypass tools. It gives you great value for money in terms of its features, ease of use, and a wide scope of compatible devices. Anyone without technical skills can easily bypass activation lock on supported iOS devices.
Brilliant Features of iSalvor
Log in a different Apple ID after bypassing the iPhone activation lock.

Bypass iPhone activation lock screen without Apple ID or passwords.

Newly bypassed device disables tracking or erasing from the previously used Apple ID.

After bypass, access the iPhone and enjoy all iOS features except calls, cellular and iCloud.
How to Bypass Activation Lock Required on iPhone by iSalvor
Step 1: Install and launch WooTechy iSalvor in your Win or Mac Computer. Click on "Start" and connect your device to the computer using a lightning cable.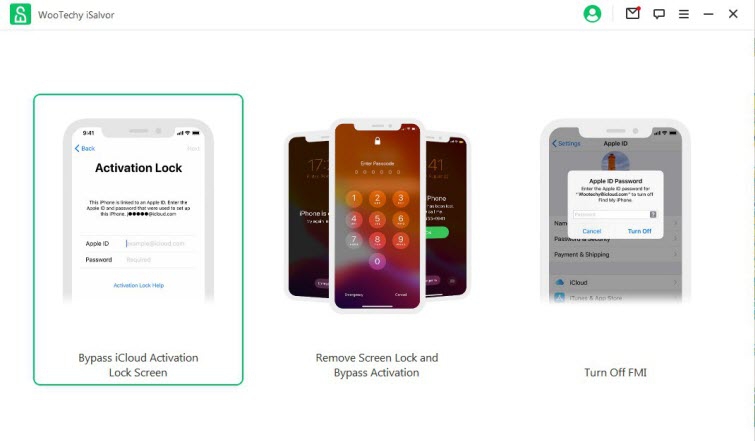 Step 2: In order to bypass activation lock, your device should be jailbroken at first. Click on "Jailbreak Tutorial", and follow the on-screen instructions to initiate the jailbreak process.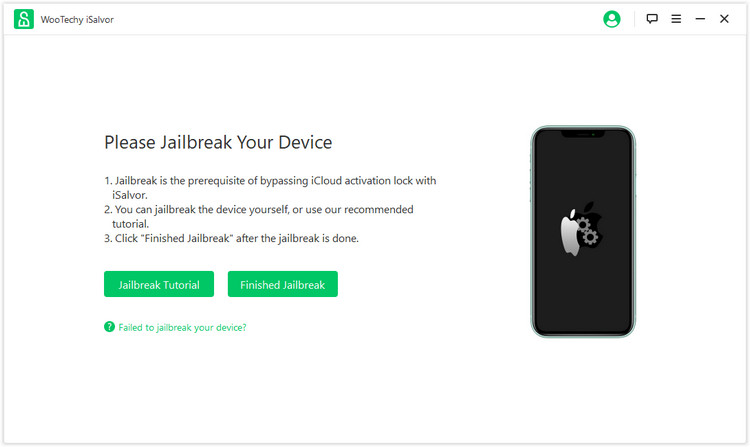 Step 3: Once done, click on "Start Bypass". Your device will start to bypass the activation lock screen.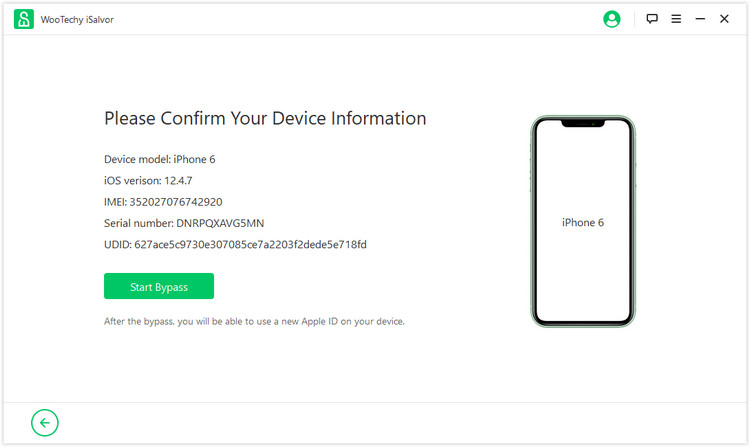 Step 4: After a minute, the activation lock will be bypassed without needing the original Apple ID.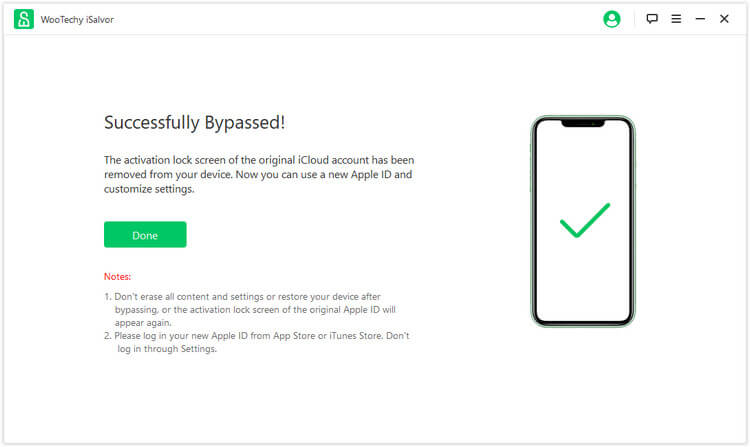 2

Bypass Activation Required on iPhone via DNS Server
Success Rate: 50%

Time: 30 mins

Difficulty: A little complicated

Supported Devices: iOS 8 to iOS 10
When an iOS device is factory reset, an activation request is sent out to Apple servers, which then initiates the Activation path. The domain name system (DNS) converts login details to numerical IP addresses while the server hosts the iOS software.
For locked devices, it is possible to change the activation path by changing the IP server path in the Wi-Fi settings when the Activation screen starts. It all sounds very complicated, but it's a straightforward procedure. Here's how to fix iphone activation required bypass by DNS server.
Step 1: Install a SIM card into the locked device.
Step 2: Select your country and language from the menu.
Step 3: You will be taken to the Wi-Fi Setting page. Tap on the "i" Symbol (Navigate, (Home Key) > More Wi-Fi Settings in case you don't see the symbol).
Step 4: Now, select the connection settings and tap on "Forget this Network".
Step 5: Tap on "i" and enter any one of the DNS server addresses below depending on your region:
USA: 104.154.51.7

South America: 35.199.88.219

Europe: 104.155.28.90

Asia: 104.155.220.58

Australia and Oceania: 35.189.47.23

Other continents: 78.100.17.60
Step 6: Next, navigate back one step and turn on Wi-Fi. Choose the appropriate network along with the password.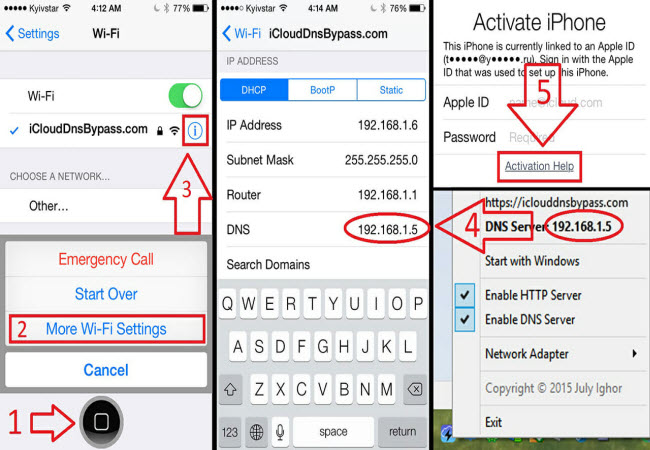 Step 7: Now press the back button once more, and you will be taken to the iCloud Bypass screen.
Step 8: Scroll down and personalize your unlocked device as you wish.
Limitations of DNS Bypass
It does not grant full-access to iOS features.

It only work for iOS 8 to iOS 10 versions.

It is not a complete removal. That means DNS server will temporarily work within a few minutes.
Common Questions about Bypassing Apple Activation Lock
Q1: Is It Safe to Bypass iPhone Activation?
Yes, it is generally safe to bypass iPhone activation. It cannot cause damage to your device or its features.
Q2: Is There Any Other Way to Remove Activation Lock?
Besides using the bypass tools that we have recommended, the options you have are to either contact the original owner of the device and ask them to unlock; or contact apple and explain the issue. But Apple may ask for the original receipt of purchase.
Q3: Will Hard Reset Remove Activation Lock?
No, a hard reset will only get rid of stored data, user settings, and third-party applications. It may reset the screen passcode but not the activation lock.
Q4: What Is Activation Lock Bypass Code?
Bypass code is a code that is created when an activation lock is enabled and used to authorize clearing the activation lock when the Apple ID details are unknown. It is stored in the Systems Manager.
Conclusion
The process of bypassing the activation lock still remains a big challenge to many second-hand iPhone or iPad users. The best way to do it is by either liaising with the original owner to unlock the device or contacting Apple Customer support and providing them with all the details they ask for.
However, to solve the iuuse of iPhone activation lock required bypass may not always be possible. That's why iPhone activation lock bypass apps exist. Now, even though there is no third party tool that will grant you 100% access to bypassed iPhone or iPad features and function, WooTechy iSalvor is the closest you are going to get; all things considered. Visit theWooTechy website and try out the tool for free before deciding to make the purchase.