There has been controversial hype about MTool Unlock as an iCloud activation lock remove tool. Recently, some users are complaing about this software and saying that the software seller is hard to contact with.
In the following paragraphs of this blog, we will be discussing the users inquiry as regards Mtool Unlocker software. More so, we will also be introducing other iCloud unlock software that serves as a perfect and more efficient alternative to Mtool.

1. What Is iCloud Activation Lock?
iCloud Activation Lock is a unique feature of iCloud's "Find My" that is on every Apple device. It was designed by Apple to limit the chances of stealing, resetting, and activating an iPhone without the prior permission of the original owner of the device.
Therefore, Activation Lock helps you keep your Apple device secure even when it enters the wrong hands, and it improves your chances of getting your iPhone, iPad, or iPod touch. This unique feature of iCloud turns on automatically on your iPhone once you enable "Find My" on your supported Apple device.
2. Comprehensive Review of MTool Unlock
MTool Unlock software describe itseal as a hassle-free and powerful tool to bypass iCloud activation lock on iPhone, iPad , Supported MEID & GSM Devices!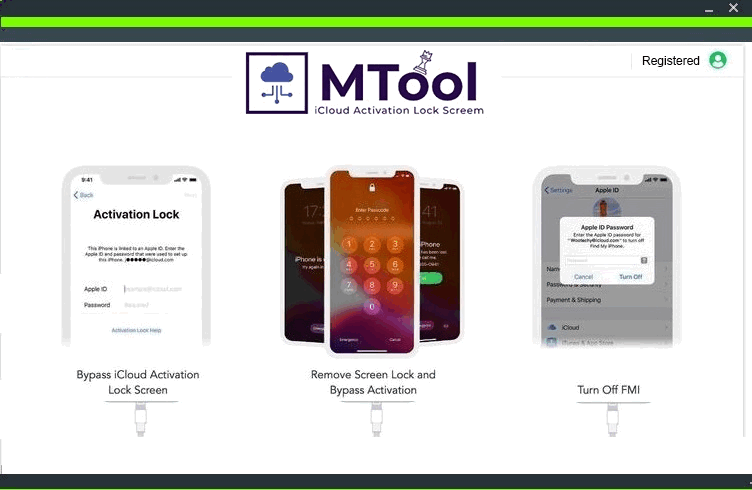 The program is claimed to be available for free but finding the functional program is the real challenge. You cannot find any legit MTool Unlock download link on the internet. What are the functions and where to download? Let's discuss the MTool Unlock review in detail.
Now learn everything about MTool Unlock for activation lock bypass
2.1 Features of MTool Unlock
Here are some claimed features of MTool Unlock by the developers:
The tool is simple, and the UI is straightforward.

The tool is available for free (if you are lucky enough to find the download link)

Can remove iCloud activation lock for most models.

Easy to find on its website.

The MTool Unlock software copies the website design of WooTechy. It's a SCAM.
2.2 How Does MTool Unlock Work?
The MTool Unlock software does not offer a trial version. You can only download the tool after paying through PayPal. Here are the steps of using MTool Unlock:
Step 1. Launch it on your Windows computer and connect your device to the software.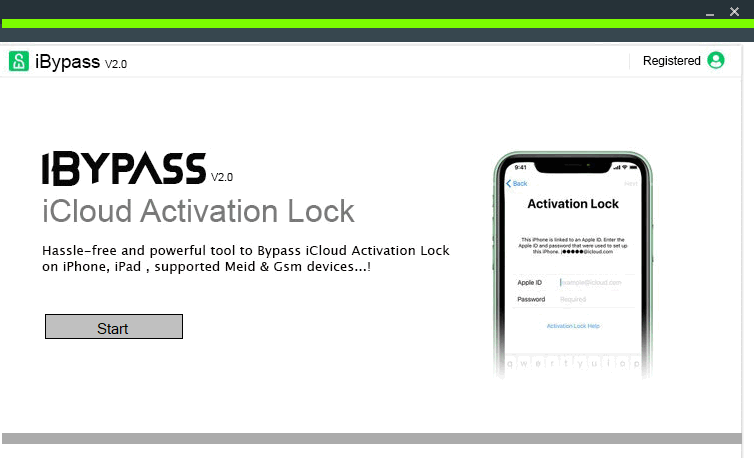 Step 2. Select the mode that suits your device situation.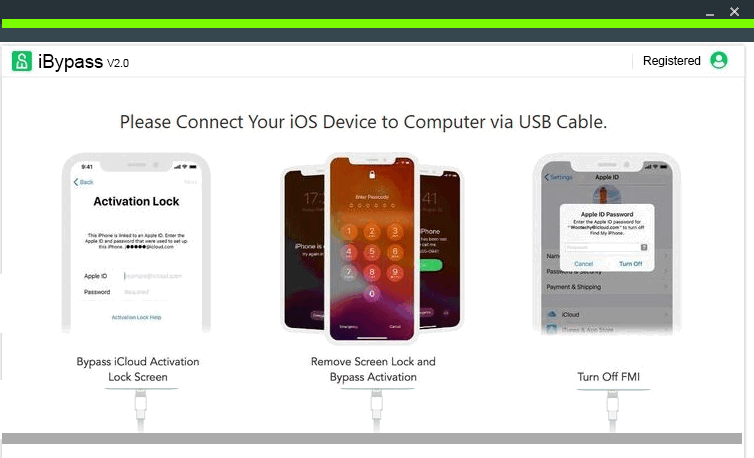 Step 3. Confirm your device information and then click "Activate Device".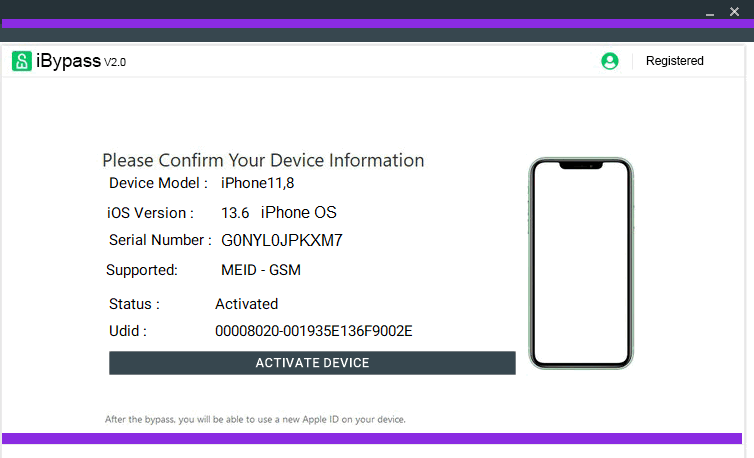 2.3 Free MTool Unlock Download
The tool is not a premium tool as there are no exclusive features included. You can simply search for the free MTool Unlock download link. There is no link to the official site of the MTool Unlock, so many users fall prey to clickbait and other spam sites.
If you want to download MTool Unlock for free, make sure that you have read the online reviews by other users. As per our research, we could not find a single positive and legit review about MTool Unlock that speaks high. You can visit several sites and blogs for MTool Unlock free download, and you might find Zip files at some sites.
2.4 User Reviews for MTool Unlock
No authority review site has any mention of MTool Unlock. As there is no official site, you cannot find testimonials either. Many websites have personally tested the tools, but they strictly prohibited the use of MTool Unlock as it does not work for any model or any device.
According to a website focusing on unlocking iOS device, they sent download links to nearly 200 users and most of them replyied that MTool Unlock does not work. Their offical introduction is as below:
2.5 FAQs for MTool Unlock
Here are some questions that most of the users ask after reading the online reviews and feedback. Before starting your search for the MTool Unlock download link, go through MTool Unlock FAQs first.
Q1:Where can I download MTool Unlock?
There is no official download link for MTool Unlock. You will have to search for different sites and blogs for the working MTool Unlock download link. Most of the sites are just promoting spam links, so avoid downloading MTool Unlock at all. I found a website claiming to offer free download links for this software, however Google Chrome said "Failed - Virus detected".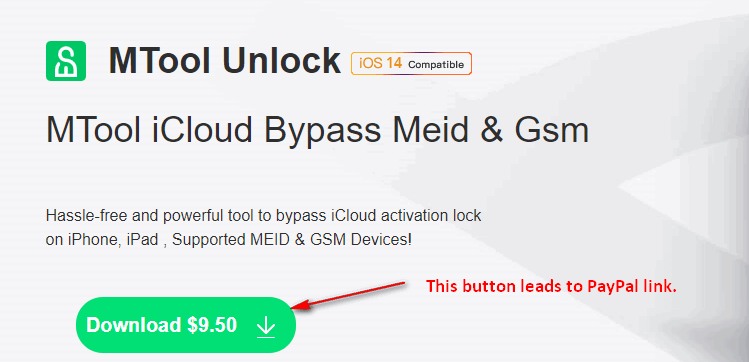 Q2:Is there an MTool Unlock alternative?
Yes, iSalvor is an alternative to MTool Unlock and we'll introduce this tool in the following part. Finding a reliable iCloud activation lock removal service is a real challenge. Many services promise great things but deliver nothing. Almost every free service is trash, and even some paid services are also a scam. They don't offer any refund if the device is not unlocked.
3. Alternative to MTool Unlock
3.1 What is WooTechy iSalvor?
WooTechy iSalvor is a good and perfect iCloud activation lock removal software program that's not comparable to Mtool Unlock. iSalvor can be used to by-pass Apple activation lock appearing on locked secondhand iPhones. It disables every iCloud lock on your iPhone without any technical error or issues and does this within minutes. More so, the "Bypass" feature of Wootechy iSalvor can instantly detour the activation lock without any stress. Hence, this makes it easy for everyone to use iSalvor efficiently in unlocking iPhone, iPad, and iPod touches.
Features of WooTechy iSalvor:
Remove screen lock and turn off Find My [device] without any passwords.

Bypass the iCloud activation lock without password and email.

Remove the previous Apple ID and use the new one.

Your device won't be erased or tracked using the previous iCloud account.

Support iPhone 5S to iPhone X running iOS 12.3 and later versions.
How to Use WooTechy iSalvor Activation Lock Remover
Even if you are a new user to this platform, you won't face any challenge as the tool is simple and comes with clear instructions. Here are some steps for removing iCloud activation or screen lock with WooTechy iSalvor:
Step 1. Execute WooTechy iSalvor on your Mac or Windows PC.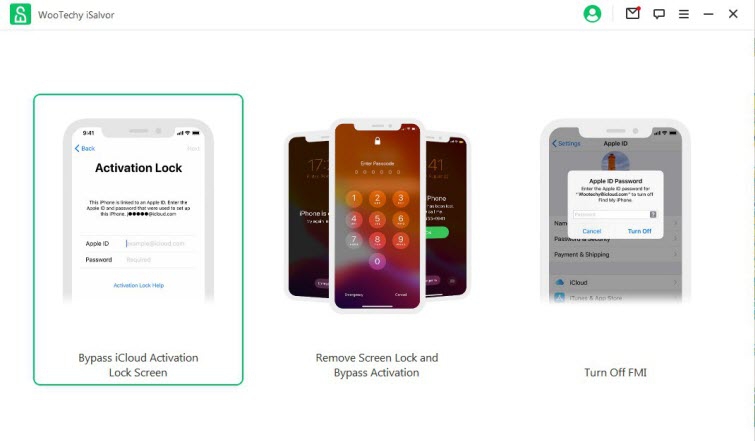 Step 2. Connect your locked device to the computer with a cable.
Step 3. Jailbreak your locked device and you can find jailbreak solutions in the package for Windows and Mac users.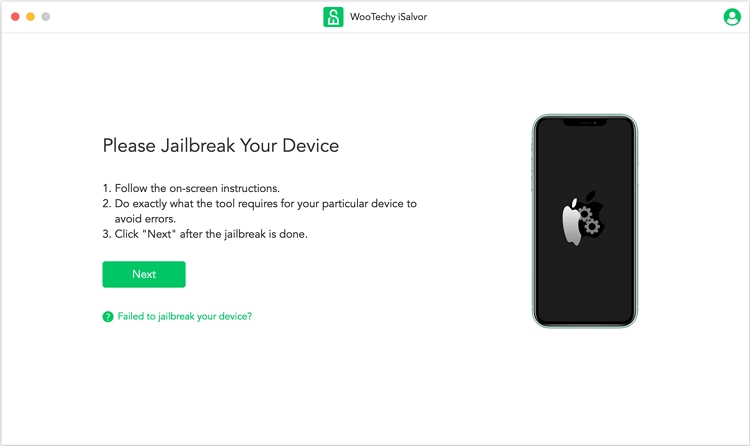 Step 4. Remove the iCloud activation lock or screen lock.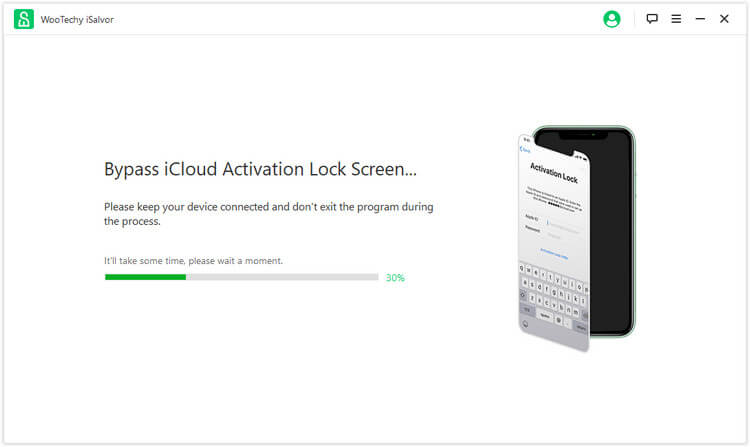 Now, your device is ready to be used just like a brand new phone. You don't need to worry about the previous details.
Conclusion
From what has been discussed above, we can draw a conclusion that MTool Unlock steals the website design, pictures and products from WooTechy iSsalvor and does not offer ant customer support. I believe you've agreed with me that WooTechy iSalvor iCloud activation lock bypass tool ultimately beats everything the Mtool Unlock Software can offer. Therefore, choose the right software now – choose Wootechy iSalvor now. You can download and use the trial version to unlock your device.