If you are looking for a way to bypass the iCloud activation lock, then Open My iCloud is one of the apps that you can try. The specific computer tool has gained a reputation as an easy-to-use app that can unlock your iPhone in just a few minutes. And it is useful if you are planning on purchasing a second-hand iOS device.
In this article, you will learn all the specifics about Open My iCloud, as well as its best alternative on the market. Keep reading.
Full Review of Open My iCloud
What Is Open My iCloud
Before we explain the details you need to know about Open My iCloud, you first need to learn what this app really is. This tool has been developed to unlock the iCloud activation lock on an iPhone, even when you don't have the Apple ID or the password. This becomes possible by utilizing the IMEI of the device. The app is offered for free and it promises to complete the process in a short time.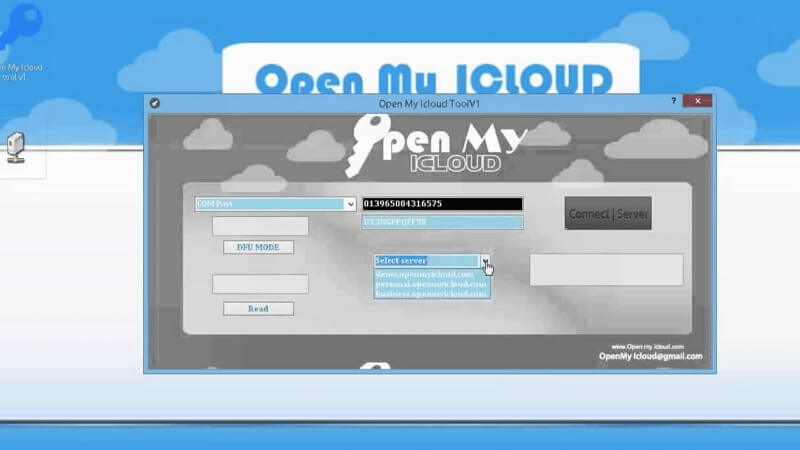 Does Open My iCloud Really Work
Not really. If you search online, you will find many conflicted opinions and reviews when it comes to Open My iCloud. In some cases, users report that they have enjoyed what the app has promised to do. However, in the majority of the cases, you will find users that are disappointed with the app. Therefore, the results of this tool are not reliable and you can never be sure if it will actually work on your iPhone or not.
Is Open My iCloud Safe to Use
Actually, NO. As far as Open My iCloud is concerned, there are some issues concerning security and privacy. All these worries are the result of the download links provided on the app's official website. Namely, when you click on the download link, you are redirected to a page where you need to register. If you decide to go through the registration process and click on the download link once more, you will only be able to view Google Ads. This has led many users to believe that the tool is a scam since the download link is not working at all.
Why or Why Not Choose Open My iCloud
Open My iCloud is an app that has both advantages and disadvantages. Below, you will learn about them so that you can decide if this tool is the one for you.
Pros
Able to bypass the iCloud Activation lock on your iPhone.

It has a free trial version to use.
Cons
Many unsatisfied feedback from users determine its low success rate.

Suspicious download link makes it an unreliable tool.

Annoying virus and malware are everywhere before, during and after the use of this tool.
The Best Alternative to Open My iCloud - WooTechy iSalvor
All these concerns about Open My iCloud make it essential that you find a trustworthy alternative to it. That's why you need WooTechy iSalvor, which is the best app that you can install on your computer to bypass the iCloud activation lock.
This tool is very reliable, a thing that is proven by its high success rate and countless positive reviews. Moreover, it also offers additional unlocks for screen lock and SIM lock, which will be very useful to you in the long run. With this tool, your device is under 100% protection and won't be infiltrated by vicious virus or malware.
Here is how you can use WooTechy iSalvor to bypass the iCloud activation lock on your iPhone.
Step 1.Find the WooTechy iSalvor's downloader on the app's official website. When you launch the app, select the Bypass iCloud Activation Lock Screen option on the home screen.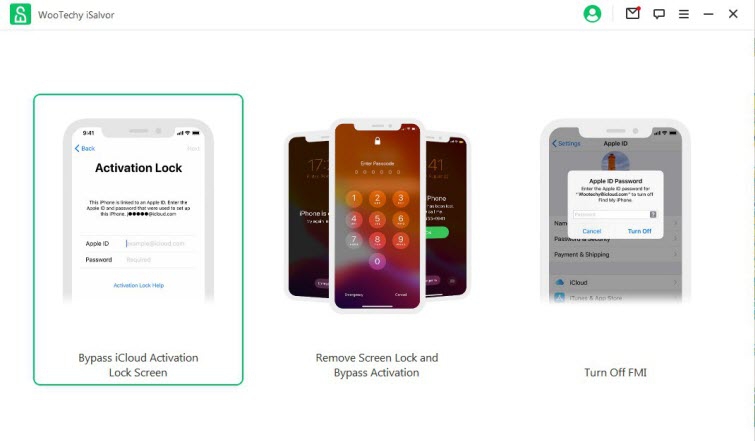 Step 2. Use a USB cable to connect your iOS device to your computer.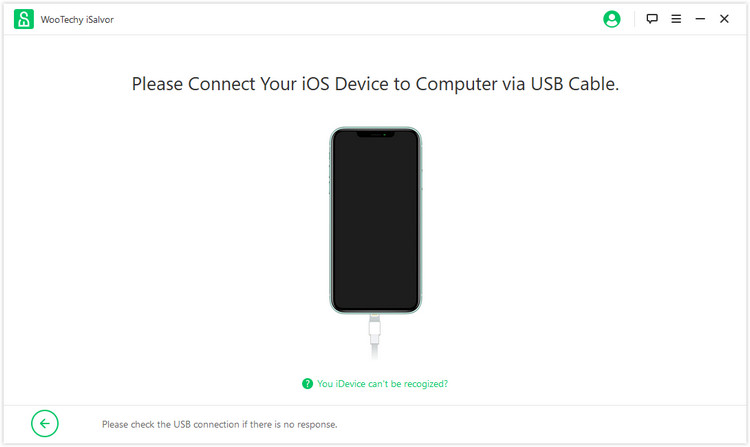 Step 3. The next step is to jailbreak your device. For Mac computers, iSalver automatically detects and gets the best jailbreak package for your iPhone. Once the download is completed, you can start the jailbreak. For Windows computers, you'll need the hlep of the jailbreak tutorial offered by the program. Just follow the steps to complete it.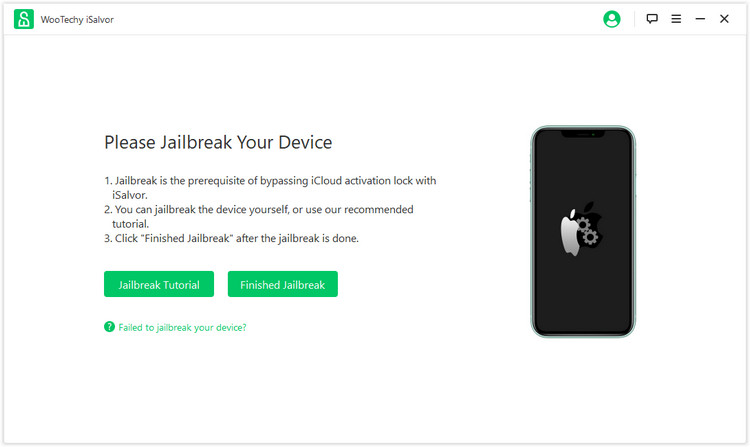 Step 4. On the next screen, you will see all of your device's information. Check their validity and click the Start Bypass button to begin the process.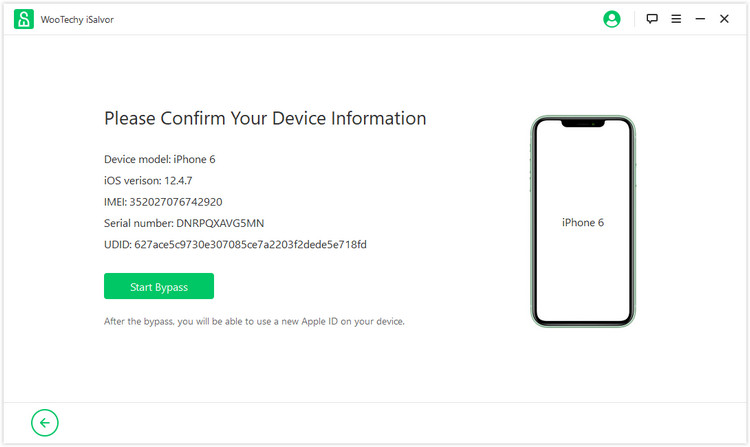 WooTechy iSalvor will take a few minutes to bypass the iCloud activation lock.
Conclusion
Open My iCloud is one of the apps that come up when you are looking for a tool to bypass the activation lock. However, WooTechy iSalvor is a better and more reliable option as it can complete the task safely, quickly and effectively. Install it on your computer to take advantage of its high-quality services. Try it now!