Find My iPhone is probably the most distinct feature of the iPhone that has done more to prevent iPhone theft than other security measures.
But the problem arises either when you buy a legitimate iPhone only to find out it's already locked with iCloud activation lock, or you forget Apple ID login credentials after a hard reset. In either case, you have to unlock find my iPhone to get access to your iPhone.
How Does Find My iPhone Work?
Find My iPhone is an added security feature in iPhones that help prevent your iPhone from theft. It contains the Activation Lock feature which automatically turns on when you enable the Find My iPhone option.
From that point on, your Apple ID credentials are stored on an Apple server and you can lock iPhone remotely if it gets lost. Once locked, no one else can use any feature of your lost iPhone. You can display a custom message on the locked screen that may help you get it back.
In case if it gets stolen or lost, you can:
Sign in to iCloud.com on the web or use the Find my iPhone app on any other Apple device and select the Find iPhone option.

You can view the location of the lost iPhone on the map. If it's nearby, you can play a sound and find it, else you can lock it by hitting on the 'Mark as Lost' option.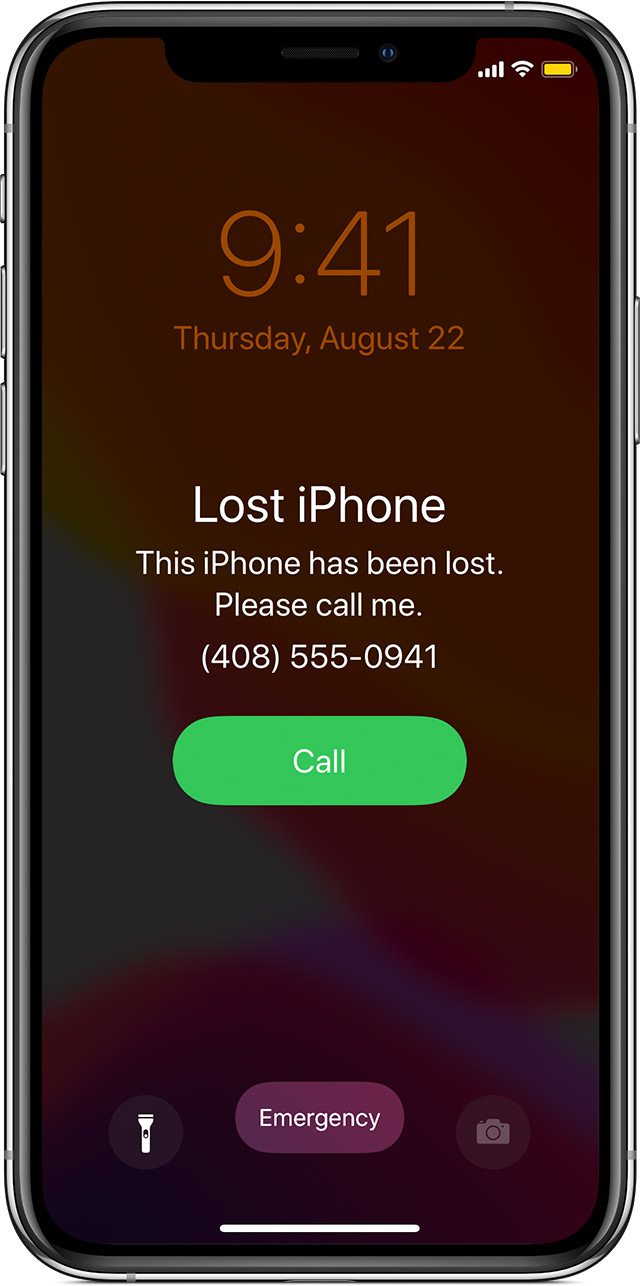 But when you forget the password of your iCloud account, the Find My iPhone feature will do its best to prevent you from regaining access to your device, and it could get really frustrating.
Unlock Find My iPhone Without Passcode - iSalvor
The Find My iPhone feature sometimes renders an iPhone completely useless. But gone are days when one couldn't do anything about it. Now, you can unlock Find My iPhone using third-party software and that's where WooTechy iSalvor comes into play. This multifeatured software is designed to bypass Find My iPhone lock permanently and remove iCloud account (Find My iPhone) in just a few minutes. It's compatible with almost all iPhone versions and iOS, so you can turn off find my iPhone lock without any compatibility issues.
Its intuitive and easy-to-use guide allows even the novice to get past iCloud-locked screen. What makes Wootechy iSalvor the best iCloud activation lock bypass tool is its high success rate, blazing-fast speed, and reliability.
Top Features of WooTechy iSalvor
Remove device from Find My iPhone without password

Remove the previous Apple ID without Apple ID or password.

Support most iOS devices and iOS versions.

Use another Apple ID to access to your device after bypass.

Easy to use for non-tech users.

Prevent tracking or remote erasing from the previous owner.
To remove device from iCloud Find My iPhone, follow the simple steps below:
Step 1: First download and install iSalvor with the download buttons above. Then launch it and select the Trun Off FMI function.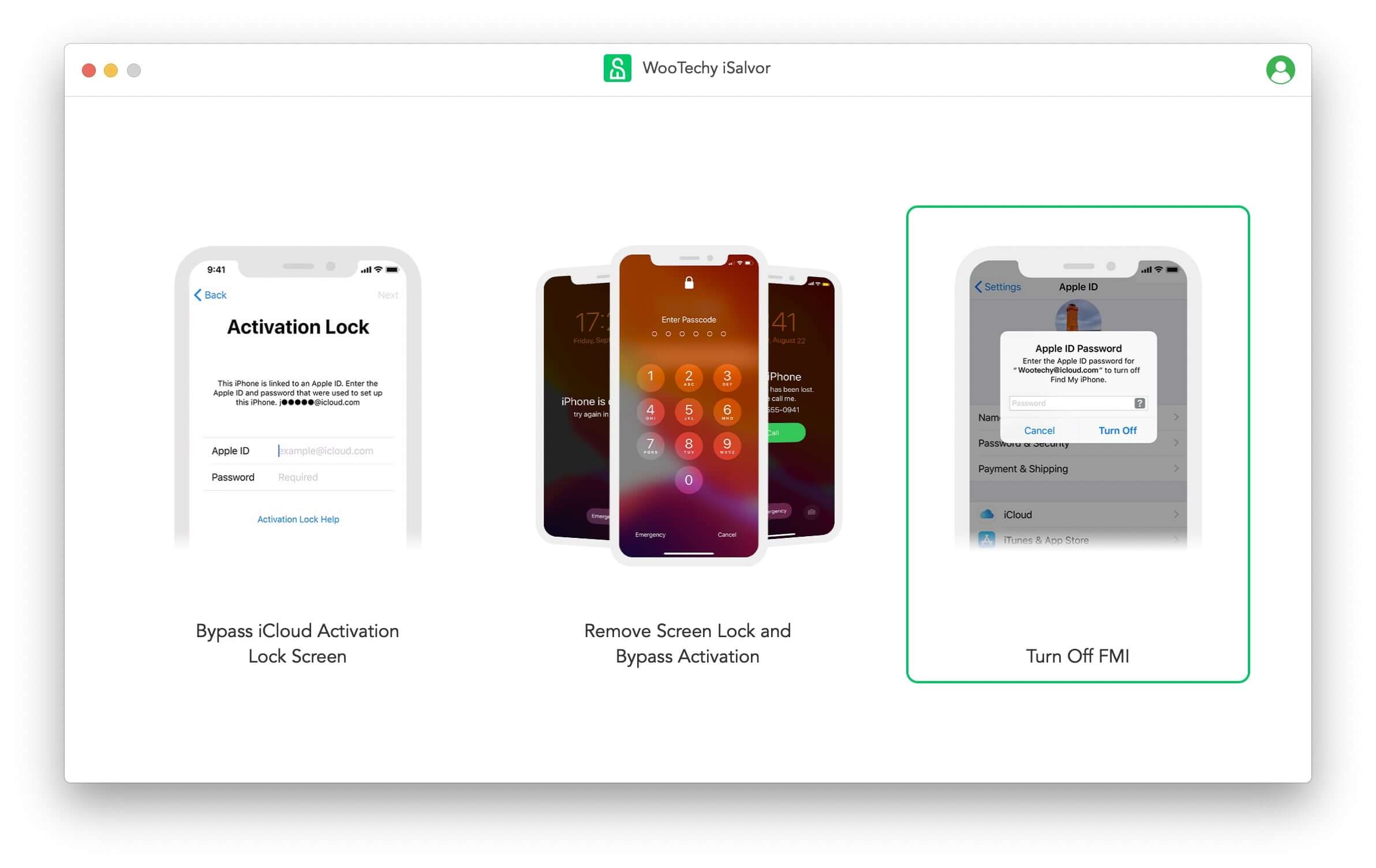 Step 2: Connect your device to the computer and jailbreak with the instruction provided in the program. Jailbreak for iPhone 6 to iPhone X can be done by following the in-app guide. Jailbreak for iPhone XR to iPhone 11 Pro Max can be done according to this jailbreak tutorial.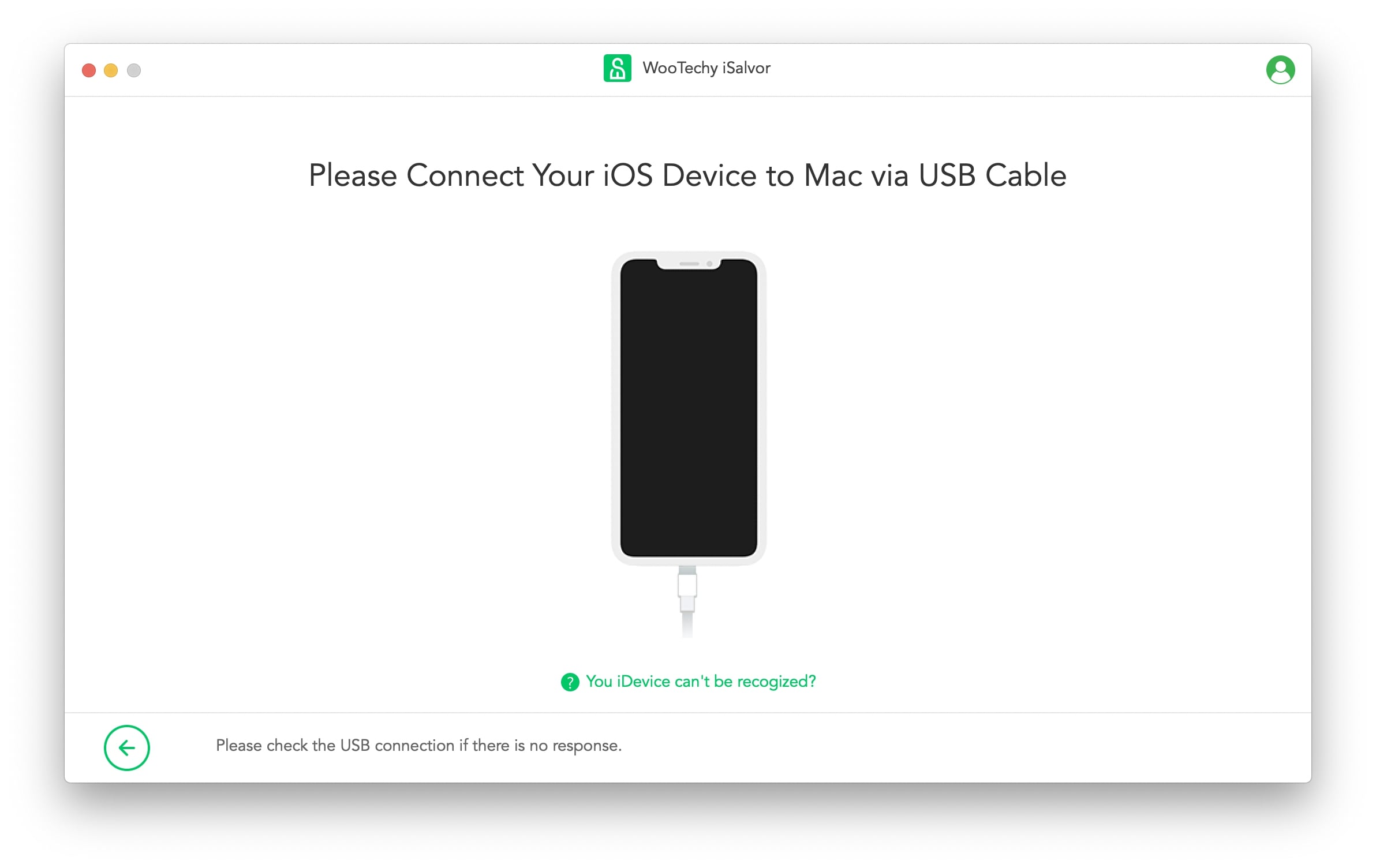 Step 3: After that, iSalvor will start turning off the Find My iPhone function on your device.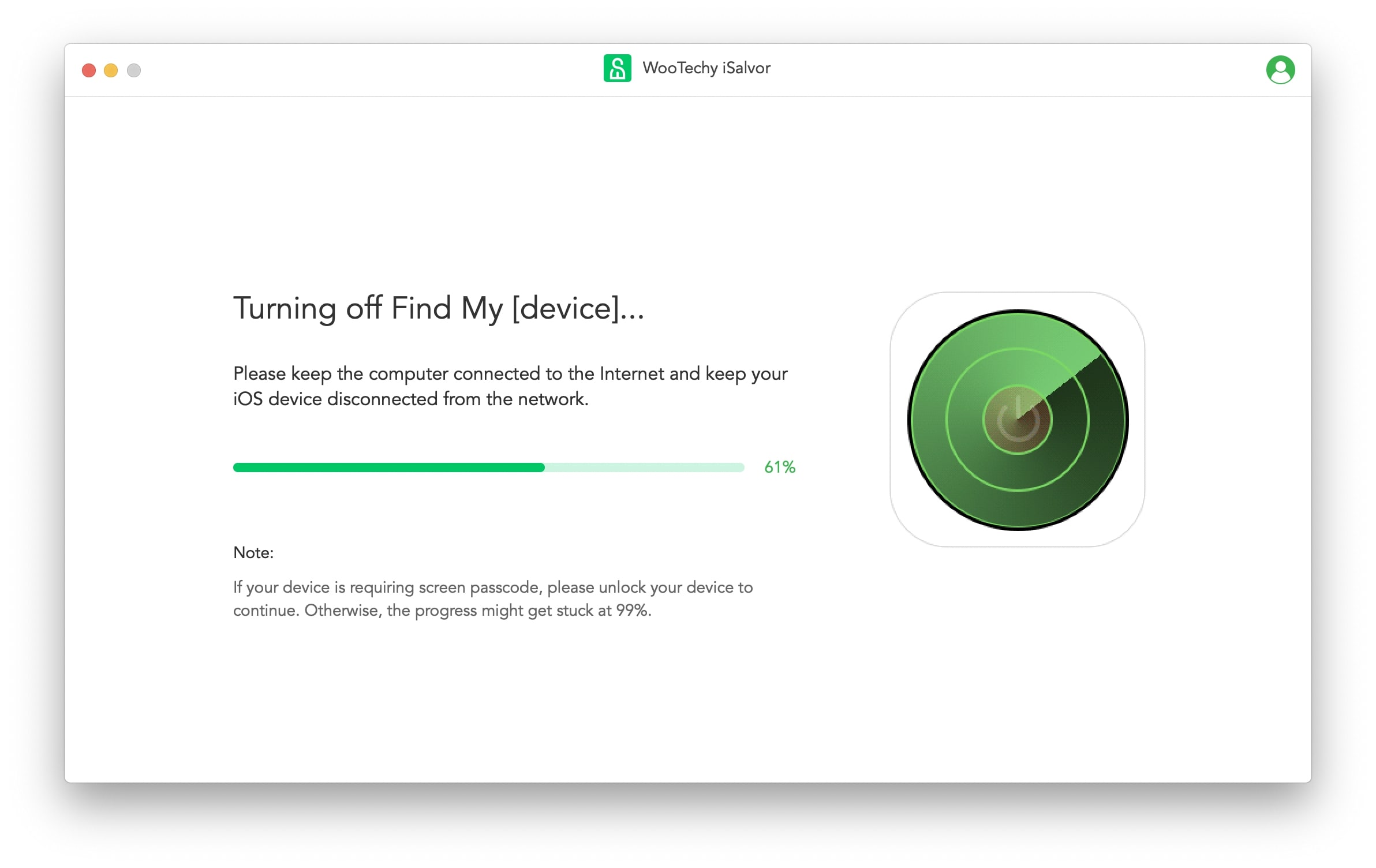 Step 4: Then you need to verify your FMI status according to the on-screen instruction, and select ON or OFF in the Find My [Device] dropdown list. After that, click Confirm.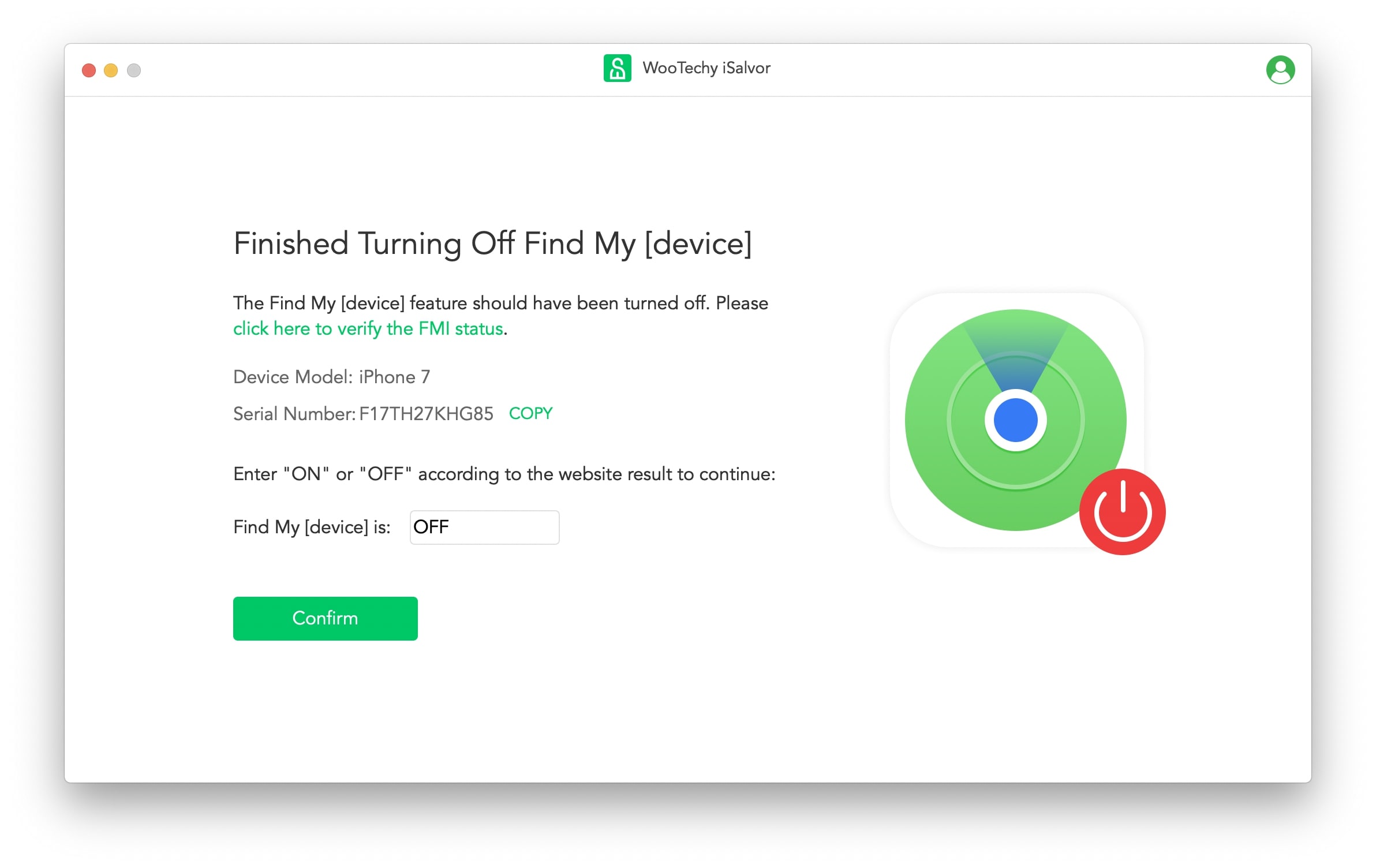 Step 5: Finally, iSalvor will remove the Apple ID from the device completely. Wait for the process to finish and then you can use the device as a brand new one.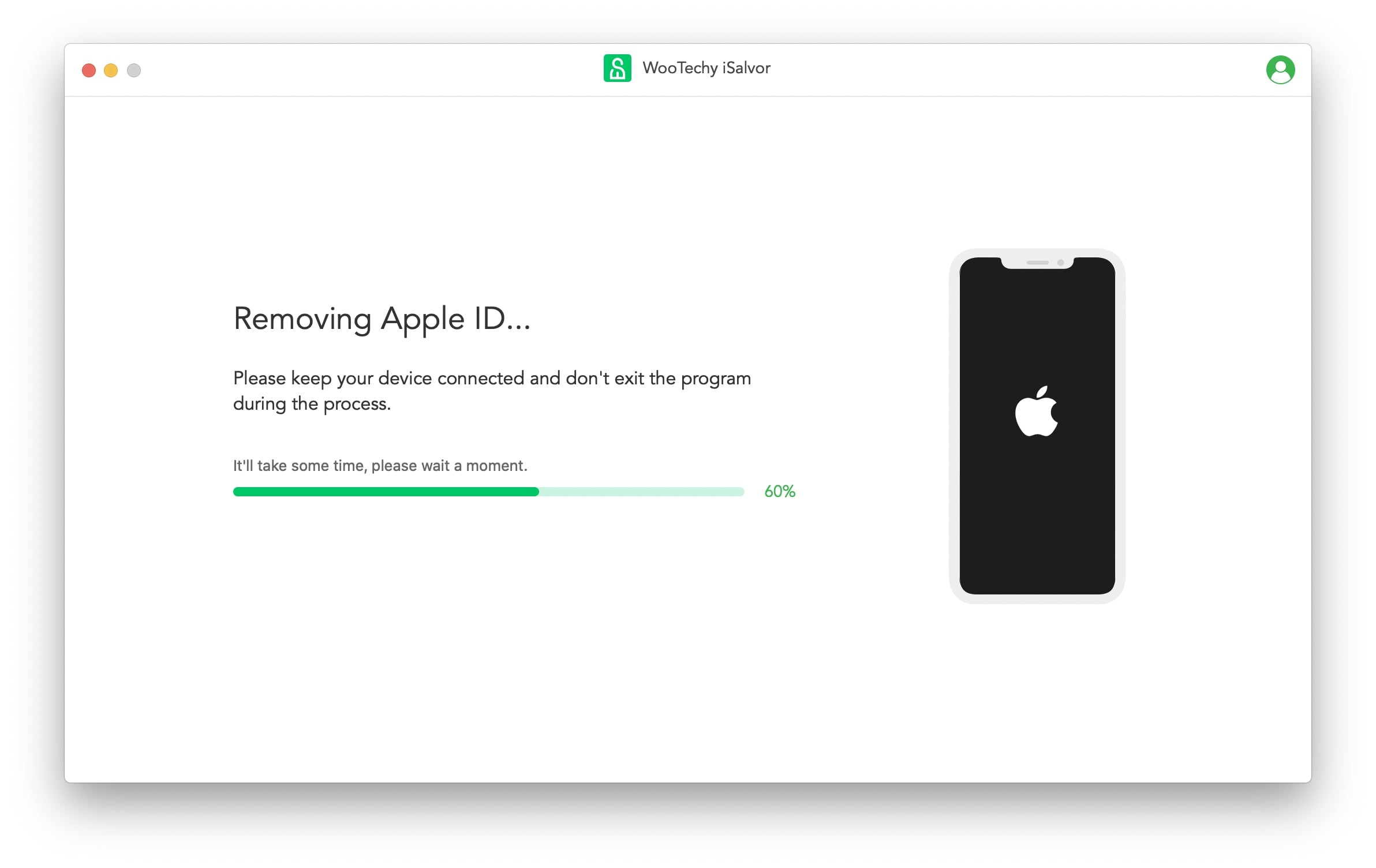 iSalvor also works when your device is locked/disabled or in lost mode, you can use the Remove Screen Lock and Bypass Activation to remove the device from Find My iPhone. Check out the iSalvor guide page or download a free trial version with the buttons below.
Part 3. Other Approaches to Unlock Find My iPhone
If you still have second thoughts about using a third-party tool to turn off find my iPhone lock, then we got your back. We have also compiled some official ways to solve the find my iPhone activation lock problem. These official methods are time-taking and complicated but can prove effective in solving the issue.
#1 Get Help from A Certified Apple Store
If you can't unlock the device then visit a certified Apple store and ask for their help. You have to show proof of ownership, so do bring an iPhone purchase receipt. Apple technicians will assess if they can repair your iPhone or find a way out to regain access to the home screen. They will charge you for the services.
In most cases, they can't do anything about a locked iPhone. So set your expectations accordingly.
#2 Retrieve The Password of Your Apple ID
If you can recall the Apple ID but forget its password, then follow the below steps to retrieve your password:
Visit iforgetapple.com and enter your Apple ID email address.

Then, choose the I need to reset my password option and hit Continue.

Now, answer the questions or else open the email ID sent by the Apple administration titled How to reset your Apple ID password.

Click on Reset Now, enter your new password and confirm it.

Now use this new password and get past the activation lock screen.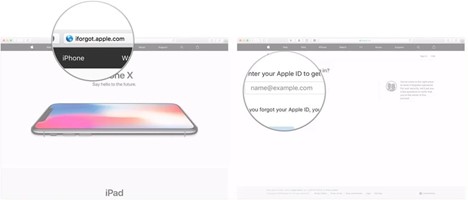 #3 Ask The Original Owner to Unlock It Remotely
If you're not the original owner and have purchased an iPhone with a locked iCloud account, you need to contact the original owner and ask him/her to remove it. It can be done remotely. To achieve this:
Visit the official iCloud website.

Login with the same Apple ID and password synched with the locked iPhone.

Now, select Find My iPhone and the site will show all the devices linked to that Apple ID.

Choose the iOS device you want to remove the activation lock and select the Erase iPhone option and enter your Apple ID again.

A pop-up window will appear. Hit on Erase to confirm the action.

Once the iPhone is erased, select the Remove from Account option to completely remove the device from that Apple ID.
And that's it, now you can set your iPhone as a new device and enter a new Apple ID to start using it.
Part 4: FAQs About Unlocking Find My iPhone
Many people have misunderstandings and concerns when it comes to unlocking the iCloud activation lock. We are here to answer some FAQs of iPhone users and debunk common misconceptions about activation lock.
Q

Is it legal to unlock find my iPhone activation lock with software?
Apple administration allows users to unlock find my iPhone activation lock with third-party software as long as you have legitimately bought an already locked iPhone or forgot its password.
Q

Do I have to jailbreak my device? Is it safe and how?
Yes, it's mandatory to jailbreak your locked iPhone to complete the bypassing process using iSalvor. If you're using it on Mac, then the software will guide you through the jailbreak process, but jailbreaking is a bit complicated on Windows computers.
You need:
A Windows computer.

A flash drive of minimum 2GB capacity.

Download several files on your computer, which are included in the iSalvor Jailbreak tutorial.

Follow the tutorial instructions to jailbreak the device. Since these files are in GBs, it may take you a couple of hours or so to complete the process.
Q

What will happen after I unlock my device?
Once you unlock the device, you can use all features of your iPhone (except iCloud, cellular calls, and data) and customize its settings accordingly.
Q

Will I be able to restore my phone to normal after unlocking?
Yes, you can restore it to normal. But remember, restarting iPhone with iOS 13.3 or above or resetting them will again bring an activation lock screen.
TIP: You can use Wootechy iSalvor many times on the same device. Don't fret if you get stuck on the activation lock screen again in the future. Just use the same procedure and bypass it
Q

Is my device supported to be unlocked?
iSalvor supports most Apple devices but not all. To see all supported devices, go to the official product page, or directly download a free trial version and test whether your device is supported or not.
Final Remarks
iCloud activation lock is the most distinctive feature of the Apple security system that protects your iDevices from getting stolen. This article has provided a detailed guideline on how you can bypass the iCloud activation lock using simple techniques. However, if you want the quickest and easiest way to get past the activation lock screen, then iSalvor is the software you're looking for. Just download and give it a try!