For many apple users, the iCloud activation lock is one problem that could sometimes prove difficult to handle. This is even made more difficult because most iPhones are sold locked. Several solutions have been proffered to this problem; one is using IMEI to remove the activation. Several third-party applications offer this service. However, how do you know which of them is the best for you? Most of them are effective and can do a decent job, but there are a number of things that stand them apart. From pricing, ease of use, effectiveness, compatibility and flexibility, you'll be introduced to these solutions— starting from iUnlocker. If you're experiencing this issue on your Apple device, you'll also be able to compare iUnlocker with other methods. That way, you can choose which is best for you.
Part 1. Detailed Review of iUnlocker
Before we delve into the iUnlocker and how you can use this tool to remove the iCloud activation from your Apple device, let's first understand what the tool is, its features and how it works.
1.1 Main Features of iUnlocker
What is iUnlocker?
iUnlocker is an online third-party web app that provides apple device owners with a number of helpful services such as iPhone network unlocking, IMEI checking, and the removal of iPhone iCloud. The site is quite popular and is seen as an alternative to the official methods of paying IT professionals to carry out these tasks.

Here are some of the key features of iUnlocker:
It allows iPhone users to unlock their devices from a particular network carrier to switch from one network to another.
Not only can you check for the IMEI number of an iPhone, but you can also generate an IMEI report detailing the device's essential information.
It is for any apple device owner who wants to remove iCloud activation from their phones without a password.
1.2 Is iUnlocker Reliable?
No. iUnlocker often gets mixed reviews from those who use it. This shows that it perhaps is not as consistent as you might expect it to be. For your information, here are some pros and cons of iUnlocker:
Pros
iUnlocker is a cheaper alternative than going to IT professionals to solve these problems.

iUnlocker is easy to use and does not require any tech knowledge.

iUnlocker is handy. If you're not close to a computer, it can still do a job on your mobile device.
Cons
Inconsistent: The iUnlocker iPhone Unlock and iUnlocker iCloud Remove features have generated inconsistent success rates.

Time Wasting: Sometimes, it takes a long time to generate results and still ends up not working.

Selective: Users from the USA are not supported by the iUnlocker iCloud Remove feature. If you're from the US, this feature is not for you.

Expensive: While iUnlocker may be a cheaper alternative to IT professionals, they're also quite pricey compared to similar third-party service providers.
1.3 How Does iUnlocker Check IMEI to Bypass iCloud?
These vital steps guide you through how the iUnlocker IMEI check can be used to bypass iCloud.
Step 1: Generate Your Device IMEI
First, dial *666* on your device to know your IMEI number.
Step 2: Access the Unlock Device From iCloud Activation Unlock feature
Visit the iUnlocker website and locate the Unlock Device From iCloud Activation feature on the site menu.
Step 3. Type In Your IMEI
Punch your IMEI into the dialogue box provided for it. Ensure to input the correct information.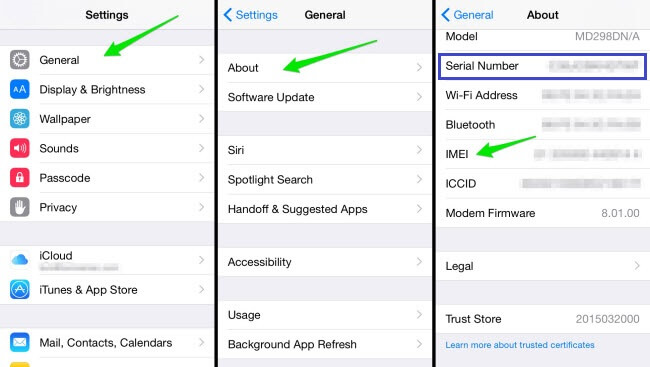 Step 4. Make Payment And Proceed
Include your card details and make payment for the service. Then wait for the estimated time previewed on the order page.
1.4 Is iUnlocker Free to Use?
iUnlocker is NOT Free to use. The service is a premium service, although it has different prices for the different features it offers.
The iUnlocker IMEI check costs from $1.99 to $3.99.
The iUnlocker iCloud Remove feature cost ranges from $9.99 to $219.99.
The iUnlocker iPhone Unlock feature costs $99.99 to $119.99.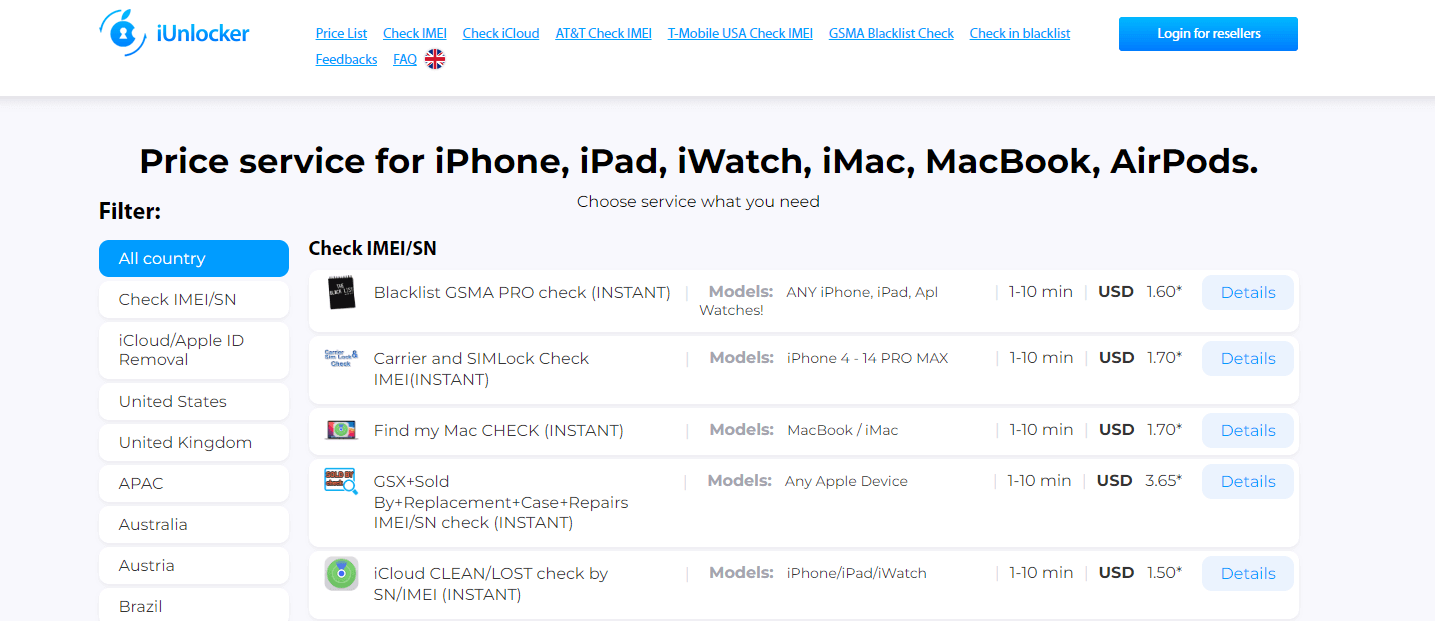 Part 2. Find iUnlocker Unsuitable for You? Try This Power Tool!
iSalvor is a similar online tool to iUnlocker. It was created by Wootechy and is trusted by millions of users around the world. Its high success rate, blazing-fast speed, and reliability make it a viable choice to bypass iCloud activation lock.
Why Choose iSalvor
75.000.000+
Downloads
iSalvor offers the iCloud activation lock screen bypass. With this feature, you can easily bypass the activation lock on your Apple device.

They also offer the Remove Screen lock and bypass activation feature with which you can unlock your device after it has been locked either by a screen lock, in disabled or stolen mode.

It provides a feature to help you turn off the Find My Device on your device and completely erase it from your device without needing a password.

iSalvor also has a feature called Remove iPhone SIM Lock. With this feature, you can solve scenarios when you get messages like SIM not supported or SIM not valid.

In addition to each of these services, iSalvor provides multiple options for different OS types to make the services seamless and compatible with your device.
Follow the guide to use iSalvor
Step 1: Download and run the iSalvor
Open the application on your PC or Mac. Once opened, choose Remove iCloud Activation Lock Screen.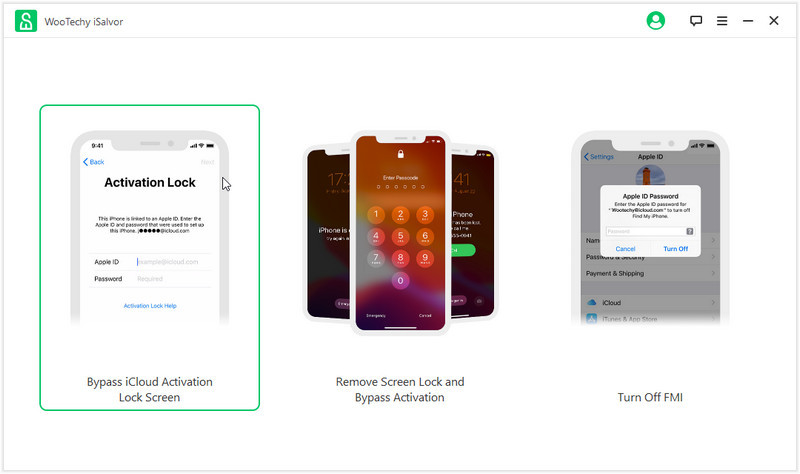 Step 2: Connect your Apple device
Connect your device to the computer with a lightning device. It's best if you use an original cable. If the connection fails, fix it by clicking on the "Your idevice Can't Be Recognised" message.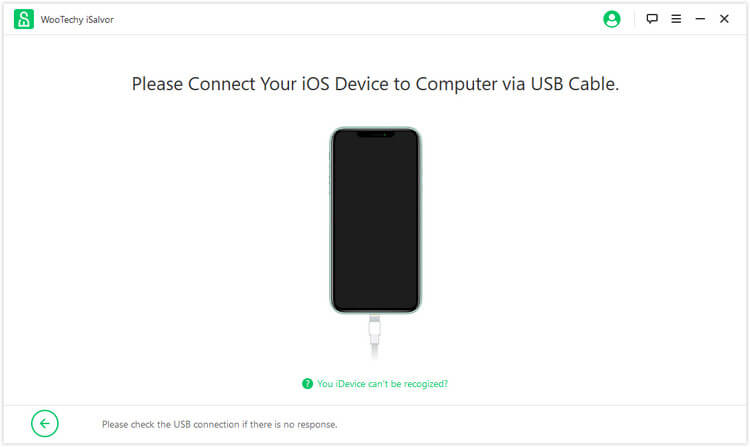 Step 3: Jailbreak The Device
Your device must go through the jailbreak process before the bypass is attempted. There are two different processes for Windows and Mac devices.
For Mac Devices
With iSalvor, the right jailbreak package will be downloaded for your device. As soon as it downloads, click on the Start Jailbreak button.
Follow the instructions on the screen and do what is said. Then wait a moment to conclude the jailbreaking process. Click next to proceed.
For Windows Devices
There is no known jailbreak solution for Windows devices. However, you can click on the Jailbreak Tutorial button on iSalvor. Follow the instructions and when you're through, click on Finish Jailbreak to continue.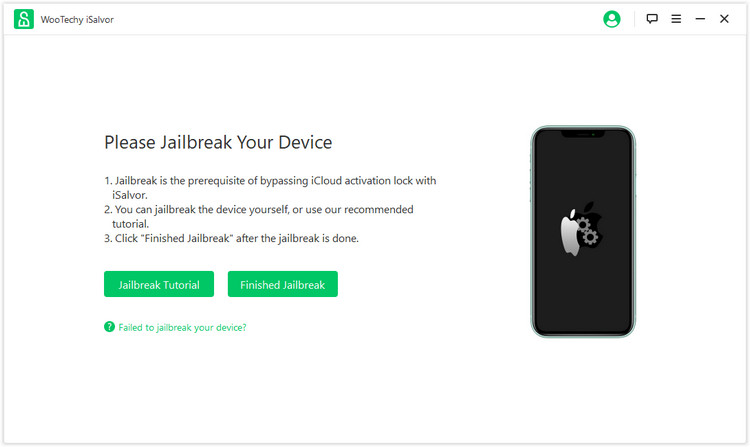 Part 3. Comparison Table Between iUnlocker and iSalvor
| | iSalvor | iUnlocker |
| --- | --- | --- |
| Compatibility | iSalvor provides the option for different OS types to allow for better compatibility. | iUnlocker does not have such features. |
| Success Rate | iSalvor success rate is decisively higher as it is more consistent. | iUnlocker success rate is lower because it is rarely consistent enough. |
| Cost-Effectiveness | Value for money, iSalvor is a better choice. | iUnlocker does not provide that much in terms of value for money. |
| After-Sales Service | Average | Average |
| Ratings | Has higher ratings. | Low ratings. |
Conclusion
Suppose you have used a number of alternatives to try and solve the problem of removing the iCloud activation lock. In that case, it might be the perfect time to try a cheaper, more consistent and more efficient alternative in iSalvor from Wootechy. With this tool, you'll be getting yourself a flexible service provider for several other problems regularly faced by iPhone users. It's best to head over to the Wootechy website and download the iSalvor application now.