Sometimes, we mistakenly delete our memorable photos, videos, and other data. It is undoubtedly a frustrating situation, but don't worry; we are going to fix it and help you recover your lost files. In this article, we will discuss different methods for recovering deleted photos with the help of some easy ways and fast recovery software. With the right approach, it's possible to recover deleted photos on Android without losing data.
Part 1. Can You Recover Deleted Photos on Android?
Yes, it is possible to recover deleted photos on an Android device. For recovery, several methods are helpful in getting back your deleted photos. Usually, deleted photos are placed in the Trash folder, so you can restore your lost photos from there. Moreover, if you don't have any backup, you can use special recovery tools. These tools do not require any backup and can recover almost any type of file in a few minutes.
Part 2. How to Recover Permanently Deleted Photos on Android Without Backup
In most cases, users do not have a backup of the lost data. They could have deleted the files accidentally, and there could be an issue with the storage device. Therefore, they look for a solution to recover the deleted photos without any backup.
It is possible to recover the deleted files without any backup, but you need to use third-party software or tools that can efficiently recover all the lost data. You can use WooTechy iSeeker (Android). It is specifically developed for recovering lost data from Android phones without any backup. It will recover your photos in a few minutes. Follow the simple steps below and get your photos back.
Features:
100.000+
Downloads
Quickly recovers deleted files and lost data.

Recovers photos, videos, and 11+ other data with one click.

Works on 6000+ Android devices, so there won't be any compatibility issues.

It can recover lost data in all cases, including SD card issues, broken screens, forgotten passwords, accidental deletions, system root, etc.
Step 1. Download WooTechy iSeeker (Android) on your computer and install it. Launch the software. You will see four options on the window. Click on Recover Phone Data.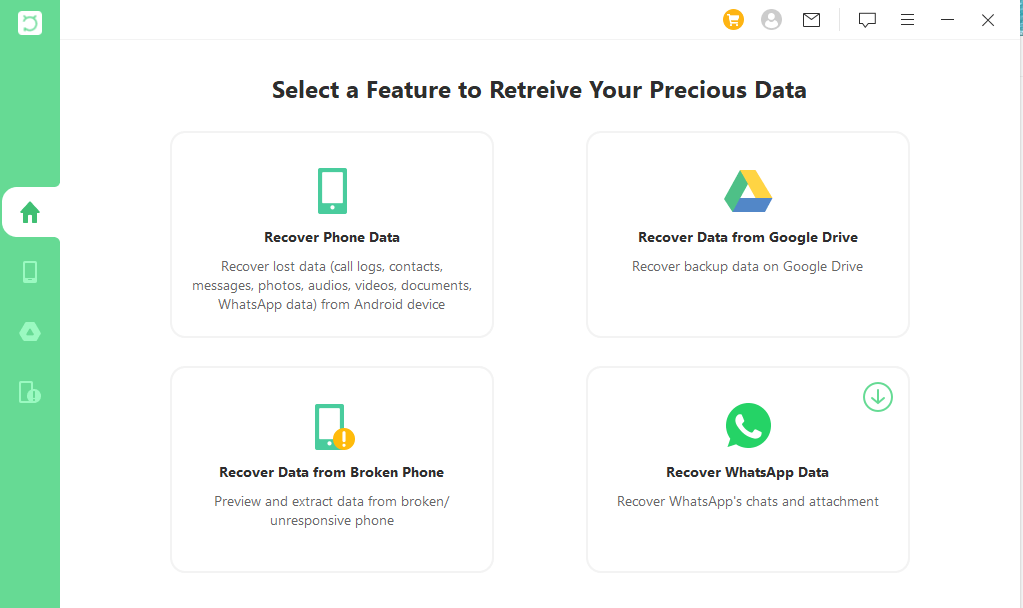 Step 2. Connect your Android device to the computer using a USB cable. Click on Start.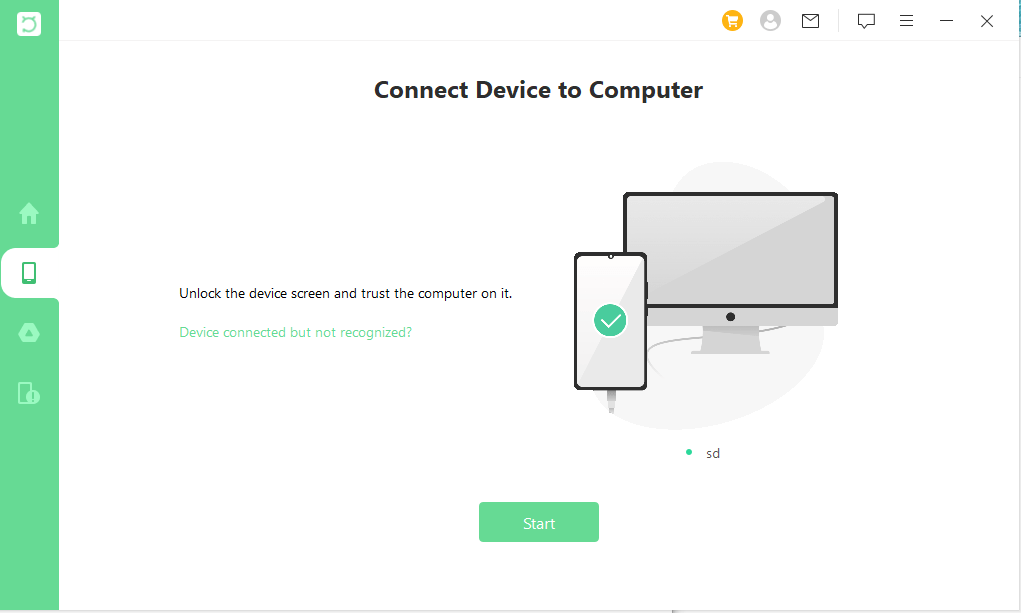 Step 3. You will see two scan options on the screen. One is the Quick Scan, which is suitable for quick recovery. The second one is the Full Scan, which is the best for Deep Recovery. Choose any of them according to your situation.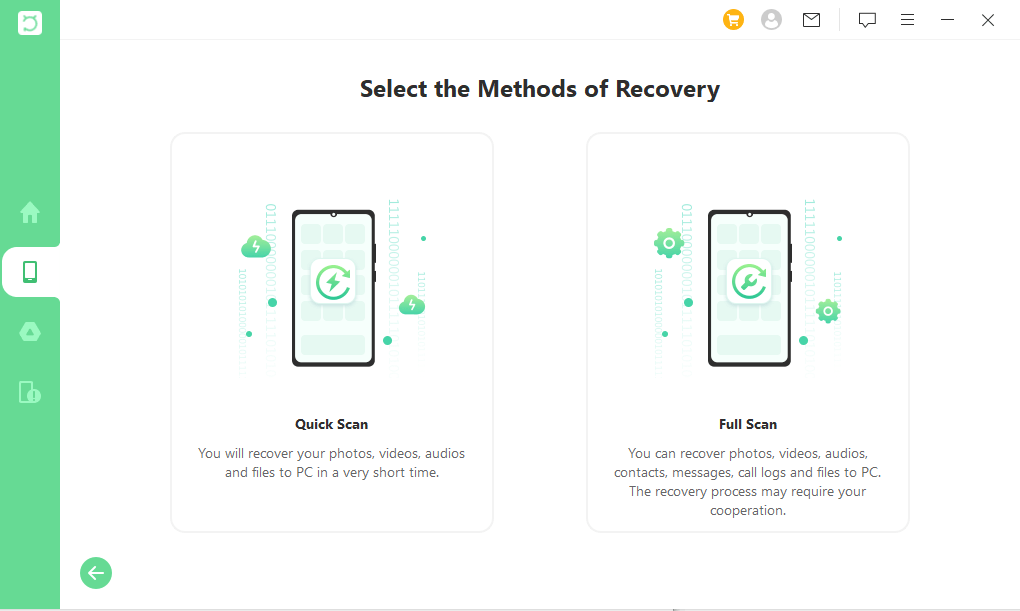 Step 4. After selecting any one option, you will see the Analyze Device Information interface. The software will start to analyze your photos and other data on your Android. It will take a few minutes.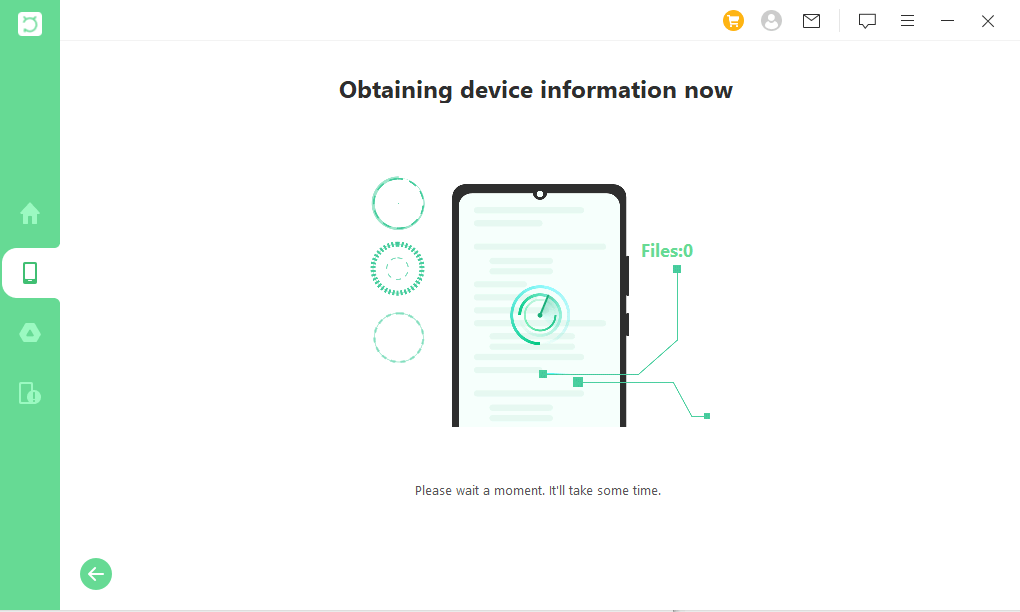 Step 5. Now, all your lost files will be shown in detail on your Android screen. Click Photos and select the ones you want to recover. Click Recover.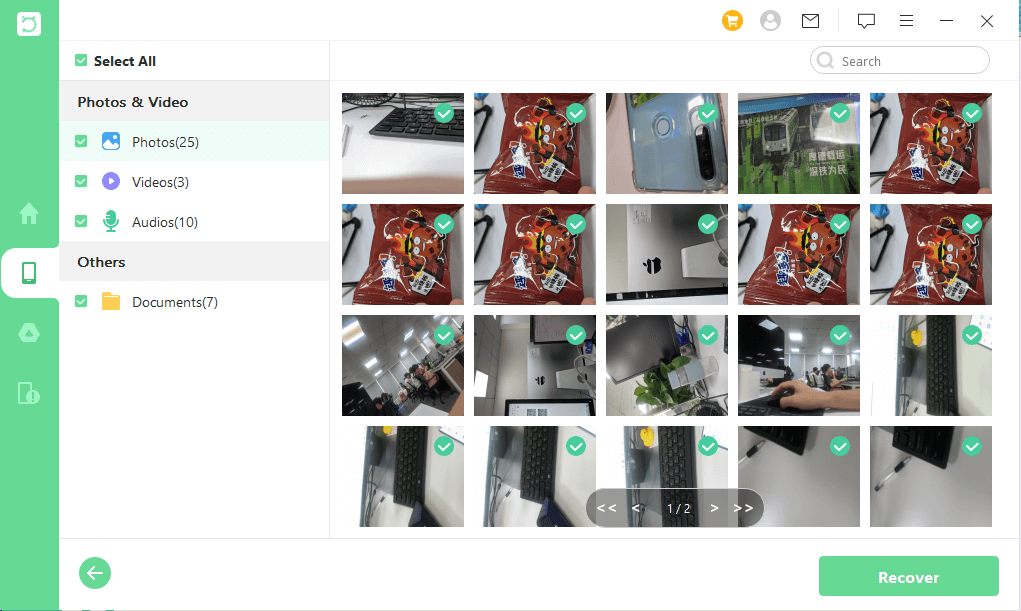 Part 3. How to Restore Delete Photos from Trash on Android
Restoring deleted photos from the trash on Android is a simple process. In the trash folder on your device, you can select the photos you want to recover and restore them back to their original places. In some Android devices, the trash folder is also known as a recycle bin. If the folder has been emptied, you can use third-party recovery tools to restore your deleted photos quickly.
Step 1. Open the File Manager app on your Android device.
Step 2. Tap on the Trash. If it is not visible, tap on the three dots icon and tap on Recycle Bin/Trash.
Step 3. Select the photos you want to restore.
Step 4. Tap on the Restore icon. The photos will be restored and moved back to the original location.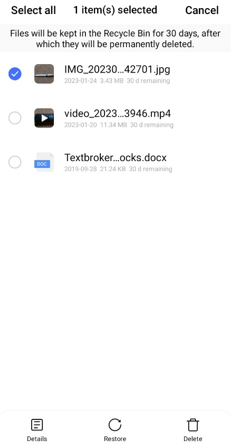 Part 4. How to Recover Deleted Photos from Android with Google Photos
Accidentally deleted photos can easily be recovered from the Google Photos app if you have ever created a backup or saved your files. From there, you can select the photos you want to recover and restore them to your device. With this simple process, you can easily recover deleted photos from your Android device in no time. But again, the condition is that you must have created a backup, or the automatic backup was turned on.
Step 1. Ensure your Android device is connected to the internet.
Step 2. Open the Google Photo app.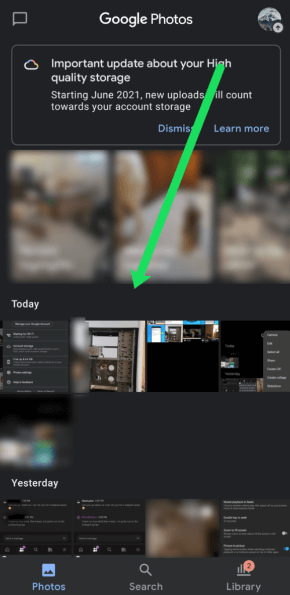 Step 3. Select the photos that you want to recover.
Step 4. Tap on Download. Your photos will be saved to the device.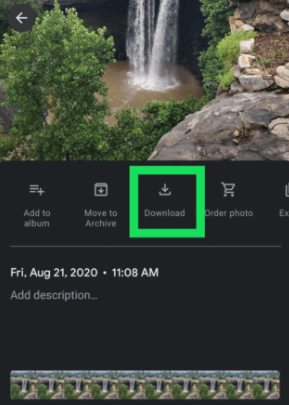 Conclusion
In the above article, we have discussed complete information about photo recovery with or without backup. If you have the backup, you can recover your photos from there. But if there is no backup, you can use WooTechy iSeeker (Android) for quick recovery of your files, photos, and lost data. It is compatible with most Android devices, and it does not need any expertise; just follow the simple steps and get your data back.