Are you looking to find current location of mobile number in Google Maps online? Perhaps, you are being tracked wondering how to get rid of location tracking?
If yes, then you are landed on the right website. Here, we will offer all the details on how someone can find current location of mobile number in Google map online and the best solution to stop being tracked by them.
Is It Possible to Find Current Location of Mobile Number?
Yes, third-party programs or suspicious links can be used to determine the present position of a cellphone number. These programs and URLs can locate someone's position using their cell phone number in stealth mode, which means the phone user will be unaware that their location is being tracked.
The apps track the device using SIM cards, WiFi, and GPS. They retrieve the iCloud backup of the device's associated account. The apps operate without the need for any software downloads and are completely untraceable. Third-party tools are available for download and installation on the user's device. Following that, the app can be hidden. The tools and links are then run in the background discreetly.
How to Find Current Location of Mobile Number in Google Map Online
Google Maps can be used to find the current location of a phone number. There are numerous ways to track a phone number's current position in Google Maps, and many of them are free. Location Sharing options are available on Google Maps. If they don't accept 'location sharing, it's not possible to locate them on Google Maps.
1. Track a Mobile Number on Google Map via Location Sharing
Using the location sharing feature in Google Map is the most easiest solution to track a phone's current location if you have access to the target device.
Step 1. The first step to tracking the location of a target cell phone is to install Google Maps on it. It must also be installed on your mobile device.
Step 2. After that, click on the hamburger icon to get to the main menu. The next step is to go through the Location Sharing option and click on get started. Otherwise, Google Maps won't be able to monitor the devices unless you share the current location with them.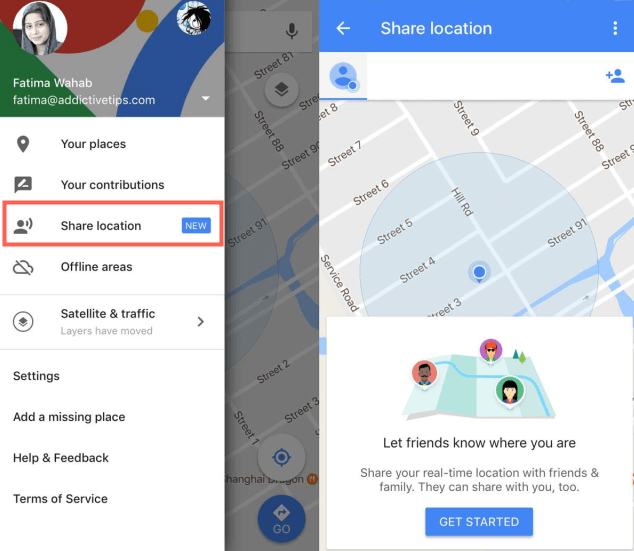 Step 3. There is an option to select the tracking duration after starting the procedure. You can click Until you turn this off if you don't want interruptions. To track a specific device, enable Google Maps access to the contact list. Using the targeted device, tap on the person's profile with whom you wish to share your location.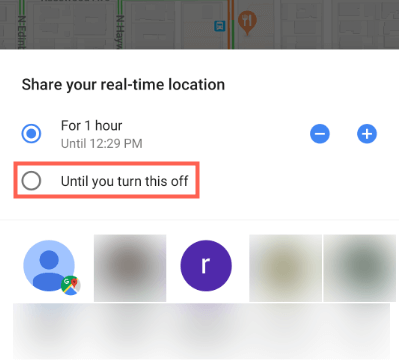 Step 4. To track the location of targeted phones, transmit a link by email, text message, or other messaging apps to your own. The present location can be discovered by others using this connection.
Step 5. Finally, make use of the link sent to the phones of the target audience. Open the link and use Google Maps to monitor the person's cell phone at any time.
If you don't want to share your location anymore, go to "Location Sharing" in the Google Maps app and tap on the profile of someone with whom you no longer want to exchange location. Then, tap the Stop button.
2. Use Location Checker Famiguard
iMyFone Famiguard is one of the most popular family location tracking tool in Google Play. Using this app, you can track a families' location, set geofences, and see their app and online activity in real-time.
Features:
Use the phone's built-in GPS to locate a person's position.

Show the location on a map and provide specifics about the address.

Be alerted through push notifications or email regularly.
How to use Famiguard
Download FamiGuard on the smartphones. Set guidelines and monitor the person's online activities once their device is connected. In the Home screen, tap on the Realtime GPS.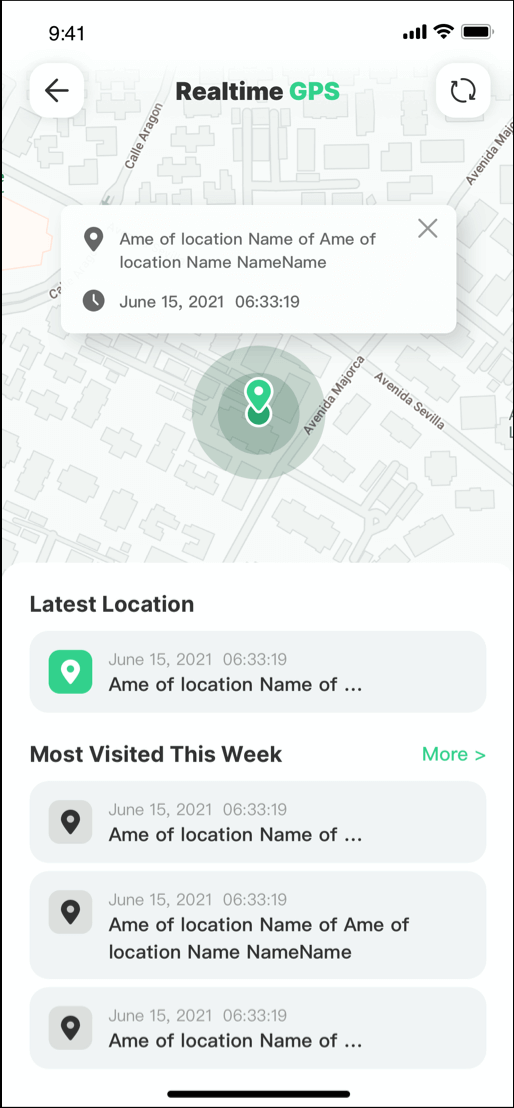 3. Use Facebook Nearby Friends
Thanks to the widespread use of social media, it is now possible to pinpoint the exact position of friends and family members on a global scale. If you follow the guidelines below, you will be able to track the location accurately.
Open the Facebook app on your phone or tablet
To find nearby friends, go to the Menu and select Nearby Friends.
To see your friends' locations, they must have enabled location sharing in this app. This platform allows you to determine the user's most recent location at the moment of their most recent login.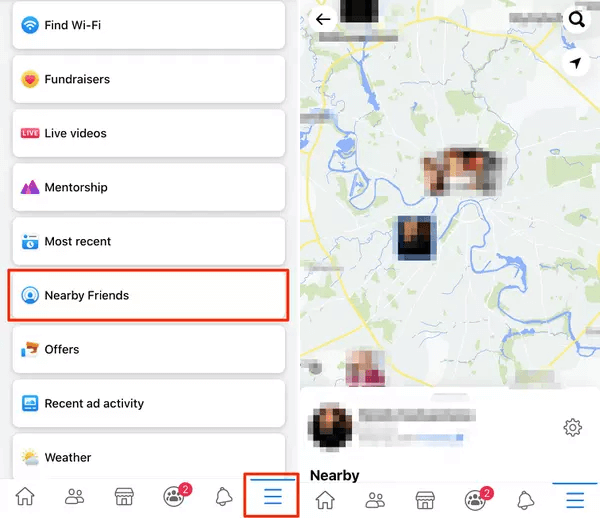 How Can I Stop Being Tracked by Location Tracker?
A great approach to avoid being monitored is to preserve your privacy with iMoveGo, which allows you to spoof your GPS location, thus change your location on Google if you believe someone is tracking your location. It is an effective method of deterring stalkers and harassers.
With WooTechy iMoveGo, you can spoof location for your iOS and Android devices without anyone knowing. To get rid of troubles, using a location spoofer is a better solution than simply turning off GPS location.
Video Guide of Best Location Spoofer iphone:
Key Features of iMoveGo
75.000.000+
Downloads
Teleport your location to anywhere in the world.

Simulate GPS movement with a customized speed.

Works well on all location-based apps, Google Map, Apple Map, Find My, Life360 and many more.

Spoof location on up to 5 devices at one time.

Free trial is available for every user.
To avoid being monitored by Location Tracker, follow these instructions.
Open WooTechy iMoveGo and connect your device to your computer using the USB cable. Note: Then you can connect you phone to the software via WiFi without using USB cables.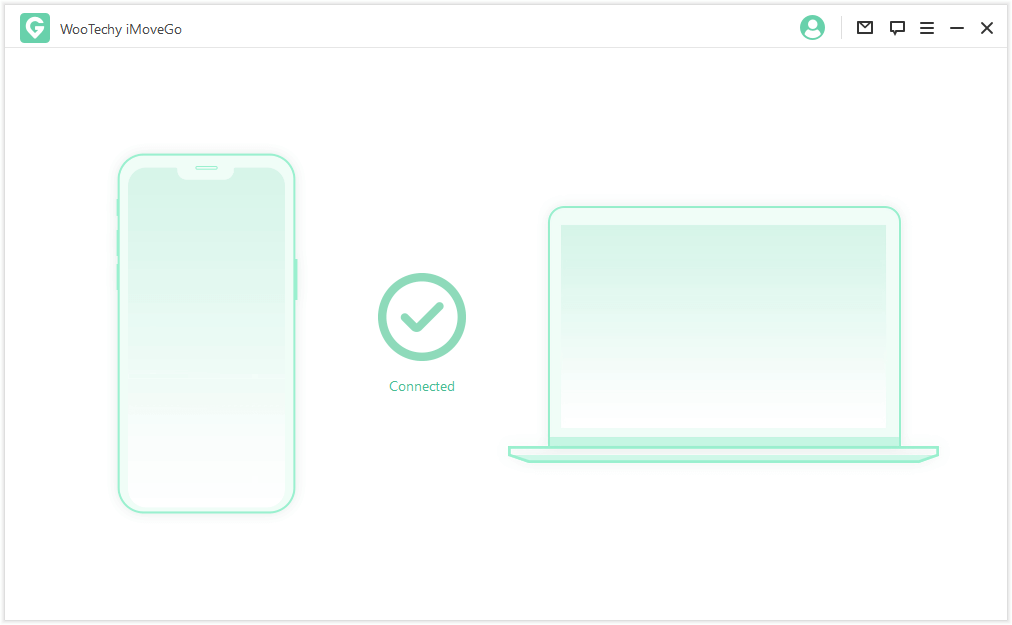 On iMoveGo, select Multi-Spot mode/2-Spot mode in the upper right-hand corner. Then, enter any locations or GPS coordinates you desire. On the left-hand sidebar, select Move.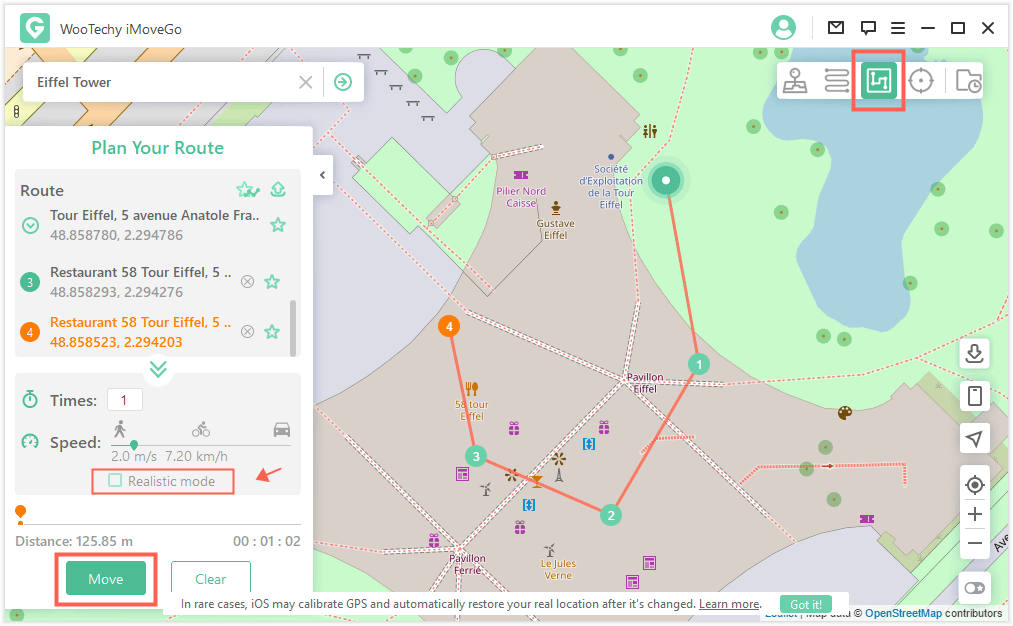 You can also plan a route with varying speed by ticking Realistic mode or use the GPS Joystick to move manually in real-time.
Finally, open Apple Maps on your phone to check if your GPS location is moving as you wish.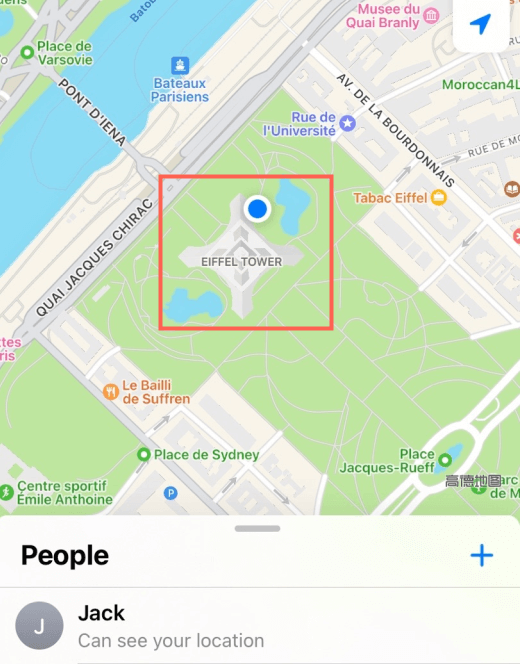 Conclusion
Online safety is a top priority, a person can choose an appropriate strategy that suits their needs perfectly to find current location of mobile number in Google Map online. Additonally, when you visit a website or utilize an online service, they know where you've come from when you log on to the internet.
Services like WooTechy iMoveGo come in handy in this situation. GPS location information is vitally important and will be concealed by iMoveGo. Just download iMoveGo today for free and protect your privacy.