Attempting to capture the maximum number of Pokémon to compete against them in gyms is the objective of the game Pokémon Go.
Ditto is classified as a Normal-type Pokemon. In addition to the usual reward of three candies for its capture, this Pokémon does not have an evolved version. However, you can give it more power, just like with other Pokemon, by combining candy and stardust. Unlike every other Pokémon we have seen thus far in the game, Ditto does not materialize as a living creature when we are adventuring in the wild.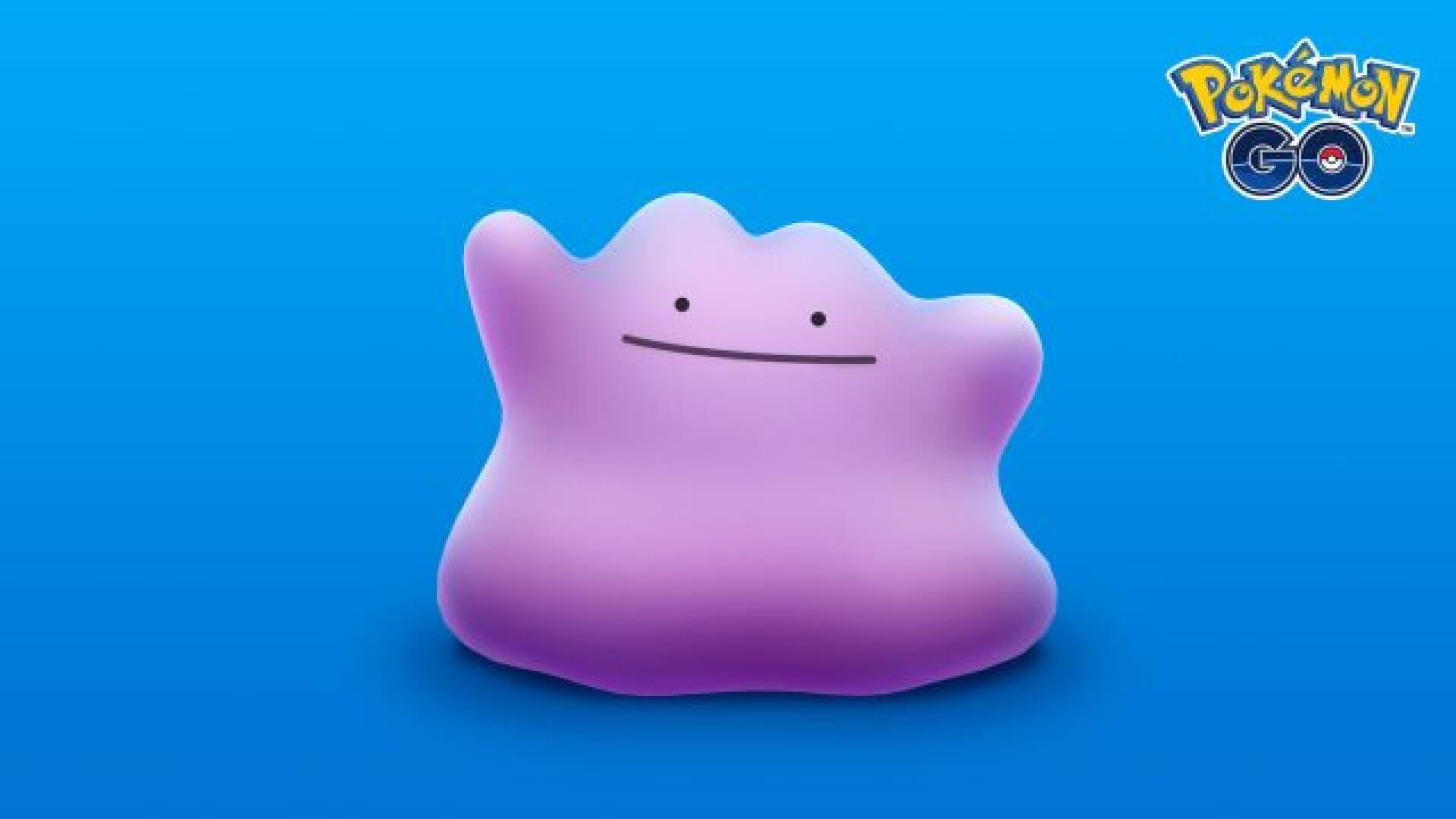 Instead, Ditto will masquerade as other Pokémon until it is finally captured, at which point it will reveal its true identity. Incense, Lure Mods, and Pokémon Go Plus are all tools that can be used to improve your chances of catching Pokémon. You can boost your chances of finding and capturing a Ditto by using any method you typically use to catch more Pokémon. This includes using lures, eggs, and even other Pokémon.
In Pokemon Go, you can make it simpler to get a Ditto by focusing on the broader list of Ditto disguises. However, it essentially boils down to catching as many Pokemon as possible, so good luck to people trying to catch Ditto. In Pokemon Go, there is no official list of the types of Pokemon that Ditto can be because, according to rumors, it can be anything. However, there is always an unofficial list mainly formed from accounts of captures gathered from the general public and appears to alter from month to month.
Does Ditto impersonate another Pokémon?
Yup! It has been observed that Ditto is only found in the wild in his altered form, although it is capable of transforming into other Pokémon. This means that you won't see Ditto in the Nearby or Sightings lists, and you won't be able to tell if he's spawned right next to you until you capture him.
The Pokémon you have just caught, which will be identified as a Ditto, will not be disclosed to you until after that point, at which point you will be greeted with an "Oh?" rather than a "Gotcha!" Therefore, you are required to obtain all of them. Literally. Because there's no telling if the Pokémon you're capturing is a Ditto hiding in plain sight or not.
Can Pokémon Go Ditto be caught faster?
Yes. You can utilize player suggestions for Ditto because its appearance is predetermined the instant a Pokémon emerges from its egg. If you are already a part of a local Pokémon Go community on Discord, Facebook Messenger, WhatsApp, Slack, or another similar site, for example, for arranging Raids, urge everyone in the group to share their Ditto experiences so that you can try to get to one in person.
You create a separate room or group for Ditto hunting so that you do not spam other players who already have Ditto; nonetheless, as long as it is local, it should boost your chances of finding Ditto.
How do you hook Ditto?
Trainers won't honestly know if they've captured a Ditto until after the fact, even though we alluded to this possibility early on. Trainers will need to charge a Pokemon that Ditto can morph into successfully, and after they do so, a catch screen will appear, showing Ditto reverting into its original form.
The identity of Ditto won't be revealed until after this has been completed successfully. When you successfully capture one of your creatures, instead of the usual "Gotcha" message, an "Oh?" message will display above the ball, and Ditto will show its genuine, cheerful, smiling side.
In addition, it is possible to capture a Shiny Ditto out in the wild when playing Pokemon Go. If you come across a Shiny version of a Pokemon that Ditto can transform into, you can rest assured that it is not a Ditto. Trainers can, however, catch a Pokemon like Drowzee that, upon closer inspection, turns out to be a Shiny Ditto.
Pokemon GO Ditto Tips
Use your nearest radar
Always look for the Pokemon you want to catch on your nearby list. It is helpful to see what's where especially as more and more Pokemon are introduced to the mix. Even if they are all relatively common Pokemon, it is beneficial to be able to know what's there.
Capture Ditto with lures and incense
The information from The Silph Road (opens in a new tab) demonstrates that it is possible to catch a Ditto using either lures or incense. If you want to stay in one place but don't want to miss out on anything, you may turn on interest and fragrance, then target the Pokemon on the list, and Ditto might come to you rather than the other way around.
This strategy is helpful if you don't want to move about. Everyone has the same experience with dittos. On the other hand, Ditto can be reliably discovered inside a predetermined Pokemon spawn, in contrast to shiny Pokemon, which appear in a player's game at random and cannot be traded with other players. This indicates that if you are seeking a Ditto and another player finds one, and you can reach the location where they found it, you will also obtain the Ditto.
If you are a Pokemon Go Discord group member, you should ask other players to keep you updated on the situation in your region. However, it would help if you acted quickly because they won't be there for very long.
Break Open a Golden Egg
Your odds of catching Ditto will not enhance as a result of this, but if you are going on a hunt for Ditto, you will rack up many experience points if you inspect each Pokemon you come across while looking for it. If you break a Lucky Egg, your experience points will be doubled for the next thirty minutes. The same principle applies to Star Pieces. People, the time has come to maximize the effectiveness of the grind.
Shiny Dittos
Those who are hunting for shiny variants of Ditto can only locate one if the main disguise Pokémon they are using is a version that is not shiny. If the Pokémon in disguise has a lustrous appearance, then you've done well! That is not a Ditto in disguise; instead, it is a genuine Shiny Pokémon. After capturing a non-shiny Ditto, there is a remote possibility of encountering a Shiny version of the Pokémon.
However, to catch a shiny Ditto, two rules must be followed:
The first regulation
When you try to capture a Pokémon that has the potential to evolve into a Ditto, such as Drowzee, but it is already in its shiny form, the Pokémon will not develop into a Ditto under any circumstances. This is the first rule. This guarantees that you won't miss out on the chance to capture a shiny variant of this Pokémon, like a shiny Drowzee, which you might require for your collection.
The second regulation
The second guideline stipulates that if you are successful in locating a Pokémon that evolves into Ditto after being captured, there is a possibility that the Ditto will develop into a shiny variety of species. If you want a shiny Ditto, you have to keep catching the regular forms of the Pokémon that are listed above until you get lucky and capture a shiny one.
Inquire among the locals
To catch a Ditto in Pokémon Go, the simplest method is to ask the Pokémon Go community in your region where they've located one. Even in 2021, the game has a sizable community of players from all around the world. This helpful Pokémon Go community map should be useful to you in your search for a Discord server or a Facebook group specifically dedicated to your region, regardless of where you happen to be located.
Since Dittos have the same appearance as other Pokémon, you should be able to find them in the same places that other people have. If you're out hunting and put a bug out in your neighborhood Discord group while looking for Ditto, you shouldn't have too much issue finding it. Pokémon spawns are constantly shifting, but if you put in the effort, you shouldn't have too much trouble.
Recruit Dittos
If you're looking for a Ditto, there's no need to waste time on other Pokémon because it will only appear as the 15 Pokémon listed above; hence, you shouldn't bother looking for it. If you are hunting for Ditto, it is recommended that you locate your base of operations in the area of high concentration Ditto outfits. In this manner, you can spend the entire day grinding Weedles and Bidoofs until a Ditto appears.
Tip: How to Quickly Catch a Ditto
Games like Pokemon GO require players to move physically in order to achieve more rewards and to access more features of a game. But it might not be feasible for everyone to leave their home in order to access the feature of a game. The same is the case with catching a Ditto in Pokemon GO. Here are some pointers on how to catch a Ditto Pokemon Go from where you currently are and without moving a bit.
Step 1 Launch iMoveGo
Simply download iMoveGo and install it on your computer. Once it is successfully installed, launch it.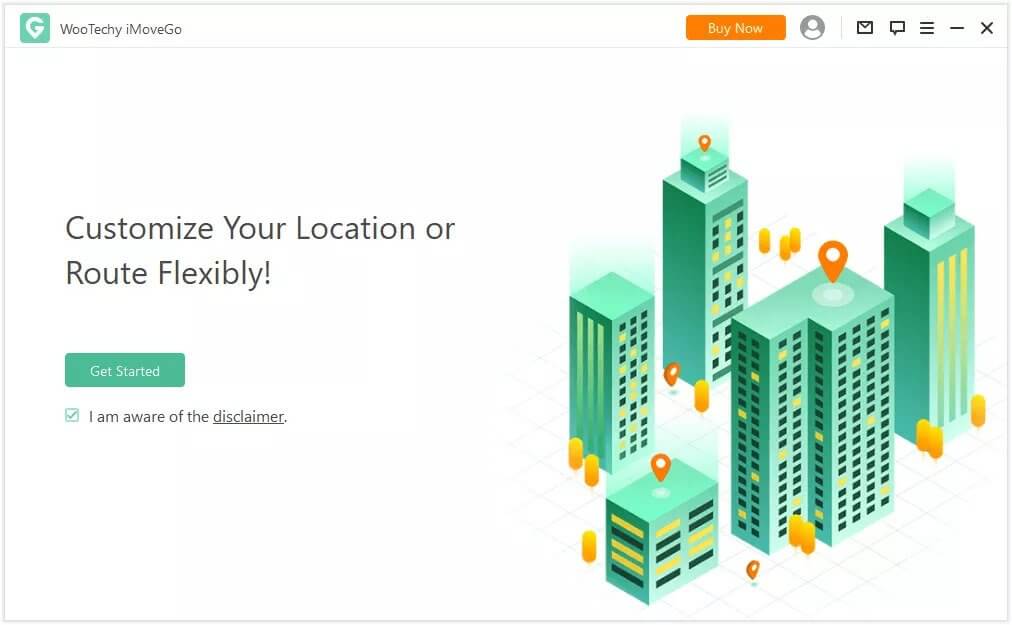 Step 2 Connect your device to a PC
There are two methods to connect your device to your PC. You can connect your device to PC either with the help of a USB cable or Wi-Fi.
Option 1
Using a suitable USB connection, link your iPhone, iPad, or another device to your computer.
In order to enable "Trust" in your iOS device's settings, you must first unlock your device. To continue, you'll need to enter your device's password.
Option 2
Any iOS device, including an iPhone or iPad, maybe synced with a PC through a wireless network.
After the first USB connection has been made, further connections between your computer and iOS device may be made via the same wireless network.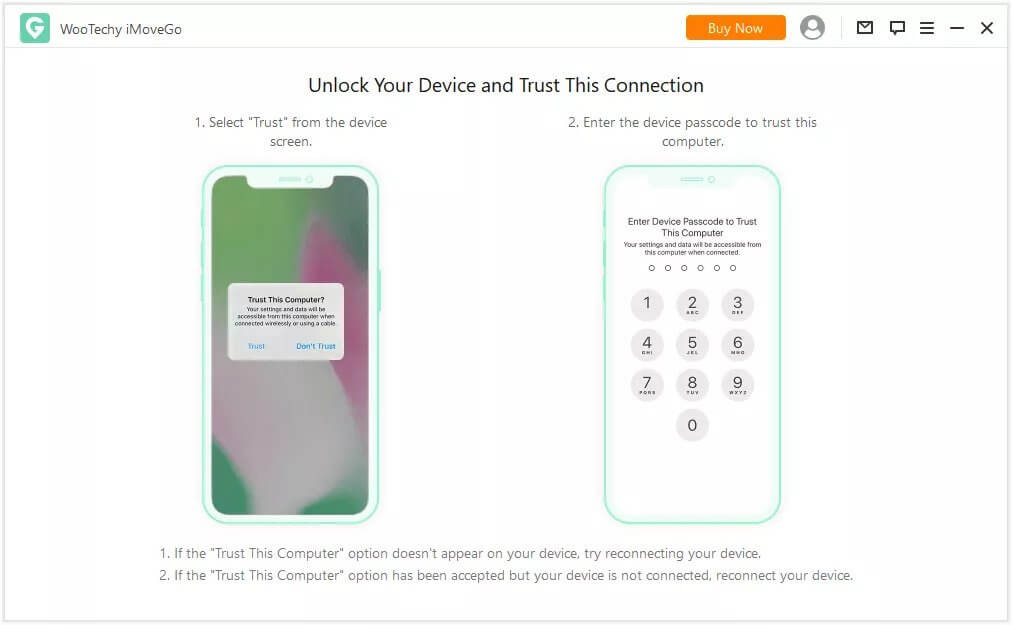 Step 3 Choose Teleport Mode
In a moment, the map will start loading; in the meanwhile, please be patient. Simply choose the Teleport Mode menu item in the upper right corner of the screen to activate it.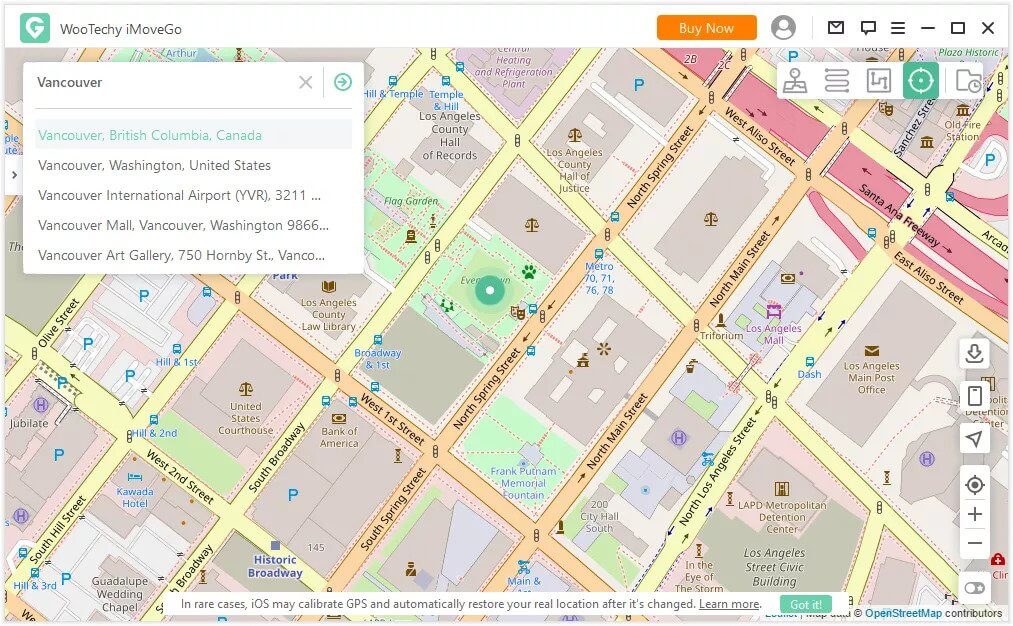 Step 4 Choose Your Preferred Location
If you can choose between many potential new homes, go with the one you like most. Following your pick, a "Move" button will become available. Select that link to continue. You may either use the search box to key in the name of the desired place, or you can manually seek the location on the map by zooming in and out until you locate it.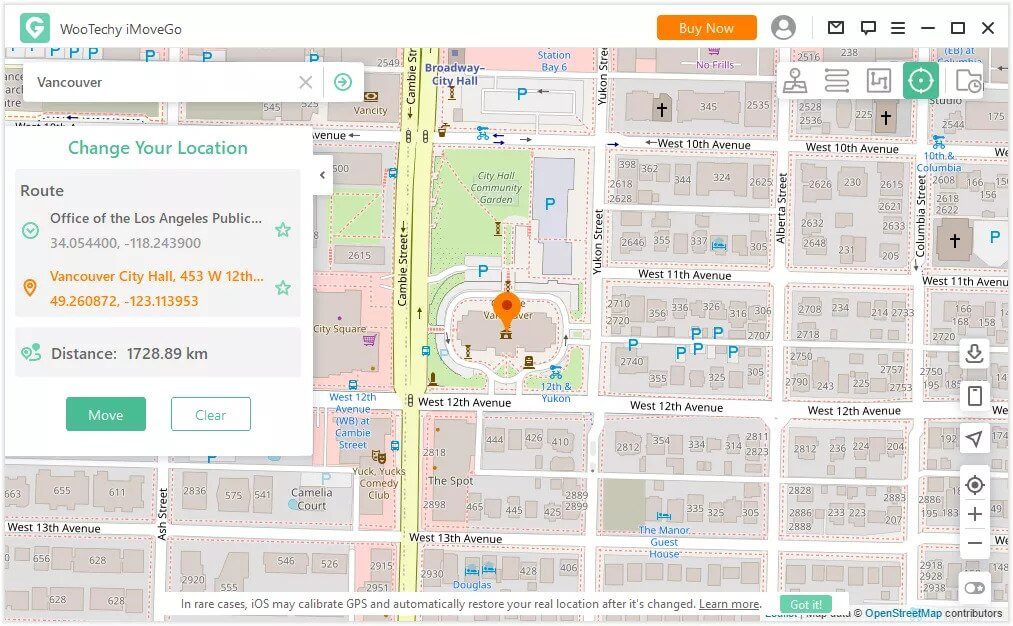 It will successfully change the location of your device to your selected location. You can always change the location to the default location of your device by simply restarting your device anytime.
Conclusion
For the lovers of Pokemon GO, we have tried to cover everything about Ditto Pokemon GO, how to catch a Ditto Pokemon GO and everything that you might find helpful about it. We hope this article will help you in increasing the chances of capturing your favorite Ditto using WooTechy iMoveGo. You can use this amazing platform to unlock unlimited opportunities and features of your favorite game.
Key Features of iMoveGo
75.000.000+
Downloads
Change your location to anywhere in the world.

Simulate GPS movement with a customized speed.

Works well on all location-based apps, such as Snapchat, Find My and even Pokémon GO.

Spoof location on up to 10 devices at one time.

Compatible with both iOS and Android devices. (Including iPod/iPad)

Free trial is available for every user.