Hey, there Samsung users! Have you ever wondered how to change your location on Samsung?
Samsung devices come packed with sophisticated location services that can be incredibly useful, but sometimes, you might need a little control over your device's location. In this article, we'll show you how to change your location on your Samsung device in a few simple steps. We'll also provide some other tips for location services on Samsung. For example, how to change Country/Region on Samsung Phone or Samsung Smart TV.
Part 1: Why Change Location on Samsung?
Changing your location is even necessary in many ways. For instance, you might want to access content or services that are region-specific or not available in your current location, meet more people on dating apps, or play some AR games without moving like Pokemon Go. Additionally, some apps rely on your location to function correctly. Location changing can manually fix many issues such as Grindr not working.
Part 2: How to Change Location on Samsung
Way 1: Using iMoveGo Location Changer-Comparable with most Samsung
Whatever the case may be, changing your location on a Samsung device is relatively easy if you use the iMoveGo location changer. iMoveGo provides a perfect location solution, allowing you to spoof your location on both Android and iOS devices. With iMoveGo, you can change your location to anywhere in the world, and it's even possible to simulate movement.
It is comparable with most Samsung devices and is safe to use. You can spoof your location so that it appears as if you are actually there without risks.
Why choose iMoveGo for the Samsung location change?
Allows you to instantly switch your location to any desired location worldwide with just one click.

Compatible with all the location-based apps, including popular ones like Find My, Life 360, Pokemon Go, Tinder, Grindr, Instagram, and Facebook. You can easily use these apps with a spoofed location.

Control the movement route and speed of your location change, creating realistic travel scenarios. This is beneficial for certain gaming applications or apps that rely on user movement.

Provides joystick control, allowing you to manually navigate and explore any location you choose.

Offers five different location modes to meet your specific needs.

No Jailbreak or Root Required. Safe to use.

Supports changing the location on up to 10 devices, including iOS and Android devices.
How to change location on a Samsung phone with iMoveGo?
Step 1: Download the iMoveGo installer for your computer's operating system. Windows and Mac are both supported.
Step 2: Connect your Samsung device to your computer using a USB cable or through Wi-Fi. If using a USB cable, unlock your Android device and allow it to be trusted by your computer. For a Wi-Fi connection, make sure both your Android device and computer are on the same Wi-Fi network.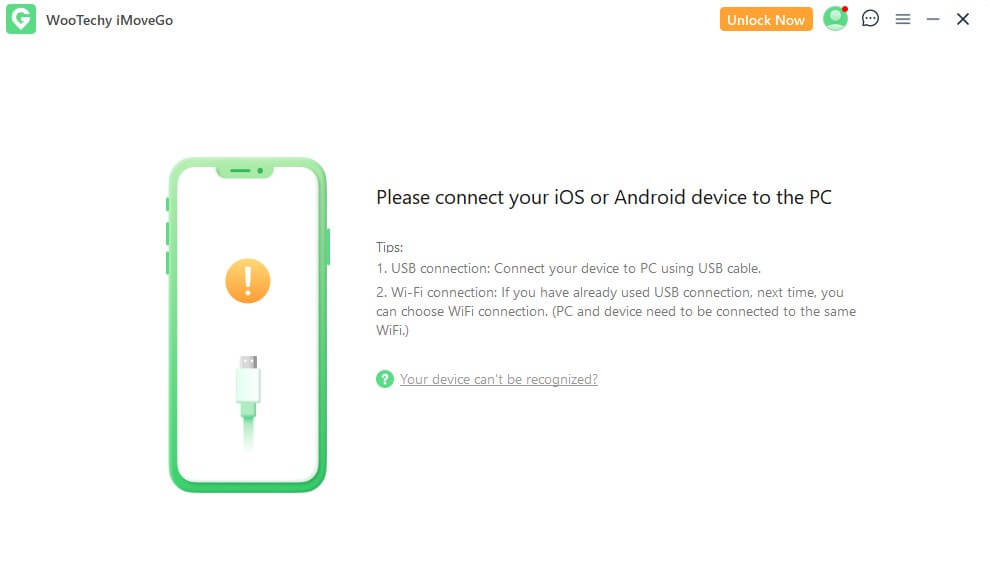 Step 3: Enable Developer mode and debugging on your Samsung phone following the on-screen instructions.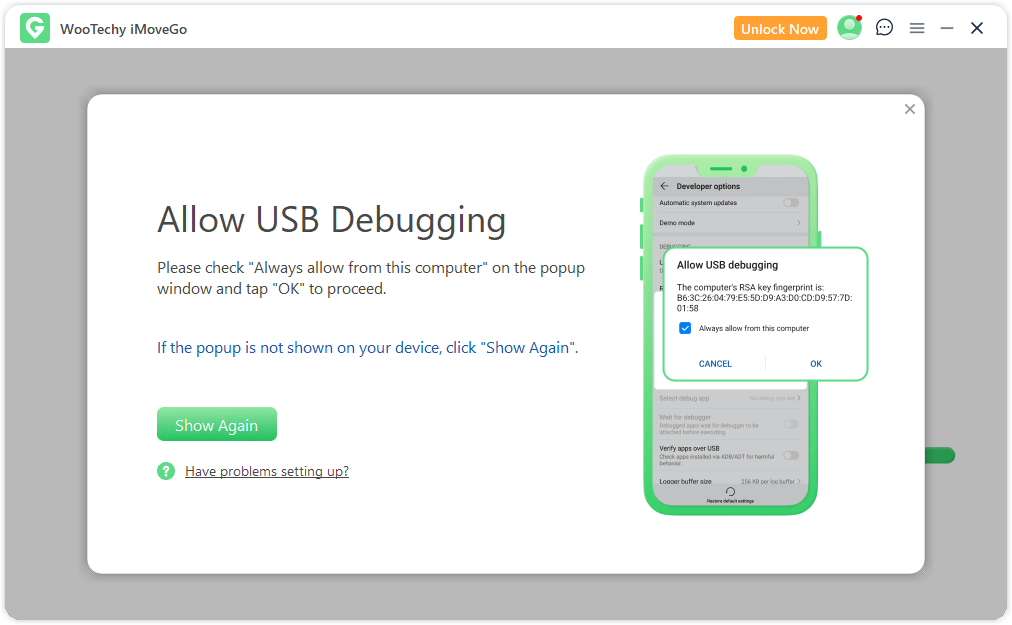 Step 4: Once done, choose Teleport Mode from the options provided in the top-right corner, which allows you to change your GPS location to any desired location.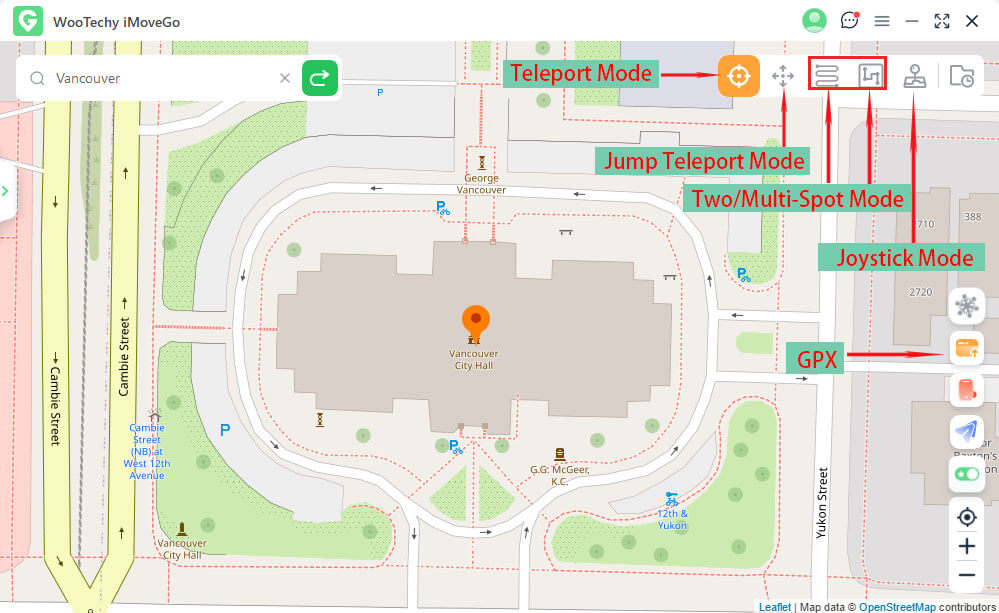 Step 5: Find the location on the map or use the search bar to enter the name or GPS coordinates of the location. Once done, click Move to apply the new GPS location to your Samsung device.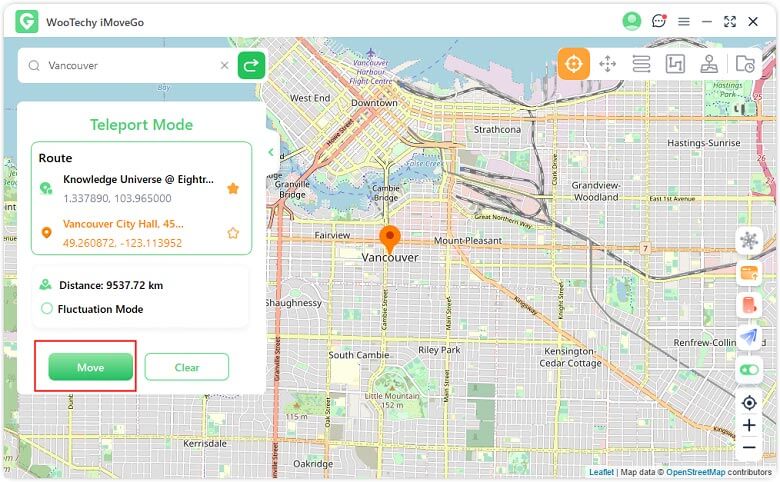 By following the steps, you can change your Samsung phone's location to another Country/Region, or even a precise point on a map. For more features, you can download the location changer and have a trial.
Way 2: Changing IP Address on Samsung
Changing the IP address will only change your location to an approximate city, not to a precise point. But it works if you don't require that much accuracy. To fake a Samsung location by changing the IP address, follow the below steps.
Step 1: Go to the Settings menu, select "Wireless & Networks". Find the Wi-Fi network you are currently connected to and click on it to access its settings.
Step 2: Tap on Advanced>IP settings>Select Static.
Step 3: Enter the following information: IP address, Subnet mask, Gateway, and DNS server. And click Save.
Once done, it Will be changed to the IP address you entered.
Tips:

You can find or buy the IP address services to access the Geo-limited content.

Changing your IP address can sometimes cause problems with some apps and services. If you experience any problems, you can try changing your address back to the default value.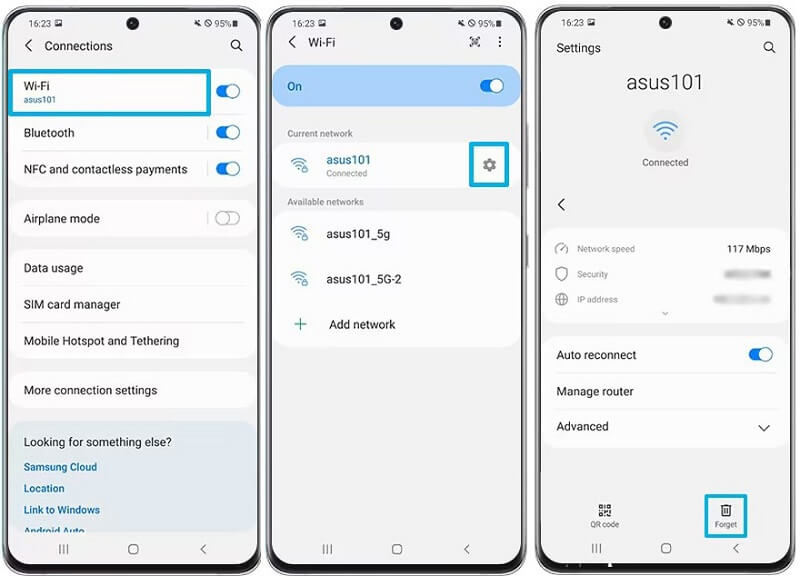 Way 3: Adjusting Samsung Location Accuracy
Setting higher accuracy options like "High Accuracy" or "GPS Only" allows apps to get more precise location data, which can change your location a little.
To adjust location accuracy on Android, go to Settings > Location > Location Accuracy, and select the option that best suits your needs, such as "High Accuracy," "Battery Saving," or "Device Only."
This will allow your phone to use GPS, Wi-Fi, and Bluetooth to determine your location. This is the most accurate setting, but it also uses the most battery power.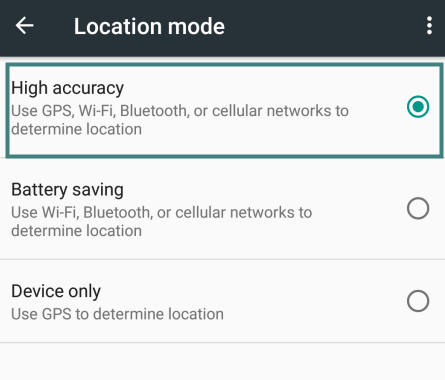 Part 3: Other Tips for Samsung Location Services
1. How to Turn Location On/Off on Samsung?
This is an easy case. Go to Settings>Location>Toggle the Location switch to On/Off. You can also turn location on or off from the Quick panel. Swipe down from the top of the screen to open the Quick panel.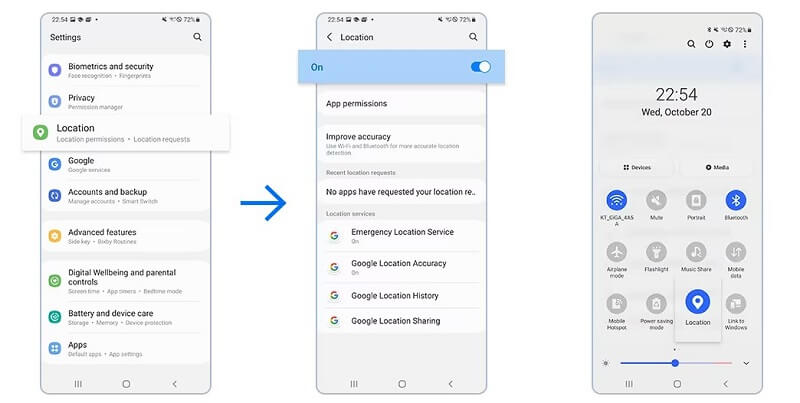 2. How to Change Google Play Location on Samsung?
Step 1: On the Settings of the Google Play Store app, go to General>Account and device preferences>Country and profiles>Switch to the [region] Play Store.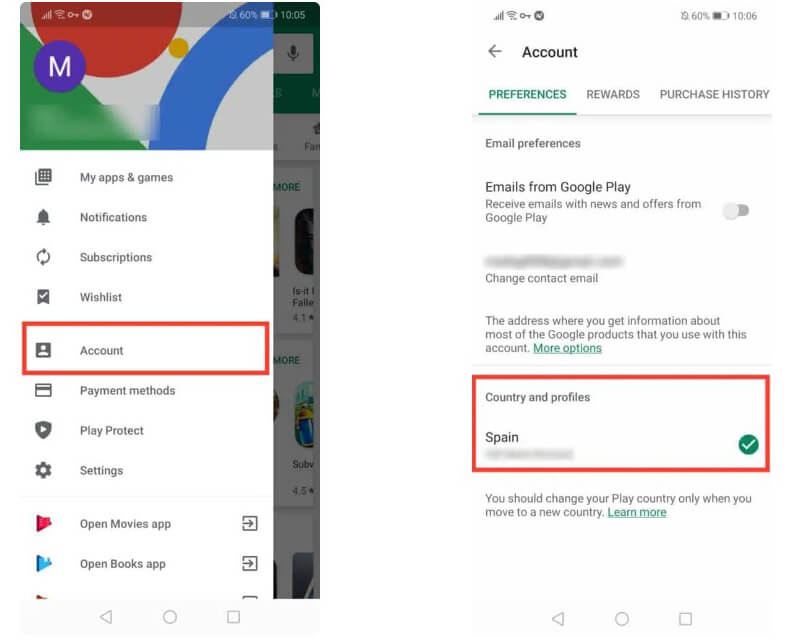 Step 2: Add a credit or debit card when prompted to add a payment method for your new country.
Step 3: Review the warning prompt, and hit "Continue."
3. How to Change the Region on Samsung Smart TV?
Changing the region on your Samsung Smart TV allows you to access apps and content that are specific to the selected country. However, some streaming apps may still be subject to geo-blocking, preventing you from using them in certain regions. Anyway, here are the steps.
For newer models (QLED R-series, RU-series, TU-series, NU-series, or N-series):
Go to Home>Settings>General>Setup.
Enter the PIN code (default is '0000' unless manually changed). Choose your preferred language. Set the country to 'Other.'
Reach the 'Terms and Conditions' page, and enter the sequence: » > 2 > 8 > 9 > « or VOL -> VOL Up -> Channel Up -> VOL.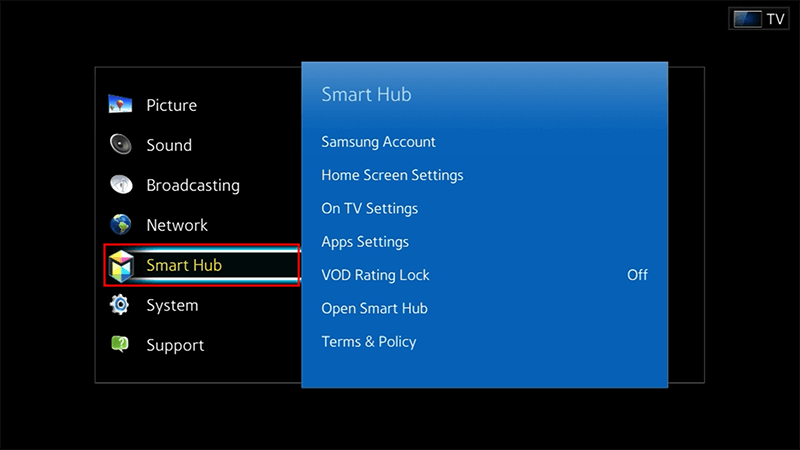 You can now change your Samsung Smart TV Tizen OS region to any country you like. Alternatively, you can choose 'Full Apps' to get all Tizen-OS compatible streaming channels and applications.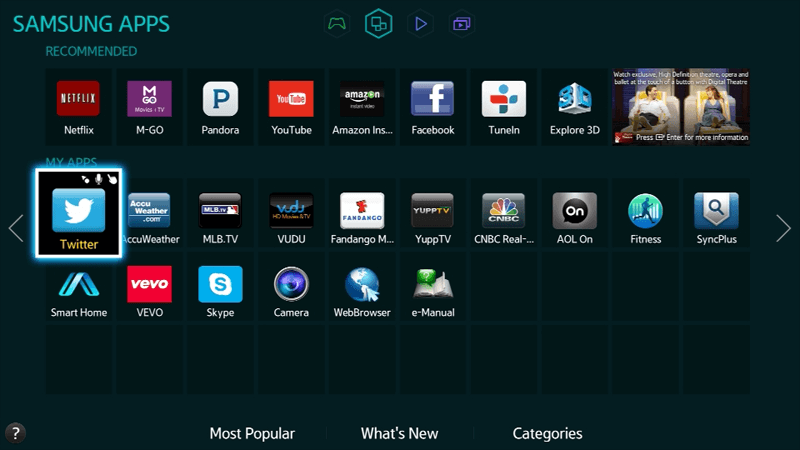 For older versions (pre-2018) - H-Series, F-Series, K-Series, Ju, and JS Series:
H-Series: Go to Menu>Smart Hub>Reset Smart Hub>Enter the PIN code.
F-Series: Go to Menu>System>Setup/Support.
J-Series&K-Series: Go to Smart Hub>Smart Hub Reset>Enter the PIN code>select your network, and press Mute > Return > Volume Up > Channel Up > Mute to change the region.
7 Series: Go to Home>Settings>Support>Self Diagnosis>Reset Smart Hub>Enter the PIN code>Setup.
Conclusion
Changing your location on a Samsung device is a relatively easy process. The built-in location settings are the simplest way to change your location. However, they offer limited functionality. If you need more control over your location, or if you want to spoof your location for a game or other purpose, then you'll need to use iMoveGo. With that, you can fake your GPS location or simulate GPS movement securely and accurately. Download it for free and teleport your Samsung device anywhere in the world with minimal errors!