There are dozens of reasons you would want to hide location on your iPhone. Some people are more sensitive about their privacy. Maybe you want some time away from friends and family, and you don't want them to know where you are through the Find My Friends application. Hiding location can come in handy if you're not somewhere you supposed to be, like in school or workplace. Possible scenarios are countless, and luckily for most purposes, you can easily hide location on your iPhone. In this article, we will show you how to hide location on iPhone in various ways.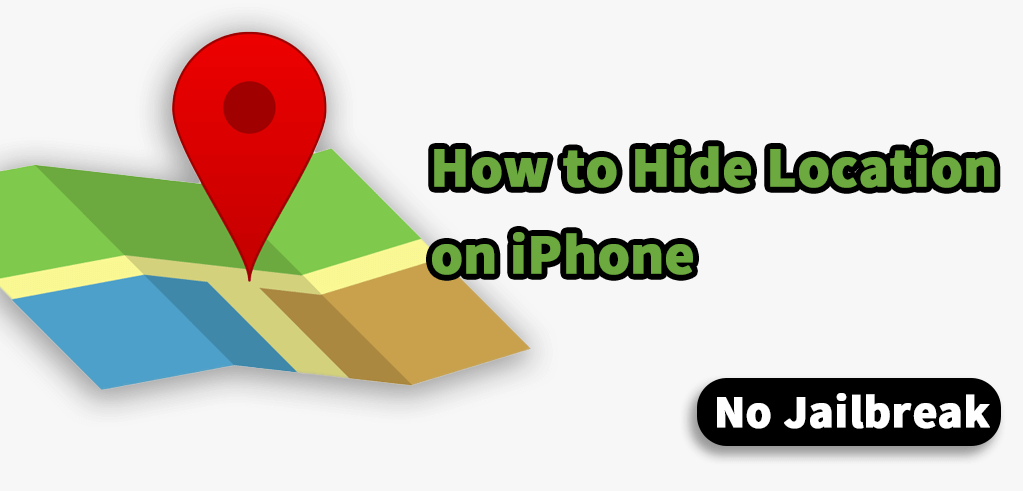 Video Guide to Hide Location on iPhone Without Them Knowing
Part 1. How to Hide Your Location on iPhone
If you use apps that can access your location with consent, they can track you down even if you don't use the app. Here are the best ways to hide the location from people on various apps.
1. Turn on Airplane Mode
Unlike some Android phones, if you turn on Airplane mode on iOS devices, you will disable GPS. Turning on Airplane Mode is the most straightforward way to turn off GPS and thus disrupt the location services.
Swipe from the top to activate Control Center.
Tap on the Airplane Mode icon, and you will turn off cellular, and Wi-Fi radio connectivity, Bluetooth, and the GPS.
The other possible way to toggle Airplane mode on and off is through Settings. In the Settings App, tap the Airplane Mode slider.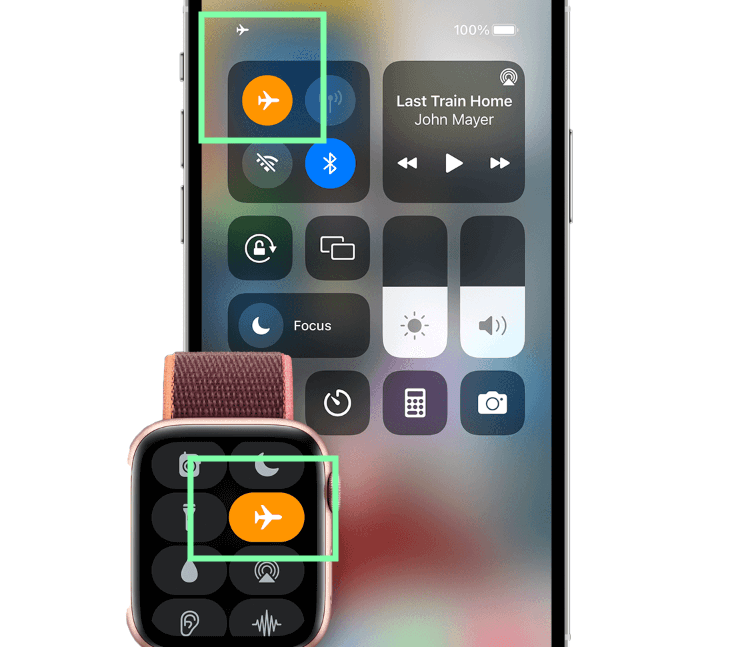 2. Turn Off Share My Location Service
Directly turning off Location Servies will disable all the apps using GPS location services. The following steps will only disable your location sharing.
Go to Settings and scroll until you find Privacy.
In the Privacy submenu, tap on the Location Services tab.
Under the Location, Services tap on Share My Location.
Now you can switch off Share My Location with a slider.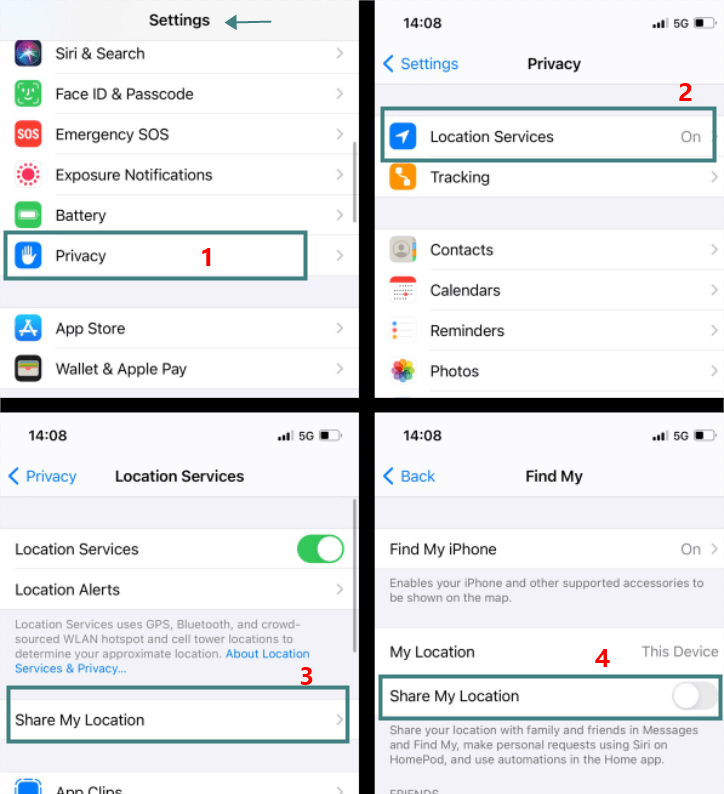 If you turn off location this way, your contacts will get a notification you are off the map. In this case, even though you turned off the Share My Location Services, you can grant access to certain apps to continue using GPS.
3. Use Location Services Option to Hide Location
A high level of security and in-depth options is why many people opt for Apple phones. However, in Location Services, there is another way to hide location.
Go to the Settings menu, and under Privacy, tap on Location Services
There is a toggle slider next to Location Services that will turn off the access to your location to all apps and services
You can also give access to apps like Facebook or Instagram the sole access to your location. Tap on the app you want or don't want to have access to your location, and choose from one of three options: Never, Always, or While Using.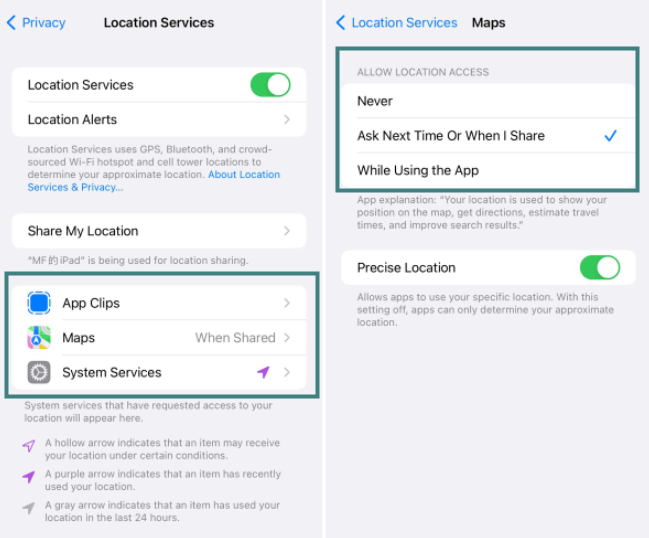 4. Turn Off Location Sharing on Find My Friends App
Apple has a Find My Friends application where your friends and contacts can see your location and meet you faster without the need for arrangements or explaining where you are. But what if you don't want to share your location? You can go to Find My part of Settings and turn off sharing. It is an effective way to hide your location if you don't mind your contacts receiving notifications about it.
Go to Settings.
Go to your profile by clicking on your name.
Choose Find My.
Here, you can turn off Share My Location and hide the location from contacts.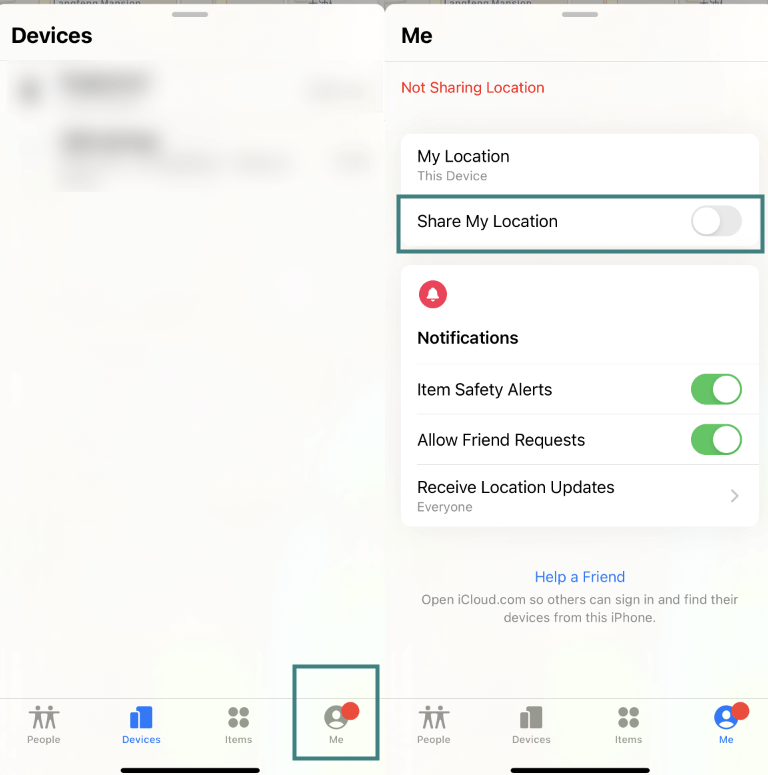 5. Turn Off Location for System Services
Deep and detailed settings options on iPhone allow fine-tuning of your preferences. In addition, you can access and hide location through System Services, and here is how you can do it.
Go to Settings, and choose the Privacy tab.
Under Privacy, find Location Services, and go to System Services to get into the desired settings menu.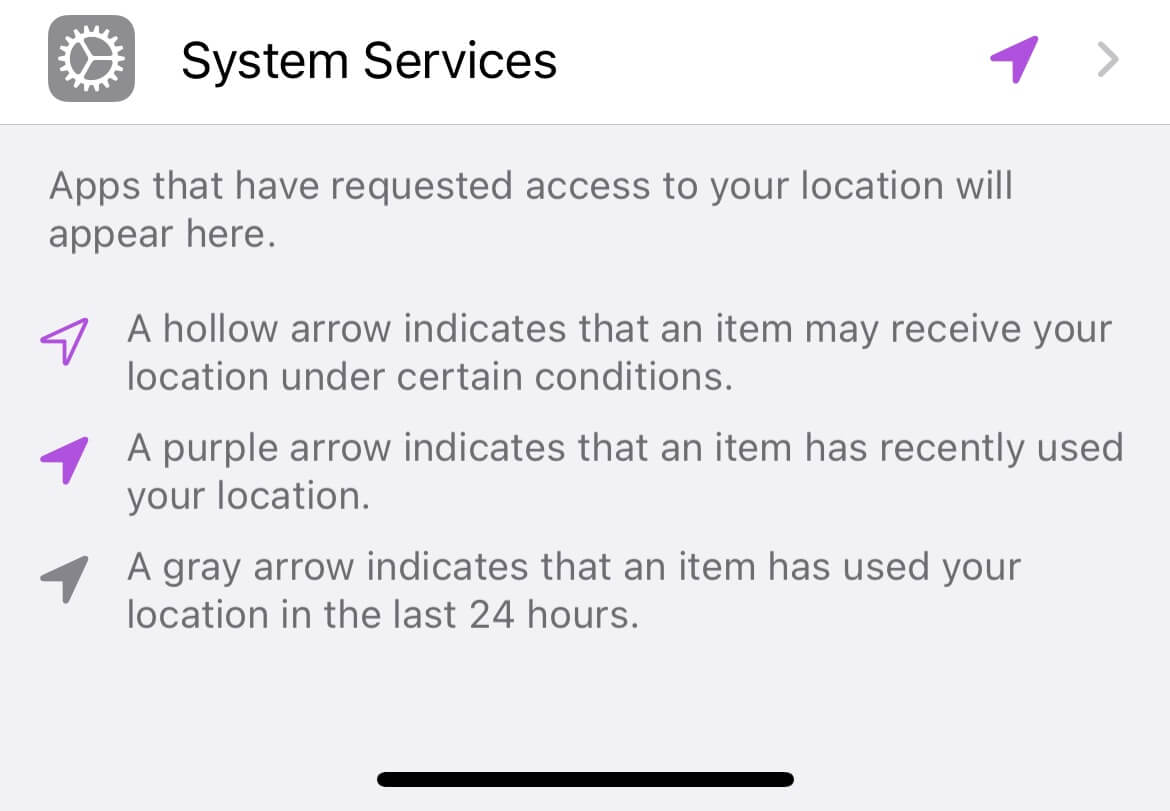 Here, you can see an extensive set of options to customize location sharing. To turn off the access entirely, you can tap on Significant Locations and toggle the slider, which is always the access to your iPhone location history.
Under Significant Locations, there is an option for removing already logged-in locations. To do so, click on the Clear History button.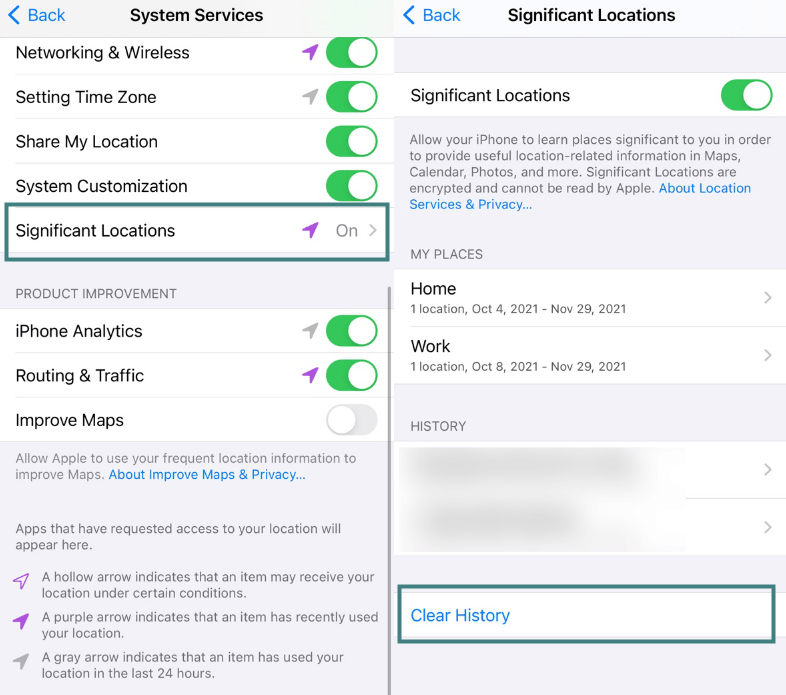 6. Use VPN to Hide Your Location
VPN stands for virtual private network, and it will hide your IP address. With VPN, You will have a private tunnel with encrypted data access to the network. But most VPNs only hide your IP address and will not hide your physical location. There are some VPNs include built-in location changing feature such as ExpressVPN.
However, the cost of a reliable VPN can get really expensive. At the same time, you should avoid Free VPN providers because they could potentially sell your privacy to scammer company.
Choose your VPN services provider like Private Internet Access or Express VPN, and install the app.
After the installation, VPN will ask for permissions, and you should allow it. VPN will then automatically configure.
The last step goes through the Settings app on iPhone. Go to General, and enable VPN provider with the slider.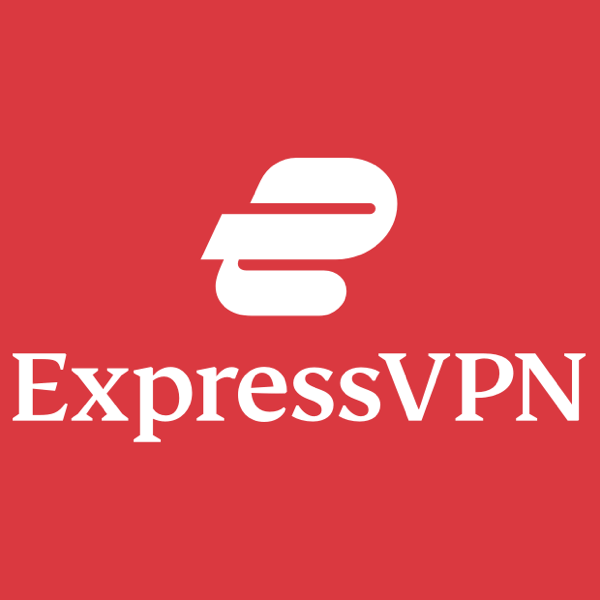 How to Hide Location on iPhone without Them Knowing
There is an alternative way for apps such as Bluestacks and iTools to get of friends and family radar. Here is how to hide location on iPhone without them knowing. You can use software for changing or setting up virtual locations. Your Location Services will be turned on this way, but you will have a fake location displayed on various services like Find My Friend or others.
One of the best apps on the market is iMoveGo. This desktop software is a reliable and secure tool for changing location on iPhone and Android phones. But, unfortunately, it spoofs your location, and both your phone and all the apps associated with Location Services will think you are on a fake virtual location.
Key Features of iMoveGo
75.000.000+
Downloads
Change your GPS location to any other area you would like in 1 click.

Plan a pre-determined route on a map that moves along at a customized speed.

Work well on a full range of location-based apps, such as Life360, Pokémon GO, Tinder and Facebook.

Spoof location on up to 5 iPhone/Android devices at one time. (Including iOS 15)

Free trial is available for every user to get initial experience.
Step 1. Install iMoveGo and connect your iPhone/iPad/Android to your computer using a USB cable or WIFI connection. Unlock your device, and be sure to tap Trust when it prompts.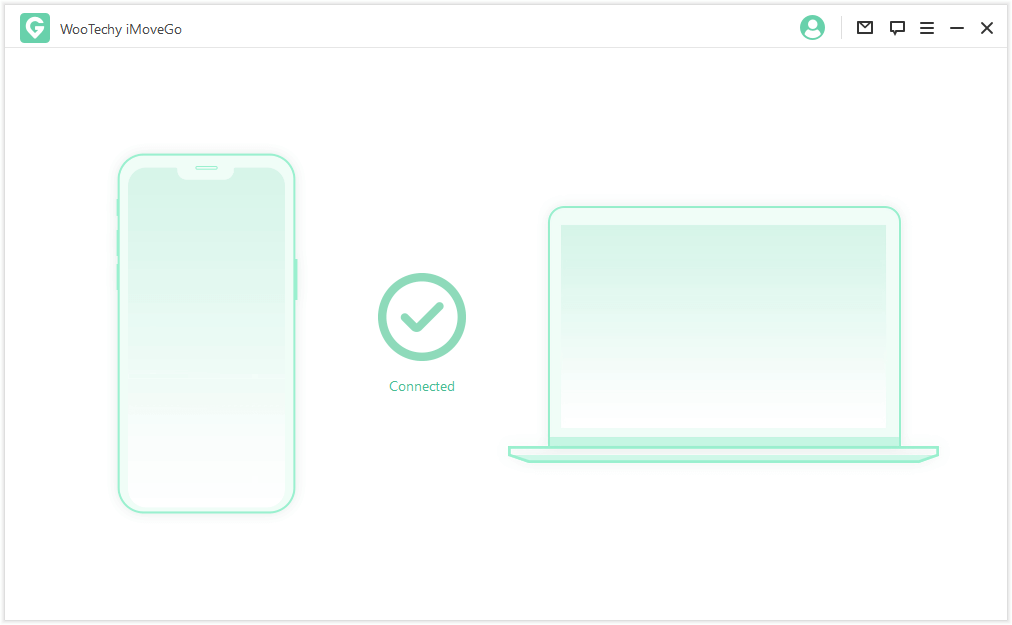 Step 2. Select a new location using the Teleport Mode (the 4th icon). Once you have a destination selected, click the Move option.  You can even create a customized route with Multi-Spot Mode or Two-Spot Mode.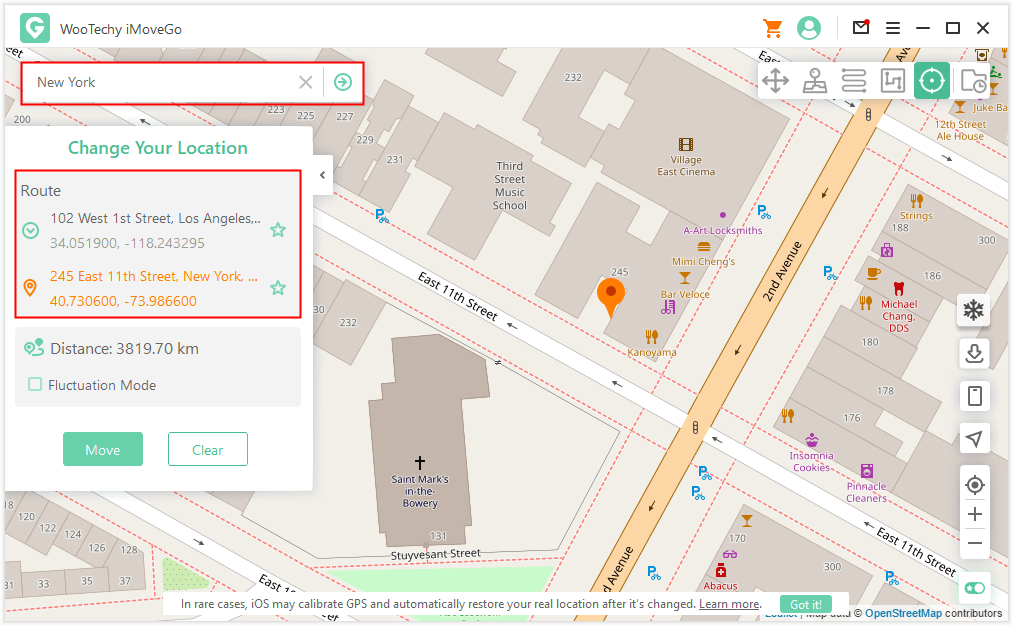 Step 3. iMoveGo will change your location or complete the movement as planned. The changes will be updated to your iPhone location timely.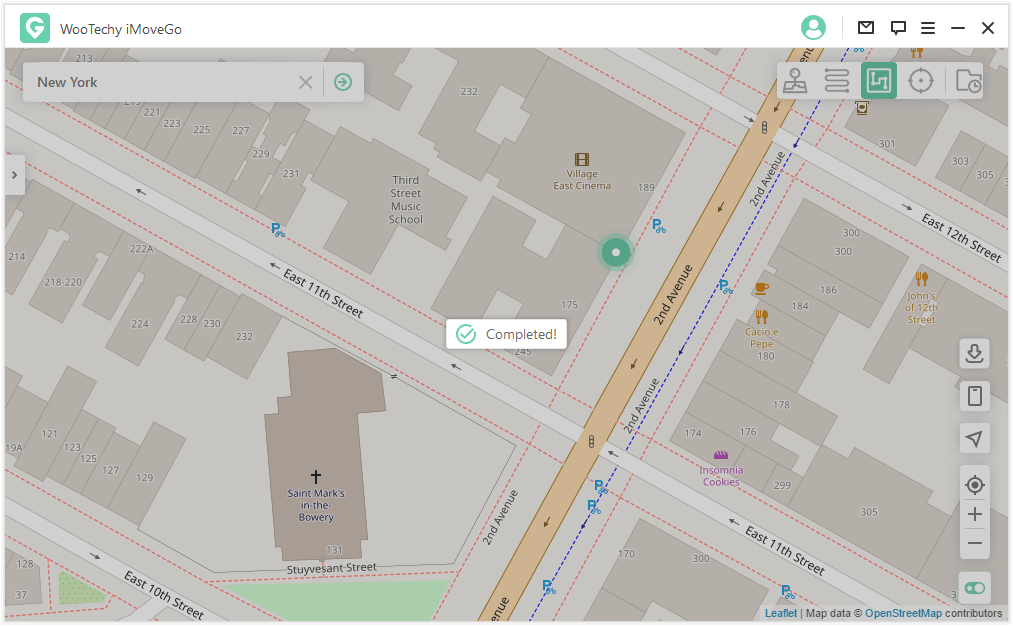 Now people will see your iPhone is located in a new destination. And you can hide your real location without anyone knowing!
Conclusion
Whatever reason you might have for wanting to change or hide location, there are numerous ways you can do it. With some location hiding options like Find My, your friends will notify you you are not sharing location anymore. Alternatively to changing iPhone options, you can use VPN. However, a virtual private network may be a complex solution, and free options have some issues. You can also use specialized app for changing location like iMoveGo, a quick and easy way to fool iPhone and applications that use Location Services into believing you are somewhere you're not.