ThinkSky iTools is among the most used tools for managing content on iOS devices. Along with the backup and transferring files from iPhone to computer, many users like iTools Virtual Location feature.
With iPhone and other iOS devices, you can be connected to contacts through the Find My Friend and iMessage app, where your friends will know your location. If you want to spoof location, no matter what the reasons are, you can turn to software like iTools Virtual Location. Unfortunately, this popular program sometimes experiences crashes and bugs. Here are the best-known fixes and alternatives you can use when you get the iTools Virtual Location not working experience.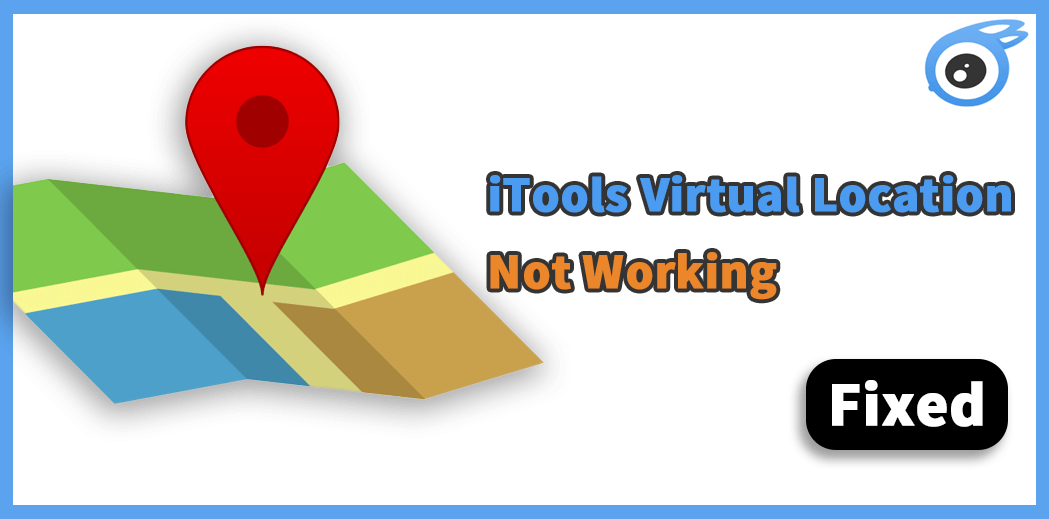 Part 1. Common Issues And Fixes for iTools Virtual Location Problems
iTools users have reported several common issues with the software's Virtual Location. We gathered the most significant problems and what to do when they happen.
1

The Map Doesn't Work

Numerous iTools users are reporting problems with the map. In some cases, software can't load the map, or it fails to display the entire map. There are two most common reasons iTools fail to load or crash the map.

First, you might experience a problem with the Google Map API. If this is the problem, you should go to the three horizontal lines on the right side of the menu bar. Switch your map to Mapbox. The other possible issue is unstable or lack of communication with iTools. Ensure you have internet connectivity and that your cable is plugged in properly.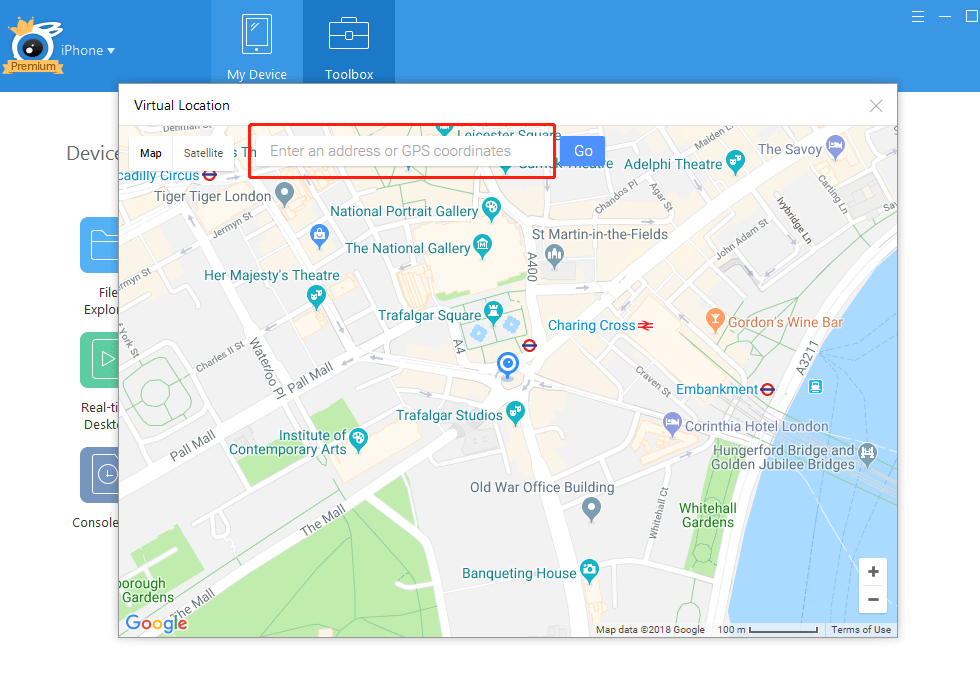 2

iTools Stuck at Developer Mode

The popular app crashes and getting stuck in developer mode is among the problems commonly reported with users trying to fake GPS location with iTools. In that scenario, users can't go on with using a fake GPS location.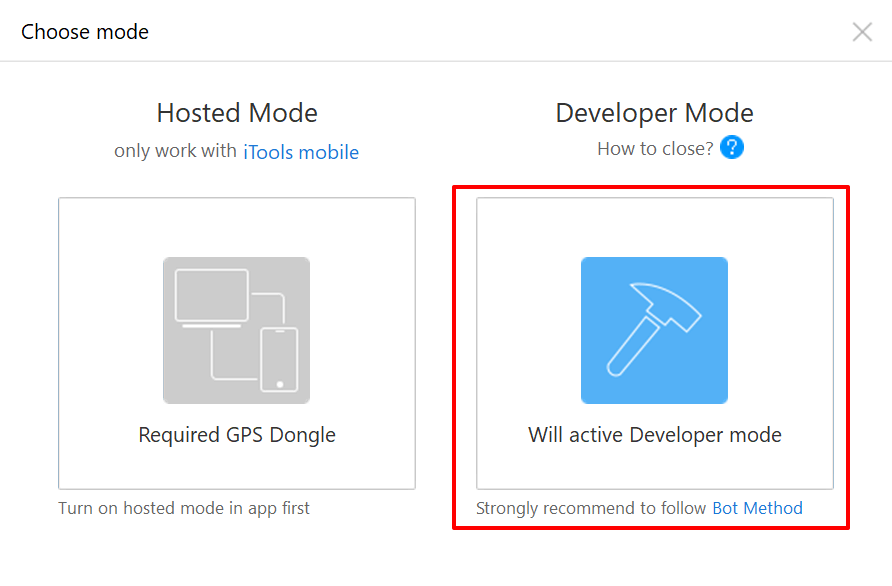 This issue has a straightforward solution. First, you will need to update the iOS device. To do so, follow a few simple steps.
Open the Settings app, and go to General

Choose Software Update and check whether you have an update available

Update your iOS device.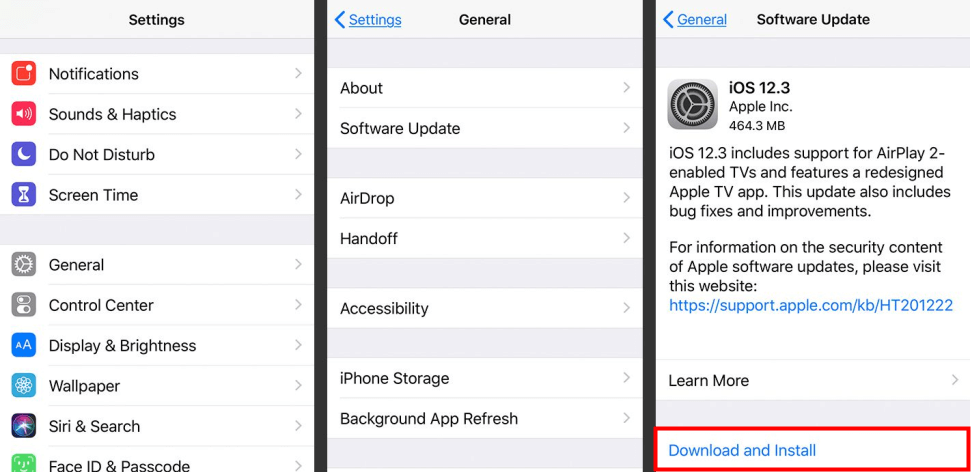 3

iTools Compatibility Issue with iTunes

To run the popular iTools tool, you must have iTunes installed. Some users report compatibility issues between iTools and the iTunes app. If you experience a compatibility issue, you will have to reinstall the iTunes app. Go to your Uninstall a program part of Control Panel, Uninstall iTunes, and Apple Mobile Device Support. Download the latest Apple iTunes and reinstall.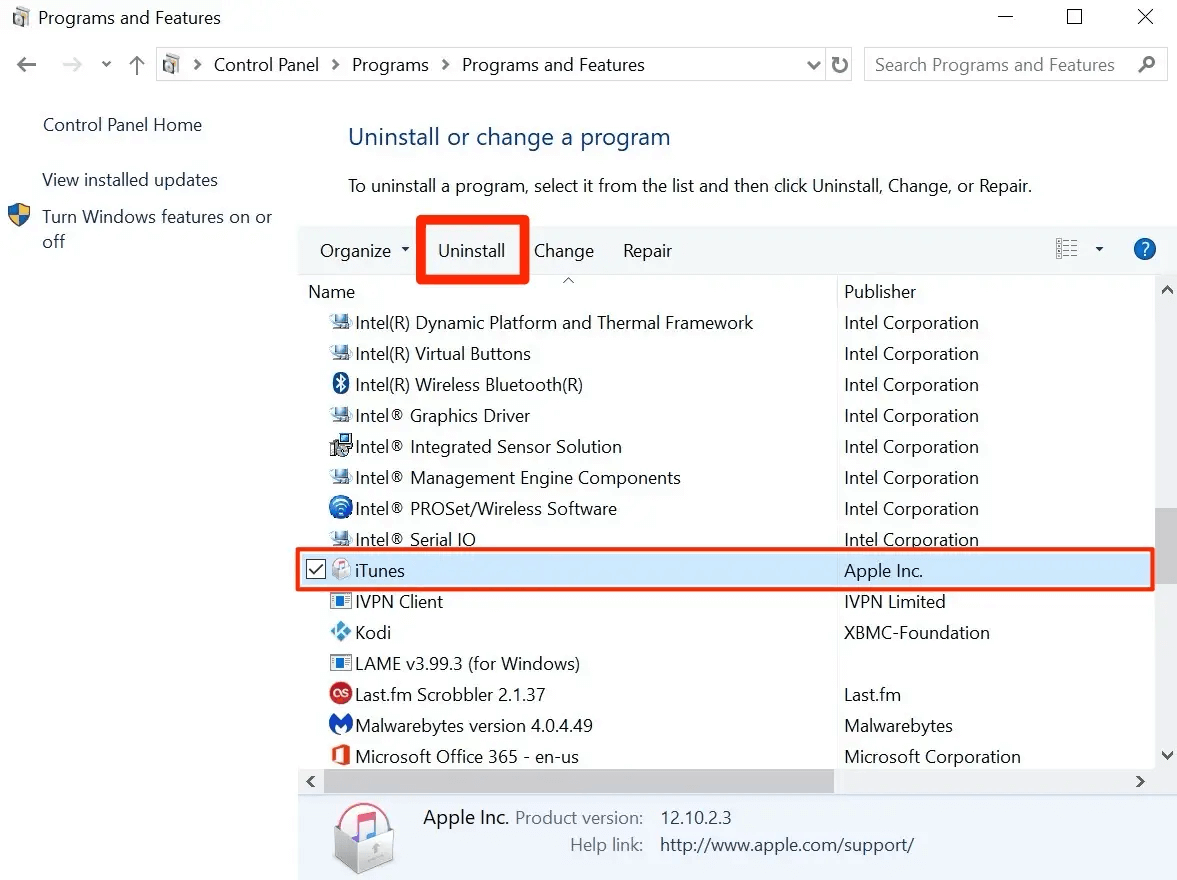 4

iTools Software Stopped Working

iTools have many issues, but the most common among reported problems is the app stops working. As one would expect, you won't be able to change the location whit iTools not working. When your iTools stops or crashes without a known reason, the first thing you should do is restart the application. Then, if that doesn't fix the problem, restart the device you're using.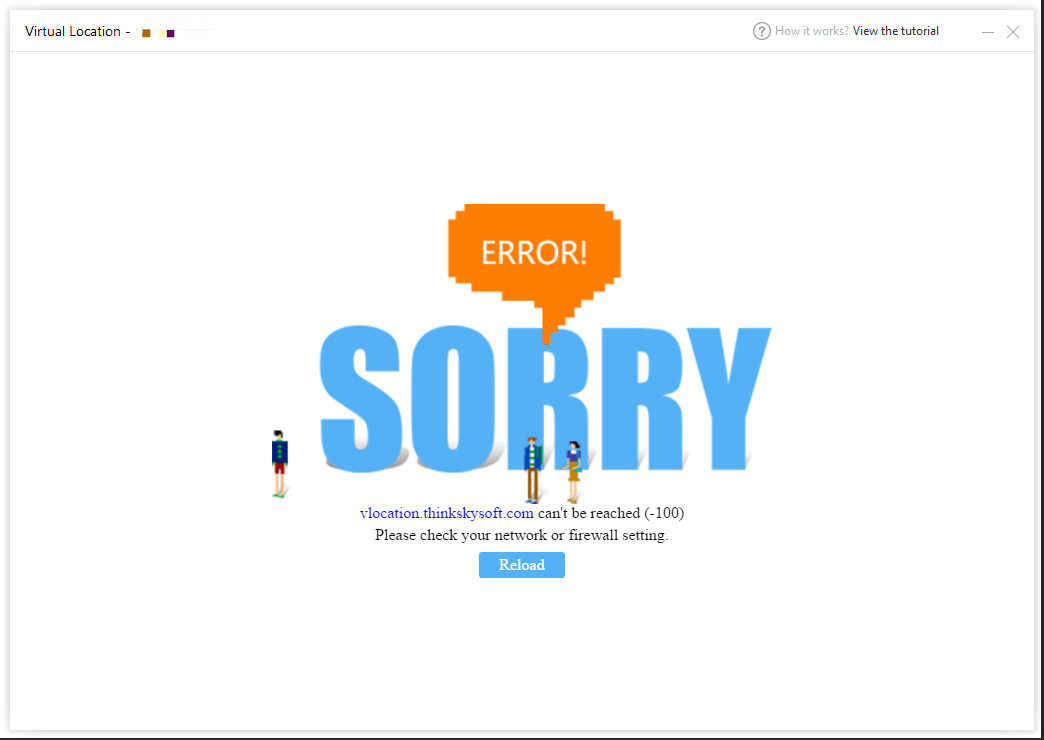 Part 2. Pros and Cons of Using the iTools
iTools is popular software that comes with some compelling features but also has serious shortcomings for many users. The biggest pros for iTools is the ability to change your actual location with virtual for iPhone and iPad users. iTools basically spoofs your location, and you can use it to create a fake GPS location.
However, there are well-documented cons of using iTools Virtual Location for iOS devices.
iTools supports only iOS phones, so you won't be able to set up Virtual Location on Android devices.

You can not buy the Virtual Location feature alone. Users should purchase the whole tool package which is at a high price.

The issue of iTools Virtual Location not working happens frequently.

Incompatibility with some antivirus software

It is hard to contact the support team.
Part 3. Better Tool for Changing Location on iPhone and Android devices
If you don't want to risk crashes and some other issues user experience with iTools, there are viable alternatives on the market. One of the best tools for changing GPS location is iMoveGo, a fast and reliable desktop application that works with both iOS and Android devices. You can even use the joystick to play Pokémon GO without walking.
There are numerous features in this easy-to-use software, and one of the most significant advantages for iPhone users is you don't have to use iTunes. In addition, the app supports all versions of iOS and Android, with having a significantly lower price than iTools.
Powerful Features:
Change your GPS location to any other area you would like in 1 click.

Plan a pre-determined route on a map that moves along at a customized speed.

Work well on a full range of location-based apps, such as Pokémon GO, Tinder and Facebook.

Spoof up to 5 iPhone/Android devices at one time. (Including iOS 15)

Free trial is available for every user to get initial experience.
Steps to Fake GPS with iMoveGo
Step 1. Install iMoveGo and connect your iPhone/iPad/Android to your computer using a USB. Unlock your device, and be sure to tap Trust when it prompts.
Note: After conecting with USB successfully for the first time, you can connect your device to the computer via Wi-Fi.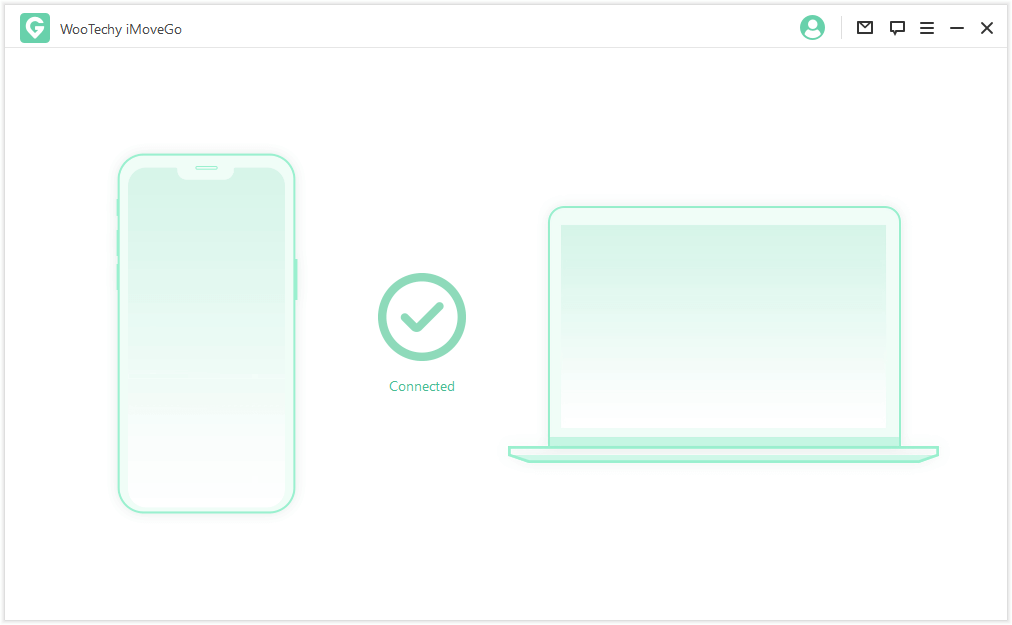 Step 2. Select a new location using the Teleport Mode (the 4th icon). Once you have a destination selected, click the Move option.  You can even create a customized route with Multi-Spot Mode or Two-Spot Mode.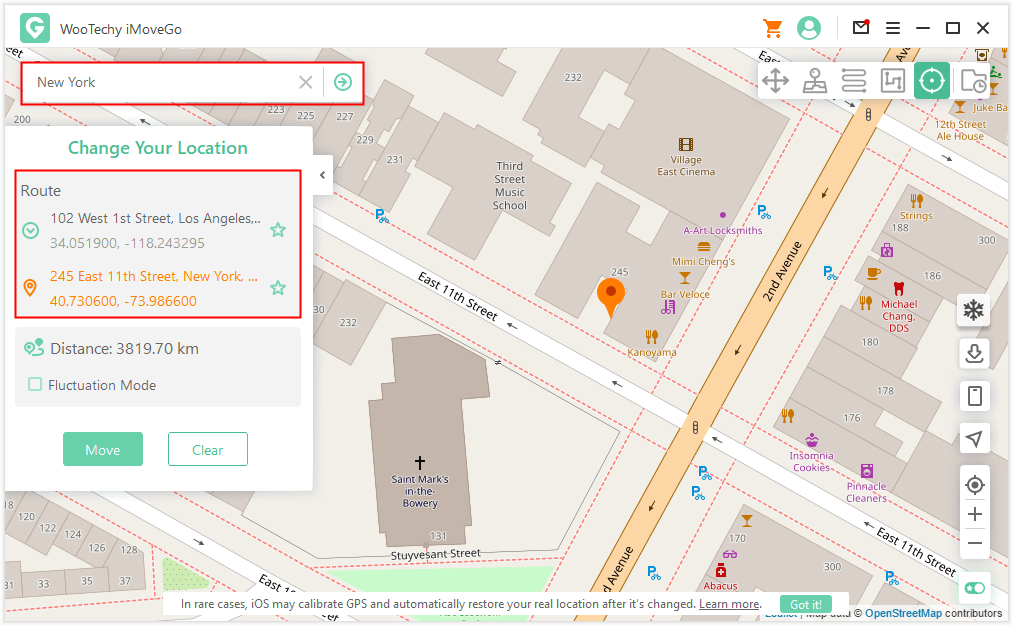 Step 3. iMoveGo will change your location or complete the movement as planned. The changes will be updated to all you location-based apps timely.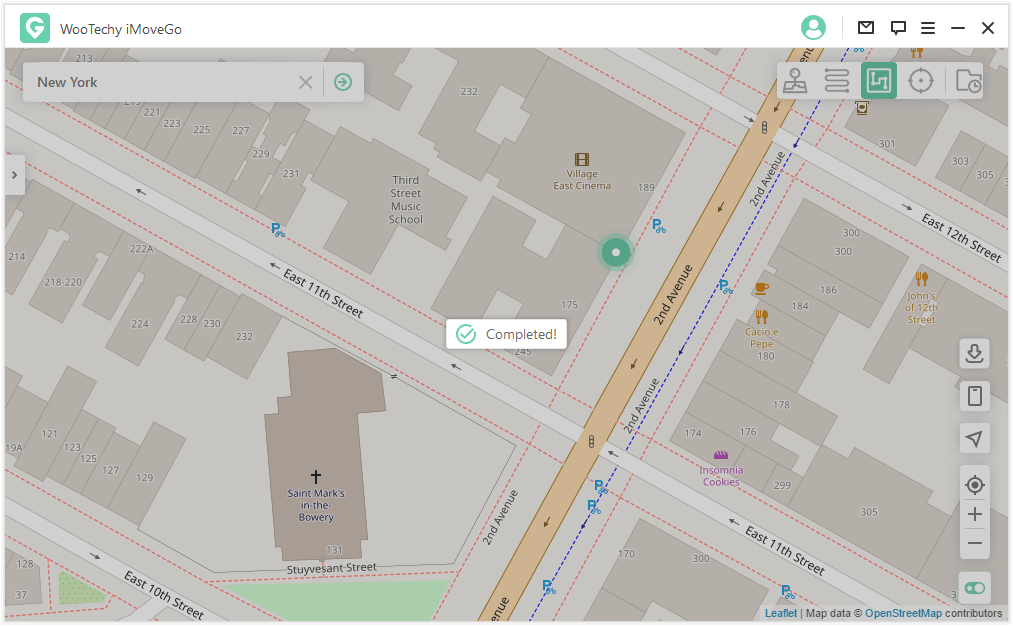 Now people will see your phone is located in a new destination. And you can hide your real location without anyone knowing!
Conclusion
If you rely on apps to change location on your iPhone, some tremendous third-party software is available. iTools is among the top choices for many users, but the app comes with some well-documented issues. Some of the problems have an easy fix but are still bothersome. You can also choose a great alternative to the iTools Virtual Location feature in the iMoveGo GPS Joystick app that allows users to change or hide location easily.