Monster Hunter Now is one of the hottest games these days that allows players to hunt monsters in the real world. While the game is fun to play on its own, using a Monster Hunter Now joystick can make it even more enjoyable. A joystick can give you more precise control over your character, making it easier to navigate the game world and fight monsters.
There are a variety of different Monster Hunter Now joysticks available. In this article, we will test and show you the best Monster Hunter Now Joystick with its tutorials, letting you easy to control the moving in Monster Hunter Now.
Part 1: What is a Monster Hunter Now joystick?
A Monster Hunter Now joystick is a third-party tool that allows you to control your character in the game using a joystick. This can be useful for players who want more precise control over their character, or for players who want to automate certain tasks, such as walking or capturing monsters.
Monster Hunter Now joysticks work by spoofing the game's GPS signal. This allows the joystick to control your character's movement, even if you are not actually moving.
Part 2: Impact on Monster Hunter Now Gameplay and Control
joysticks can have a significant impact on Monster Hunter Now gameplay. Except for the direction control, the Monster Hunter Now joystick offers many other specific features that can help you level up faster. For example, this kind of joystick allows players to teleport GPS and find rare monsters or to complete quests that require you to travel to specific locations.
Part 3: The Best Monster Hunter Now Joystick
WooTechy iMoveGo is a popular GPS spoofing and location changer tool that can be used in Monster Hunter Now. It is available for both iOS and Android devices, and it offers a variety of features that can improve gameplay and control, including:
Joystick control: Built-in a virtual 360-degree joystick that can be used to control your character's movement in Monster Hunter Now.
GPS teleportation: Instantly change Monster Hunter Now's location, and move the character around the map more quickly.
Route planning: Set a route at your favorite speed and let your character automatically move.
Flexible Fake GPS control: Pause and resume the movement at any time, or get the real GPS back.
Safe to use: Not required to Jailbreak and provide a realistic GPS simulation like jump, cycle, return and loops, which can be useful for avoiding detection by the game's anti-cheat system.
Besides, iMoveGo is comparable with all the location-based Apps, such as Pokemon Go, Find My, iMessage, Snapchat, Life 360, etc...
Part 4: How to use Joystick on Monster Hunter Now
iMoveGo is easy to use. With only several steps, you can easy to change the location to anywhere in the word as long as you want. To use Joystick in Monster Hunter Now, simply follow the below tutorials.
Step 1: Download and install iMoveGo on your computer. Both Windows and Mac are supported. Click "Get Started" to use the Monster Hunter Now Joystick.
Step 2: Connect your mobile device to your computer using a USB cable, or, WiFi.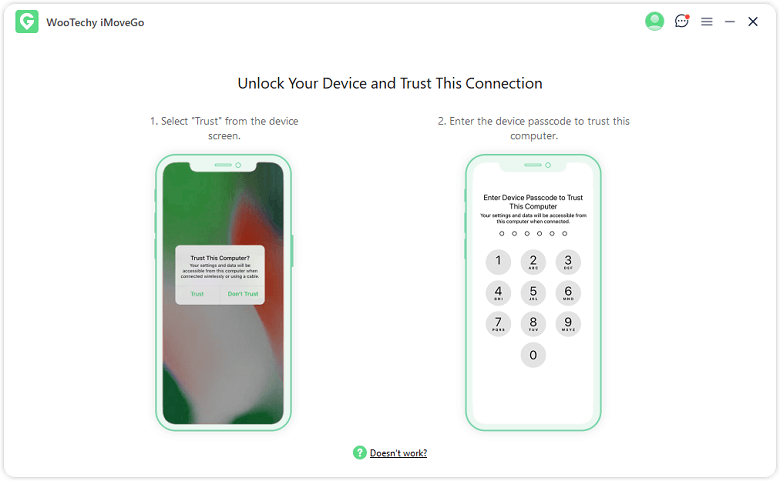 Step 3: Click on the Joystick Mode in the top-left corner of the iMoveGo.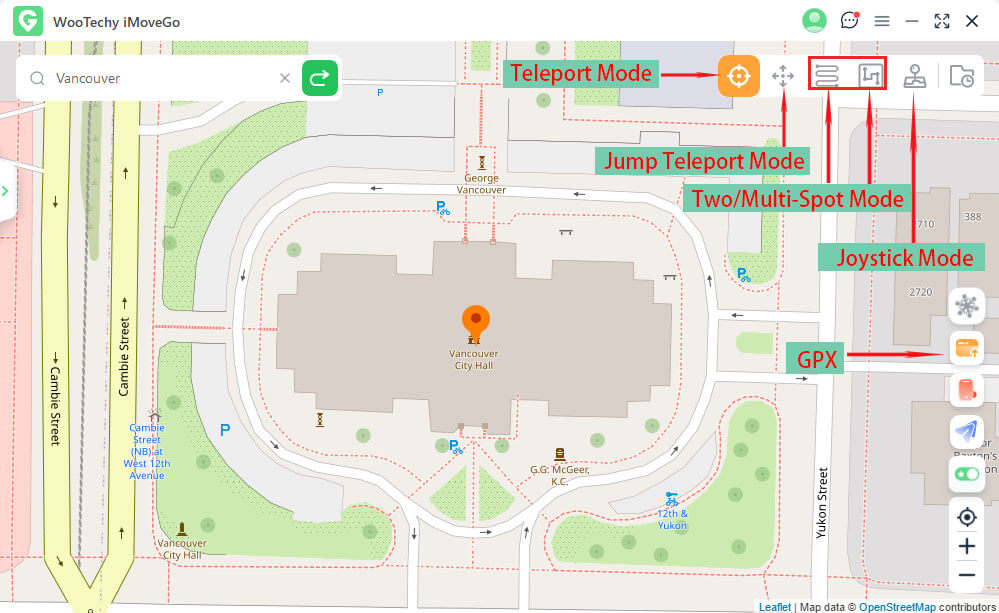 Step 4: Now, you can use the joystick to move your character around the map by clicking the Left, Right, Up or Down arrow on the screen, or pressing A, D, W, or S.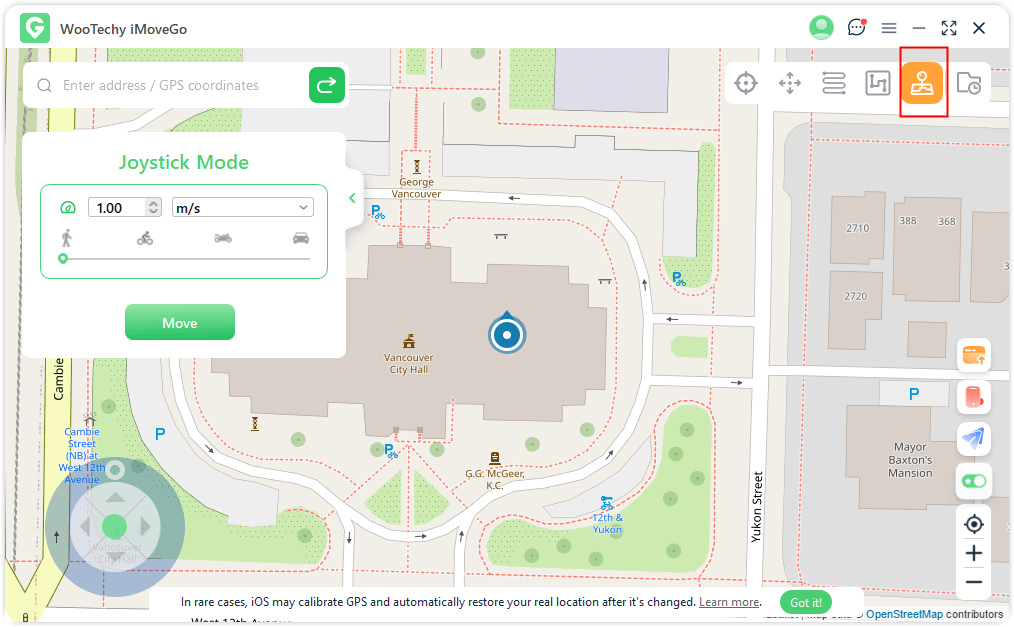 Tip: If you want to teleport your Monster Hunter Now GPS to a specific location without leaving your room, use the Teleport Mode. To plan a route with a custom speed, select Jump Teleport Mode, Two-Spot Mode or Multi-Spot Mode.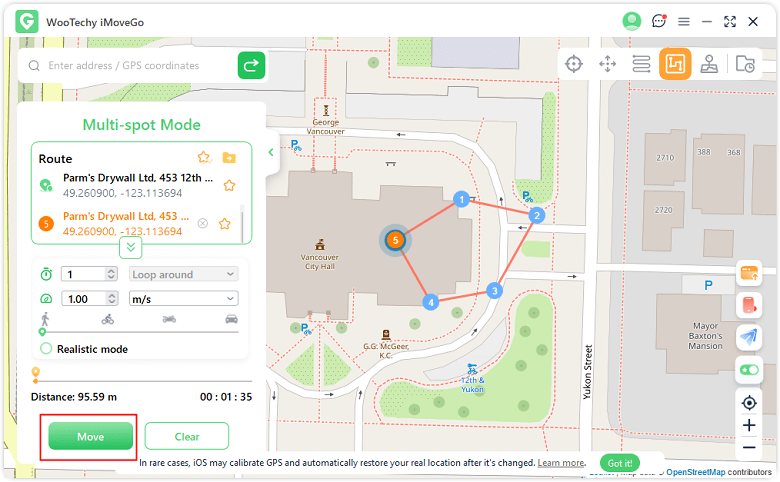 Conclusion
A Monter Hunter Now Joystick can give you more control over how your character plays and can make the game more enjoyable. If you are also looking for a reliable and accurate joystick, then WooTechy iMoveGo is a good option. It offers a variety of features that can improve your Monster Hunter Now gameplay experience. Free to download and have a try!