Welcome, fellow hunters, to the world of Monster Hunter Now!
Monster Hunter Now was released by Niantic, the developer of Pokémon GO, and Capcom, the creators of the Monster Hunter series. Like Pokemon Go, Munster Hunter Now utilizes your camera and GPS to allow you to encounter virtual creatures in various real-world.
Here, you will become a skilled hunter, and your task is to track down and battle formidable monsters that appear in your location. This is also a multiplayer game, so you can team up with friends to take down the toughest monsters.
Want more details? In this comprehensive tutorial, we'll delve deep into the guides of the game, providing you with all the knowledge and the hidden gameplay to play Monster Hunter Now with your friends, even if they're not in your neighbourhood!

Change the location on Monster Hunter Now so that you can play the game on any place without moving, or join Multiplayer Adventure with friends without distance.
Part 1: The Latest Monster Hunter Now News
Monster Hunter Now is available for both Android and iOS devices, and was released on September 14, 2023, for both platforms. However, the game is not available in all areas. As of the moment, it is only available in select areas, some of which are as follows;
United States
Canada
Australia
New Zealand
Japan
United Kingdom
Germany
France
Spain
Italy
South Korea
Singapore
Taiwan
Sure, Niantic has said that they plan to release the game in more countries and areas soon. To check if Monster Hunter Now is available in your area, you can check the App Store.
Part 2: Get an Early Registration Bonus for Monster Hunter Now
The early registration bonuses are a great way to get a head start in Monster Hunter Now. The potions and paintballs will help you stay alive and fight monsters, while the founder medal and wander pebble will give you some extra rewards. The face paint and reward tickets are just a bonus. Here are some early registration bonuses for Monster Hunter Now;
500,000 pre-registrations: Potion x10/Paintball x3.
1,000,000 pre-registrations: Founder Medal/Wander Pebble.
3,000,000 pre-registrations: Face Paint/x2 Reward Ticket.
5,000,000 pre-registrations: 10k Zenny/Storage Expansion.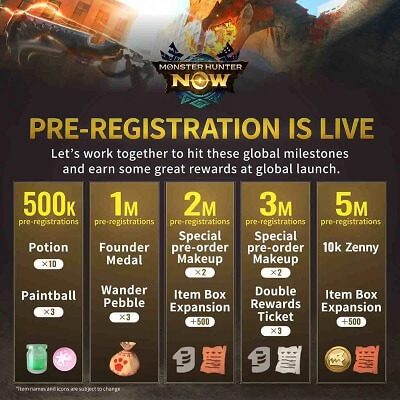 Part 3: Guides to Playing Monster Hunter Now
Now, the most exciting part, is how to play Monster Hunter Now? As you venture outdoors, your primary objective is to complete quests, gather materials, and confront formidable monsters. If you don't want to go out, I've got a neat trick up the sleeves to help you join the hunt without moving.
Now follow the steps;
Step 1: Get started with Monster Hunter Now
Download the Monster Hunter Now app from the App Store Google Play, or Monster Hunter Now official website.
Create an account and customize your character's gender, skin colour, and name to your liking.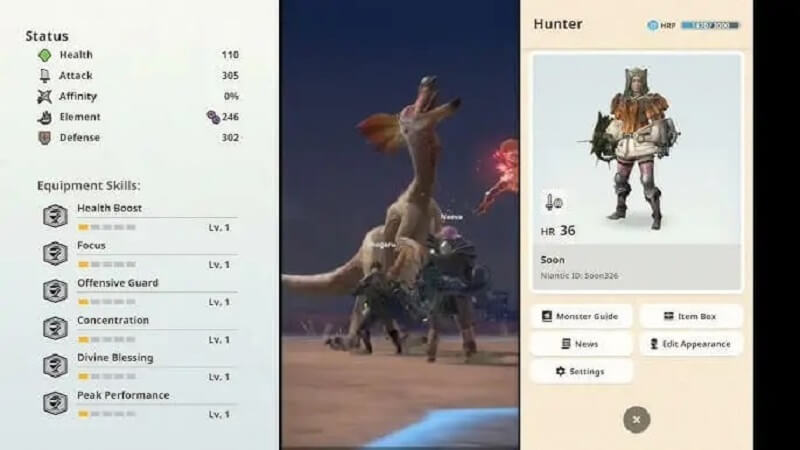 Step 2: Choose Your Weapon
Monster Hunter offers 6 weapon types, Bow, Great Sword, Hammer, Light Bowgun, Long Sword, and Sword & Shield. Each with unique gameplay styles. I suggested you experiment with different weapons to find your preferred playstyle. You can also make your own weapons as you become proficient at the game and collect enough materials.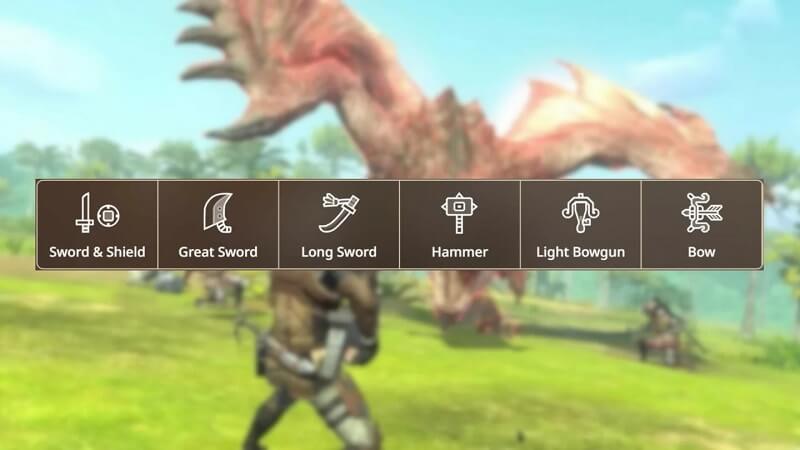 Step 3: Start Hunting Monsters
In the game, there are 3 environments available. Purple represents the swamp, green signifies the forest, and yellow marks the desert. When you spot a monster on the map, you can tap and attack the monster.
However, watch out for red warnings from the hunters. Once it appears, it will attack you. Try to slide to dodge. To decrease the attacks, It is suggested to increase the hit probability as possible as you can.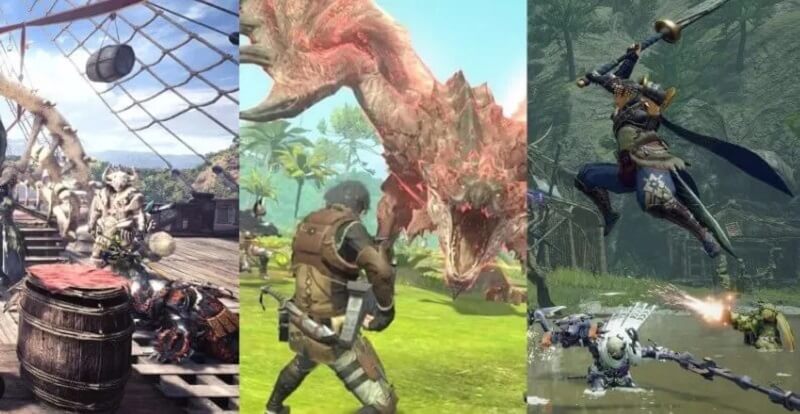 Step 4: Get the rewards for defeating the hunters.
Once you are successful, you will get the corresponding materials, which can be used to level up and make your weapons.
Step 5 (Optional): Multiplayer Adventure
Don't dismiss play Monster Hunter Now with the team! Some challenges in Monster Hunter Now are too daunting to face alone. Joining battles with other hunters or your friends is not only enjoyable but also essential for tackling tougher foes.
To do this;
Connect with nearby hunters and form a formidable hunting party.
Coordinate your strategies to bring down monstrous adversaries.
Sharing Rewards with your partners as it is teamwork.
However, team play in the Monster Hunter Now requires players to be no more than 200 meters away from each other. If your friends are not around then you need to use the following method.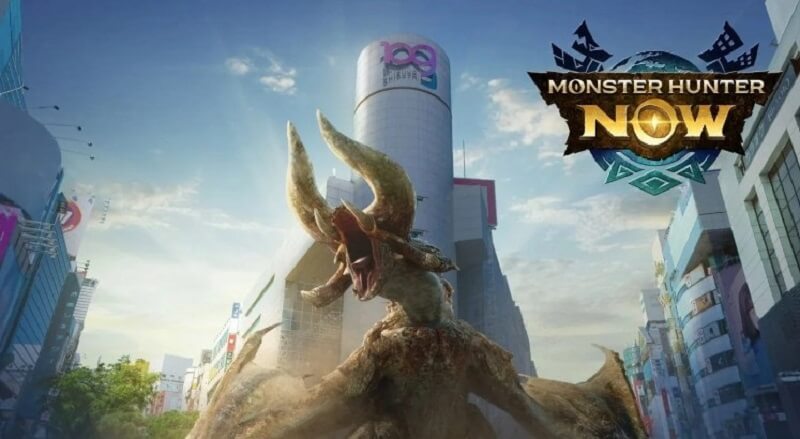 Part 4: Playing Monster Hunter Now without Moving/Joining Teamwork without Distance Limitations
If you don't want to go out to play games, or you want to join the game with friends who aren't nearby, Wootechy iMoveGo has your cover. iMoveGo is a location spoofing tool that allows you to change the GPS location of both Android and iOS devices. This can be used to play AR games, such as Monster Hunter Now or Pokemon Go, at home or in other locations that you would not normally be able to access.
iMoveGo:The Best Monster Hunter Now Spoofer

75.000.000+

Download

Change the GPS location of your device to any location in the world with one click.

Follow a pre-defined route or allow it to randomly spoof your location.

Set a speed limit or adjust it so that your device's location does not change too quickly.

Access location on AR games that are not available in your region.

Flexibly change location with Joystick and explore more Monsters.

Works on all the location apps such as Find My, Tinder or WhatsApp.

Free trial for all the features.
Spoofing the location on Monster Hunter Now or Pokemon Go only takes 3 simple steps.
Step 1: Download and install Wootechy iMoveGo on your computer. Once done, launch it and click "Get Started".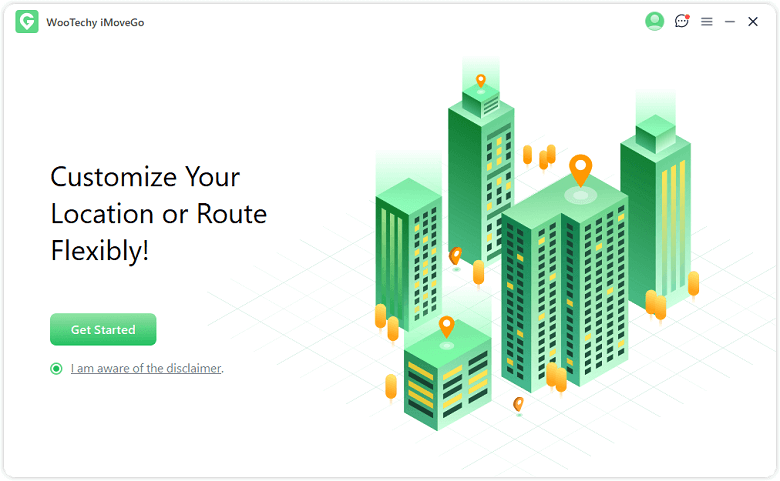 Step 2: Connect your Android or iOS devices to the computer with cable with USB/Lightning. The next time, WiFi wireless connection is always available.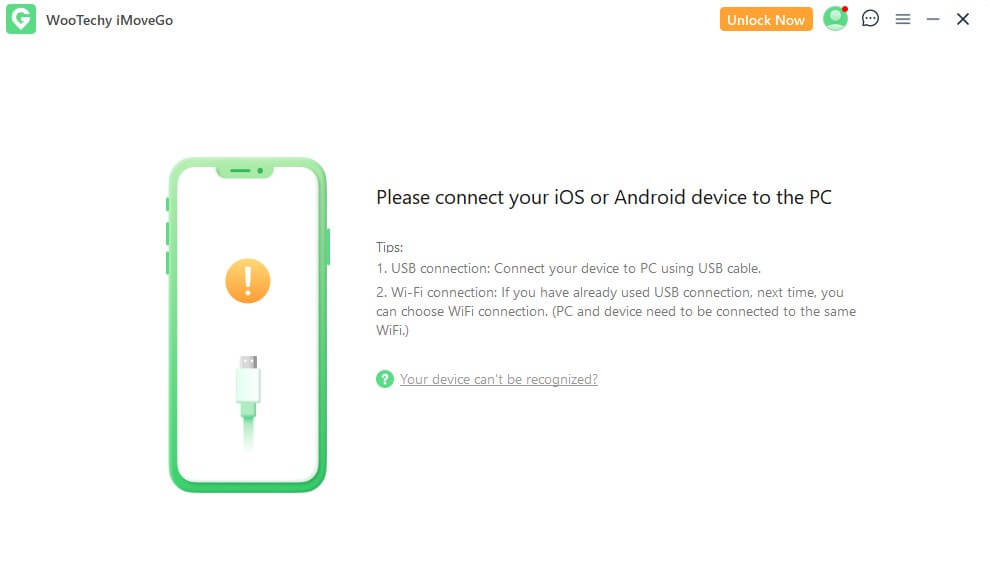 Step 3: There are 5 modes in the top-right corner. Select Teleport Mode, and enter the location you want to spoof your Monster Hunter Now GPS to. You can typically do this by entering a specific address or selecting a location from a map. Click Move and the new GPS will be activated instantly.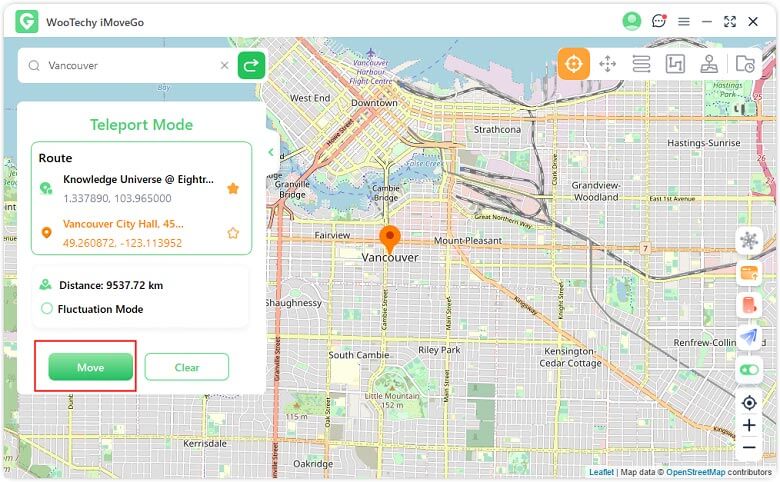 In addition, you are also available to get started with planning a route to follow by choosing Multi-Spot Mode. Or, to explore more materials or monsters, Joystick Mode enables you to move with a 360-degree Joystick.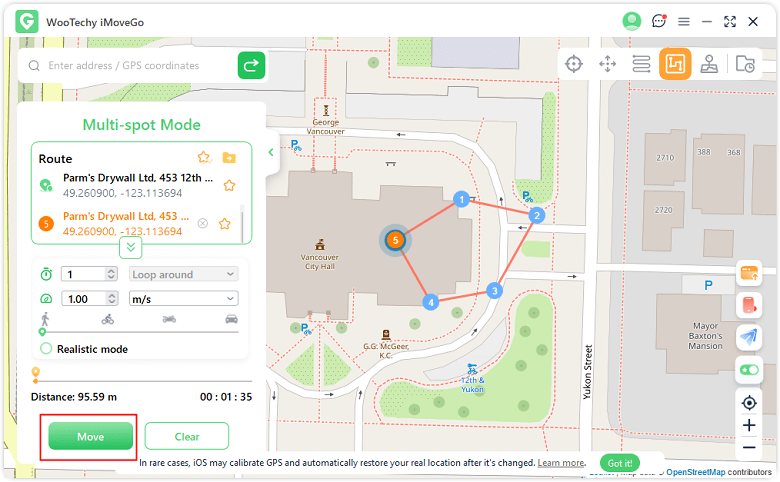 Conclusion
Monster Hunter Now combines the traditional Monster Hunter formula with real-world exploration, allowing players to hunt monsters in their own backyards. In this article, we conclude generally a guide on how to get started with play Monster Hunter Now. I have also covered the hidden way to trick Monster Hunter Now with Wootechy iMoveGo, in case you don't want to go outside. Hope it will help you get started on your Monster Hunter Now journey and level up fast!
Additionally, in the next article, I will cover more details about the Monster Hunter Now. For example, how to choose the right weapon to track down and hunt monsters. Keep following if you like it. Thanks!
Part 5: Hottest FAQs about Monster Hunter Now
1. How to get Monster Hunter Now APK?
Monster Hunter Now is currently only available in select regions. If you are not in one of the supported regions, you can download the APK file from a third-party website on APKMirror, APKPure, Aptoide, Uptodown, etc... However, note that downloading Monster Hunter Now APK files from unknown-resources websites can be risky.
2. How to Craft Weapons & Armor on Monster Hunter Now?
Seek out the local smithy in the game, where you can craft and upgrade your equipment.
Ensure you have the necessary materials. If not, embark on gathering quests.
Choose the weapon or armour piece you want to craft or upgrade, and you will be good to go.
3. Any strategies to defeat Monster?
Find the monster's tracks following the left tracks behind Monsters.
Instead, take some time to observe its movements and learn its attack patterns.
Use your weapon's moveset to target these weak spots. Every monster has weak spots that are more vulnerable to attack.
Traps and bombs can immobilize or stun the monster, making it easier to attack.
If you want to capture the monster instead of slaying it, you can use traps and tranquillizer bombs.
4. How to Add Friends on Monster Hunter Now?
Way 1: If you are near another player, you can scan their QR code to add them as a friend.
Way 2: If you are not near another player, you can enter their friend code from the "Add Friends" button.