iOS 17 is ready! And it's tempting to install it right away and start exploring all the new features. But before you do, there are a few things you should consider: "Should I Install iOS 17? If so, how to install iOS 17?"
As we all know, considering whether to install iOS 17 is a decision that many Apple users are contemplating. iOS updates typically bring new features and improvements, but they can also introduce unexpected issues. If you are also wondering whether you should take the plunge and install it on your Apple device, you're in the right place. Here, we'll walk you through everything you need to know about iOS 17 to help you make an informed decision, including how to install iOS 17 and how to fix the common issues when installing it..
Part 1: What's New in iOS 17?
Apple has released the iOS 17, and it comes with various new features. Some of the most notable new features include:
A new lock screen with widgets and customizable notifications.
New Message features, such as the ability to edit and unsend messages.
New Live Text and Visual Look Up features.
Improved FaceTime features, such as the ability to use FaceTime on Apple TV.
A new battery widget.
Performance improvements and bug fixes.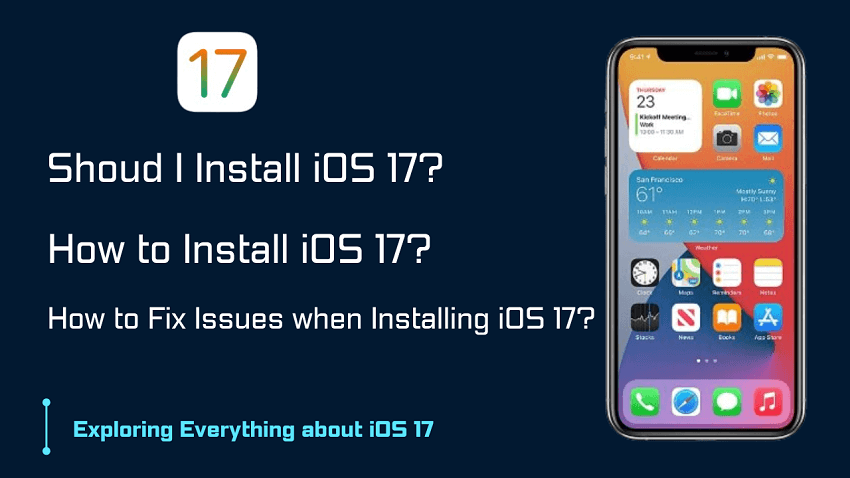 Part 2: What Devices Are Comparable with iOS 17?
Not all iPhones are created equal, and not all of them can handle iOS 17. Find out if your device cuts.
The following devices are compatible with iOS 17:
iPhone 14 Plus
iPhone 14 Pro Max
iPhone 13 mini
iPhone 13 Pro
iPhone 13 Pro Max
iPhone 12 mini
iPhone 12 Pro
iPhone XS
iPhone XS Max
iPhone XR
iPhone SE (2nd generation or later)
iOS 17 is not compatible with the following devices:
iPhone 8

iPhone 8 Plus

iPhone X
If you have an iPhone that is not compatible with iOS 17, you will not be able to update to the new operating system. However, you will still be able to use your iPhone as usual. You may just miss out on some of the new features and security updates that are available in iOS 17.
To check if your iPhone is compatible with iOS 17, go to Settings > General > About. The model number of your iPhone is listed under "Model." If your model number is one of the devices listed above, then your iPhone is compatible with iOS 17.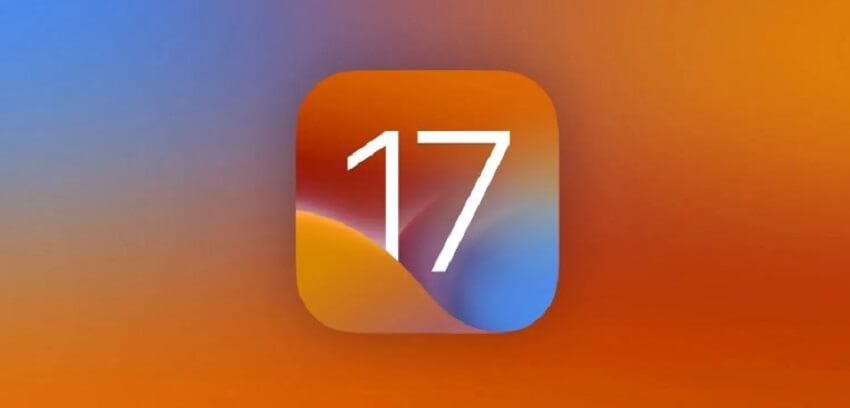 Part 3: Is It Safe to Install iOS 17? Should I Install iOS 17?
Now, the age-old dilemma: Should you be among the first to install iOS 17, or should you wait for the dust to settle? We'll explore the pros and cons of both approaches.
Apple takes security seriously. After extensive testing, including the release of the iOS 17 beta, it is actually safe to install iOS 17. The installation doesn't cause any problems. But there will be some potential bugs.
Benefits of Installing iOS 17
Enjoy iOS 17 features and improvements. For example, you can keep an eye on someone's location and see where they are going with the Message's Check-in features.
Fix some bugs that were present in previous versions of iOS.
Enhanced Security. Apple includes security enhancements in its iOS 17 updates, safeguarding your data and privacy, which is a significant benefit in the digital age. With the new security system, you can protect your iPhone from malware or stop someone from tracking you.
iMoveGo:iOS 17 location changer

75.000.000+

Download

Change location to anywhere in the words.

Works with all the location-based Apps such as Find My, Life 360, Tinder, Grinder, and Snapchat.

Comparable with all iOS versions including iOS 17.

Simulate GPS movement with customized speed and route.

Joystick for AR games like Pokemon Go.
Potential Drawbacks of iOS 17 Installation
Bugs and Instability: You might encounter crashes, freezes, or apps not functioning correctly. However, It's common for the iOS 17 beta to be less stable than the official public iOS 17.
Data Loss: There's a risk of data loss when installing beta versions, especially if something goes wrong during the update process.
Incompatibility with Apps: Some apps may not work correctly with iOS 17. Software providers often need time to update their apps to be fully compatible with the new OS, which can lead to app crashes or issues.
Battery Life and Performance: Usually new iOS system can hurt battery life and device performance. Like iOS 16, in the early stages of updating systems, you may experience faster battery drain or slower performance compared to the previous iOS version.
Difficulty in Downgrading: If you encounter some significant issues with iOS 17, downgrading to a stable iOS version can be complex and may result in data loss. To fix this, you can use some tools like iMaster to Downgrade the iOS system.
Overall, iOS 17 is still in the early stages of being made official. It's normal to have some bugs and other problems. But most of them won't be very serious issues. If you rely on your iPhone for daily life or you have an older iPhone, it is suggested to wait until the iOS 17 is proven to be safe to use. In contrast, If you're the kind of person who enjoys new features, then you can try to install iOS 17.
Part 4: How to Install iOS 17?
Before Installing iOS 17:
Back up your iPhone before installing the iOS 17. This way, if you have any problems, you can restore your iPhone to its previous state.
Only install iOS 17 on a device that is compatible with it. The list has been provided above.
The Guides on iOS 17 Install:
Make sure you have enough storage space on your iPhone. It is better to no less than 5 GB in size.
Make sure your iPhone is connected to a Wi-Fi network and has at least 50% battery life.
Go to Settings > General > Software Update. If iOS 17 is available for your device, you will see it listed here.
Tap on "Download and Install" to start the update process. Follow the on-screen instructions to complete the update.
iOS 17 is a major update of the iOS system, so it may take some time to download and install. Once the update is complete, your iPhone will restart.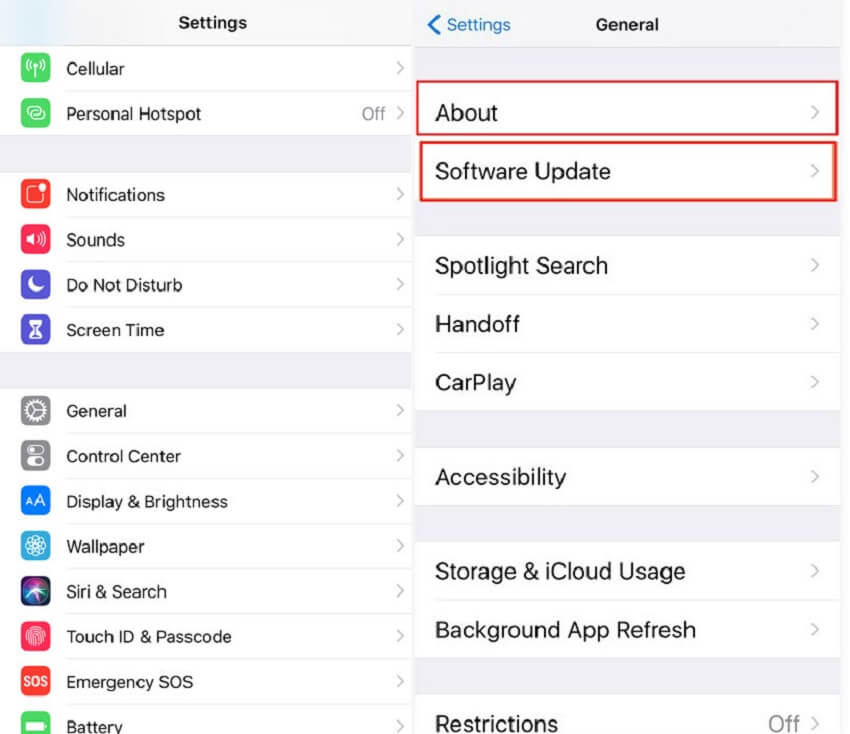 Part 5: How to Fix the Common Installations Issues for Installing iOS 17
The update is stuck downloading:
This can happen if your iPhone doesn't have enough storage space or if your internet connection is slow. Make sure you have at least 5 GB of free space on your iPhone and that your internet connection is strong. If the update is still stuck, try restarting your iPhone.
OTA Issues:
If you encounter issues with over-the-air (OTA) updates, try updating your device through iTunes on a computer. Connect your device, open iTunes, and select "Check for Updates."
The update fails to install:
This can happen if there is an issue with the update file or if your iPhone is not compatible with iOS 17. Make sure you are downloading the update from a trusted source and that your iPhone is compatible with iOS 17. If the update still fails, try restarting your iPhone and then try again.
iPhone is stuck in recovery mode:
This is because the iOS 17 update process is interrupted or there is a problem with your iPhone's firmware. To fix iOS system issues, you will need to put your iPhone in DFU mode and restore it using iTunes or Finder.
iPhone is not working properly after the update:
It is most about that there are compatibility issues with your iPhone's apps or settings. You can restore it to a previous backup, or contact Apple support.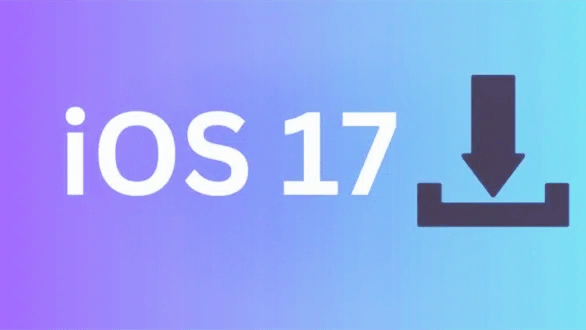 Part 6: FAQs about Installing iOS 17
How to install iOS 17 on iPad?
The steps are the same as installing iOS 17 on iPhone. But please note that which iPad devices with iOS 17:
iPad Pro 12.9-inch (2nd generation and later)
iPad Pro 10.5-inch.
iPad Pro 11-inch (1st generation and later)
iPad Air (3rd generation and later)
iPad (6th generation and later)
iPad mini (5th generation and later)
Why iOS 17 is not showing on my iPhone?
To learn why the iOS 17 might not be showing on your iPhone, here are some things to check;
Make sure your iPhone is compatible with iOS 17.
Make sure your iPhone is up to date with the latest software.
Restart your iPhone. Sometimes a simple restart can fix software issues.
How to change location on iPhone with iOS 17?
You may want to protect privacy, fake the location of the dating software, or play AR games without walking, Whatever the purpose, iMoveGo is a good choice. To do this:
Install iMoveGo location changer on your computer, and connect your iPhone/iPad/iPod with USB or WiFi.
Select Teleport Mode, and enter any spots you want to fake.
Click Move and your iOS location will be changed instantly.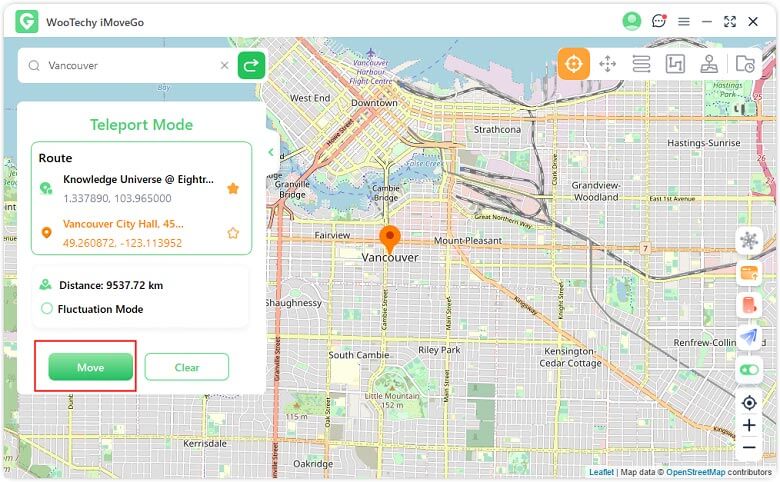 How to install iOS 17 using a computer?
Download the iOS 17 update from Apple's website.
Connect your iPhone to your computer using a USB cable.
Open iTunes or Finder. Click on your iPhone's name in the sidebar. Click on the "Software Update" tab.
If iOS 17 is available, click on "Download and Install."
How can I downgrade iOS 17 if I don't like it?
Downgrading iOS 17 is possible. One of the simplest ways is to use the iMaster.
Download and install iMaster on your computer. Connect your iPhone to your computer using a USB cable.
Launch iMaster and select the "Downgrade iOS" option. Select the iOS 16 firmware file that you want to downgrade to.
Click on the "Start" button. iMaster will start the downgrade process.
Conclusion
So, should you install iOS 17? I guess you have the answer. Whether or not you should install iOS 17 depends on your individual needs and preferences. If you are looking for the latest features and security updates, then iOS 17 is a good option. However, if you are concerned about stability or battery life, then you may want to wait a few weeks or months for the bugs to be ironed out. Additionally, there are some tips for fixing the emergency issues encountered while installing the system. Hope it helps.