Can you change your location on Bumble? As we all know, sometimes we may exhaust all the dating options in our current location, desiring fresh air in our dating life. Changing Bumble locations enables us to explore more potential matches from different cities or countries.
If you are the same, you will be lucky, as in this article, we will present 3 ways on how to change location on Bumble effortlessly. Then, you can start connecting with people beyond your street.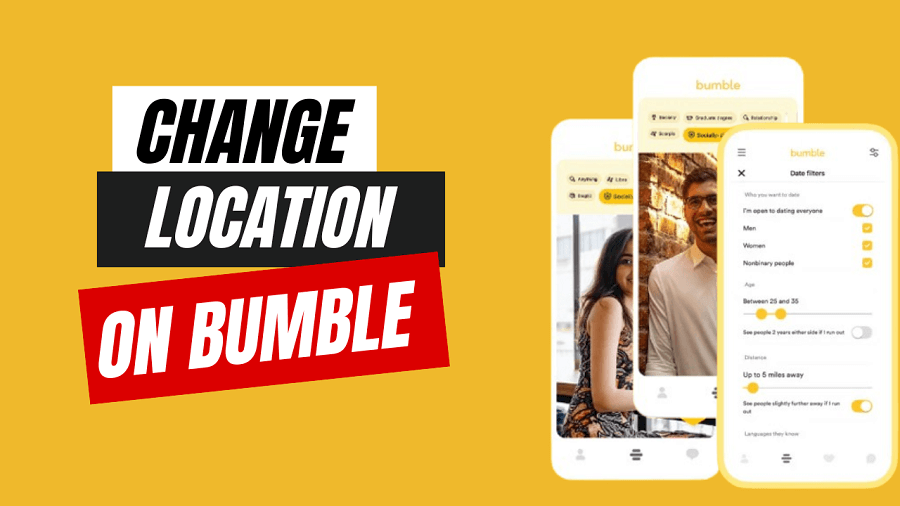 Part 1: Change Bumble Location with the Premium Plan on Bumble
There is an official tip for Bumble to change location. That is using Travel Mode.
Travel Mode is a premium feature on Bumble which allows you to change your location to another city before or during your trip. Then you can easily make new connections by the time you arrive. The Travel Mode is turned on for 7 days by default, but you can extend it with a Bumble Premium subscription.
If you prefer this method for Bumble location changing, follow the below steps.
Step 1: Upgrade the Bumble Premium Plan first.
Bumble Premium Cost:
1 week at $19.99
1 month at $39.99
3 months at $76.99
Lifetime for $229.99
Step 2: Go to the Bumble dating App's settings, and click the "Travel" option. Select the city where you want to change your location. Once confirmed, your Bumble location will be updated to the chosen city.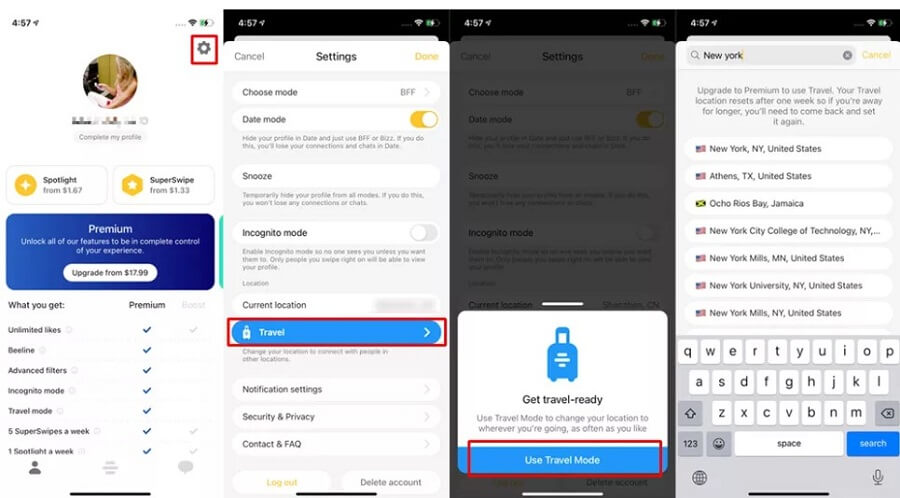 Note: The features are different between Bumble Boost and Bumble Premium. Make you what you subscribed to Bumble Premium. For details, check the picture.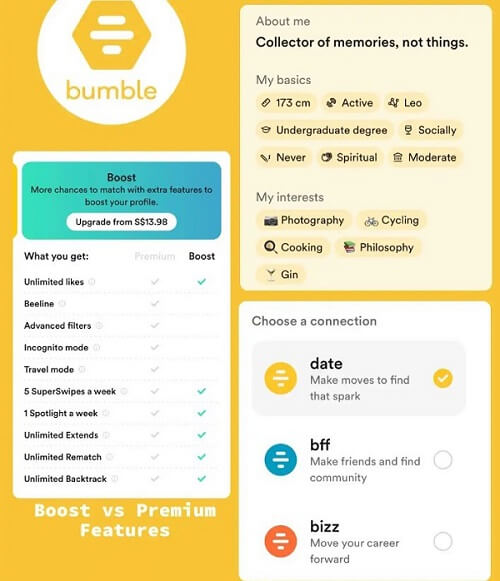 Part 2: How to Change Location on Bumble to Anywhere without Premium Plan
Don't want to upgrade to a premium plan? If you're looking to change your location on Bumble for privacy or expand your options, Wootechy iMoveGo is one of the most reliable solutions. Bumble relies on your device's location for local matches, but with iMoveGo's Location Spoofer, you can virtually change your Bumble location worldwide.
This software allows discreet and secure location changes and works well with various other apps such as Grinder, Tinder, Find My, Life 360, Snapchat, or AR games, enabling you to change location on different platforms with only 1 tool. More people are choosing the location changers like iMoveGo than the cost of an expensive Bumble premium.
75.000.000+

Download

Works on both Android and iOS devices, including the iPhone, iPad, and iPod.

Change location to any specific spot with high accuracy.

Support for fake locations on up to 10 devices at the same time.

Can simulate realistic GPS movement with customized routes and speed.

Support using a GPS joystick to move and explore more options.

Get back to the real location at any time if you need to.

Free trial for everyone.

Easy to use.
How to change the Bumble location with iMoveGo?
Step 1: Start to change location by installing iMoveGo on your computer. For example, Windows or Mac.
Step 2: Connect your Android, iPhone or iPad to the computer with a USB or WiFi.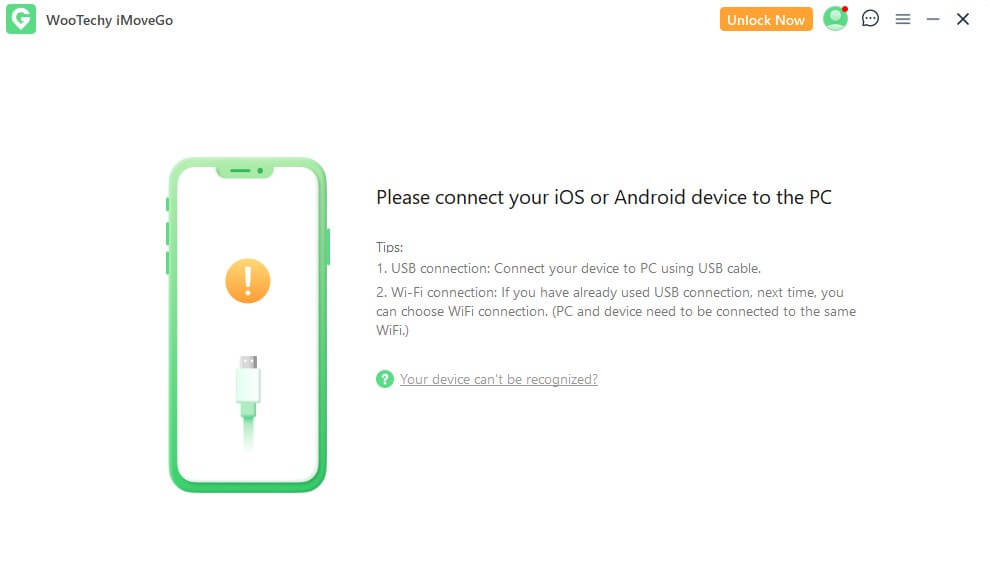 Step 3: Once done, select Teleport Mode, and enter the address on the search bar. Click Move and your Bumble location will be changed instantly. You can also enter a coordinate or select a spot on the Map.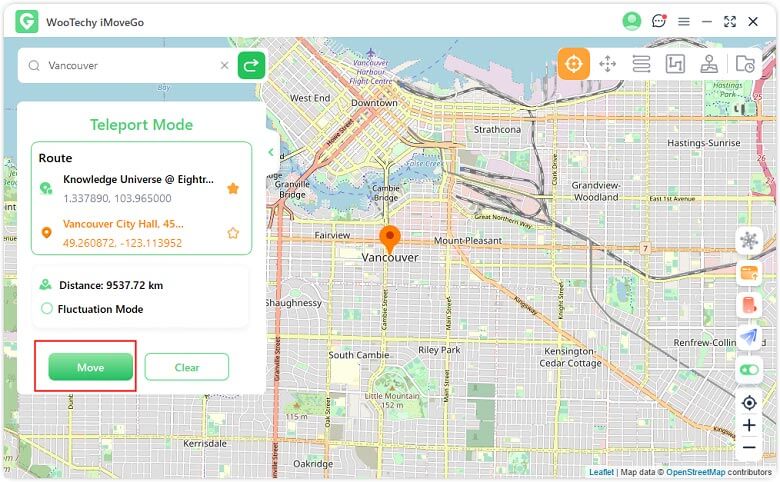 For example, I am sitting at home in New York. Entering Vancouver and starting to fake the location. Then I can swipe and explore more options in Vancouver.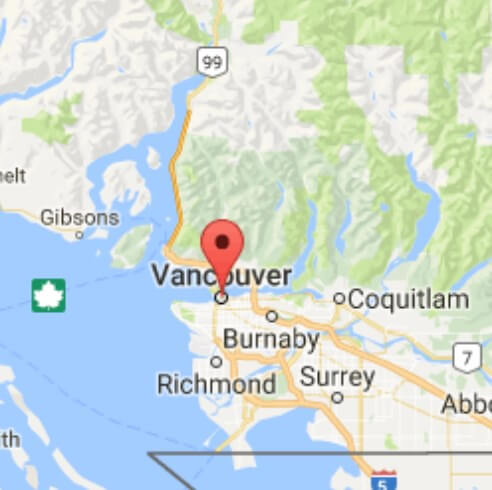 That is it. To change Bumble's location without its premium plan, you can follow these simple steps. It is more affordable but supports faking location to anywhere. Before that, you can download and get a free trial. Hope you can get more options for dating!
Part 3: Bumble Change Location by Report Issue Manually
For a permanent Bumble location change, you can contact Bumble support by going to your profile, selecting "Contact Us," choosing "Report a Technical Problem," and submitting a location change request.
However, this is not for a temporary location change. So keep cautious.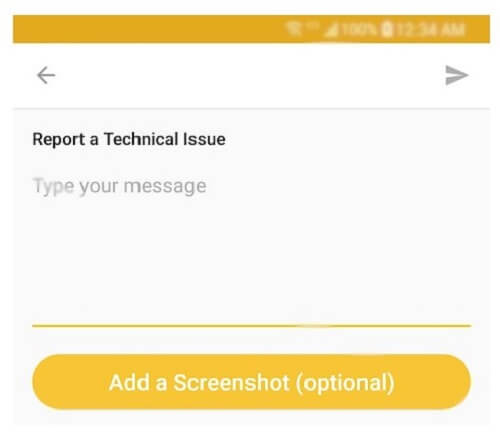 Part 4: Common Questions about Bumble Dating App (Including Bumble Not Working)
1. Does Bumble Change Your Location Automatically?
Yes, Bumble changes your location automatically based on your phone's GPS. Then, use it to show you profiles of people who are nearby. This is why using a location spoofing App
can match more friends as it is entirely a location-based dating software. You can also turn off the location directly if you want to
hide your location on your phone
. Sure thing that you won't enjoy the Bumble services any more.
2. Why is My Bumble Dating APP Not Working?
1. Check your network first and ensure it is stable and working properly.
2. Update the App if there is a latest version.
3. A simple restart of your device or a reinstall of the Bumble can resolve many App problems.
4. Clearing the app's cache might help with loading and performance issues.
5.If you are using a VPN, turn it off.
3. Is Bumble better than Tinder?
Every App has its own features, including. It just depends on your preference. But here I can provide some differences between them for you to choose.
Initiating Conversations: Bumble requires women to initiate messages after a match, (except that you're the same sex as the person you're matched.)while Tinder allows anyone to start conversations.
Features: Both apps offer free and premium options. Tinder's premium levels provide unlimited likes, while Bumble's include BeeLine, Rematch, filters, and SuperSwipe.
Purpose: Tinder is often associated with hookups and offers a larger user base, whereas Bumble is known for a mix of casual and serious dating, with a focus on women-driven conversations.
Demographics: Tinder has a more significant male user base and is popular among younger users.
Quality vs Quantity: Bumble is praised for its focus on quality matches and serious relationships, while Tinder is often associated with casual dating and shorter-term connections.
Final Thoughts
Now, I guess you have learned how to change your location on Bumble. You can upgrade to a Bumble premium, report an issue, or use a location changer. Among those, iMoveGo stands out for its effectiveness and affordability. With that, you can fake your location to any spot without limitations. Bumble Premium's Travel Mode and Bumble support's manual location change are also options, but iMoveGo offers a cost-effective solution for exploring more matches or protecting privacy. Give it a try and enjoy!