iOS has supported the operating systems of most Apple device like iPhone and iPad. Since the latest iOS version iOS 16 was release, almost all users update their device to the latest iOS 16. However, though iOS 16 brings some shining features to users, it still has a few flaws, such as causing iPad red screen or iPhone red screen errors.
iPads are reliable and efficient devices that can be used for entertainment, school work, and even your job. But, what if your iPad isn't working, instead, the iPad red screen of death? Don't panic, in this guide, we'll go over top 6 methods on how you can repair the iPad red screen. Stick around to find out more about this Apple issue.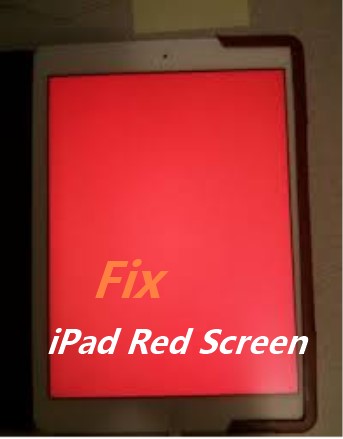 Part 1. What Is a Red Screen of Death?
The iPad red screen of death happens when your iPad malfunctions. This device error turns your iPad screen red and makes your iPad reboot continuously. So far, Apple has not found out the exact cause of this issue. However, the red screen of death is common and can result in data loss. So, you want to deal with this issue promptly.
Part 2. Why Has Your iPad Screen Gone Red?
Apple hasn't directly said why iPad screens go red, but according to tech experts, there are a few main reasons this could be happening that cause your iPad red screen:
Dropped iPad damages: If you dropped your iPad device on the ground suddenly, it may cause some components damages, then the iPad screen turns red.
A faulty Battery: When your iPad has too low batteru percentage, it can also cause your iPad red screen.
Software Bugs: After you updated the iPad device to the latest iOS 16, then it will cause some software glitches on the device, so that iPad red screen of death error can happen.
SIM Card Tray: Lossen SIM card tray can also be one of the reasons leading to iPad red screen issue.
Part 3. How Do I Fix the Red Screen of Death on My iPad?
We'll go over the best ways to repair the iPad red screen of death. There are a few different ways to go about doing this, but some methods are more effective than others.
1

Force Restart iPad

The first method you can use is force restarting your iPad. This is one of the easiest ways to repair iPad red screen problems resulting from minor software glitches.

Force Restart newer iPads: Press the Volume Up and then the Volume Down button quickly. Then hold your Top power button and wait for the Apple logo to show up. Release the power button and let your iPad restart.

Force Restart old iPad: Simply hold down the Home button and the Power button. Let go when the Apple symbol pops us and wait for the iPad to power off and then restart.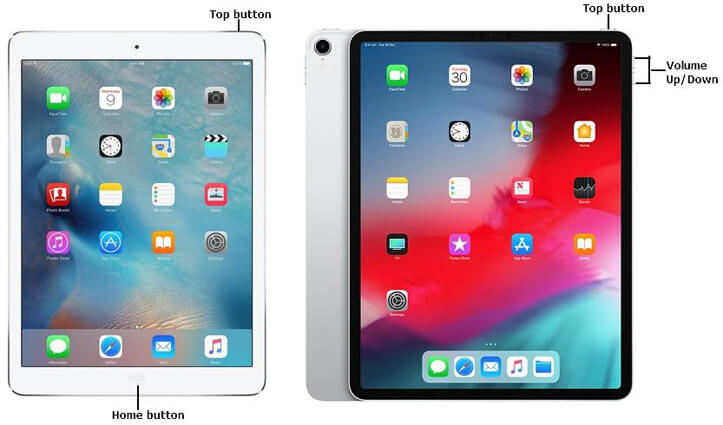 2

Hit the iPad's Back

This can seem like an unconventional fix, but it does work at times. Just be gentle with your iPad if you hit the back of it. Take your hand and put it in a fist. Or get a solid object. Lightly hit the back of your iPad to move the display cable back into position.
3

Fix iPad Red Screen Without Data Loss (100% Success Rate)

The best way to fix your iPad red screen of death is with WooTechy iPhixer. This iOS/iPadOS repair software can fix any type of Apple device including your iPad. It removes all software bugs that cause your iPad red screen. Above all, it won't cause you any data loss.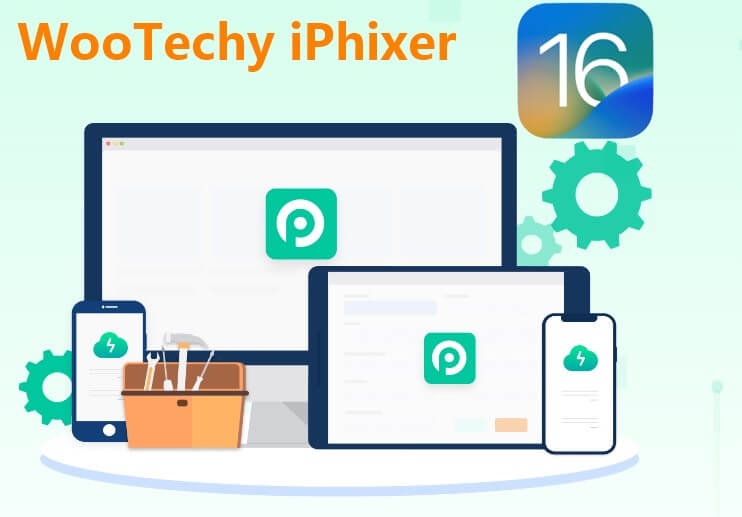 WooTechy iPhixer– The Best iPad Repair Software to Fix iPad Red Screen Issue
75.000.000+
Downloads
Fix all iPad issues without data loss such as iPad red screen of death, iPad black screen of death, iPad stuck on Apple logo, IPad boot loop and son on.

Compatible with all models of iPad and system versions including the latest iOS/iPadOS 16.

With a 100% success rate, it is 100% secure to use, not invading your privacy and harm your device.

Easy to use with a user-friendly interface, any technical experience won't be needed.

Aside from fix iPad software issue, you can also use iPhixer to fix all kinds of iPhone software issues, such as iPhone storage full won't turn on, firmware file corrupt iPhone and so on.
How to Fix iPad Red Screen of Death with WooTechy iPhixer:
Step 1 Download iPhixer to your computer and open the software. Plug in your iPad with a USB cord to connect your device. Click on Standard Mode to begin the repair and then click Next.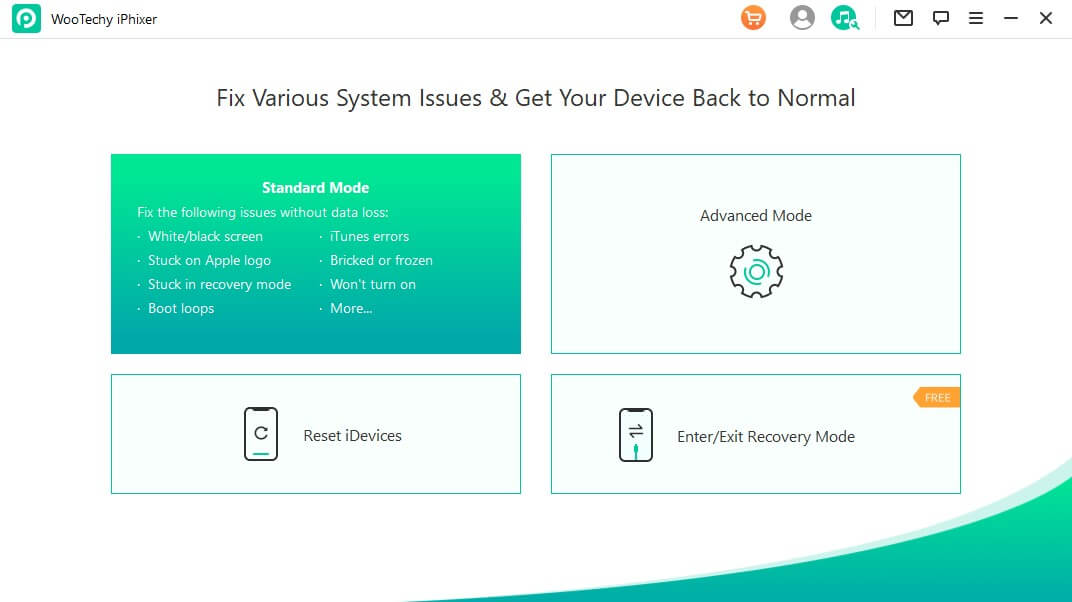 Step 2 Follow the instructions on the screen to put your phone in recovery or DFU mode. iPhixer will tell you how to do this.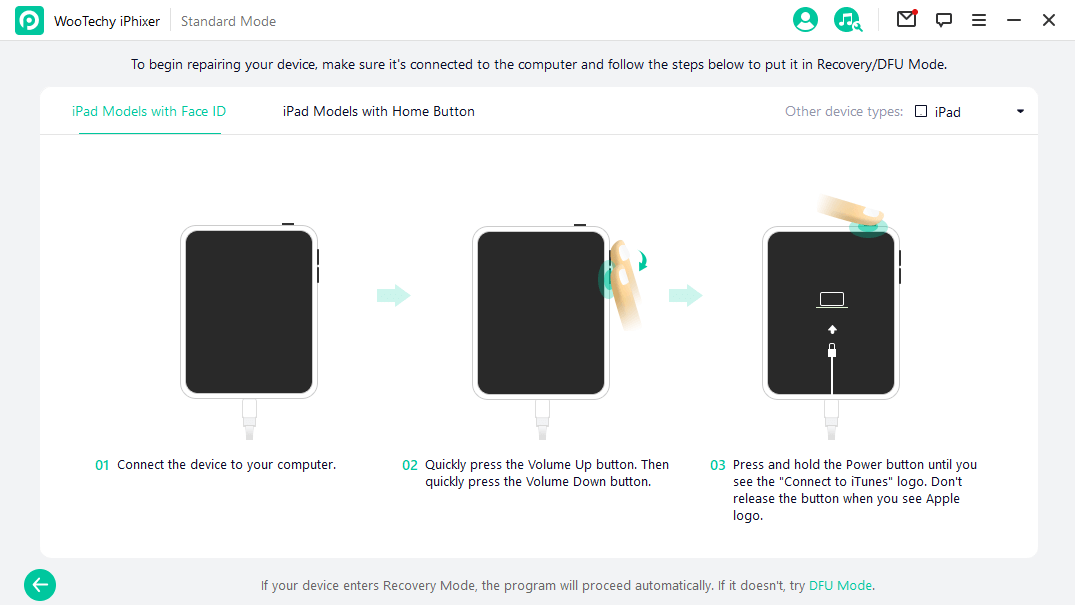 Step 3 When your iPad is put in the correct mode, you can start downloading one of our repair firmware. Click on the firmware that matches your iPad model.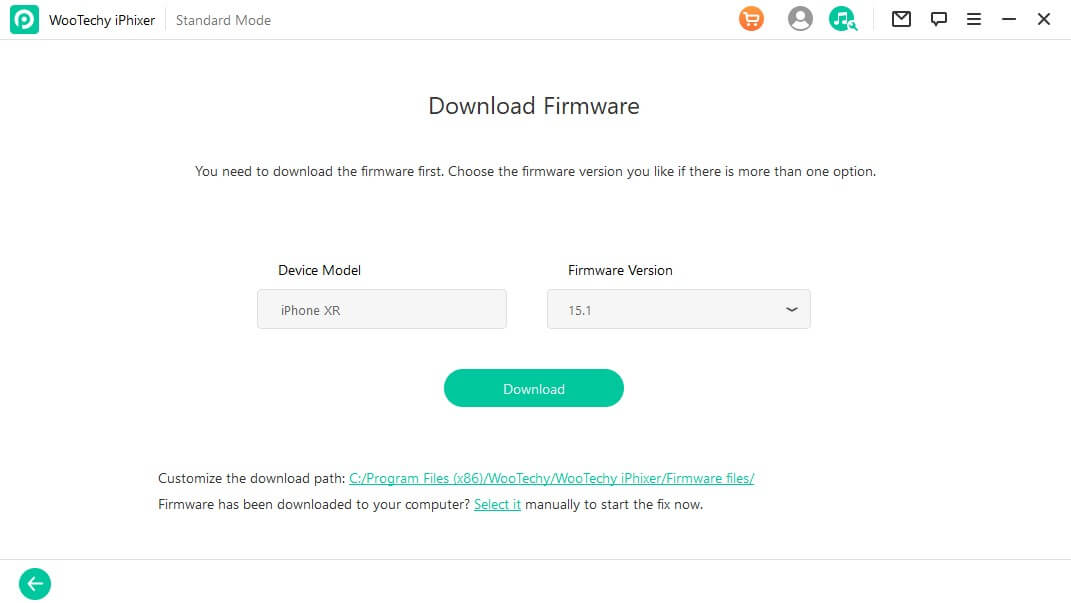 Step 4 Lastly hit the Start button to start the repair process and get your screen fixed.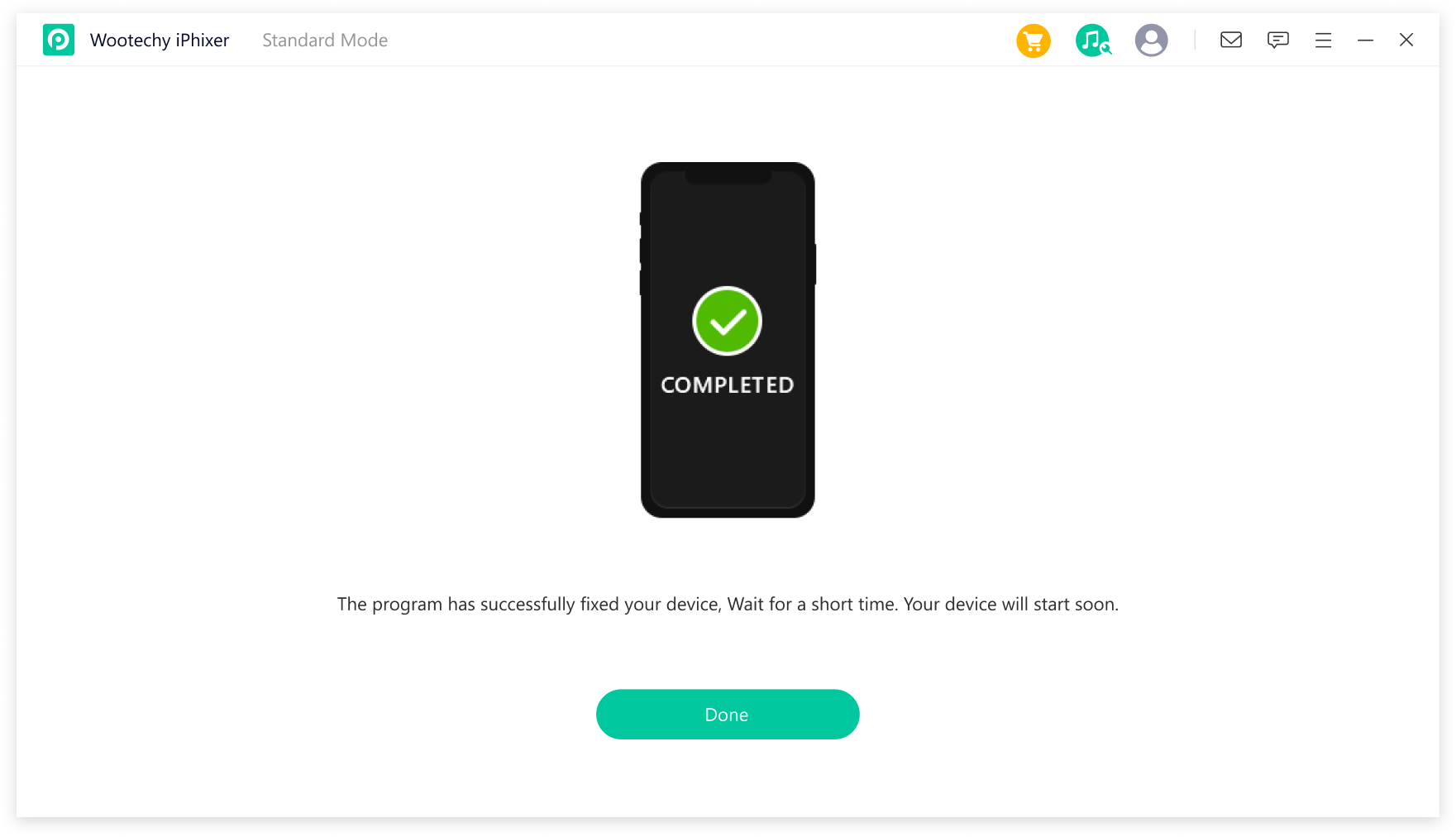 4

Restore iPad Red Screen in Recovery Mode (Data Loss Risk)

If you prefer to use iTunes, you can also restore your iPad with a red screen. But you have to put it into recovery mode so that iTunes can recognizes the device. It should be noted that restoring your iPad with iTunes will wipe your iPad memory clean including the data.

Open your computer and start up the latest version of iTunes. Plug in your iPad to your computer with a cable.

For older iPads, hold the Power button and the Home button. Release them after you see the recovery mode screen appears.

For newer iPads: press and release the Volume Up and Volume Down buttons one after another, then hold the Top button till the recovery mode screen is presented.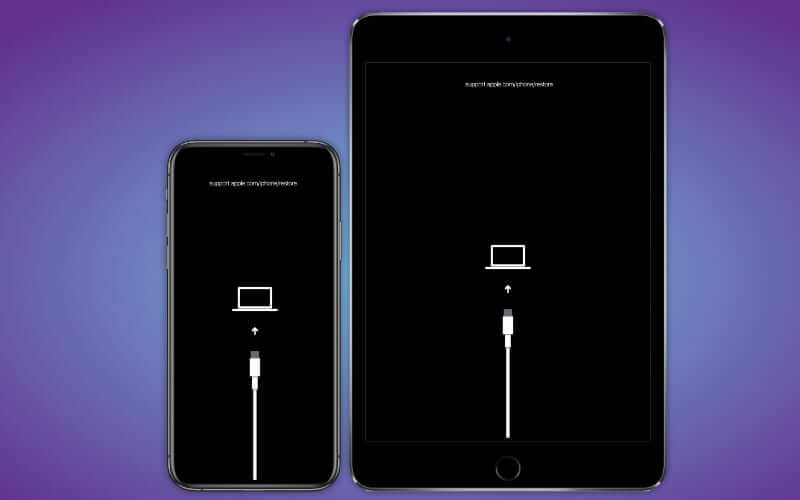 iTunes will detect recovery mode and ask you if you want to restore your iPad. Click Restore button to fix the red screen of death.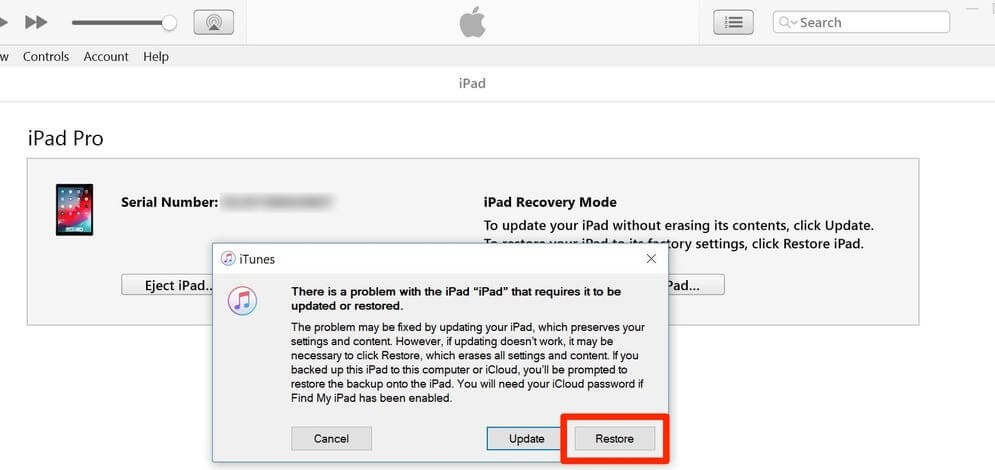 5

Fix iPad Red Screen with DFU Mode

DFU is another way you can try out to fix the iPad red screen. It will also wipe your iPad memory and restore your device to factory settings. So, keep this in mind if you pick this method.

Open either Finder or iTunes on your computer. Then plug in your broken-down iPad.

For older iPads, press your Home button and Power button. Wait for 10 seconds then you should let go of the Power button. Continue to hold down the Home button for 5 seconds.

For newer iPads, hold and release the Volume Up and the Volume Down button, then hold the Power button till the screen is black. At this time, soon hold and press the Power button and your Volume Down button for 5 seconds. Release the Power button and keep holding your volume button for 5 more seconds then your iPad screen should have an illuminated black screen. This means it's in DFU mode.

Your iPad should show up on Finder or iTunes with a restore message. Hit OK and Restore iPhone options to fix iPad red screen of death by bringing it to the original state.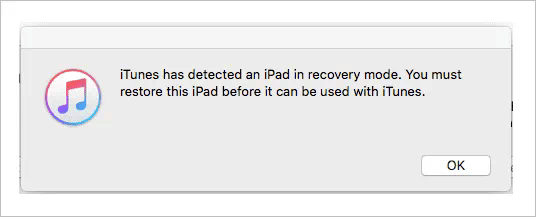 6

Contact Apple Support

As a last resort, we recommend contacting Apple Support for help. Make sure you try out our other solutions first. However, if none of the other fixes we outlined have worked for you, then follow these steps:

Search for the Apple Support phone number on Google.

Talk with Apple Support and see if your Apple Care warranty is still active for your iPad.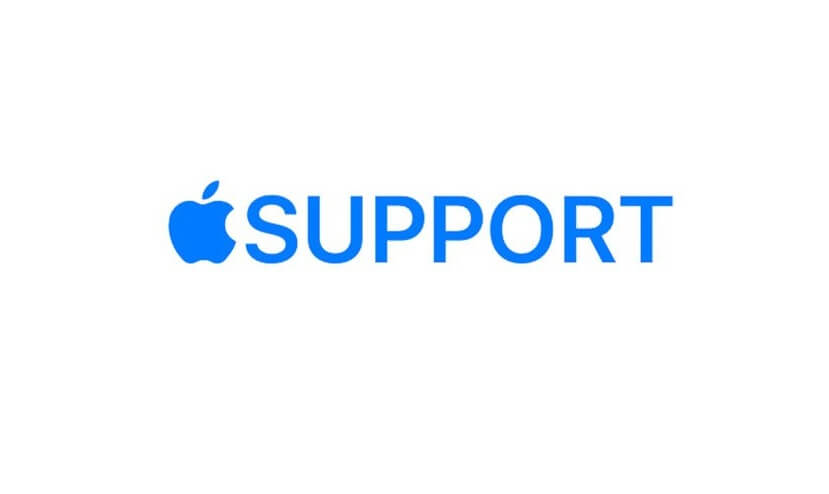 If you have Apple Care follow Apple Support instructions and send your iPad to Apple for repair.
If you don't have Apple Care on your iPad, talk to Apple Support to find Apple-approved repair shops in your area. Then bring your iPad in for a repair to get rid of the iPad red screen of death.
Conclusion
An iPad with a red screen can be a major inconvenience, especially if you need to use your Apple device. Our guide went over everything you need to know about this problem so you can repair it yourself. Several different methods were discussed in this post with step-by-step instructions.
Any of these methods can help repair your iPad red screen, but we recommend using our WooTechy iPhixer software for the best results.