Whether you're using Google Maps location sharing to let your loved ones know where you are for security reasons, to arrive at the same time, or other reasons, Google Maps makes sharing your location easy.

Why is my Google location sharing not updating suddenly? I find this problem when I want to use the Google location sharing function today. But it doesn't work. Any one knows why does this happens?
However, since it's a smart device and app you may run into some bugs where it doesn't appear to update your location or often will show your location is nowhere to be found, which is alarming. Google Maps has some easy quick fixes to fix Google Maps location not updating problem.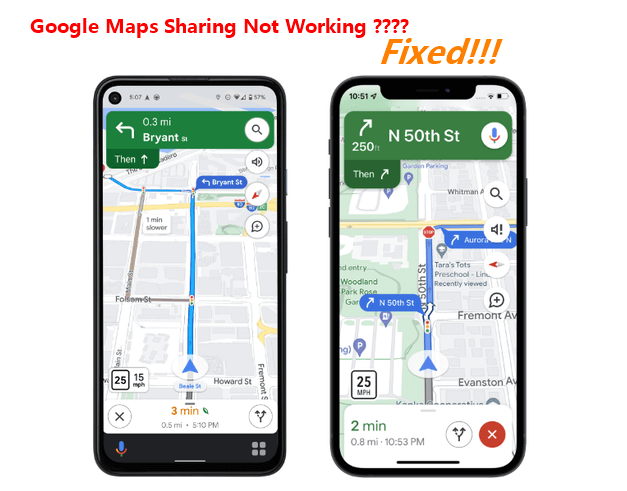 Part 1. Why Is Someone's Location Not Updating on Google Maps?
Since Google Maps is a GPS and navigation app, it can occasionally run into some problems and not update your true location. This can cause worries from loved ones or for the user to get lost.
Some reasons for Google Maps location sharing not updating are as follows
Poor or unstable cellular data connection or Wi-Fi connection. Google Maps needs constant connection to report and display any location. Without it, it will show your last location while being connected.
GPS issues can also cause a delay in showing the location. If the user is not near any cell tower or device that can track, the location will not show.
Low battery is another reason why the Google Maps location will not show. If your phone is running low, the battery doesn't have enough power to determine the location.
If the Google Maps location app or the device is not updated to the most recent version, it often has a hard time showing the real locations.
Now you have known about the 4 possible causes why is your Google Maps sharing not updating, then it will be a piece of cake to fix this problem done on your iPhone device. Let's check the answers out.
Part 2. How Often Does Google Maps Update Your Shared Location?
When adding someone to view your location on Google Maps, the default time is 1 hour. However, Google gives the option to change it based on different contacts. For example, you can share it with someone for only the day, or you can have it on for someone 24/7.
When choosing the time you want to share your location with, you're also given the option to send notifications to a different user if your location has changed or if you've turned it off.
Part 3. Simple Checks Before Fixing Google Map Problem.
If you've noticed that Google Maps is not updating or you're having issues with the location few simple checks can tell if you're connected properly.
1

Check If the Location Setting Is Enabled Completely

Location services are something that has to be turned on automatically and permitted Google Maps to find your location. Here's how:

Open Settings > Security and Privacy Preferences > Privacy > Location services.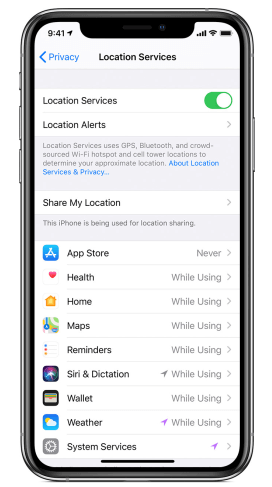 Enaebl Location Services. This allows Google Maps to have full access to your location at all times.
2

Check If You've Enabled Google Maps to Use in Background

If Google Maps doesn't run in the background of whatever device you're using, your location will only show when you have the Google Maps Application open.

You will have to check your device and make sure that Google Maps has permission to run in the background data
3

Check the Network Connection

If you're trying to use Google Maps without a connection of any sort it will unfortunately not work. This also goes for if your connection is not strong enough it will also not work.

There are various ways you can be connected. Such as a Wi-Fi connection, Cellular Data, or a Hotspot. If any of these options have a high connection, your location will be shared using Google Maps.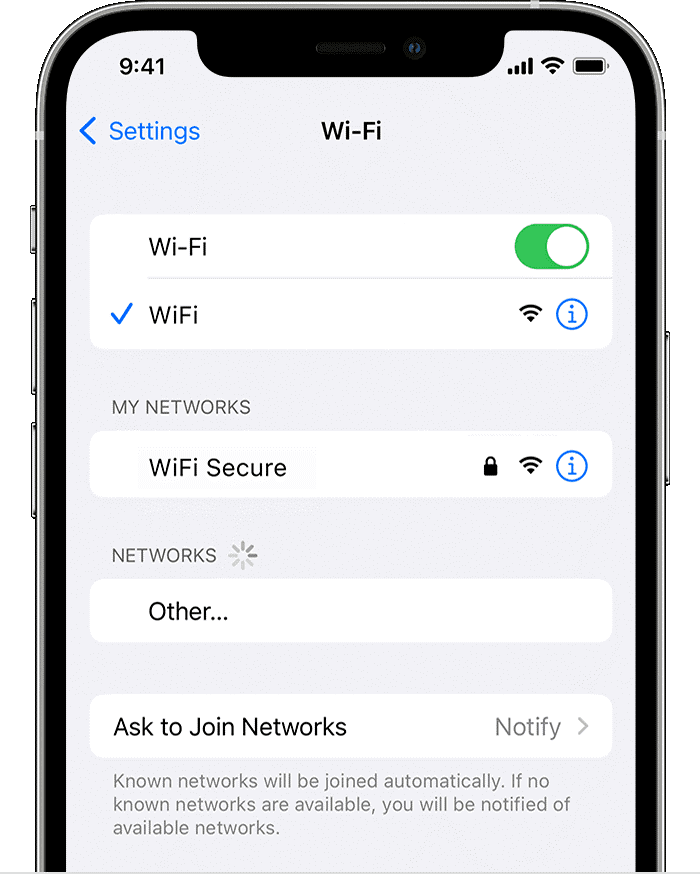 Part 4. How to Fix Google Maps Sharing not updating Issue?
If you know someone's location is always shared with you but you find yourself unable to view their live connection there may be some issues going on. However, luckily there are easy fixes to solve Google Maps sharing not updating problem.
1

Restart your phone

Taking your device and restarting it is often the first fix to fix Google Maps sharing not updating

issue. Even though most phones are smartphones, they sometimes get old and get slower and are unable to work properly like brand-new ones.

Restart iPhone X/11/12/13/14: Press either volume button and the side button until the slider shows up, drag the slider to turn your device off. After that, hold the side button again to turn your device on.


Restart iPhone SE/8/7/6/5: Press the side or top button until the power off slider pops up, drag the slider to switch your device off. After that, press the same button to switch your device on again.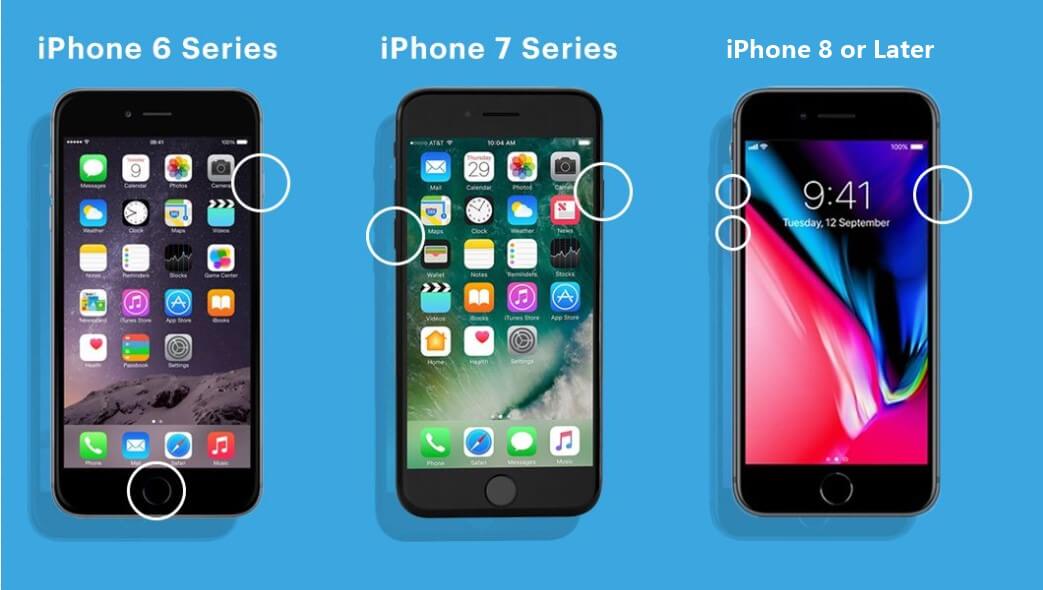 2

Clear Cache on Google Maps App

The Google Maps location not showing may be a cache problem within the application. The cache saves information on applications or websites and clearing them often fixes loading or formatting issues. Here's the easiest way to clear your cache.

Locate your device Setting App

Look for the Google Maps App and select Storage.

On the screen should be an option to CLEAR CACHE.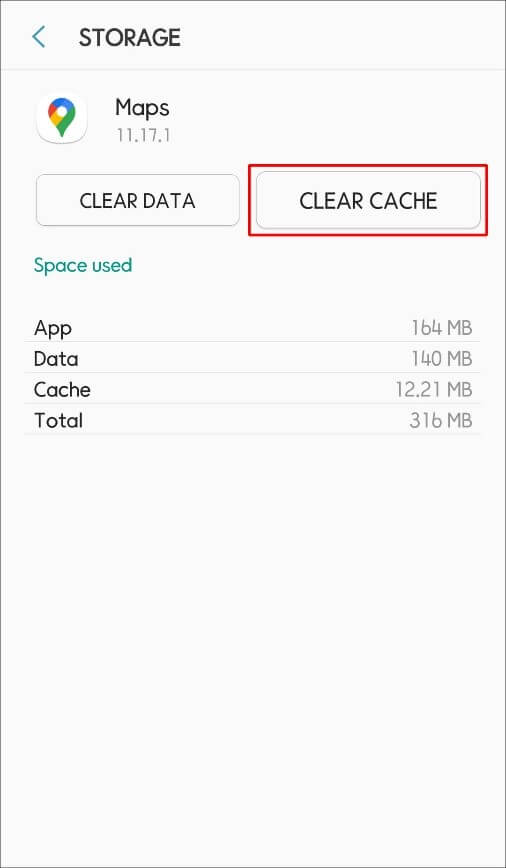 3

Update Google Maps

Like any application, Google Maps often puts out various updates that are required to make your device work properly. Any outdated versions of the application can cause the location not to be refreshed and displayed in real-time.

Visit the App store on your device and search "Google Maps" to make sure you have the updated version of the application or need to update it.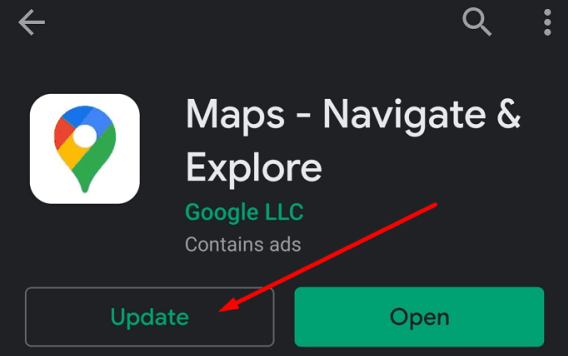 4

Reinstall Google Map App

If your Google Maps sharing is not working, then try reinstalling the app to make it to be the latest version.

Press and hold the Google Maps on the Home screen, then click Uninstall the app.

Go to your App Store, then search Google Map app to reinstall it.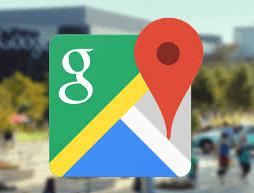 5

Improve Google Maps Location Accuracy

This method can also fix your Google Maps sharing not updating issue.  Allow the location permissions on the settings, then the Google Maps can work well.

Follow the steps below to fix it done:

Open the iPhone Settings.

Click on Apps > Google Maps > Permissions > Location.

Disable Precise Location.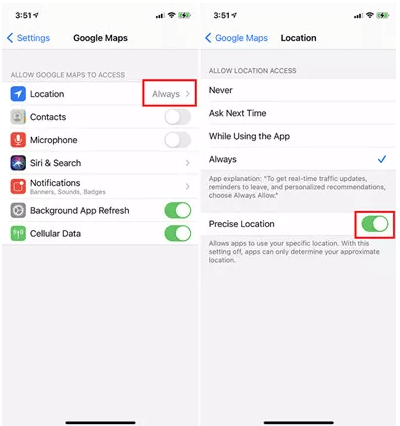 6

Reconfigure Google Maps Compass

 This is also an available method to fix the Google Maps not updating issue.


To do that, please follow the steps.

Go to the Google Maps app on your device.

Click the profile picture on the top-right corner, then choose calibrate compass.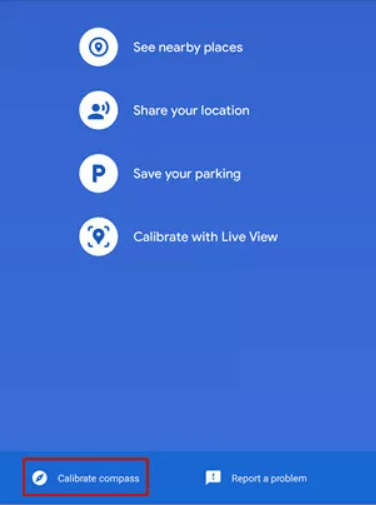 7

Use An Official iOS Recovery Tool to Fix iPhone Bugs (No Data Loss)

As we referred previously, iPhone software problems can also lead to your Google location sharing not updating error. Thus, if you have tried the 6 methods above, but none of them work, then you should get a great iOS recovery tool to help you out.

When it comes to iOS recovery tools, WooTechy iPhixer must be your first option, since this tool can help solve the Google Maps sharing not working issue with the highest success rate and without any data loss.
Shining Features of WooTechy iPhixer: Fix Google Maps Sharing Not Updating Directly
75.000.000+
Downloads
Work to fix all kinds of iPhone software problems like Google Maps sharing not working, iPhone blinking Apple logo, firmware file corrupt iPhone.

Compatible with all iPhone models and iOS versions with the latest iPhone 14 and iOS 16 included.

Easy to use with user-friendly interface.

You are able to enter to recovery mode with iPhixer for 100% free
Then follow the 4 easy steps to finish the whole process:

Step 1 Select Standard Mode
Open iPhixer tool, and choose Standard Mode from the 4 options.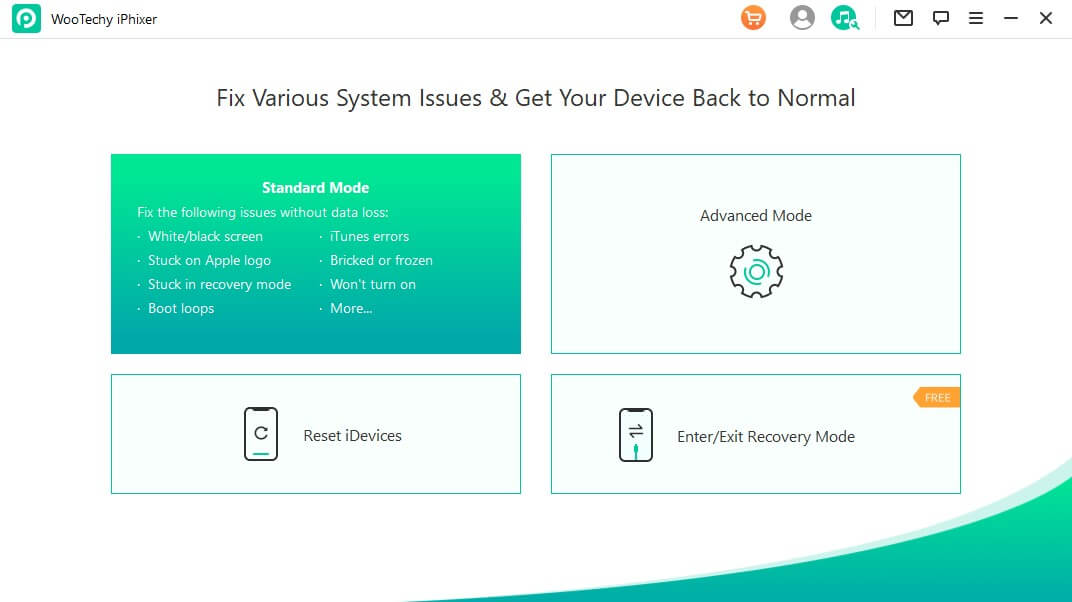 Step 2 Plug Your iPhone to the PC
Connect your iPhone to the PC with a lightning cable. Enter the passcode to unlock your iPhone. Put your device into recovery /DFU mode.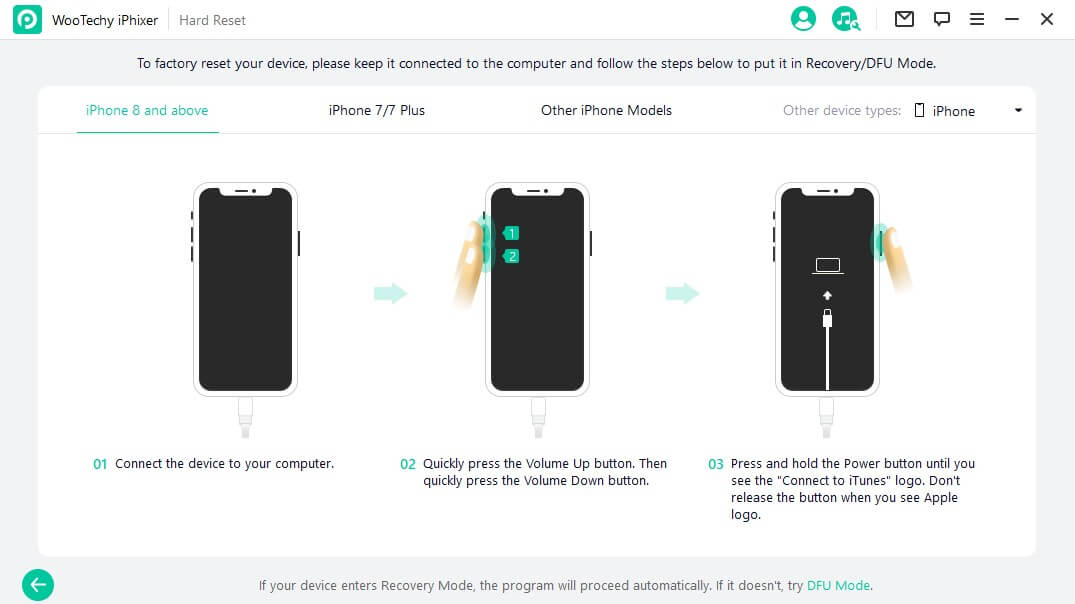 Step 3 Download firmware
Select your firmware version and click Download button download the new firmware.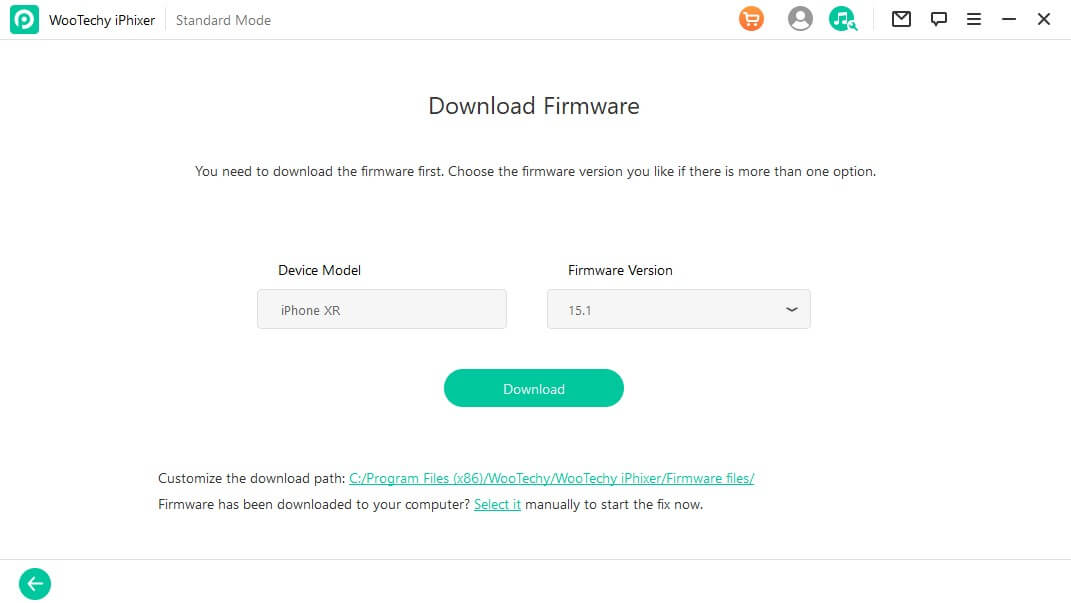 Step 4 Fix the Error on Your iPhone
Tap on Start button and then iPhixer will begin to fix the error on your iPhone. Wait for a while, you can succeed in fix the Google Maps sharing not working issues.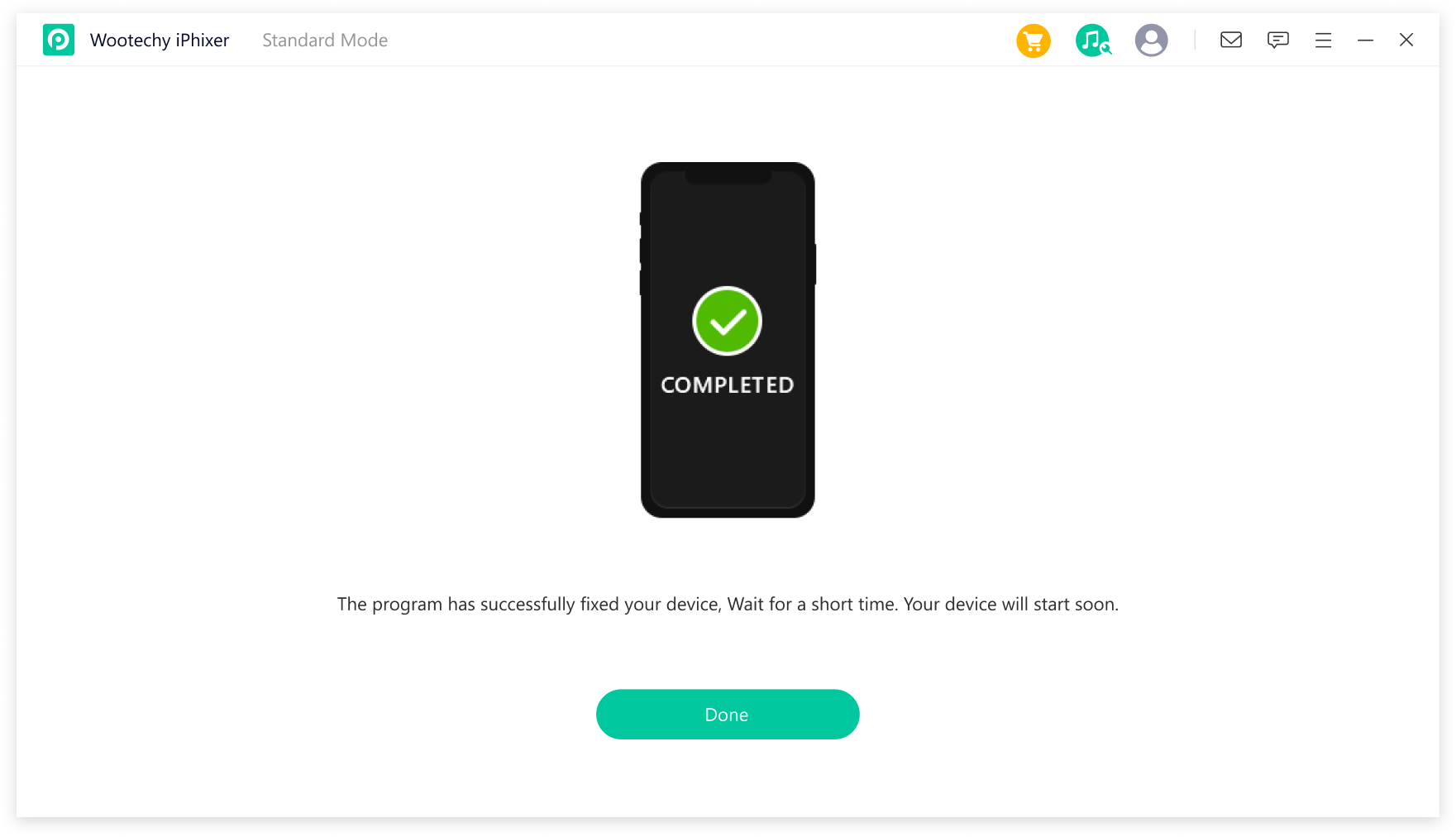 That's
WooTechy iPhixer
, a practical iPhone repair tool.
8

Use Another App

Google has created a new application called "Trusted Contacts" that allows users to share their locations and other information to close friends and family members.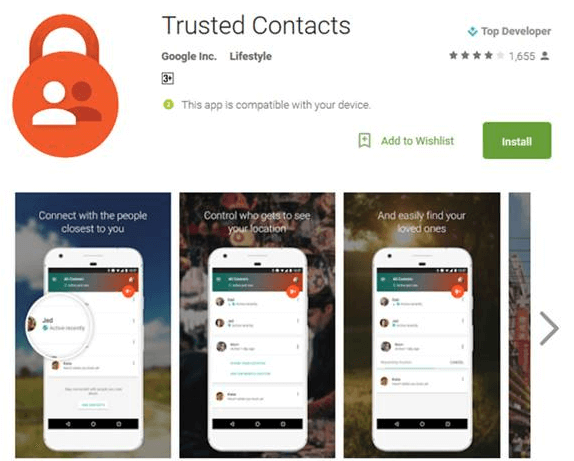 It works differently compared to Google Maps because it comes with a feature for trusted contacts to request access to their location if a potential emergency happens or if they think they aren't safe.
If a trusted contact requests the user's location and the user doesn't reply within a certain period, the location is automatically shared with them and updated in live time.
Conclusion
Google Maps sharing not updating can sometimes be frustrating and leave the user in a not ideal situation. If your device doesn't have a proper connection or updates the map application and your live location is unfortunately stuck there.
Make sure to try all these fixes if you're having issues with your Google Maps location services. All in all, WooTechy iPhixershould be able to help you out, just try it!