The long awaited iPhone 14 has been the talk of September. With everyone wondering what new features iPhone 14 has that makes it stand out from the later versions.
This article provides you an iPhone 14 review with concrete insights that will no doubt influence your purchase decision of this spectacular iPhone model. Just when you think it can't get better, well, it actually does. So, let's take a look at the new iPhone 14 and see what it has to offer.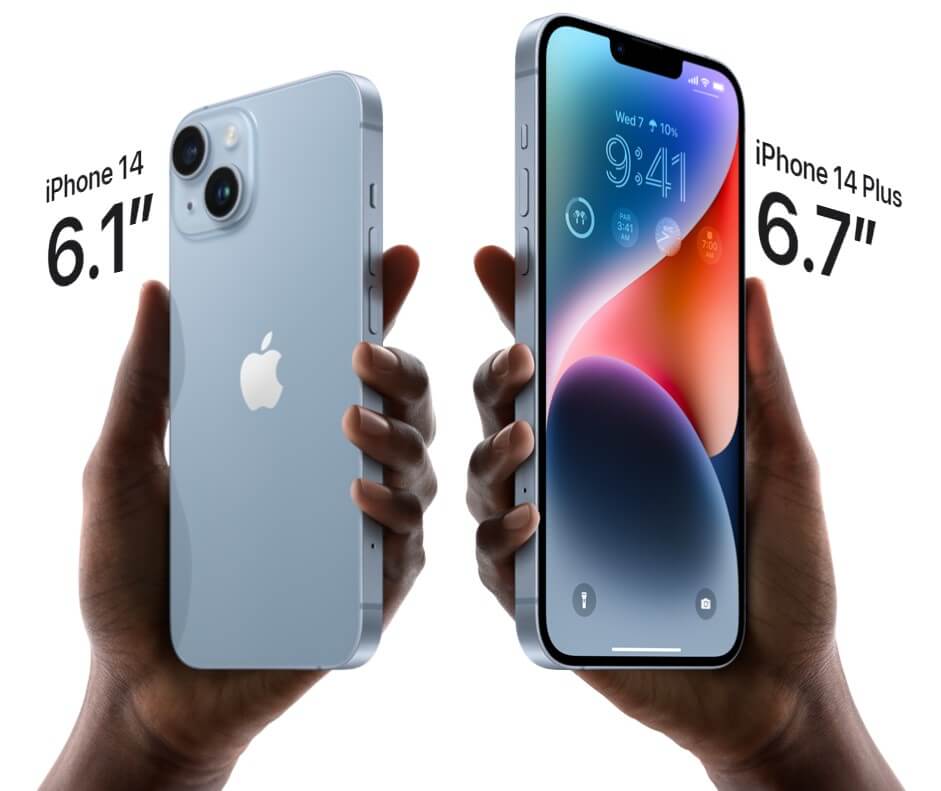 Part 1. Is the iPhone 14 Worth Buying?
The short answer is: Yes, iPhone 14 is worth buying. The followings are some reasons after iPhone 14 review:
iPhone 14 Distinct from Its Predecessors: As a first of its kind, the iPhone 14 relies on virtual sim cards as opposed to an actual physical sim card. This innovation alone sets the iPhone 14 way ahead of its competitors. Now you don't have to worry about that physical sim card integrating it, or even replacing it.
More Efficiency: Although iPhone 14's features are slightly similar to iPhone 13, the company has made a few alterations that make iPhone 14 a powerful handset to have. The iPhone 14 runs on A15 Bionic Chip. The A15 Bionic Chip provides iPhone 14 with the next level efficiency, curtailing any derailment.
Captivating Zoom Experience: Now imagine needing a crisp clear photo for your collection, your social media, or an image that simply captures the elegance that is life, and what it has to offer. iPhone 14 has been designed to offer you a captivating zoom experience that lets you capture the most inherent aspects of any object.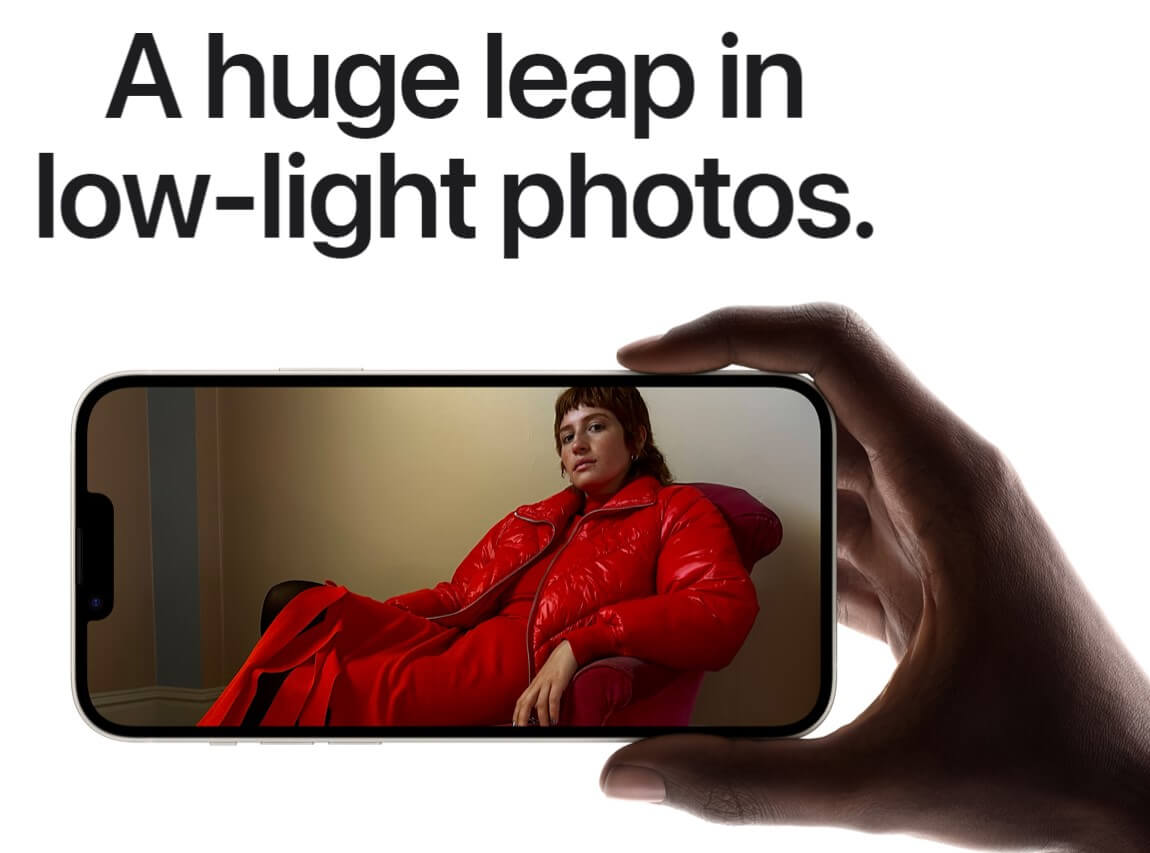 The iPhone 14 Model Coupled with A Dual Camera: 12 MP, f/1.5, 26mm (wide), 1/1.7", 1.9µm, dual pixel PDAF, sensor-shift OIS and 12 MP, f/2.4, 13mm, 120˚ (ultrawide) respectively. The phone not only provides panoramic takes, but also has a dual tone LED flash that works by distinguishing objects even in darkness.
Now the best part is, even with a sim card, iPhone 14 has exceptional reception. This empowered connectivity is subject to the phone's wide range of connections ranging from GSM, CDMA, 5G, LTE, EVDO, and HSPA.
Part 2. Shining Features of iPhone 14
Well, since iPhone 14 has hit a great concerns around the world, it must enjoys its amazing features, which are listed below in detail.
1 Body
The dimensions of iPhone 14 are such that 146.7 x 71.5 x 7.8 mm (5.78 x 2.81 x 0.31 in) all of which couple to offer the phone an ideal weight of 172g (6.07 oz.) iPhone users demanded larger iPhone models, the company delivered just that. The phone's body comes with a IP68 Gorilla Glass that is resistant to water and dust.
With an immersed depth of approximately 6m for about 30 mins. A gorilla glass and an aluminum frame provide this model with its dazzling sparkle, which is prevalent in all its colors.
2 Display
iPhone 14 is OLED with a Super Retina, a superb Dolby Vision capability, HDR 10, 800 nits: 1200 nits HBM: peak respectively.
3 Internal Memory
128GB 6GB RAM ($1299) ; 256GB 6GB RAM ($1469) ; 512GB 6GB RAM ($1799).
4 Battery Fast Charging,
Non-removable Li-Ion 3279 mAh 12.68wh Wireless Charging (QI) 7.5W.
5 Sound Stereo speakers:
the phone is devoid of audio jacks, which were discontinued by apple.
Part 3. Pros and Cons of iPhone 14
Pros
Runs on the Latest iOS 16: No need for an update as the IPhone 14 already comes with a fully-fledged new version of iOS 16.this new updates allows you to have a personalized experience from your iPhone 14, an even smarter AI, as well as prompt and haste communication and sharing abilities.

Spectacular Camera Capabilities: One of the reasons iPhone 14 stands apart from other later models is its camera. Apple Inc. has made updates to the model such that the 12 MP cameras provide 4K, 1080p, Dolby Vision HDR, HDR, and cinematic mode video overreach.

Higher Battery Capacity: With a battery that serves you for days on end, iPhone 14 fast charging abilities prompt a 50% charge in approximately 30 mins which grants you enough firepower to last you a few more hours so you never miss out on anything or anyone important.

The USB 2.0 and a 7.5W wireless charging become your go-to "in the nick of time" lifesavers.

A15 Bionic Chipset: Boots the models efficiency rendering that desired level of speed that allows you to get more done in under a few minutes. No lag, no waiting.

Satellite Connectivity: A broad range of connections foresees that you are always covered regardless of where you are.

No Sim Card: Now you do not need to worry about sim replacements, as iPhone is not dependent on physical sim cards
Cons
Slight improvements from IPhone 13 IPhone 14 is similar to iPhone 13 in many ways.

With only minimal improvements in connectivity, camera resolution, and a lack of sim card, iPhone 14 is admittedly alike in specifications to iPhone 13. For instance, aspects such as its A15 Bionic Chipset and the phone's sizes remain similar.
Part 4. Will iPhone 14 Suck While Using?
No, really. iPhone 14 will not get stuck or lag when it's in use. iPhone A15 Bionic Chipset is Apple Inc.'s way of guaranteeing that you get value for your money. A15 Bionic Chipset improves the phone's speed and speed that prevent delays, load time, and possibilities of being stuck on pages.
Part 5. How to Do If My iPhone 14 Gets Some Errors Suddenly
Generally speaking, though, newly-bought iPhone device won't occur errors, we had better learn some practical solutions to fix them in case that happens.
In order to help you repair your iPhone device with the most convenience and comforts, here WooTechy iPhixer must come in, which is a worldwide official and professional Apple devices repair tool. You are allowed to use this tool to repair your iPhone/iPad/tvOS issue with high success rate and without any data loss.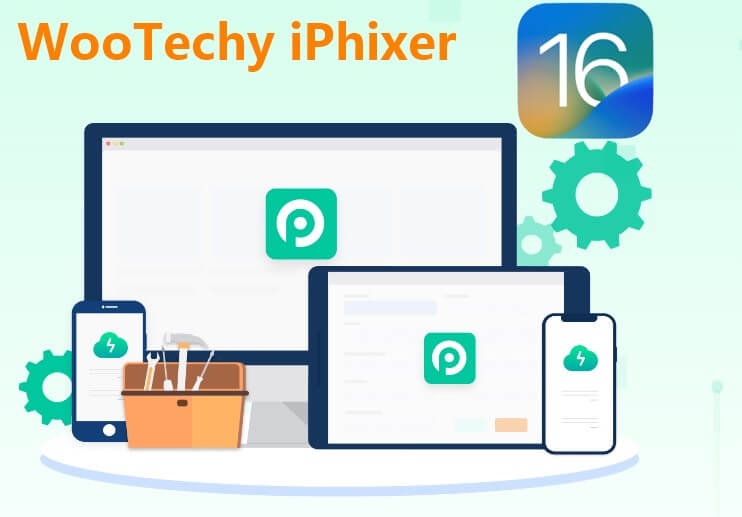 Outstanding Features of WooTechy iPhixer: Fix All iPhone Error
75.000.000+
Downloads
Fix all kind of Apple device issues, including iPhone stuck Apple logo, iPad ghost touch, blank/white screen, iPhone blinking Apple logo.

It is fully compatible with all iPhone models including iPhone 4 to iPhone 14 and iOS versions including the latest iOS 16.

The best alternative to iTunes, it also removes other underlying bugs and does not cause any other errors like iTunes. You can also update to iOS 16 or downgrade from iOS 16 with iPhixer.

With the highest success rate, it is widely accepted by many users in the world.

Besides, you are able to enter/exit recovery mode for without any data loss for 100% free.
WooTechy iPhixer -- Video Guide to Get iPhone Out of "support.apple.com/iphone/restore" Screen
Part 6. iPhone 14 VS iPhone Pro Max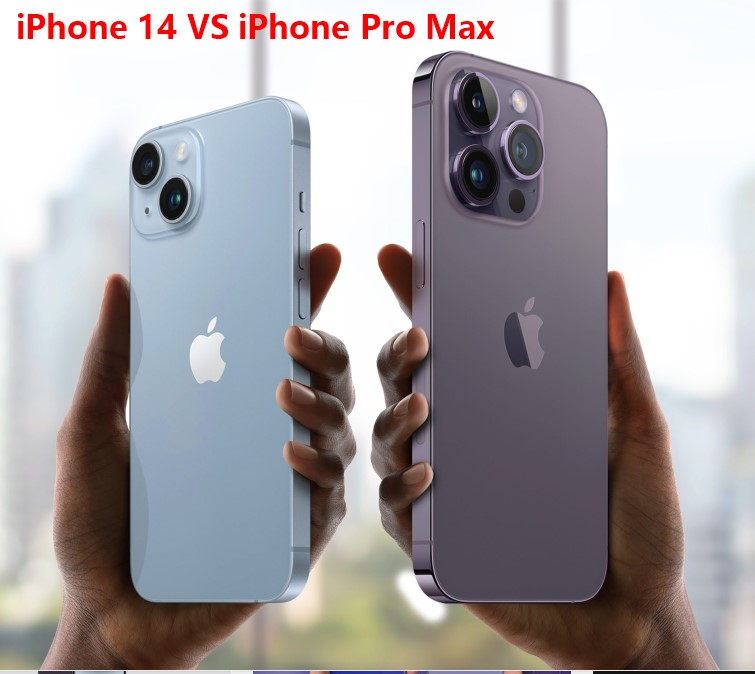 When you're to decide whether you should reconsider your purchase and you're stuck between iPhone 14 and iPhone Pro Max, consider this if no modifications have been made from one model variation to the other, and when the difference lies solely in pricing, iPhone 14 will prove sufficient for this purpose.
However, where more developments have been integrated in Pro Max, then only then is it a viable option.
Conclusion
All in all, iPhone 14 is designed to suit your elegance, provide efficiency; great speeds and connectivity, and even make you look good on camera. If you like using iPhone device, iPhone 14 can also be a good choice. Hope this iPhone 14 review can be helpful for you.
By the way, don't forget to freely download the most practical iPhone repair tool -- WooTechy iPhixer to help you easily fix any Apple devices error at home. Just click the Download Now button below, you can have this wonderful tool, you must love it!