iPhone call can be a nesscery and vital part in our daily life. It promots the development of our society and narrows the gap between people, espcially those who cannot often meet each other due to the work or other reasons. However, some people have recently complaint about that their iPhone keeps dropping calls:

My iPhone keeps dropping calls. I have tried restarting my iPhone, but it failed to fix this problem. Since I updated my iPhone device to the latest iOS 16, my device has some stucks like this one. Is there any other methods to resolve iPhone keeps dropping calls issue?
Does your iPhone 8/X/11/12/13/14 keeps dropping calls? Actually the issue of iPhone missing calls can be caused by a range of hardware and software-related problems, making it difficult to identify the root cause of the problem.
In this post, I'll explain why your iPhone keeps dropping calls and how to resolve the issue permanently!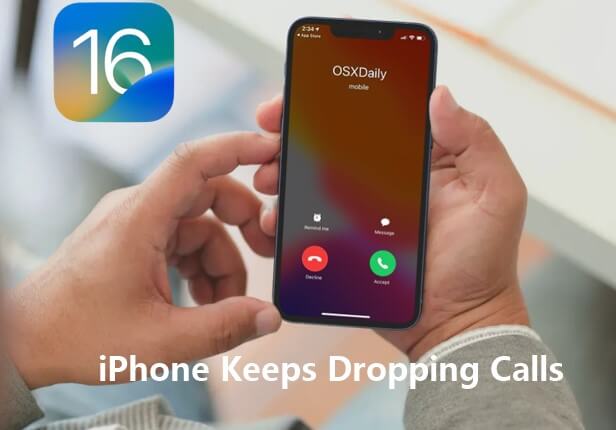 Part 1. Why Does Your Phone Keep Disconnecting Calls?
iPhone keeps dropping calls due to a poor signal in the area where the call is being made. If your call was abruptly cut off, check how many reception bars your iPhone has. This is the most common reason causing this problem, but which can be fixed easily through connecting your iPhone with stable and stronger network.
Aside from bad reception, the iPhone keeps cutting out during phone calls due to waiting iOS upgrades, malfunctioning SIM cards, or even a time zone shift. Moreover, the apps you're using might be overloading your iPhone's RAM, or software might be causing this issue.
No matter which reason leads to your iPhone dropping calls, here can get the right quick fix to help you fix the problem. Let's check them out.
Part 2. How Do You Stop Your iPhone from Dropping Calls?
Since you have known about the possible reasons why your iPhone keeps discounnecting calls, then the following will fully outline the concrete methods to solve this problem in root. If you know it's iPhone system glitch that causes your iPhone, then you can navigat to Part 3, which can help you in root.
1

Turn Airplane Mode On and Off

Toggling Airplane mode on and off can be a solution to fix iPhone keeps dropping calls. Follow these steps to fix iPhone dropping calls issue:
Select the Settings option.

Switch the Airplane Mode button on or off.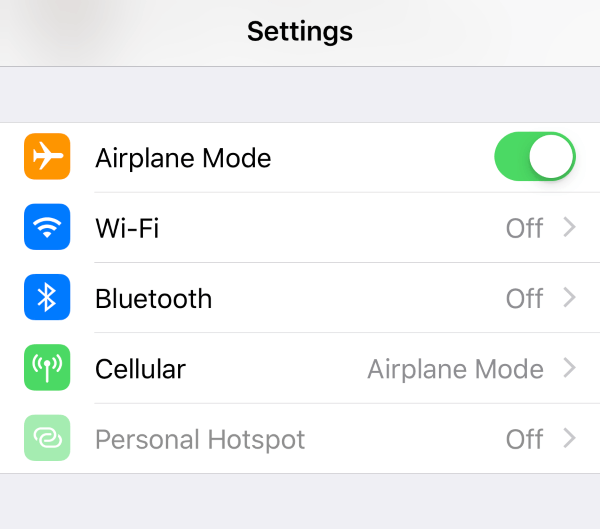 As long as the Airplane mode is on, your device will be isolated from Wi-Fi, and cellular data and Bluetooth will be deactivated. To turn off Airplane mode, tap it again, and see whether your iPhone is still missing calls.
2

Restart iPhone

If your iPhone 6/7/8/X/11/12/13/14 keeps dropping calls, you can resolve this problem by restarting your iPhone.
For iPhone 6/7:

Press the Sleep/Wake button on the iPhone's side.

On the screen, a Slide to Power Off button will appear.

Slide this button to the right and wait for a few minutes.

Repress the Sleep/Wake button on the phone's side a second time.
For iPhone X/11/12/13/14:
The above is the steps to restart iPhone6/7/8. If your iPhone is X/11/12/13/14, please press either Volume button together with the side button to turn it off.

Wait for 30 seconds, then press the Side button to restart it.
After a few seconds, the phone should turn back on. Check to see whether calls are still being dropped.
3

Update Carrier Settings

Keeping the iPhone's carrier settings up to date is critical if you want it to work correctly. To see whether there has been an update, follow these steps:
Navigate to the Settings menu, go to the General submenu, and click the About option.

A pop-up should appear on the screen in a few seconds, informing you of a pending update. If nothing happens, there is no issue with the carrier settings.
4

Disable Call Forwarding

You can enjoy the call forwarding option if you have multiple lines. If you're having trouble with iPhone keeps dropping calls, disable this option in the Settings app under Phone and turn Call Forwarding off.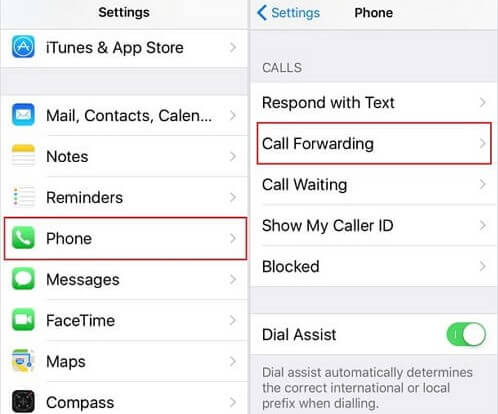 5

Disable Silence Unknown Callers

This feature mutes incoming calls from people whose phone numbers aren't in your iPhone contacts. Some users claim that turning it off has resolved call drop concerns. So, here's how you can make sure it's turned off.
Open the Settings app, scroll down to Phone, and click it.

Check to see if the word Off appears next to Silence Unknown Callers. If it's turned on, press it to turn it off on the next screen.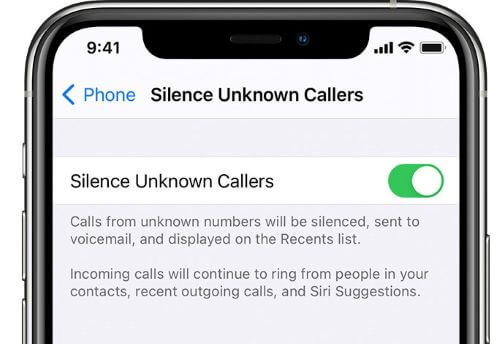 6

Turn on Wi-Fi Calling

The Wi-Fi Calling function on iOS has been reported to have issues by certain users. It's unclear whether or not this is related to iPhone 6/7/8/X/11/12/13/14 keeps dropping calls issue. However, a fault in this feature may be causing your cellular connection to slow down.

To test if the Wi-Fi Calling function makes a difference, try making and receiving calls by activating and deactivating this option to fix that your iPhone keeps dropping up.
Navigate to Settings and select Phone.

Click on Wi-Fi Calling to enable the feature.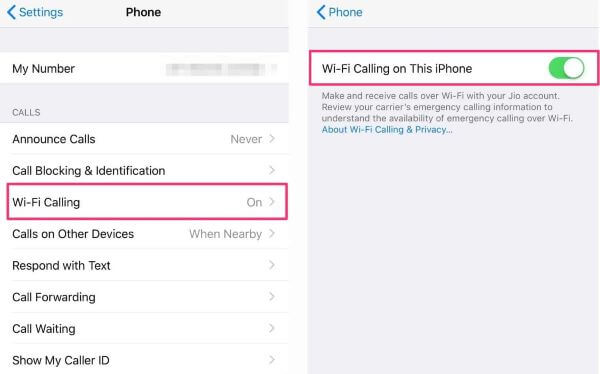 7

Set Time and Date Automatically

The iPhone users who travel frequently may experience call dropouts since their device does not automatically set the Time and Date. It will just take a few seconds to ensure that this function is activated.

All you have to do is follow the steps below to set your time and data automatically, then you can fix the iPhone keeping dropping calls issue.:
Go to the Settings menu, and then go to the Generalsection.

Select Date and Time from the drop-down menu.

Check to see whether the Set Automatically option is chosen and if it isn't, update it.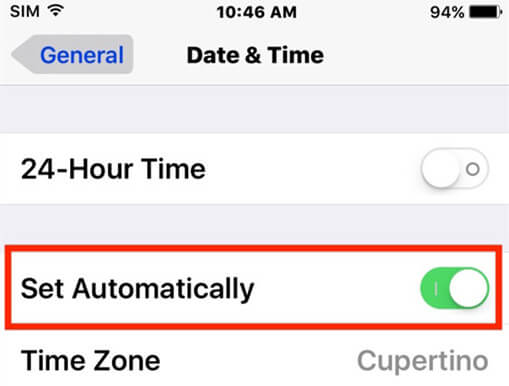 8

Check SIM Card

If you're using a case or cover, take it off. Take a look at the device's right edge now. The SIM slot will be visible. Carefully remove the SIM card using the ejector tool that came with your iPhone or a suitable pin. After that, thoroughly wipe the SIM card with a soft dry towel. Re-insert it into the iPhone after that.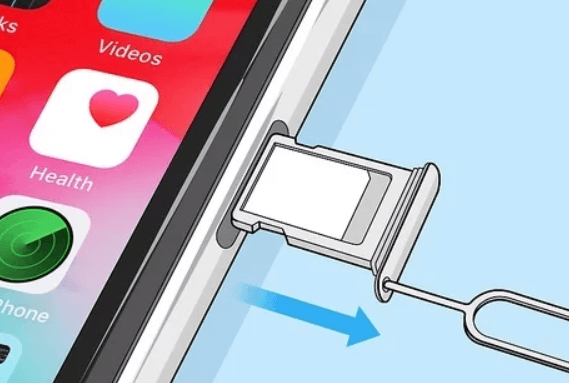 9

Switch to a Different Network Band

If the calls keep dropping on iPhone due to poor network quality, you can fix the problem by switching to a different network band. Your carrier and your area will limit your options. Switching bands can help you establish a better connection and sustain it while on the phone.

To discover what options are available to you, follow these steps:
Go to Settings and click on Cellular.

Select the Cellular Data Option and click on Voice & Data.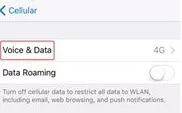 Select one of the options there.
10

Reset Network Settings

If iPhone keeps cutting out during phone calls, your network settings may be causing the problem. If this is the case, you should reset them.
In the Settings menu, select the General option.

When the General window appears, press the Reset option and select Reset Network Settings.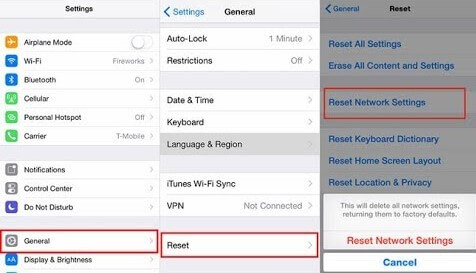 11

Contact/Change Carrier

If you've followed the above-mentioned methods but your calls keep dropping on iPhone, it's necessary to contact your cellular provider. A customer support representative will assist you with particular cellular network issues.

You can also change your carrier if your iPhone has been losing calls for a long. It's possible that your current carrier doesn't have good coverage where you reside, and changing might improve your call quality.
Part 3. Ultimate Solution to Fix iPhone Keeps Dropping Calls Problems (High Success Rate)
Your iPhone keeping dropping calls sometimes is due to unknown bugs in the iPhone's operating system (iOS). Some iOS system recovery tools contain the high technology, which can sometimes help solve dropped calls on your iPhone. Here we will introduce the well-known WooTechy iPhixer.
iPhixer is an all-in-one program to fix the iOS issues that lead to the calls keeping dropping on iPhone. It can also solve many other iPhone problems such as iPhone not answering calls, iPhone no sound and so on. Above all, it causes no data loss while boasting a high success rate and fast speed.
Key Features of WooTechy iPhixer -- the Best iOS Recovery Tool
75.000.000+
Downloads
How to Fix iPhone Keeps Cutting Out During Calls Immediately:
Step 1 Download iPhixer on your Windows or Mac computers and open it. Click the Standard Mode. Connect your iPhone which keeps dropping calls to the computer.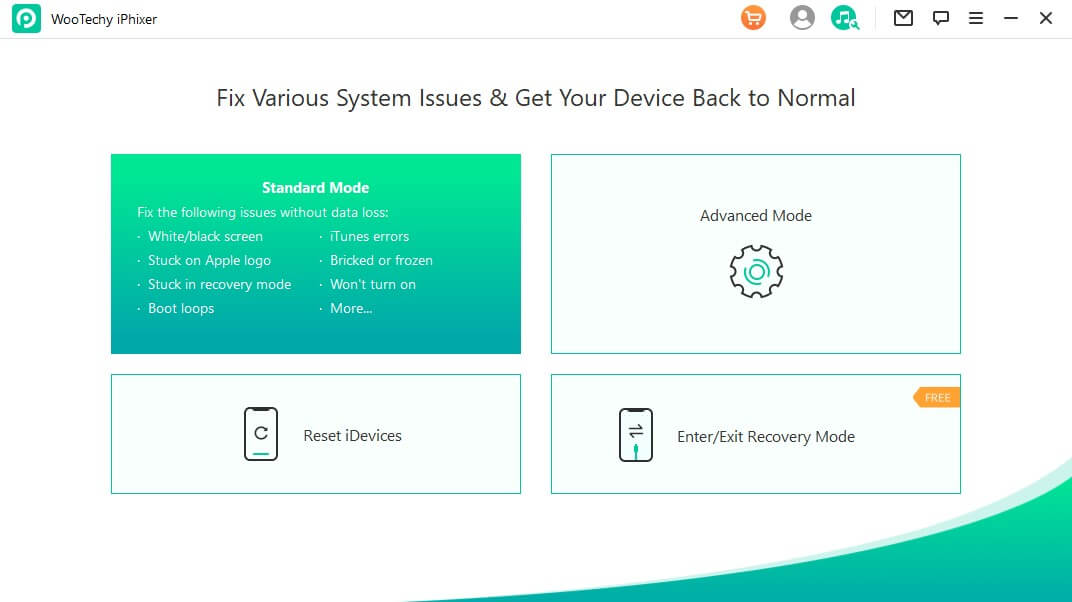 Step 2 Click Download button to get a working firmware for repairing your iPhone.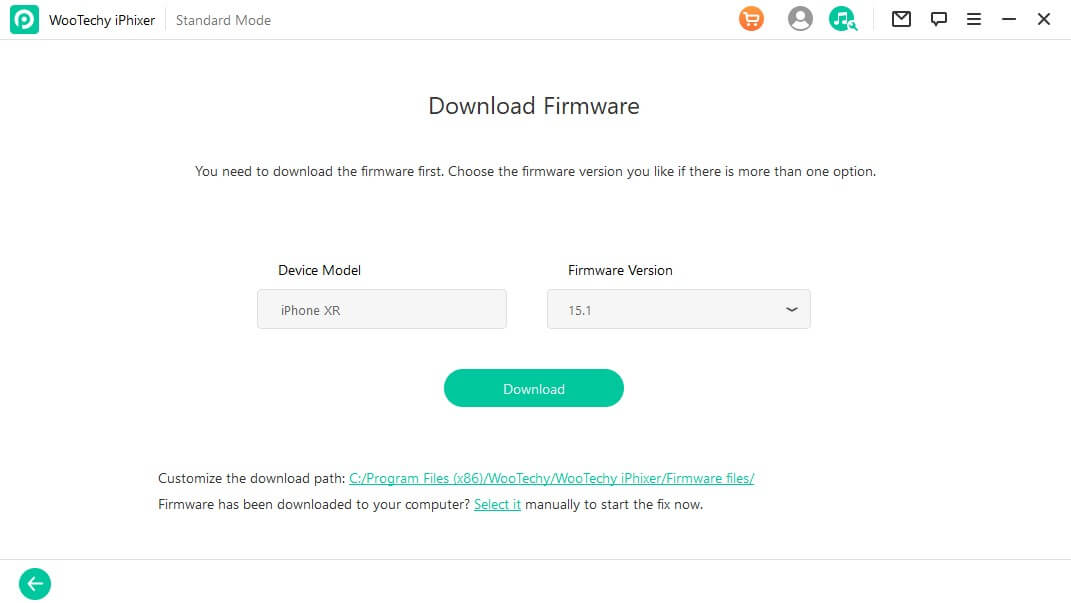 Step 3 Click the Start button to fix your iPhone keeping cutting out during call.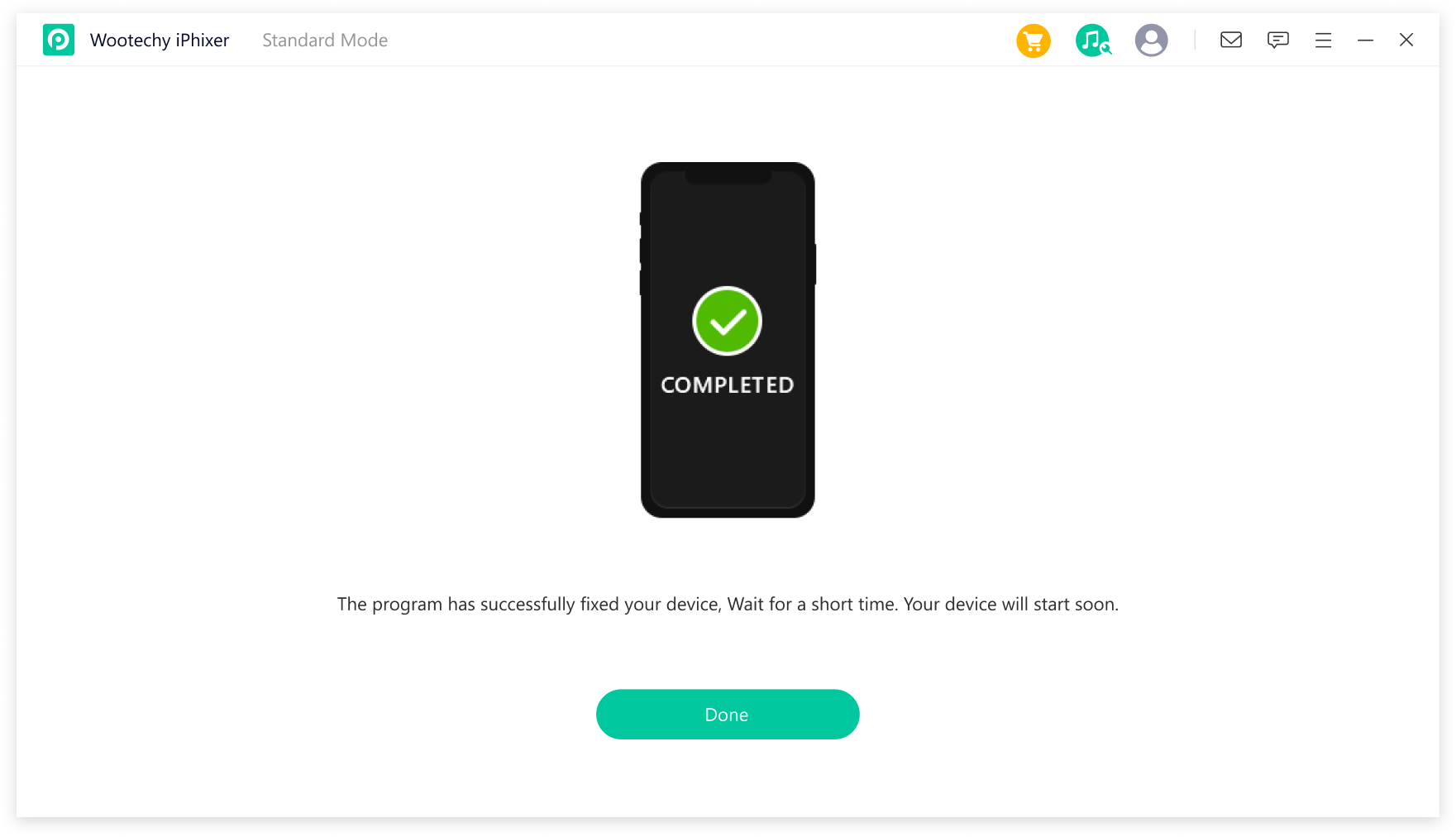 Wait for a while, iPhixer can completely repair your iPhone bugs and the iPhone keeps dropping calls problem can be fixed now. That's all due to this smart and reliable iPhone system recovery tool -- WooTechy iPhixer.
Conclusion
You can use any of the top 12 supportable methods mentioned above to resolve iPhone keeps dropping calls issues. Among them, the last method definitely can help you fix the issue with a high success rate and won't cause any data loss on your iPhone device.
However, if you've done everything on this list and your phone continues to drop calls, you should contact your carrier as well as an Apple Store. In the end, the issue might be related to the phone's hardware.