The iPhone's tap to wake is probably one of the most useful features. It is an important creature comfort feature that allows you to quickly glance at your phone with a single tap on the screen. So, it is not surprising that when it does not work it can be quite annoying.
What are the reasons for any iPhone tap to wake not working and how can you fix it? In this guide, we will take a deep dive into all the possible reasons why your iPhone's tap to wake feature might not be working. And we will also have a simple step-by-step guide to fix the issues. So, let's get started.
Why Doesn't Your Phone Wake When You Tap It?
A quick search on the internet will see quite a lot of people asking the same question. Their issue? iPhone tap to wake not working. By this, you can tell that this is a common problem that some iPhone 12 and 13 users are facing. And this issue is most prominent on iOS 15 - Apple's latest software.
Apple being Apple, has not yet acknowledged any such issues exist. Small bugs are sometimes hard to iron out. Here are some of the reasons that might be causing the iPhone tap to wake to not work.
A Software Bug
This one is one of the most likely reasons. If your iPhone 13 or iPhone 12 tap to wake not working, then the likely reason is probably just a harmless software bug.
Generally, all bugs will be sorted out with updates. But if you are on the latest version of iOS, then there are other ways you can solve iOS bugs. More on this a bit later.
Screen Protector Interfering With the Touchscreen
If you have a screen protector on your phone, then that might be causing interference with the digitizer on the screen. This can be especially true for matte screen protectors.
Phones nowadays have capacitive touchscreens. Apple's phones have always had capacitive touchscreens.
This technology works by conducting electricity. A thick screen protector can form a barrier, causing the tap to wake feature to not work.
Other Miscellaneous Reasons
There can be other miscellaneous reasons why it might not be working. Some users reported that having the phone wirelessly charge causes the issue. Or when it is on the battery saver mode.
In some cases, the feature might just not be supported on your particular model (there are workarounds for that, though). Whatever the reason is, there are some effective troubleshooting steps you can take to fix the issue.
How Do You Turn Your iPhone Tap on to Wake Up?
If you want to fix the tap to wake not working on iPhone 12/13 or any other iPhone for that matter, here are some helpful tips and tricks you can try out.
All these are pretty simple tricks and you should be able to do these without any kind of professional help. So, there is no need to panic or take your phone to a professional repair shop.
1

Restart Your iPhone

A simple restart will iron out most software bugs. Turning your phone on and off will refresh it.

Quickly press the Volume Up button.

Quickly press the Volume Down button.

Press and hold the Side button until the phone turns off and the Apple logo appears.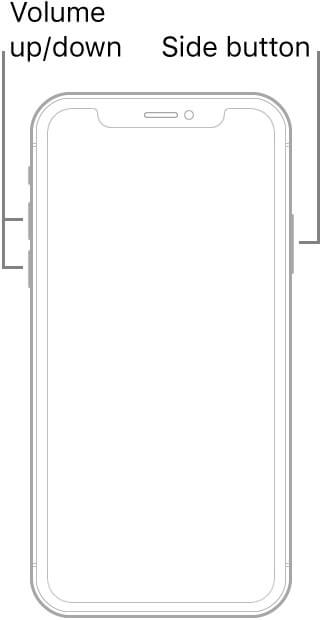 2

Turn on Tap to Wake

We have all been there. Something is not working and that makes us frustrated. Only to find out that the feature is not even turned on in the settings. Here is how to double-check whether your tap to wake feature is turned on.

Go to Settings. Navigate to the Accessibilities tab.

Turn on Tap to Wake under the Touch tab.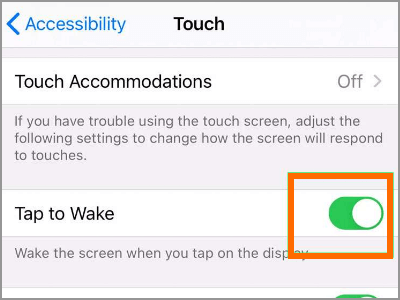 3

Turn off Battery Saver

When your phone is on battery saver mode, some functionalities are turned off and stopped working including tap to wake. You can try turning off battery saver mode.

Go to Settings. Go to the Battery tab.

Turn off Low Power Mode.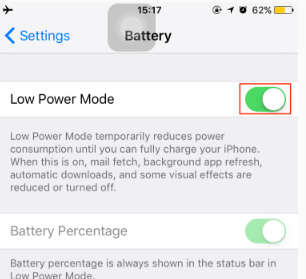 4

Check If Your iPhone Supports Tap to Wake

It might be the case that your particular phone does not support the tap to wake feature. If you followed solution number 2 and did not find it, then your phone doesn't support it. In this case, you can wake your iPhone screen by enabling the Raise to Wake functionality.

Just go to Settings and then Display and Brightness tab. Locate the Raise to Wake option and then turn it on.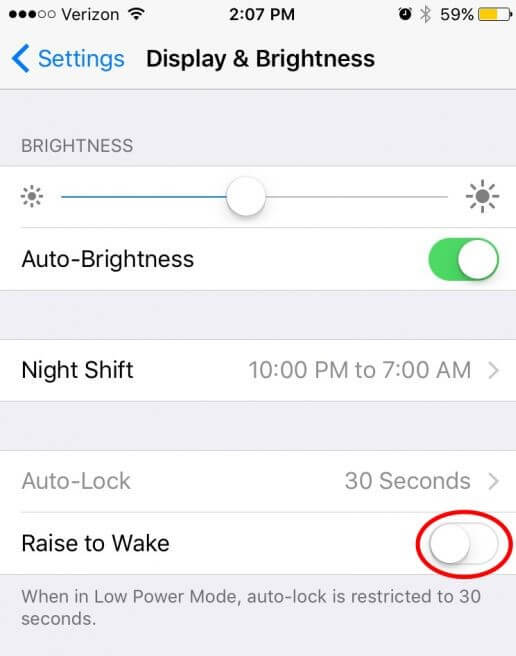 5

Remove Screen Protector/iPhone Case

You can try removing any kind of obstructions from your phone. That means phone cases and screen protectors. These might be causing interference with the touch responsiveness of your phone, thus leading to iPhone tap to wake not working.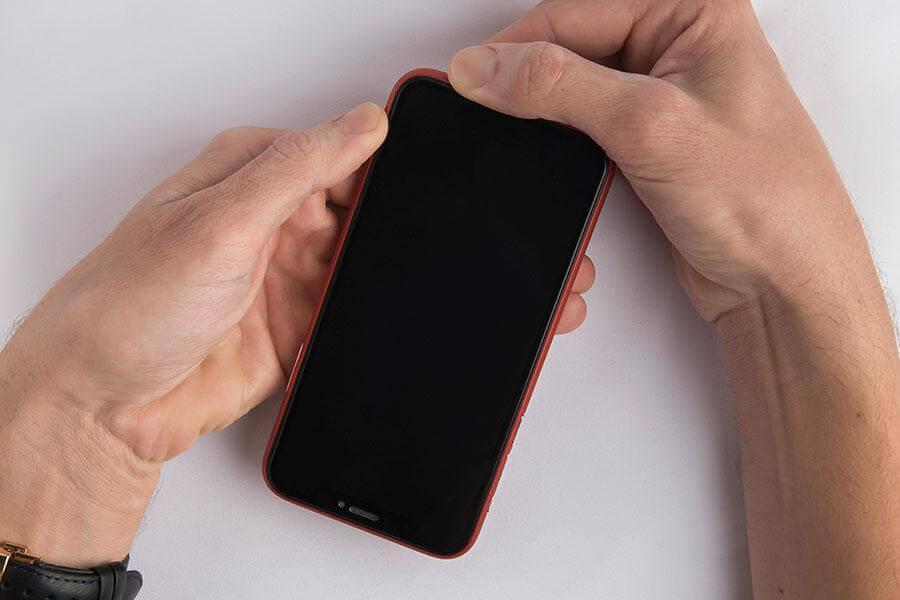 6

Use Cable Charger Instead of Wireless Charging

Some users reported that sometimes just using a wired charger instead of a wireless one fixes the tap to wake issue. This can be worth a shot. But honestly, there is no official instruction for this. It is more of an anecdote from other iPhone users. Worth a shot though.
7

Fix iPhone Tap to Wake Not Working with WooTechy iPhixer

If you tried the above methods and no one worked, then using a reliable tool like WooTechy iPhixer is another easy way to fix any kind of tap to wake function. Any kind of iPhone software problem can be fixed with this easy-to-use and robust tool. Above all, it won't cause any data loss.
iPhixer – The Most Powerful iPhone Fixer
75.000.000+
Downloads
Fix all iPhone issues such as tap to wake not working, call forwarding not working, keeping scrolling up, boot loop and more.

Support all models of iPhone and all system versions including the latest iOS 15.

With the 100% success rate, it restores iPhone back to normal without iTunes.

With a user-friendly interface, it allows you to fix your iPhone at home.
Install the professional software and launch it. Click on the Standard Mode option.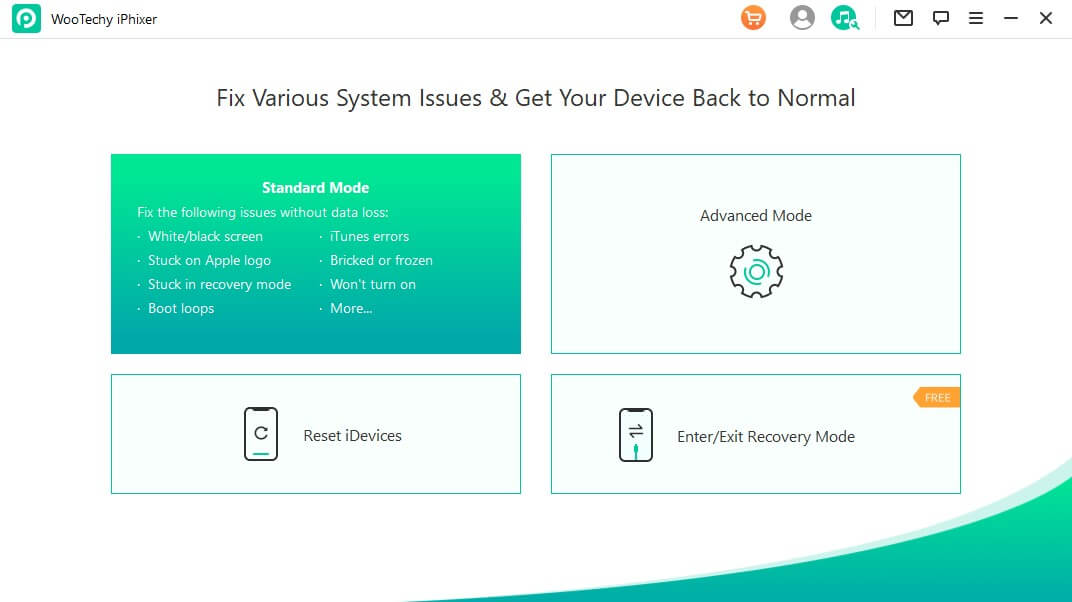 Connect your device via the lighting cable. The iPhixer tool should detect your phone. Click Next.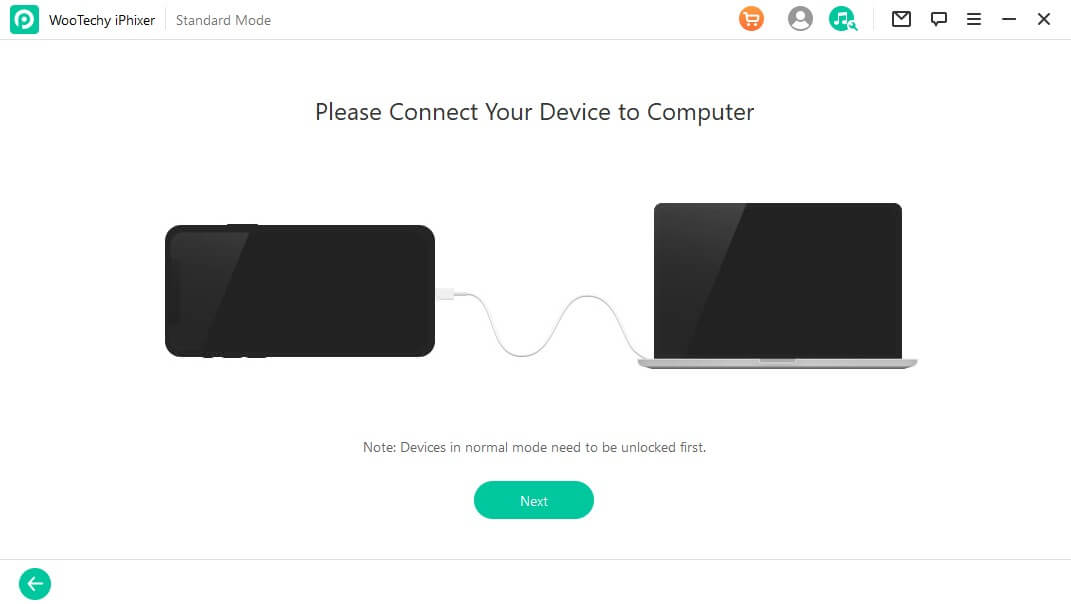 Download the firmware and click Start to flash the firmware. Your problem should be fixed.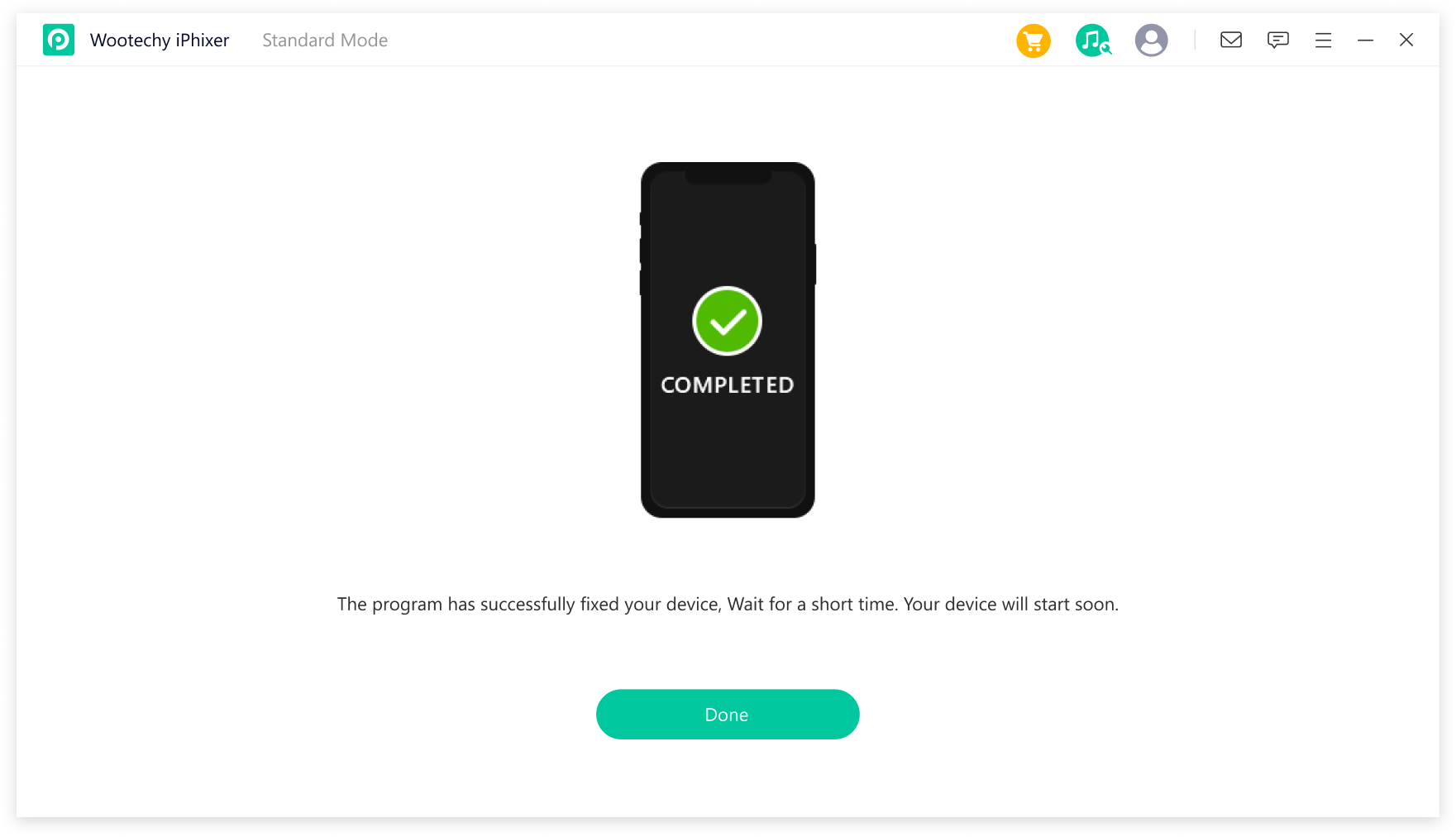 8

Reset iPhone Settings

You can also try resetting your phone settings to its factory default. To do this you can follow the following steps.

Go to Settings and navigate to the General tab.

Click on the Transfer or Reset and Reset options.

Select Reset All Settings from the options list.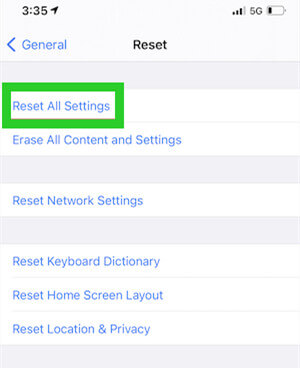 Enter your Apple ID credentials and you will have the option to reset your phone.
9

Check the Screen

Finally, you can check the screen to see if everything else is working fine. Is your touch working? How about multitouch. It might be a hardware issue. But if you see that your screen is fine, then the above solutions should be enough to fix the problem.
Conclusion
There you have it. Now you know how to fix any iPhone tap to wake not working issues. Do not worry, bugs happen all the time. iPhones are least prone to it, but that does not mean they are completely immune.
So, these small little occasional hiccups are quite common and thankfully fixable. And if getting hands on is not your thing, you can just use WooTechy iPhixer to do everything for you.