iTunes installs the newest iOS version on your iPhone when you use it to restore your device. However, during the process, the preparing iPhone for restore stuck issue often happens. No matter how much time you wait for it, the progress bar won't move and you won't be brought to the next step.
iTunes stuck on preparing for iPhone restore problem is due to either the iTunes bugs or your iPhone glitches. In this article, we will guide you on all the aspects of this issue. We are optimistic that you will be in a better position at the end of this article to understand the problem and its solution. So let's start.
How Long Does It Take for iTunes to Prepare iPhone for Restore?
One of the main questions asked by the iPhone users is, "We are preparing iphone for restore stuck and how much time the itunes will take to prepare an iphone for restore." Let's find the answer to this question which depends on several factors.
There is a myriad of cases reported about iTunes getting stuck on preparing iPhone for software update, which can be an unusual wait time. Although there is no fixed time for this issue, we have a general observation that sometimes it could take up to a few minutes, and sometimes the time could go to a few hours.

Why Does It Take So Long to Restore iPhone from iTunes?
The time depends on a variety of factors, and the major is following:
Amount of the Data: It is one of the significant factors that depend on the time of iPhone restoration. If a tiny portion of your storage is occupied while restoring, there will be strong chances that restoration time will be less, and if you have whole storage like pictures, videos, and other files, it might take a long time.

Device Condition: If the preparing iPhone for restore process gets stuck, you must know that the restoration time will also rely on the condition and nature of your device. If your computer and phone have a good speed, you will surely not take a long time as a suitable device boosts up the entire process.

Backup Routine: It is another crucial factor that decides the speed of the data restoration. Many users face the issue of iTunes stuck at preparing iPhone for restore due to not following any proper routine for doing this task. If you are performing this after a long time, it will take a lot of time of yours, but if you have a routine and do the backup frequently, it will be a faster process for you.

Internet Speed: Internet speed is another thing that has its importance in the whole process. It is always encouraged to connect the devices to an internet connection with good connectivity and speed as it will be aiding the whole task, and your iPhone will be restored quickly.
What to Do When iTunes Is Stuck on Preparing iPhone for Restore?
Now we will have a look at some of the solutions to this problem which are as follows:
1

Restart Computer and iPhone

If you are facing the issue of iTunes stuck on preparing iPhone for restore, you must first try simple troubleshooting steps by simply restarting the computer and iPhone. There are chances that the problem lies within the internal system, and a quick restart may remove it. So the priority should be rebooting the devices.

To restart iPhone X/11/12/13, press and hold either volume key and the side button, release them as soon as the Apple logo appears.

To restart iPhone 5/6/7/8/SE, press and hold the top or side key and wait the Apple logo shows up.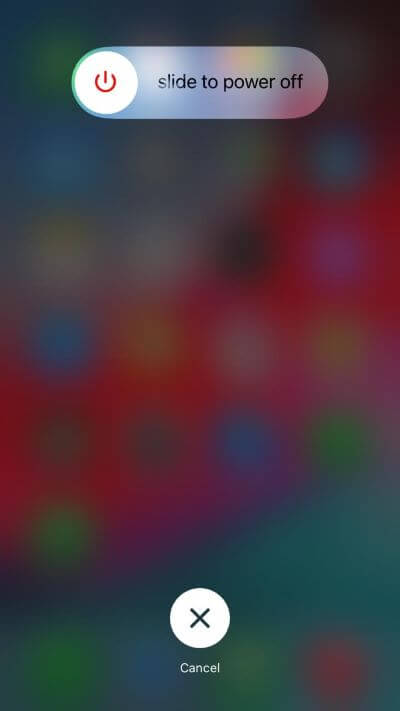 2

Update iTunes to the Latest

The majority of users face this kind of issue due to not using the updated version of iTunes. So always check the latest version and update the iTunes to it to avoid such kind of issues.

To update iTunes on Windows, hit on the Help tab on iTunes and choose Check for Updates.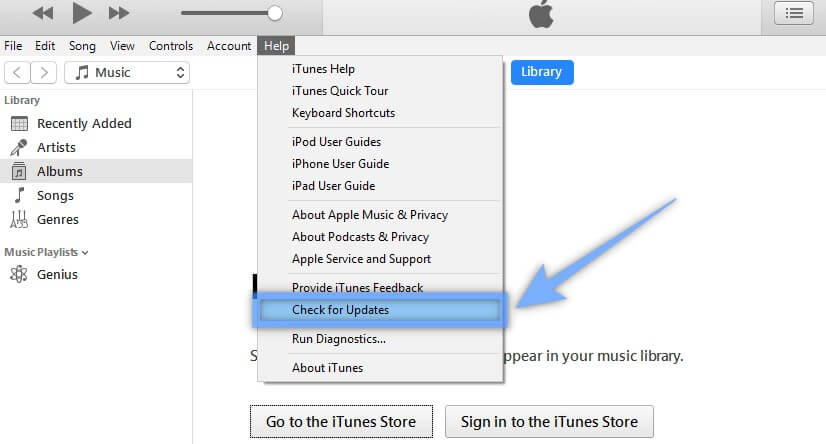 To update iTunes on Mac, click Updates at the top of App Store and find iTunes to see if there is any update.
3

Change a USB and Port

The issue of iTunes stuck at preparing iPhone for restore is sometimes caused by the faulty USB and port, and often the users do not catch this issue. So if you have been facing the issue for a long time, you must check the USB and port, and if found faulty, you must immediately change it. It is one of the ordinary and neglected points that leads to your time's wastage. Some users report that USB 2.0 or faster ports can improve the speed.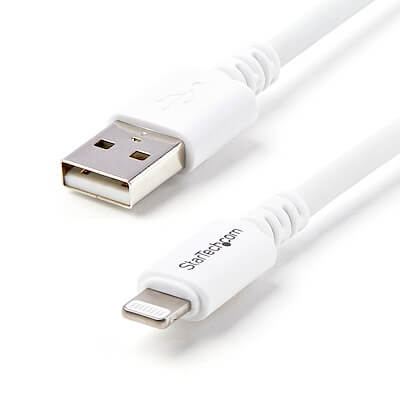 4

Use Another Computer

If you have tried all the steps mentioned above, but the issue persists, then there are chances that the issue lies within your computer system. The issue of the system could be related to the software and hardware, and any such issue could lead to the long wait times while preparing iPhone for restore stuck. Your main priority should be to use another computer and try the restoration process again; it will surely eradicate the chance of error.
5

Use the Best Alternative to Restore iPhone

Usually, the iPhone system glitches lead to preparing iPhone for restore stuck issue. In this case, you have to fix these errors through professional iPhone repair software like WooTechy iPhixer. What makes this tool stand out is that it can not only resolve all iPhone problems without any data loss, but also can be used to update and restore your iPhone without any other errors and stuck issues.

No matter which iPhone you use, you can apply iPhixer to fix it as it supports all iPhone models and iOS versions. What's more, iPhixer iPhone fixing program provides more functions such as resetting your iPhone with or without password after backing up your data and one click to enter or exit recovery mode for free.

Now follow 4 simple steps to restore your iPhone and get rid of the iTunes stuck at preparing for iPhone restore issue:

Install and run WooTechy iPhixer on your Windows or Mac computers. From the main interface of iPhixer, select Standard Mode and connect your iPhone to computer.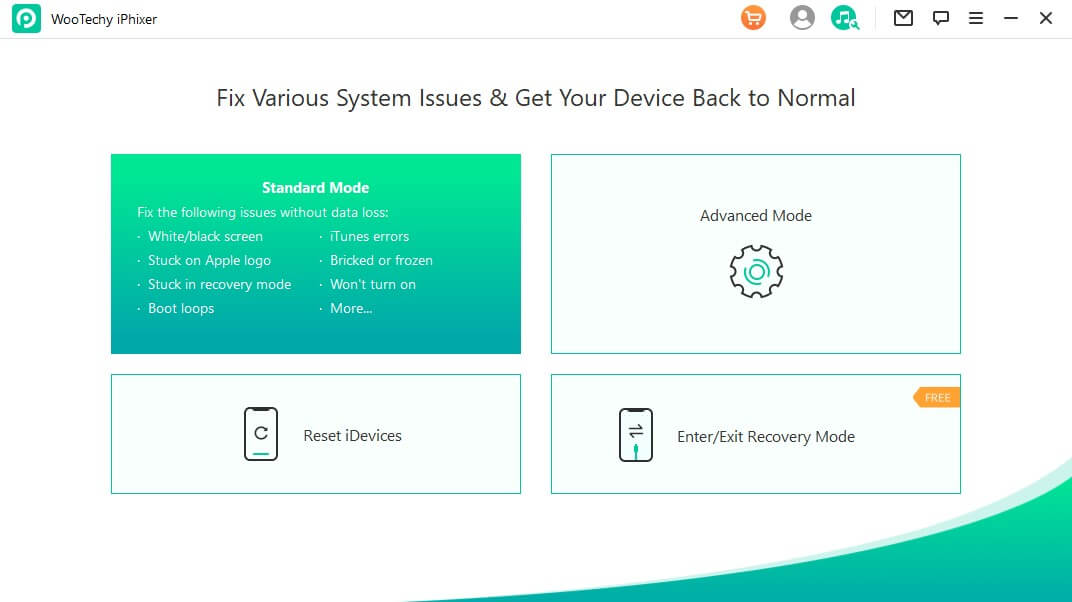 Click the Next button. You may be asked to put your iPhone into recovery mode to make it recognized. Just follow the onscreen instructions.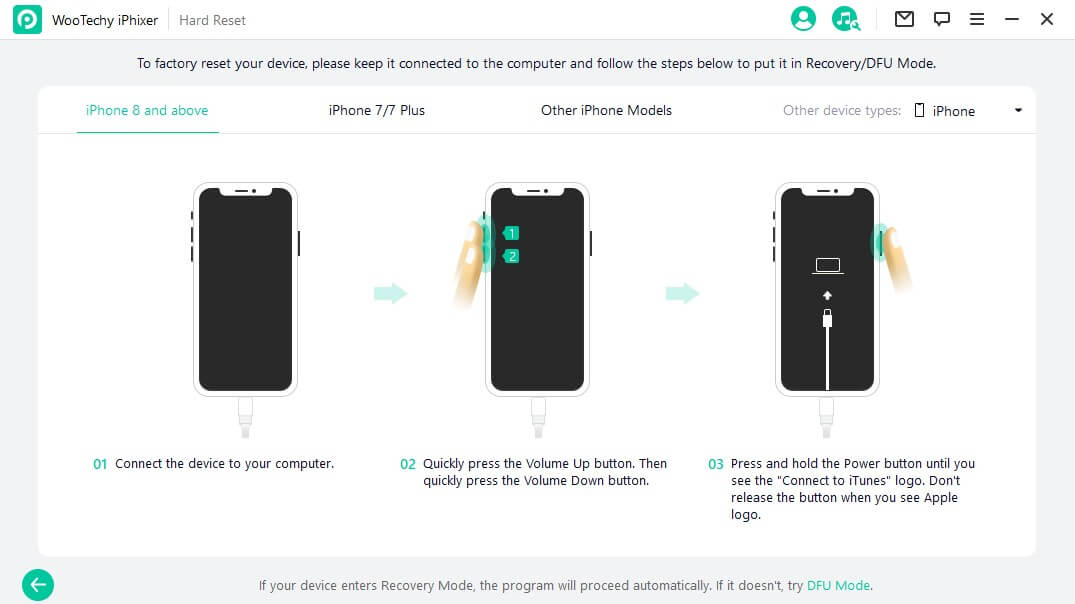 Tap on the Download button to get the version of firmware for your iPhone.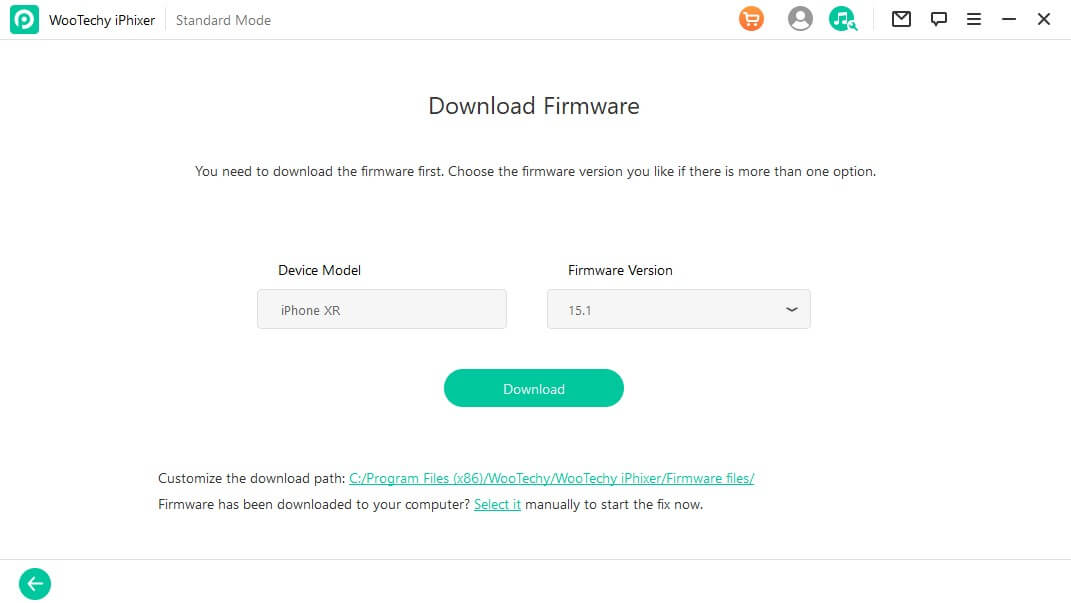 Click the Start button to begin extracting the firmware and further restore your iPhone quickly. Finally, the device will restart automatically.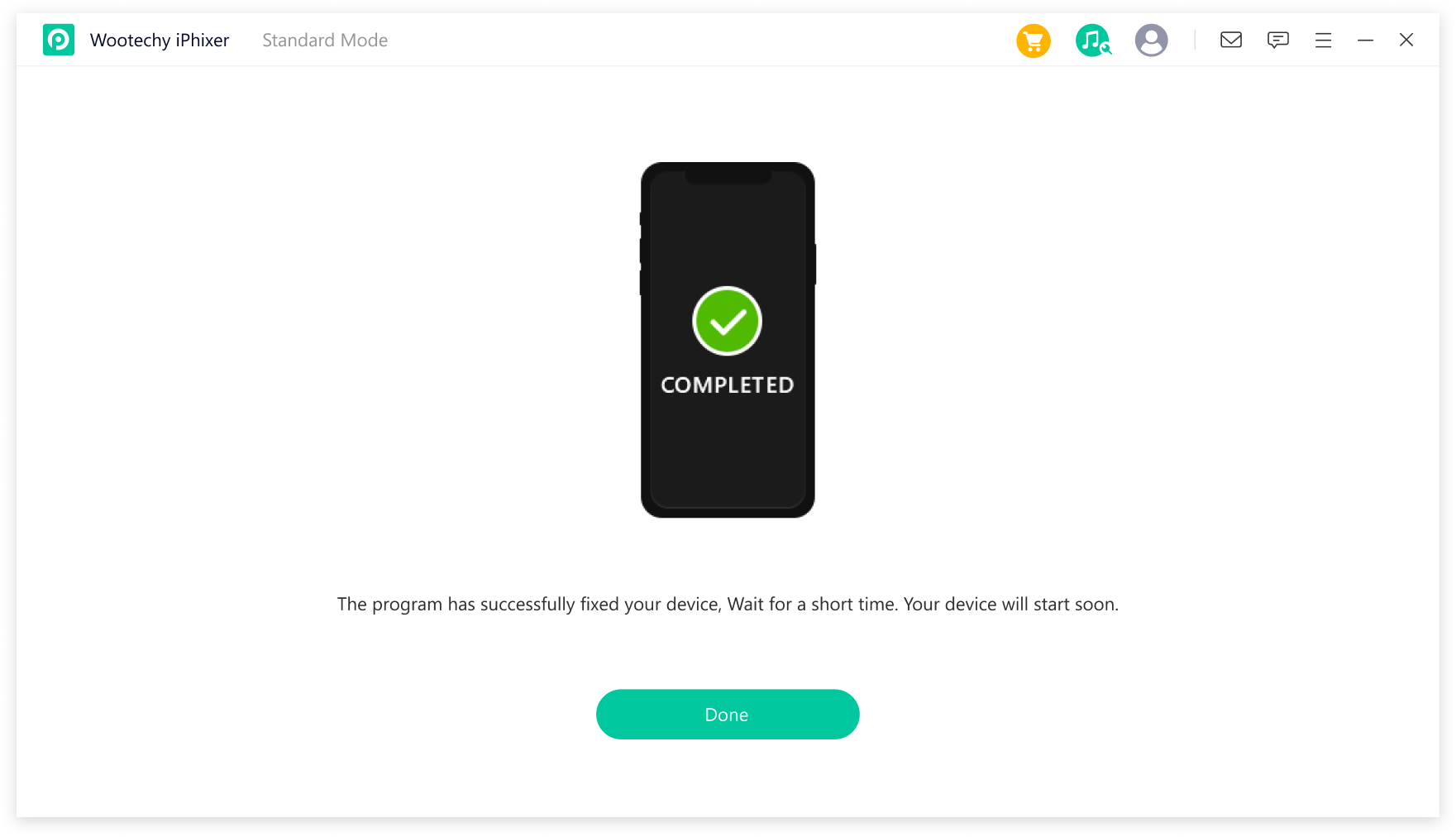 Conclusion
We know that many complexities are associated with the iTunes restoration process. Preparing iPhone for restore stuck problem is one of them. If you face a situation similar to this, you must follow all the steps we have mentioned to encounter it, and we are sure that you will get rid of it with the help of WooTechy iPhixer.