Apple Inc. has some of the best operating systems working on all their devices. One of the notable structures of those OS is that they have "self-healing" features. For instance, if an iOS malfunctions, you can flash the device, and it will start working as it should.
This feature may come as a surprise to users that do not know there is an innate function put on iPhones by Apple Inc. to deeply repair iOS. Many users are even confused as to the possibility of flashing an iPhone. Hence, these users need a thorough look at how the iPhone operating system works. They need to know how they can flash their iPhone and the best iPhone flashing software.
Part 1. Can iPhone Be Flashed?
Yes, iPhone can be flashed. To flash an iPhone is to update the firmware that works on the device. Alternatively, it can be defined as installing a fresh or new version of the iPhone's operating system. In simple terms, it means restoring your iPhone's firmware and iOS. This restore function has a similar effect to the reset feature. However, your firmware and iOS are not changed when you reset your iPhone.
The differences between resetting an iPhone and flashing it are the key reasons users flash their devices. For instance, when the firmware is not changed, bugs on it may persist. But when the iPhone is flashed with iOS flashing tool, it replaces the old firmware with a new one, and the bug is ejected. In other words, flashing an iPhone is a more thorough repair for the device than any other solution. Below are some of the natural reasons for flashing your iPhone.
Software keeps crashing: If the software of your iPhone keeps crashing without any form of physical impact, you need to flash it. The reason is probably the RAM has developed an issue and needs to be attended to.
Screen flickering: A flickering screen happens when you see colors like pink, purple, and yellow displayed. To rectify this issue, you can perform an iOS and firmware restore. Most flickering screen complaints were for new devices. Hence, Apple Inc. ensures that users can return such devices for a swap. Or the user can flash the device, and it will start functioning correctly.
iPhone blinking Apple logo: Your iPhone may be stuck on the Apple logo when you try booting it. It could be that the Apple logo keeps coming up and off on your screen randomly. That is a popular sign that triggers iPhone users to replace their iOS.
Part 2. Which Software Is Best for Flashing iPhones?
The best iPhone flashing software is WooTechy iPhixer. It is an easy-to-use repair tool for flashing iPhones' firmware. Many users prefer it as the best alternative to iTunes as it brings your iOS devices back to normal without data loss and other errors. Also, the app is compatible with all iPhone models and iOS versions including the latest iOS 16. Hence, it can flash all iPhones' firmwares.
iPhixer – The Best iPhone Flashing Software
75.000.000+
Downloads
Advanced and Exclusive Technology: Fix all iOS issues such as stuck in recovery mode/Apple logo, boot loop, not turning on, and more without data loss.

High Success Rate and 100% Secure: the best iPhone offline flash tool, it requires no internet connection, thus protecting your data privacy and avoiding unknown errors.

Ease of Use: The app's UI/UX was built to support technologically illiterate users. Hence, anyone can use it to flash iPhone software without the aid of an expert.

Other Features: It can also be used to reset your iPhone/iPad/iPod touch with or without password, enter or exit recovery mode in 1 click for free.
How Do I Flash the Firmware on My iPhone?
Step 1 Connect your iPhone to a computer and launch the WooTechy iPhixer software on your computer. Choose the Standard Mode option to flash iPhone firmware without data loss.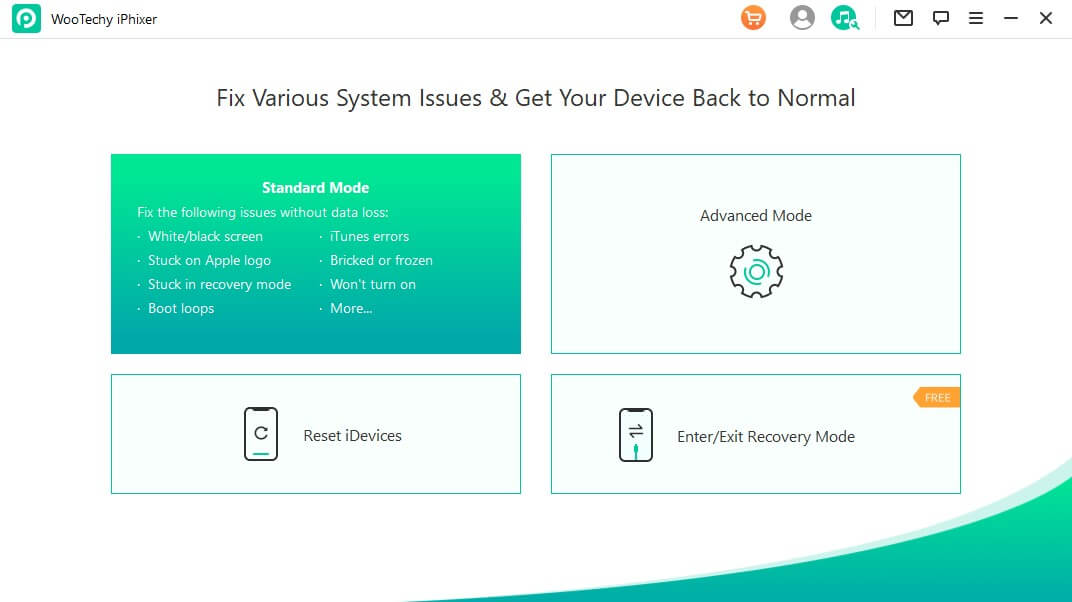 Step 2 Click the Next button. If there is wrong with your iPhone, you would be required to enter recovery or DFU mode. Just follow the onscreen instructions. Then your iPhone model and system version will be shown. Download the firmware by clicking the Download button.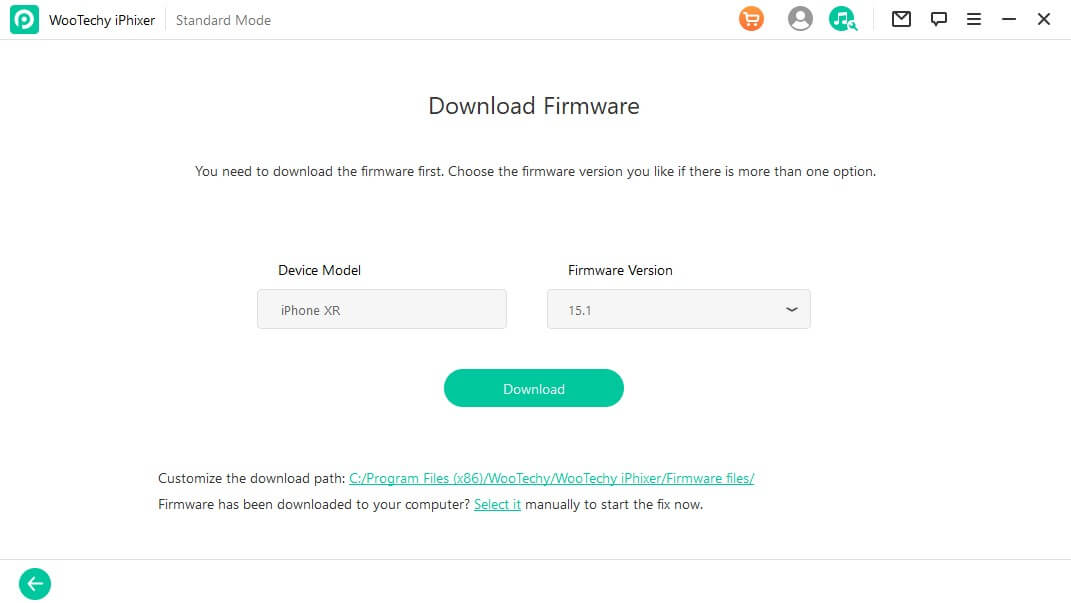 Step 3 Wait until the new firmware is verified and extracted, click the Start button to begin the process of firmware flashing. Soon your iPhone will be flashed and restart automatically with everything working fine.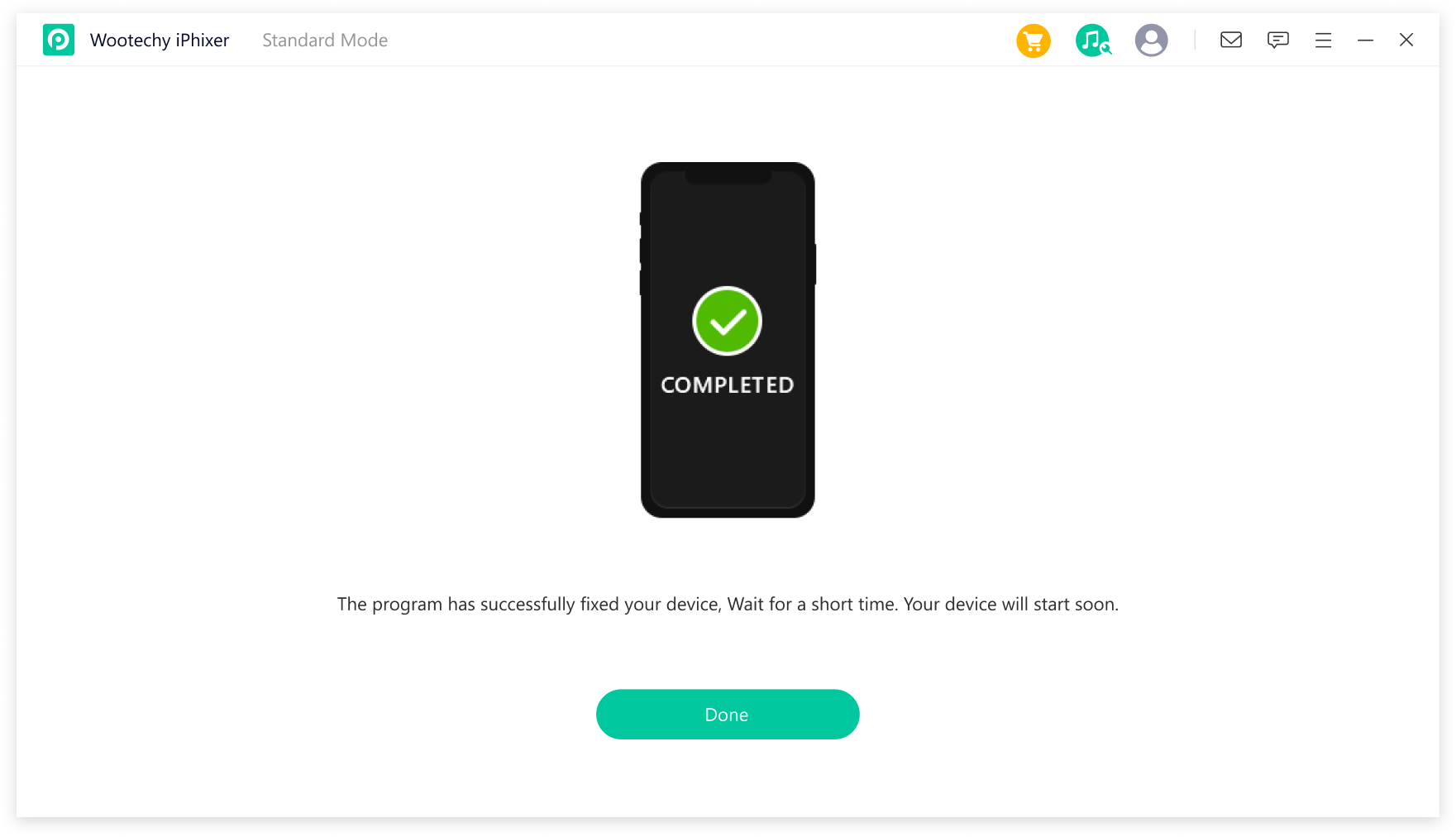 Part 3. Can I Use 3uTools to Flash iPhone?
3uTools is another popular software solution for flashing your iPhone. Even though third-party tools ought to serve as an alternative to iTunes, you still need to ensure that your device has iTunes before you start the process. Here are the steps to use this tool below.
Connect your PC and iPhone. Put your device into Recovery/DFU mode.
Select Flash & JB. Pick Easy flash. Choose a firmware and click Flash.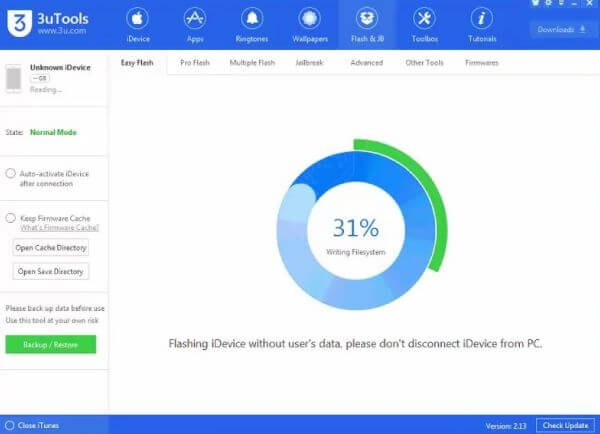 Cons
Comes up with a lot of errors like being unable to enter recovery mode, read ECID, read IBEC, etc.

Requires iTunes to be installed before you can flash your iPhone.

It does not prevent data loss, so you have to back up your data before using it.
Conclusion
It is possible for iPhone users to flash their devices when they encounter some system problems. In this way, you will need the iPhone flashing software. This article has introduced the best iOS flashing tool WooTechy iPhixer, and has shown what happens when an iPhone is flashed and how it is carried out. The software will flash your iPhone software without any data loss while enjoying a high success rate. Just download and give it a try now!