As we all know, the iPhone was first launched in June of 2007, and since then, Apple has completely changed the thinking of users on how to use a Smartphone. From 2007 to 2023 iPhone dominated the Smartphone market, and since then, they have gotten better and better daily.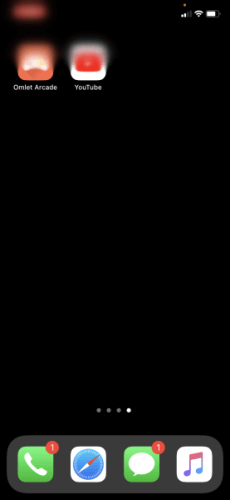 That said, for the past years, many iPhone users have been complaining about an issue known as the top left corner of iPhone blurry. Users are getting frustrated because the screen is blurry, just like the background of a picture taken by a camera. What;s more disturbing is, this problem will prevent you from seeing the top left corner of your iPhone screen. But don't panic because, in this article, we will learn how to solve this issue instantly.
Why is The Top Left of My iPhone Screen Blurry?
iPhones are known for their high build quality and smooth software. But some users have complained about an issue in which the top left of their iPhone screen gets blurry.
This guide has all the methods to solve this bug, but before getting to the solutions, we first have to find out why the top left of my iPhone screen is blurry.
Here are some reasons that can cause this issue on your iPhone.
An issue with iOS software
Minor Glitches and bugs on iPhone
An issue with Day and Night settings
Specifics Apps are causing this issue on iPhone
Besides blurry left iPhone screen, The above reasons might also be responsible for other issues on your iPhone  such as right side of iPhone screen not working or iPhone screen having vertical lines.
How to Fix the Top Left Corner of iPhone Blurry?
There are multiple ways to solve iPhone blurry corner issues; ensure to try these methods one by one until you find the right solution.
1

Disable Night Shift Feature

Night shift features are designed to turn your iPhone screen colors warmer. It is possible that a glitch in the night shift feature can make your screen blur.

Here is how to disable the night shift feature on iPhone.

Open your iPhone and then Go to the Settings App.

Scroll down and select the Display and Brightness option within Settings.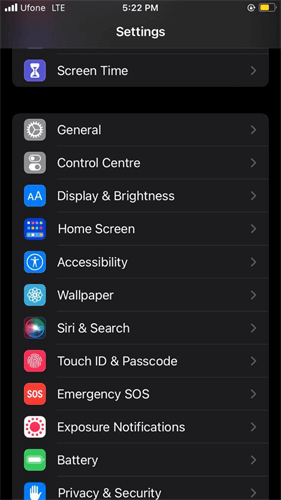 Navigate down and then select the Night shift option. Turn it off if enabled.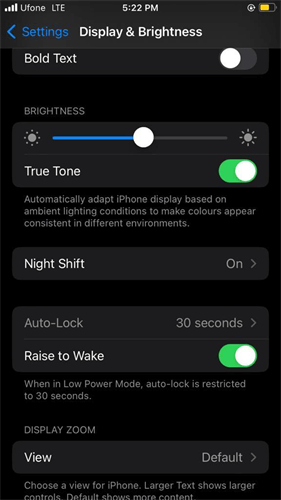 If this method fails to solve the blurry screen on iPhone, move on to the next method.
2

Enable Dark Mode

Some users have reported that blurry spot on their iPhone screen can be fixed by enabling the Dark mode on their iOS device.

Follow these steps to switch to dark mode to solve this issue on your iPhone.

Unlock your iOS device and then select the Settings App.

Now scroll down and choose the Display & Brightness option.

Then choose the Dark option under the Appearance section.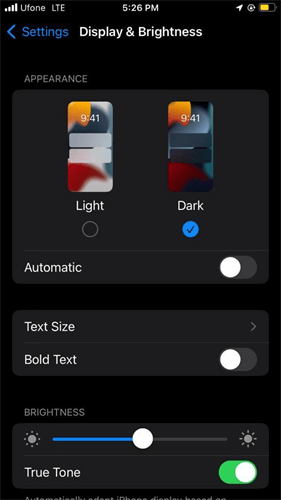 Now your iPhone is on Dark Mode if you are still facing the blurry screen issue on your iPhone. Then follow the next method to solve this issue on your device.
3

Reboot iPhone

If you are on this solution, then this means the first two methods failed to solve your issue. Don't worry because rebooting your device is another solution that might help you solve this issue on your device.

Restarting your iPhone is the simplest way to solve minor bugs and glitches on your Smartphone. Here is how to restart your iPhone.

Press and hold the volume down and power button at the same time

Now a power-off slider will appear on your screen; slide the slider to the right side to turn off your iPhone.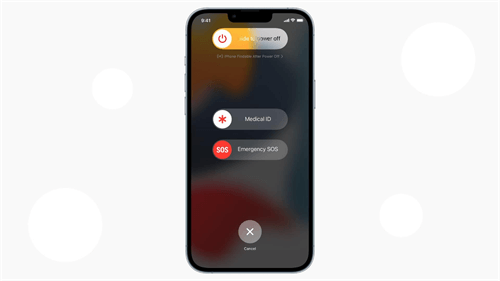 Wait a minute, then press the power button until the Apple logo appears on your screen.
Release the Power button and see if your issue is solved or not.
4

Use a iPhone Repair Tool - iPhixer

If the above methods fail to fix the top left corner of iPhone's blurry issue, then we will show you how to fix this issue with a third-party program known as iPhixer. WooTechy iPhixer is one iPhone repairing tool that can solve many iPhone major issues like, iPhone stuck on the Apple logo, Black or White screen, and more. Moreover, this tool has the highest success and safety rate compared to other iPhone repair tools.

The best feature of this tool is that it will repair your iPhone without losing any of your data. Here are some of the main features of iPhixer.
Key Features of WooTechy iPhixer: Fix Top Left Corner of iPhone Blurry with A High Success Rate:
75.000.000+
Downloads
Offers free enter/exit recovery mode

Compatible with almost all iOS devices and versions, including the latest iOS 16.

Ability to solve all iOS issues without data loss

Repairs all iPhone errors such as 4010, 4013, 4005, and more at the fastest speed

Reset your iPhone or iPad without a password

Very straightforward and easy to use.

Highest success rate and safety rate as compared to others.
How to use Wootechy iPhixer to Fix Top Left Corner of iPhone Blurry Problem?
Follow the instruction below to fix the common issue on your iPhone by using Standard mode in iPhixer.
First, download the iPhixer tool on your PC, launch the program and select the Standard mode to solve common issues without data loss.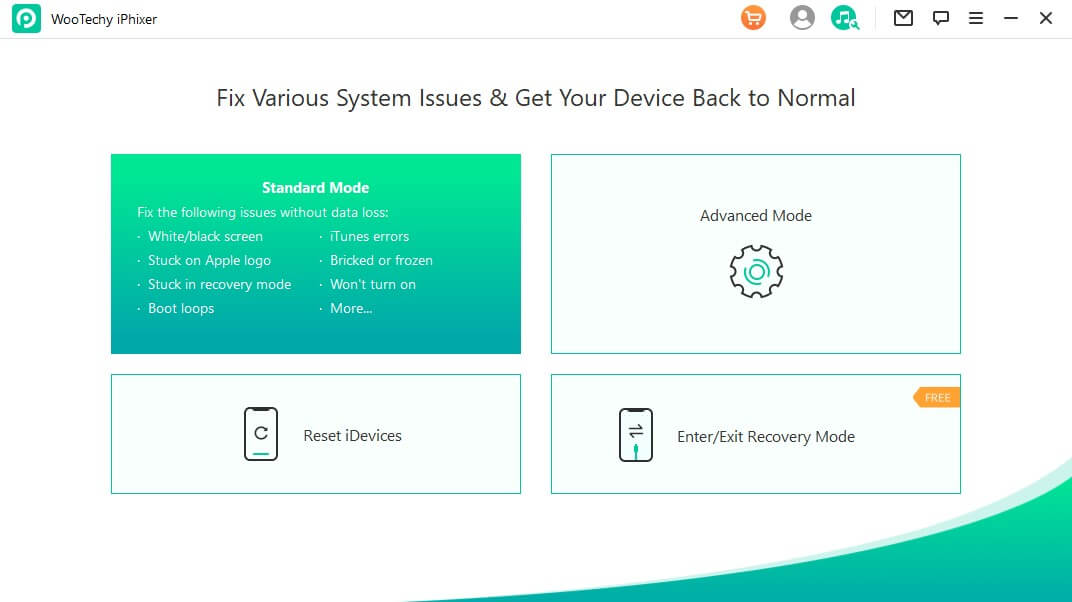 Unlock your iOS device and then connect it to your PC via USB cable. This tool will automatically detect your device and click the Download option to download the package on your computer.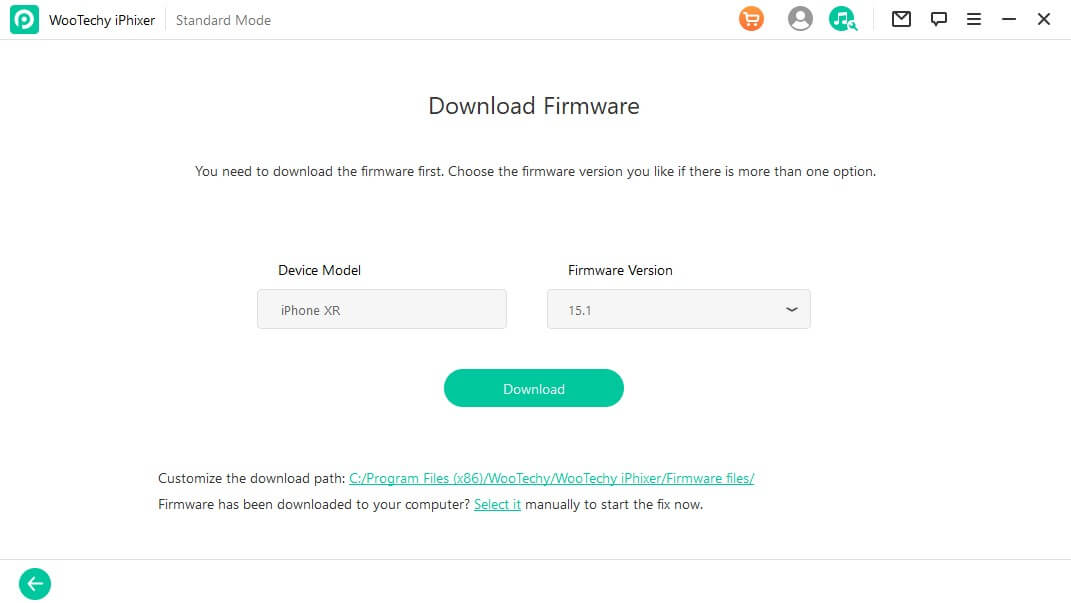 Once the package is downloaded, click the Start button to begin repairing. Don't disconnect your iPhone during the process. After the process, your device will reboot and turn back on normally.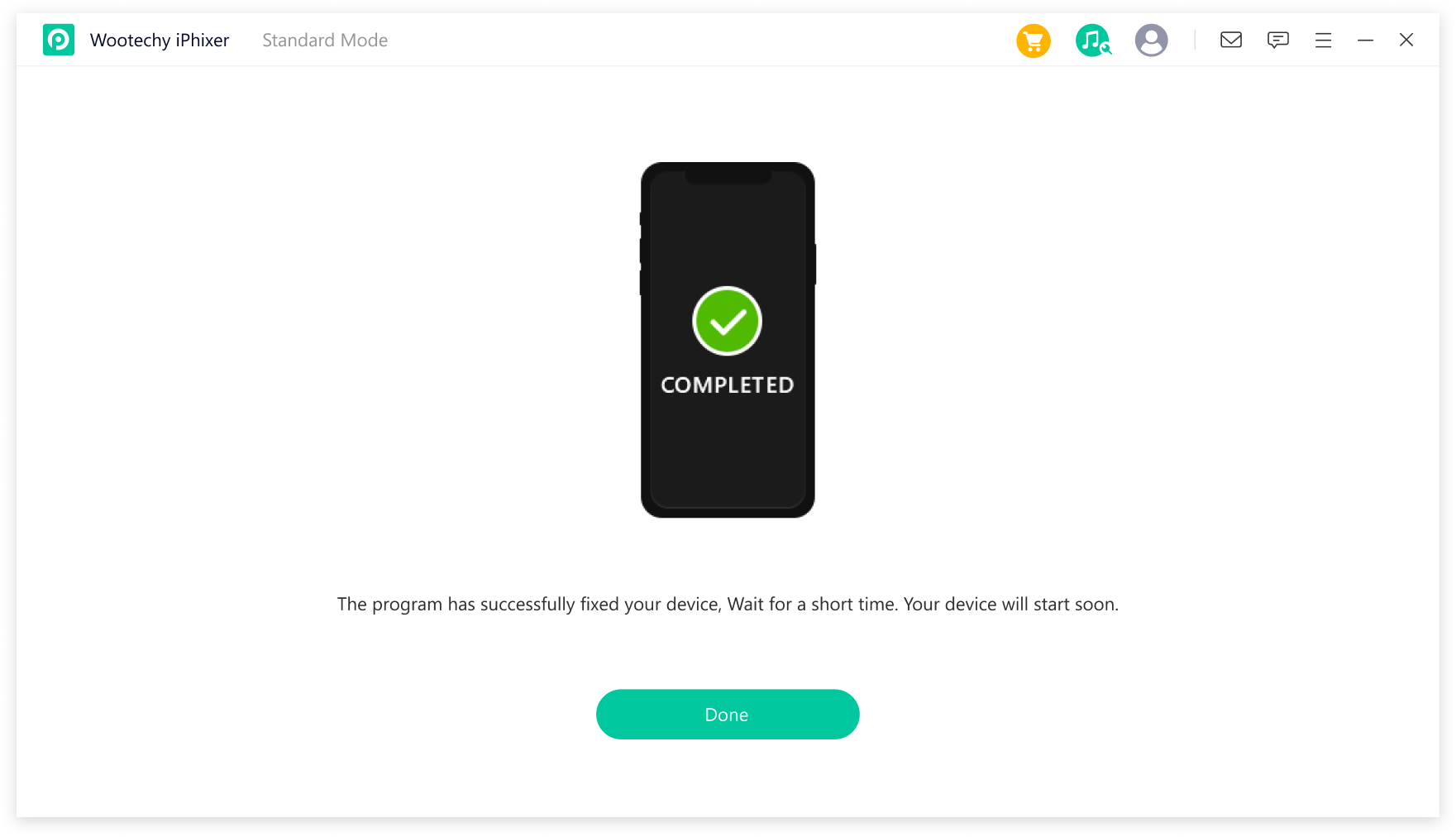 5

Update OS version

If the issue persists, it could also mean that the issue is not in your device but the problem could be in your iOS software. Ensure to update your iPhone to the latest OS to solve the blurry spot on the iPhone screen issue.

Go to the Settings App and then select the General option.

Scroll down and select the Software Updates option.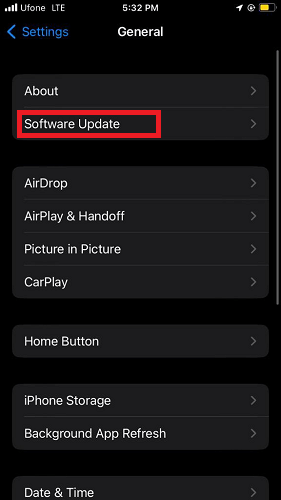 Now iPhone will start looking for updates; if available, they will appear on your screen.
Click on the Download and Install option to start the update process.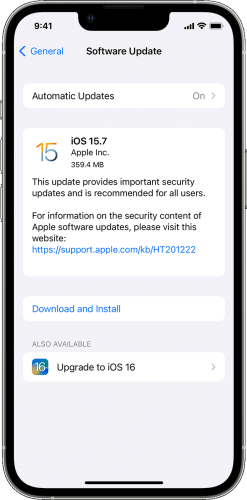 6

Adjust Video Quality in Apps

Follow the steps below to adjust the video quality in Apps.

Open any streaming App on your iPhone, such as YouTube.

Now play any video and then tap on the video, and select the Gear icon at the top right corner.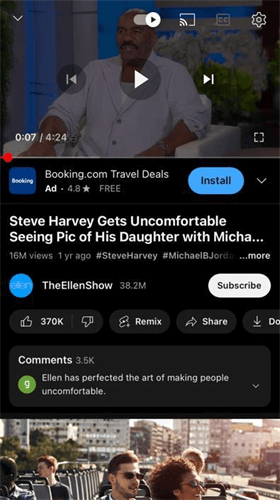 Choose a quality option and select the higher picture quality for better results.
7

Update or Delete Apps

If you have noticed that the issue appears on a specific app, then try to update the App first. If the issue is still unresolved, delete the App and reinstall it.

Update Apps on iPhone

Open the App Store on your iPhone and then tap on your profile.

Scroll down and select the Update All option to update all Apps to the latest version.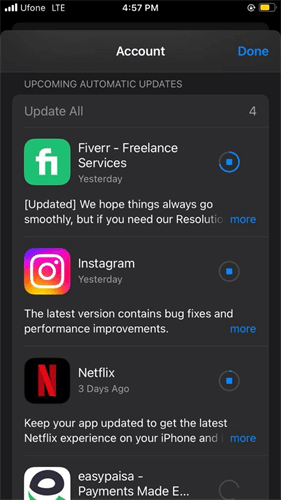 Delete Apps on iPhone
Tap and hold on to the specific App until a menu appears on your screen.
Choose the Remove App option.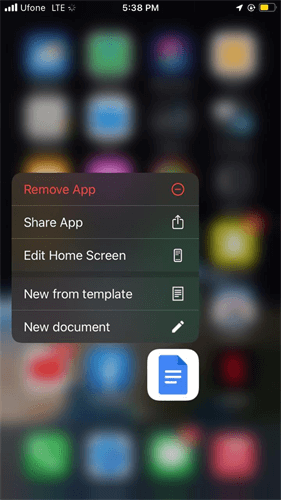 Then select the Delete App option to delete your App.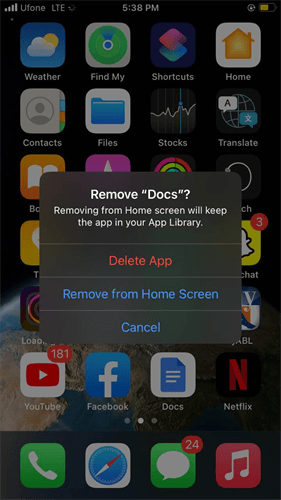 Other iPhone Screen Issues
iPhone Black Screen
Your iPhone screen may turn black when you accidentally drop your device, update an App, or spill water on it. Other reasons can also cause this issue, such as corrupted software, jailbreaking, etc.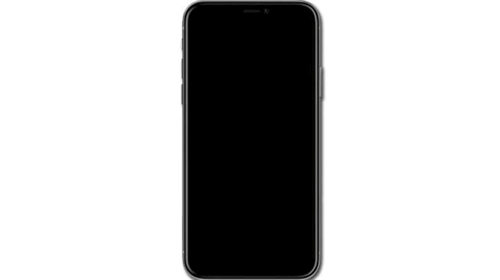 To solve this problem, first, charge your device to the fullest, minus the battery issues. Then, if the bug remains, reset your iPhone via a third-party program like iPhixer. Finally, if the reset iPhone cannot solve your issue, take your device to a professional technician or contact Apple Support service.
iPhone White Screen
The white screen is also known as the screen of death. A death screen may appear due to a  failed upgrade, failed jailbreak, or a hardware issue.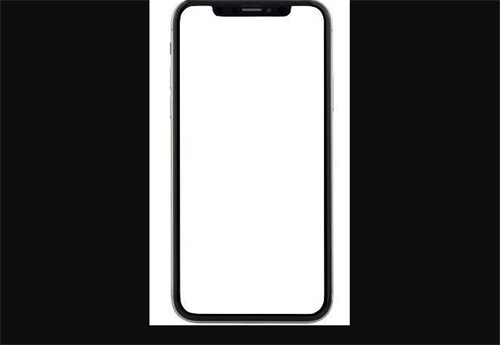 If there is a hardware issue, you must take your device to a technician or contact Apple support service. You can also try the following methods to resolve this issue.
Reboot your iPhone
Factory Reset iPhone
Enter/Exit iPhone into recovery mode
Update iPhone to the latest version.
iPhone Rainbow Screen
A rainbow screen of death mainly occurs on the latest models, such as iPhone 12, 13, and 14. In this issue, different color lines appear on your iPhone screen. Some users may experience this issue on half screen and some on the whole screen.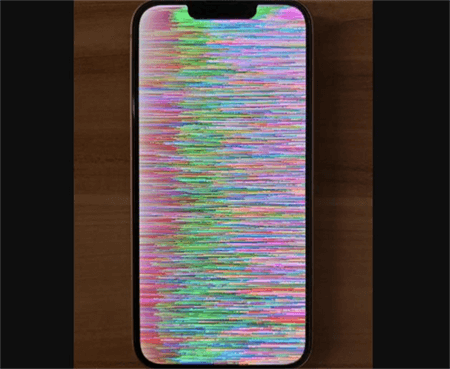 To solve this issue, you can follow these methods: restarting the iOS device, updating the iOS version, downgrading the iOS version, and Factory resetting the iOS device.
Conclusion
Sometimes a simple restart can solve the top left corner of the iPhone's blurry issue. But if a simple restart doesn't solve your issue, then you can also follow the above methods, and we assure you that one of them will help you solve your problem.
If all the methods fail to bring your device back to normal, we recommend you take it to a technician or contact Apple Support service and follow their instructions.