For many users, it has become a Headache when they  forget the password to Guided Access iPhone. Now all these users want to learn how to get out of it without a password. Don't worry; we are here to answer the most searched online question, "forgot Guided Access password". In this article, you will find the best answers to this problem. Read this guide until the end to find out how to solve this issue without any hassle.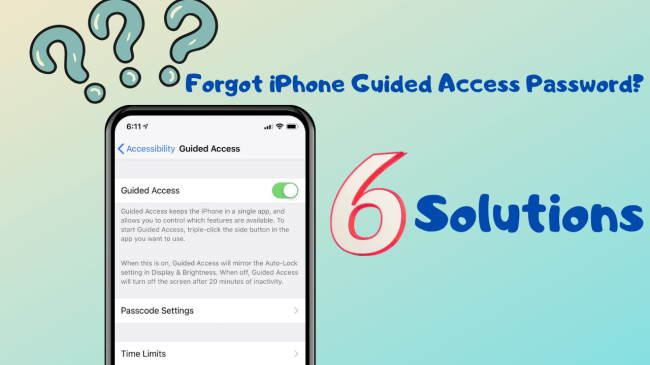 What is Guided Access on iPhone?
Guided Access is a feature available only for iPhone and iPad devices. This feature helps users to temporarily restrict their iOS device to a single application. This feature is used when you want to give your iOS device to someone else and don't want them to access other Apps on your device.
Sometimes you may forgot Guided access password on your iPhone; now you don't know how to solve this issue. But don't worry; in this guide, we will learn how to get rid of Guided access iPhone without password. If you have learned what is Guided Access on iPhone, let us show you how to turn on this option on iPhone or iPad.
How to Turn on Guided Access?
Follow the instructions below to learn how to enable guided access on your iPhone or iPad.
Start your iPhone and then select the Settings App. 
Navigate down and then select the Accessibility option.
Move down to the bottom and then select the Guided Access option.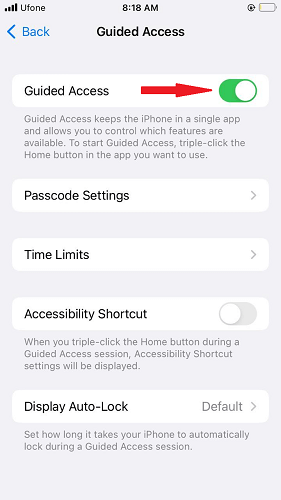 Turn on the Guided Access option and then tap on Passcode settings.
Choose the Guided Access Passcode option and then create your six-digit passcode. This passcode will be used to end the guided access session on your iPhone.
Once your Guide access is enabled, open the App you want a user to get access to and then triple-click the home button on iPhone with the home button triple-click the side button on iPhone with face ID.
Choose the Start button at the top screen to initiate Guided Access.
You have successfully enabled the Guided Access iPhone; you can use the same passcode to end the guided access session. However, if you have forgotten the password, follow the below section to fix the forgot guided access password problem on your iPhone.
How to Fix "Forgot Guided Access Password" Problem?
Here are the top 6 solutions to fix this issue instantly; ensure to use these methods one by one until you find a solution that works for you.
1

Fix "Forgot Guided Access Password" by iPhixer (Free)

If your iPhone is stuck on Guided access, you won't be able to access any other app until you disable this option. But to turn off guided access on iPhone, you must disable it via passcode.

If you forgot the Guided Access password, don't worry because WooTechy iPhixer will bring your iPhone back to normal. iPhixer is all in one repairing tool that will help you to solve many major issues on your iPhone, such as stuck on the Apple logo, Black or White screen issues, stuck in recovery mode, and more.

Here are some of the main features of this repair tool.
Key Features of WooTechy iPhixer: Fix iPhone Migration not working on with A High Success Rate:
75.000.000+
Downloads
This program is compatible with all iPhone Models or iOS versions, including iOS 16.

Repair all the iOS problems, including 4010, 4013 and so on.

Help you to solve many major issues, such as iPhone stuck on a white or Black screen, boot loop, etc.

iPhixer allows you to use Enter/Exit recovery mode for free.

It offers the highest success and safety rate.
How to Use iPhixer when You Forgot Guided Access Password ?
To solve this issue on your iPhone, the user can use the"Enter/Exit recovery mode" to first enter into recovery mode and then exit to restart the iPhone. Once your iPhone is rebooted, then go to settings and turn off the guided access passcode.
The Enter/Exit Recovery Mode in iPhixer is free; you don't have to purchase the tool to use this method. Follow the instruction below to enter and exit into recovery mode.
Enter/Exit Recovery with 1 Click!
Download the iPhixer tool on your computer. Once downloaded, launch the program and select the Enter/Exit Recovery Mode.
Connect your device to the computer with USB Cable and press the Next button. Then select the only option available, and Enter the Recovery Mode button. Now your device is in Recovery Mode.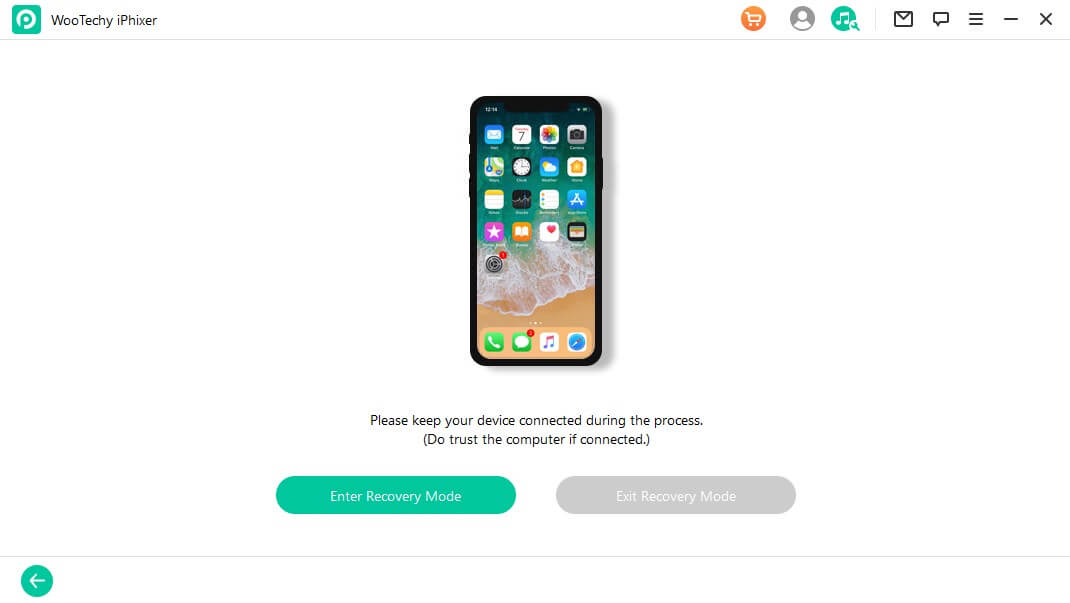 If you want to exit Recovery Mode, launch the program on your computer, connect your recovery mode iPhone to your computer via USB Cable, and click on the Next option.
Then select the Exit Recovery mode button to disable recovery mode on iPhone.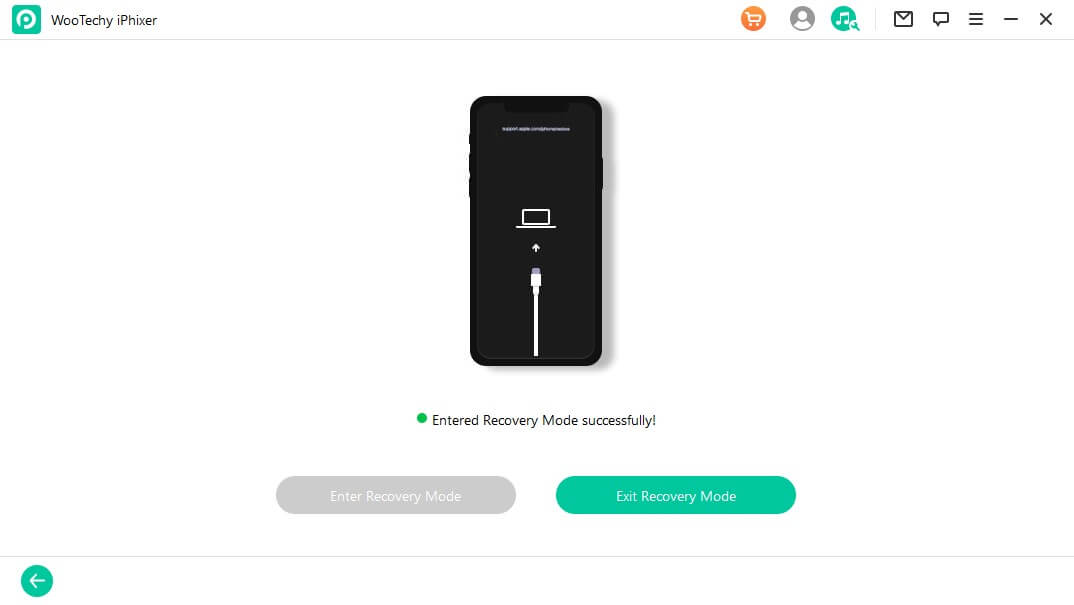 If your iPhone stuck on guided access, iPhixer can also solve your problem easily with Standard Mode.
2

Fix "Forgot Guided Access Password" Using Touch ID Or Face ID

If you have already set your Face ID or Touch ID while turning on Guided Access on your iPhone, you can use either to turn off it.

Follow the instruction below to fix this issue using Touch ID or Face ID:

First Triple click the home or side button on your iPhone and then select the End button available in the top right corner.

If you use iPhone 8 or lower, put your finger on the home button to disable guided access.

If you are using iPhone X or Higher, use the Face ID to turn off guided access on iPhone.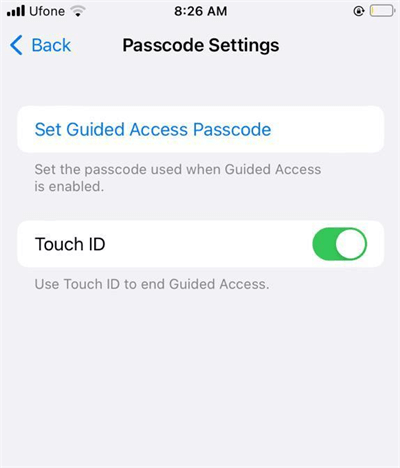 3

Force Restart iPhone to Get out of Guided Access

If you forgot the passcode and don't have face ID or Touch ID set up, then you can try to force restart your iPhone to turn off guided access and get full access to your iPhone.

Follow the steps below to force restart your iPhone.

First, press the volume up button and then release it, then press the volume down button and then release it.

Hold the power button until you get the Apple logo on your screen.

Release the side button, wait until the iPhone restarts, and enter your iPhone code to exit guided access mode.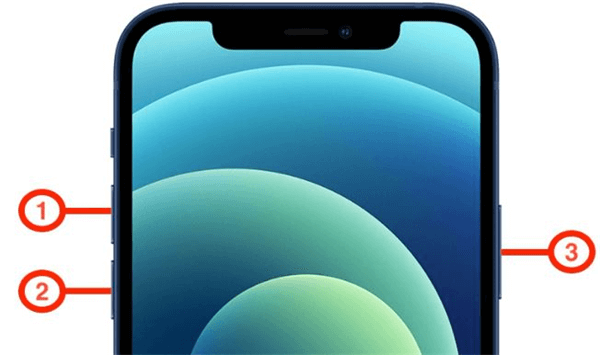 4

Reset iPhone with iTunes to Turn off Guided Access without a Password

Follow the method below to reset iPhone with iTunes to turn off guided access mode without a password.

Launch the iTunes software on your computer and then use a USB cable to connect the iPhone to the PC.

Then select the iPhone logo on top to open the iPhone summary.

Choose the Restore iPhone option to reset the iPhone with iTunes. 

5

Reset iPhone on Settings to Turn off Guided Access without Password

You can also reset your iPhone from Settings; follow the instructions below.

From the Home screen of your iPhone, go to the Settings option. 

Now choose the General option and click on the Reset option at the bottom.

Then choose to Erase all content and settings, and then press continue.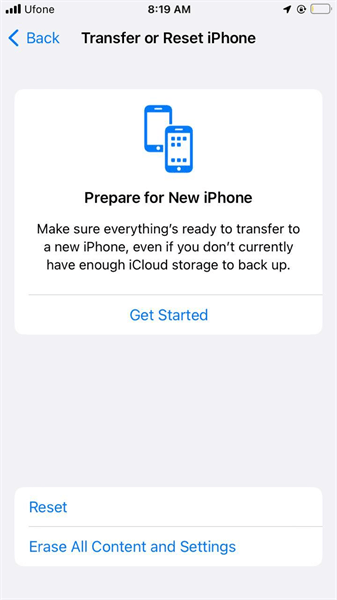 Enter your iPhone passcode to confirm it, and then your device will start the reset process.
Once the process is done, your iPhone is reset and activated as a new device.
Note
This method will erase all your iPhone Data, so back up your iPhone before using this method.
6

Erase iPhone on iCloud to disable Guided Access without Password

Another method to erase iPhones without knowing the guided access password is through iCloud. To use this method, first, you must ensure that the Find iPhone option is enabled in the iCloud settings of your device.

Here is how to reset iPhone through iCloud.

Visit iCloud.com from your web browser and sign in with an iCloud account linked with Guided access iPhone.

Then select the Find iPhone option, then select the All device option.
Choose guided access iPhone from the drop-down menu, then click the Erase iPhone option.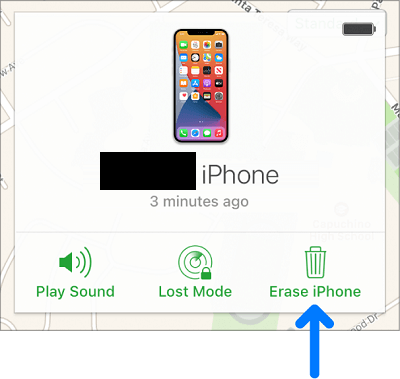 Now it will wipe out your iPhone completely.
Why is My Guided Access Not Working?
Your Guided Access not working on your iPhone can be annoying for you.  However, here are some of the possible reasons that can cause this issue on your device.
Triple-click is not working correctly due to damage.
You haven't enabled Guided Access on iPhone.
Didn't update your iOS to the latest version.
Forgot to set the guided access passcode from the Settings.
Minor Bug and Glitches can also cause this issue on your device.
Conclusion
We all know that forgot Guided Access password on iPhone can be very scary, but you don't have to worry about this issue. Because in this article, we have mentioned some useful ways that you can try to disable this feature without a passcode.
The first method we have mentioned in this article is through a third-party program known as WooTechy iPhixer; with the help of this tool, you can enter/exit recovery mode for free. Hopefully, this article will help you solve your guided access issue on your iPhone so that you can use your device normally without any restrictions.