The highly anticipated iPhone 15 is generating a lot of buzz among tech enthusiasts and Apple fans alike. With iPhone 15 leaks and rumors circulating, this article aims to provide an overview of the iPhone 15, covering its release date, price, and design. Let's dive into the details and explore what the future holds for Apple's latest flagship device.
iPhone 15 Release Date: When is the iPhone 15 Coming Out?
Apple typically unveils its new iPhones in September, and the iPhone 15 is expected to follow suit. According to various sources, the release date for the iPhone 15 lineup is projected to be in September 2023. 
While exact dates remain unconfirmed, September 5th or September 12th are cited as likely release dates for the iPhone 15. Tech enthusiasts around the world eagerly await the official announcement from Apple, which usually would take place one or two weeks before the atcual launch.
Note
Letest News - The exact date for iPhone 15 release is September 12th at 10 am PST. This aligns with Apple's historical release schedule and should be marked on your calendar if you're eagerly awaiting the next iPhone.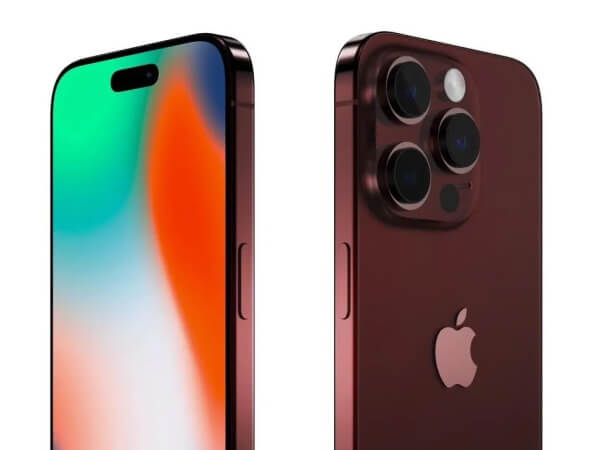 iPhone 15 Price: How Much Will the iPhone 15 Cost?
Specific pricing details for the iPhone 15 are still subject to speculation and remain uncertain. However, there are some indications regarding the potential price range of the upcoming device.
Reports suggest that the regular iPhone 15 model might maintain a similar price range to its predecessor due to the downturn in the cell phone market and the downturn in the global economy.
However, it is worth noting that there are expectations of a possible price increase for the iPhone 15 Pro and Pro Max models. The iPhone 15 Ultra, which may be released in 2024, could either replace the Pro Max or feature a higher price range because of increase in production costs.
Here are the estimated prices for iPhone 15 series:
| iPhone 15 Models | iPhone 15 Price |
| --- | --- |
| iPhone 15 | From $800 |
| iPhone 15 Plus | From $900 |
| iPhone 15 Pro | From $1,099 |
| iPhone 15 Pro Max (iPhone 15 Ultra) | From $1,199 |
iPhone 15 Design: What Does iPhone 15 Look Like?
There are some iPhone 15 leaks about its design claiming iPhone 15 is expected to have a design that is similar to its predecessor, the iPhone 14, with some notable changes and improvements. Here's a comprehensive overview of its appearance:
Screen Sizes: The iPhone 15 lineup is expected to consist of two models with a 6.1-inch screen and two models with a larger 6.7-inch screen.
iPhone 15 - 6.1 inch
iPhone 15 Plus - 6.7 inch
iPhone 15 Pro - 6.1 inch
iPhone 15 Pro Max (iPhone 15 Ultra) - 6.7 inch
Curved-edge Display: The iPhone 15 was rumored to feature a curved-edge display, similar to the design seen in some previous iPhone models.
Colors: The iPhone 15 color is rumored to come in various options. Here are the rumored colors.
iPhone 15 and iPhone 15 Plus - Starlight, Midnight, Product RED, Light Pink, Light Blue, Deep Purple
iPhone 15 Pro and iPhone 15 Pro Max (iPhone 15 Ultra) - Deep Purple, Dark Red, Silver, Gold, Space Black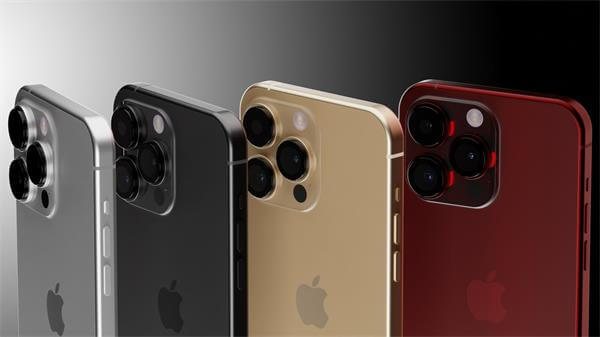 Thinner, Narrower, and Shorter: The iPhone 15 models will be slightly thicker, narrower, and shorter than their predecessors, with the Pro variant fitting in an iPhone 14 Pro case but having a smaller form factor.
Height Variations: There will be slight height variations between the iPhone 14 and iPhone 15 models, but overall, the physical appearance will be similar.
Notch and Face ID: Some reports suggested that Apple might reduce the size of the notch on the front display or even eliminate it altogether. The notch houses various sensors, including the front-facing camera and Face ID components.
Action Button: There were rumors about a potential "action button" replacing the traditional silent button on the iPhone 15. The functionality and purpose of this button were not explicitly specified.
Latest News about iPhone 15
On WWDC 2023, Apple has released information about iOS 17 prime features.  Here we foucs on the latest news about the iPhone 15's  three key aspects: USB-C, the camera, and the Dynamic Island feature. Here's a comprehensive overview:
1

USB-C: A Universal Connectivity Standard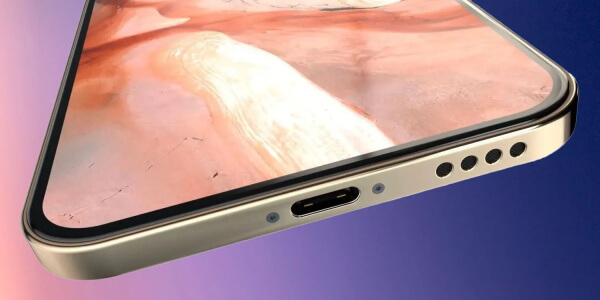 One significant change expected in the iPhone 15 is the replacement of the Lightning port with a USB-C port. This shift has been hinted at in various leaks and is thought to align with the European Union's common charger legislation.
With USB-C, iPhone users can look forward to faster data transfer speeds and improved charging capabilities. This change will not only enhance the overall user experience but also bring the iPhone in line with other Apple devices and industry standards, making it easier to connect and charge the device.
2

Camera Upgrades: A New Perspective on Photography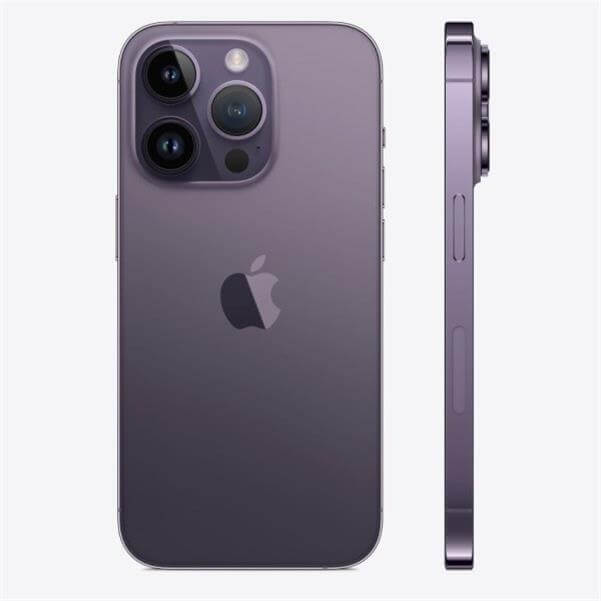 While specific details about the iPhone 15's camera setup remain speculative, rumors suggest notable improvements to the device's photography capabilities. One of the anticipated upgrades is a 48MP main rear camera, which would significantly enhance image resolution and detail.
Additionally, higher-end models may incorporate a periscope-style telephoto lens, enabling users to capture images with greater optical zoom. These enhancements promise to elevate the iPhone 15's camera performance, making it a formidable tool for photography enthusiasts and professionals alike.
3

Dynamic Island: Redefining the Notch Experience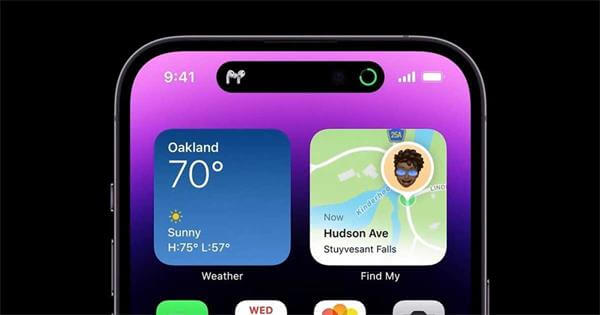 A standout feature expected to debut in the iPhone 15 is the Dynamic Island. Initially rumored to be exclusive to the Pro models, recent iPhone 15 leaks indicate that this innovative design element may also be included in the standard iPhone 15. The Dynamic Island optimizes the space around the front notch, offering an interactive notification and music management area. By cleverly utilizing this additional screen real estate, Apple aims to provide a more immersive and engaging user experience.
The integration of the proximity sensor into the Dynamic Island design ensures minimal disruption to the overall aesthetic. This feature marks a fresh approach to the notch and demonstrates Apple's commitment to pushing boundaries in design and functionality.
Is it Recommended to Buy iPhone 15 Upon Release?
When deciding whether to purchase the iPhone 15 upon its release, there are several factors to consider:
Upgrades and Features
The iPhone 15 is expected to bring significant improvements over its predecessor, the iPhone 14. Rumored upgrades include a powerful 3nm A17 Bionic chip, a periscope lens with enhanced zoom, a titanium design, and potentially a transition from Lightning to USB-C charging ports. These upgrades, along with improved camera capabilities, solid-state buttons, smaller bezels, and other enhancements, make the iPhone 15 an appealing choice for those seeking the latest technology and features.
Pricing
As mentioned above, the price of iPhone 15 is anticipated to be higher compared to the iPhone 14 series starting from $799 to $1,199 for the basic storage. If price is a deciding factor for you, it might be worth waiting for any potential discounts or promotions after the initial release.
Timing and Need
If your current phone is three years old or older and you are in immediate need of an upgrade, purchasing the iPhone 14 Pro now could be a viable option. The iPhone 14 Pro and Pro Max offer excellent cameras, fast performance powered by the A16 Bionic chip, stunning displays, and strong battery life.
However, if you can wait and desire the rumored upgrades and features of the iPhone 15, such as the periscope zoom lens, USB-C charging, and improved performance, it may be worthwhile to wait for the iPhone 15 Pro models.
Personal Preferences
Individual needs and preferences play a crucial role in deciding between the iPhone 14 and iPhone 15 like design preferences, camera capabilities, charging options, and potential future advancements. If you prioritize having the latest technology and design, waiting for the iPhone 15 might be a better choice.
However, if the improvements introduced in the iPhone 14 Pro meet your requirements and you are content with its features, buying the iPhone 14 Pro now could be a sensible decision.
Data Loss After iOS 17 Update? Recover Lost Data with iSeeker
What Can iSeeker Do: Recover Lost iPhone Data without Backup
100.000+
Downloads
Preview before recovery and selectively recover.

Work well on the latest iDevices and iOS versions, including iOS 16.

Offer a free trial before purchase.
Conclusion
As the September launch event approaches, anticipation builds for the official unveiling of the iPhone 15. While these leaks and rumors provide exciting glimpses into what we can expect, it's important to approach them with some skepticism until Apple makes its official announcements. Nevertheless, the potential improvements in connectivity, photography, and user experience make the iPhone 15 a device to watch out for. Stay tuned for further updates and prepare to embrace the next generation of iPhone innovation.