Snapchat streaks have become a popular feature among users, allowing friends to keep track of their consecutive days of communication. Some users complain they lost their Snapstreak and try to get it back. So, is it possible to get your streak back on Snapchat? Well, absolutely yes! In this article, we'll explore 2 ways to restore your lost Snapchat streak. Just keep reading and you will find out.
Part 1: What is a Streak on Snapchat?
Before diving into the methods, let's understand what a Snapchat streak actually is.
A streak on Snapchat is a feature that tracks the consecutive days of communication between you and a friend. It is represented by a flame emoji and a number, indicating the length of the streak. To maintain a streak, both users need to exchange snaps (photos or videos) with each other at least once within a 24-hour period. Each successful exchange resets the streak timer and adds another day to the streak count. The longer the streak, the higher the number associated with the flame emoji.
It acts as a fun way to maintain daily communication and strengthen friendships within the Snapchat community.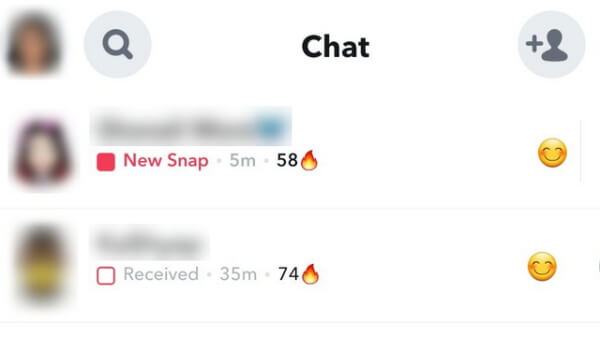 Part 2: I Lost My Snapchat Streak. How Come?
There are various reasons that could cause Snapchat streak lost. Here are a few common explanations:
Not Snapping in 24 hours: Streaks are maintained when snaps are sent and received between users within a 24-hour window.
Poor Internet Connection: Streaks require a stable internet connection for snaps to be sent and received. If you or your friend have a weak or interrupted internet connection, it may lead to lost streaks.
App or Device Issues: Glitches or technical problems within the Snapchat app or on your device can also result in the loss of a streak. These issues can occur due to software updates, compatibility problems, or temporary bugs.
Time Zone Differences: If you and your streak partner live in different time zones, it's essential to be aware of the time difference and adjust your snap exchange accordingly.
Account Deactivation or Suspension: If either you or your streak partner temporarily deactivate or suspend your Snapchat account, it will result in snapchat streak lost.
Changes in Privacy Settings: Snapchat offers various privacy settings that allow users to control who can send them snaps. If you or your streak partner modify these settings and restrict each other from sending snaps, the streak will be lost.
Part 3: How to Get Your Streak Back on Snapchat?
After knowing why you lose your Snapchat streak, here we offer 2 ways for you to help you get snapchat streak back.
1

Snapchat Streak Restore via In-App Feature

Still fillings forms on Snapchat Support trying to get lost snapchat streak back? You don't need to any more! The good news is that you can now restore Snapchat streak on App! Here is how you do it:

Before proceeding, check if there are any available updates for the Snapchat app.

Launch the Snapchat app on your device and navigate to the Chat feed.

Look for a friend's name on the Chat feed with a restore button next to it. This button indicates that a streak with that friend has recently ended.

Tap on the "Restore" button next to their name. This action will open the Reply camera, where you'll initiate the restore process.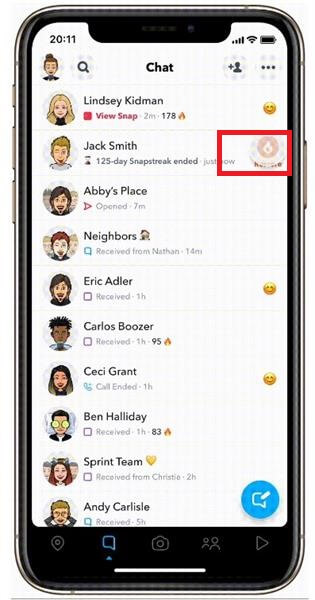 Note
Every user has one chance to restore Snapchat streak for free, but after that Snapchat will charge $0.99 per time.
2

Snapchat Streak Restore via Snapchat Support

If you don't want to update your Snapchat app, or you lost your Snapchat streak for no reason, you could still try the old-fashioned way: Contacting Snapchat Support to get your lost Snapchat Streak back. Follow the instructions below:

Go to Snapchat Support and choose "I lost my Snapstreak." on the interface.

Then find and click on "How do I restore my Snapstreak?" in the "What do you need help with?" section.
At this time, you can see "Still need help?", choose "Yes". And you will see the request form for restoring Snapchat streak.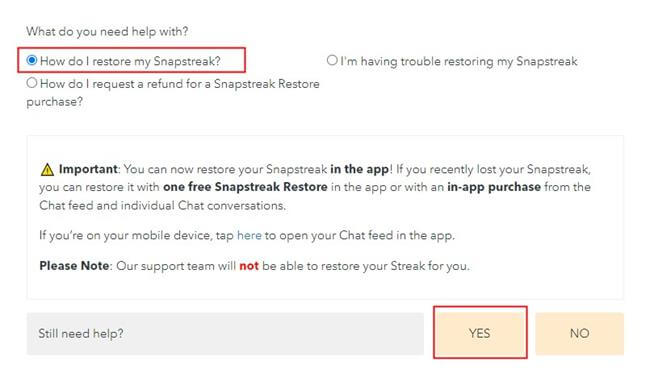 Fill in the form with requested information and submit it. Wait for Snapchat's response.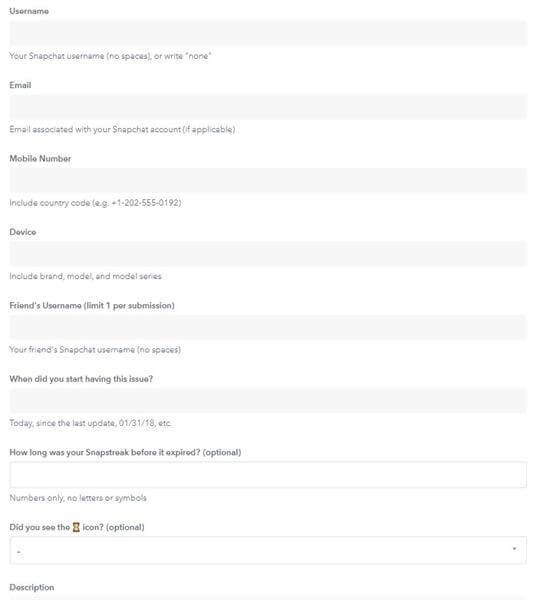 Bonus: How to Get Back Lost Snapchat Data (Messages/ Pictures)? - Use iSeeker
Snapchat is a popular social media platform that allows users to send and receive photos, videos, and messages that disappear after a short period of time. However, there may be instances where you accidentally lose important Snapchat data, such as messages or pictures. In such cases, you can use third-party data recovery software like WooTechy iSeeker to recover your lost Snapchat data.
Here are the steps to use WooTechy iSeeker for Snapchat data recovery:
What Can iSeeker Do
100.000+
Downloads
18 + Data types covered: iSeeker not only recover lost Snapchat photos and messages but also supports the retrieval of other types of data such as photos, contacts, notes, WhatsApp on iPhone.

iOS 16 Supported: iSeeker is compatible with the latest iOS 16 system, including the newly released iPhone 14 models.

Free Trial Offered: To ensure user satisfaction, iSeeker provides a free trial version.

Easy to Use: iSeeker is designed with user-friendliness in mind. With just three simple steps, you can effortlessly recover all your lost data.
Connect your iPhone to the computer using a USB cable and open iSeeker. Choose "Recover from iOS Device".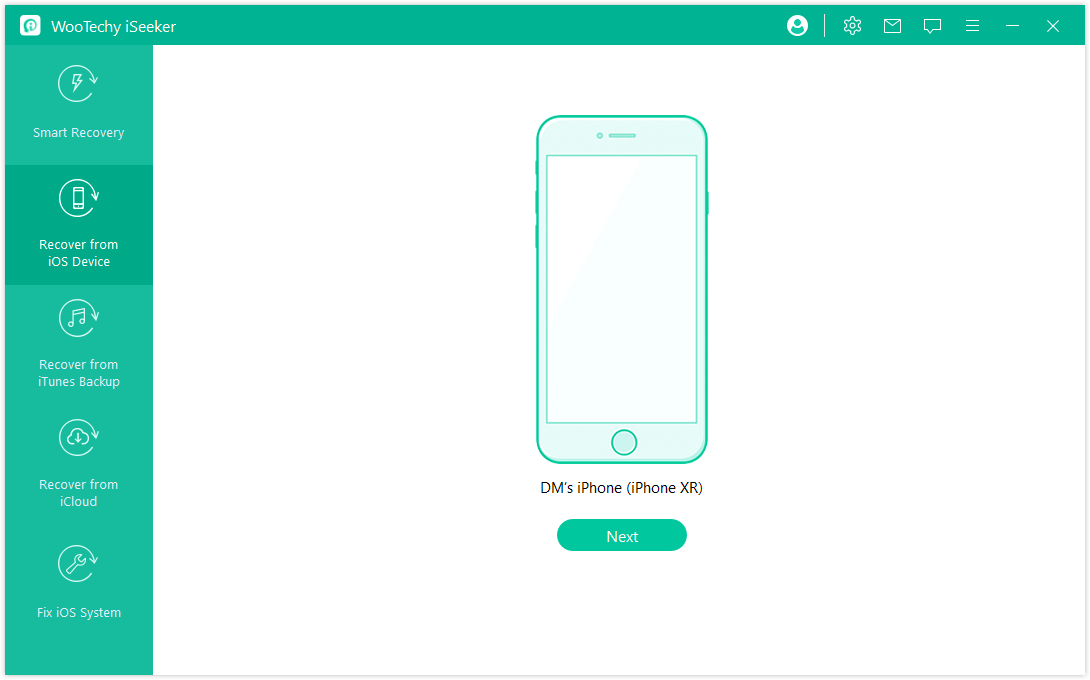 Select the "Snapchat" option and click on "Scan" to initiate the scanning process.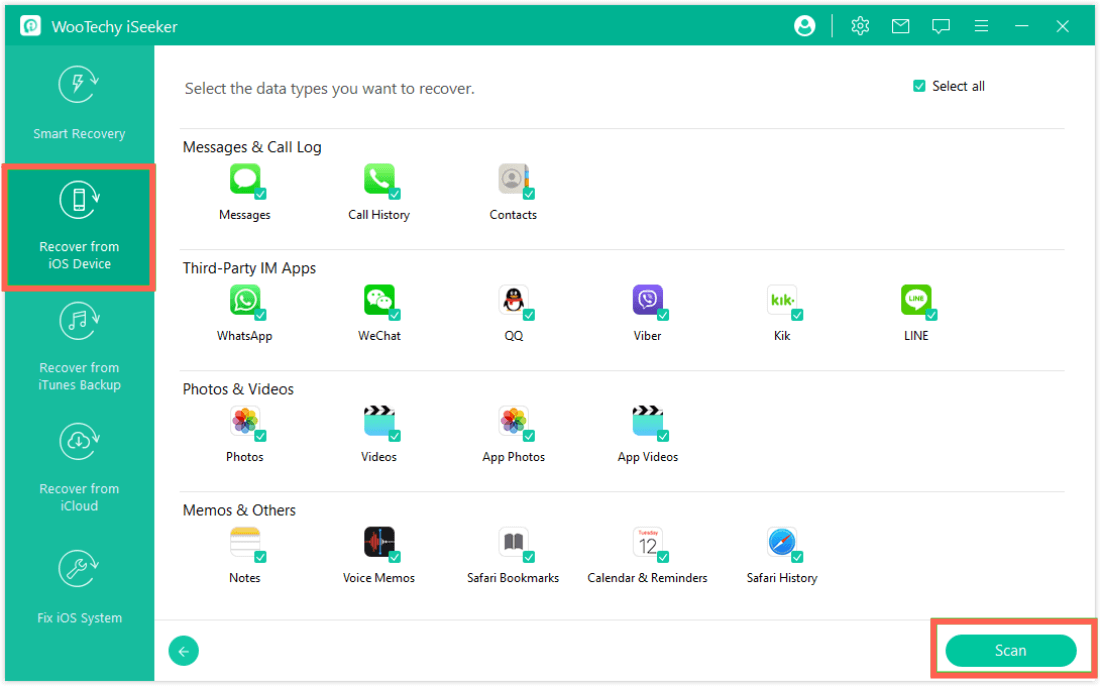 Preview the recovered files and select the photos/messages you want to restore. Click "Recover" and choose a place to save the recovered data on your device.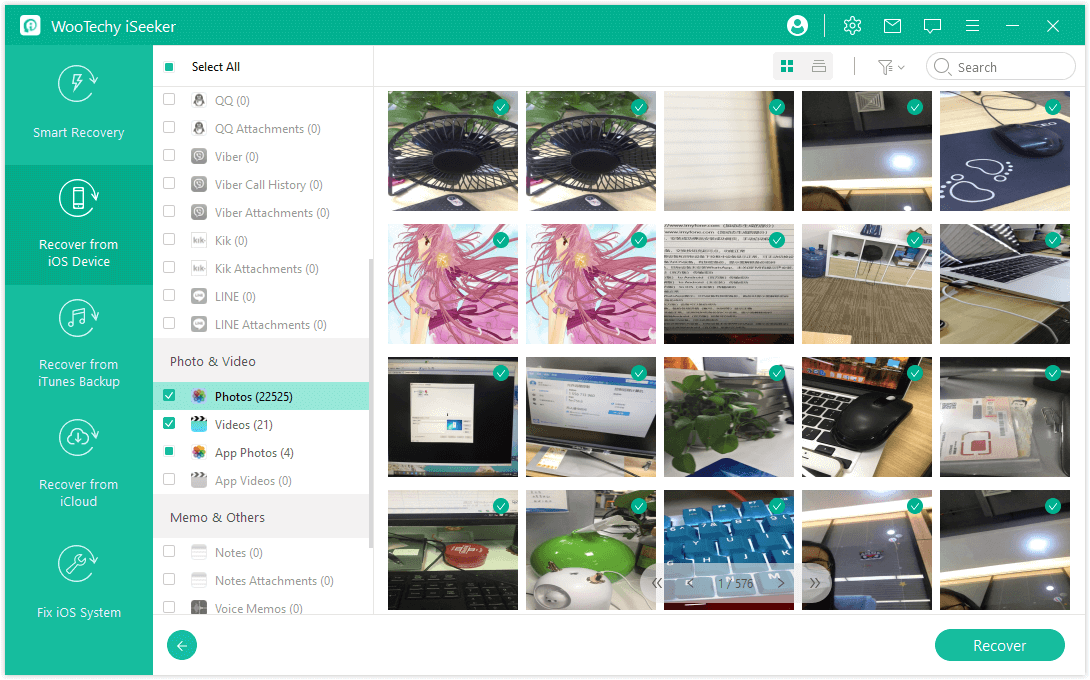 Part 4: Snapchat Emoji Meanings
Emojis play an important role in Snapchat, adding a visual element to your interactions and symbolizing different relationships and interactions. Here's a breakdown of some commonly encountered emojis on Snapchat and their meanings: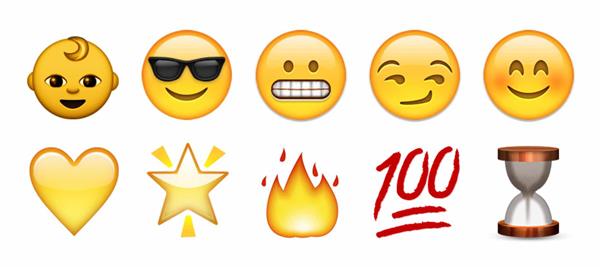 Baby: The baby emoji signifies a new friendship. You and the other person have recently become friends on Snapchat.

Sunglasses Face: The sunglasses face emoji appears next to someone's name if you share a mutual best friend. It indicates that you have a close connection.

Grimacing Face: The grimacing face emoji indicates that you and the other person share a mutual best friend, but you are not each other's number one best friend.

Smirking Face: This emoji appears when you are one of the other person's best friends, but they are not one of yours.

Smiling Face: This emoji represents a close friend. You share a good number of snaps with this person, but they are not your best friend.

Yellow Heart: The yellow heart emoji indicates that you and the other person are each other's number one best friends. You both send the most snaps to each other.

Red Heart: The red heart emoji represents mutual best friends. You and the other person have been each other's number one best friends for at least two weeks.

Pink Hearts: The pink hearts emoji signifies a strong friendship. You and the other person have been each other's best friends for at least two months.

Gold Star: This emoji signifies that someone has replayed a snap you sent them within the past 24 hours.

Fire: The fire emoji represents a Snapstreak. It appears when you and the other person have sent snaps to each other for consecutive days.

Hundred: The hundred emoji appears when you and the other person have maintained a Snapstreak for 100 consecutive days.

Hourglass: The hourglass emoji appears when your Snapstreak with someone is about to end. It serves as a reminder to send a snap and maintain the streak.
FAQs about Snapchat Streak
Q1: What's the longest Snapchat streak?
The longest recorded Snapchat streak as of my knowledge cutoff in December 2022 was over 2794+ days. However, streaks can continue to grow beyond that.
Q2: How to start a Snapchat streak?
To start a Snapchat streak, you and a friend need to send each other snaps (photos or videos) for consecutive days. Send a snap to your friend, and they should send one back within 24 hours. Keep this exchange going to maintain the streak.
Q3: Why did you lose a Snapchat streak?
You can lose a Snapchat streak if you or your friend fail to send a snap within 24 hours. It's crucial to remember to exchange snaps consistently to maintain the streak.
Q4: How to keep a Snapchat streak?
To keep a Snapchat streak, make sure to send a snap to your friend every day and ensure they send one back within 24 hours. Setting reminders or using features like notifications can help you remember to maintain your streaks.
Q5: How can I prevent losing my Snapchat streaks?
To prevent losing your Snapchat streaks, it's essential to be consistent in sending snaps to your friends and ensure they send snaps back within the time limit. Additionally, consider enabling notifications or setting reminders to help you remember to keep the streaks active.
Q6: How long does it take to rebuild a lost Snapchat streak?
Once you've lost a Snapchat streak, you'll need to start sending snaps again to rebuild it. You can regain a streak as soon as both you and your friend exchange snaps within 24 hours. However, keep in mind that the previous streak progress will be lost.
Q7: How to pause Snapchat streaks?
Snapchat does not have a built-in feature to pause streaks. Streaks require consistent daily snaps to maintain, and any interruption or failure to send snaps can lead to the streak being lost.
Take It Easy and Rebuild Snapchat Streaks
If you've lost a Snapchat streak and want to rebuild it, take a moment to relax and be patient. Losing a streak can be disappointing, but try not to dwell on it. Take this opportunity to explore new connections and discover different friends on Snapchat. Remember that the purpose of Snapchat is to have fun and connect with others. So, embrace the process, enjoy the platform, and let the streaks come back effortlessly as you continue to interact with friends.
If you are trying to find a way to restore your lost Snapchat data then, go try iSeeker, which is the best data recovery tool in the market. Give it a try and you won't be disappointed.