Does anyone know how to downgrade the Reminders? For most people, the newly updated Reminders app does not satisfy their needs. The update has ruined their experience as it faces bugs, is slow, and messes up checklists.
No matter how much you try to re-organize and get used to it, you will eventually give up. That makes it necessary to look into downgrade Reminders iOS 13 options. If that is something that you would want to do, keep reading to learn more.
What Should You Know about Reminders on iPhone?
1

What is the Reminder App?

Reminders app available on iOS 13 or later gives you the power to create things you would like to be reminded of using subtasks and attachments. It allows you to set alerts based on location and time. Furthermore, you could assign tasks to someone else when using a shared list.

Getting started with Reminders does not need any rocket science. Just launch the app and create a reminder, inputting helpful details. Upon completing the task, remember to mark it as done to get it off your list. For reminders made without assigned time, the default notification time is 9:00 AM.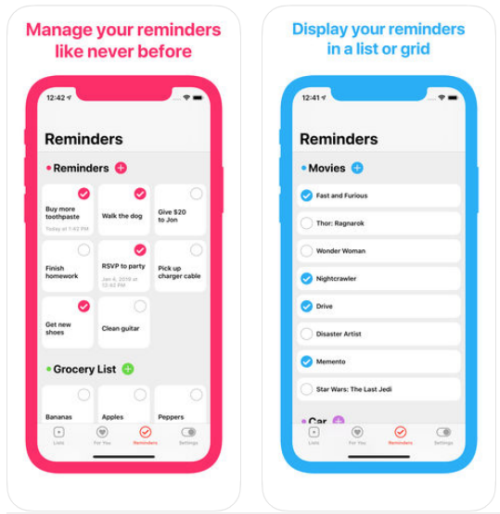 2

What Happened to My Reminders iOS 13?

As you can imagine, the Reminders app has become an integral part of iPad and iPhone users. Thus, you can quickly note any misgivings about the app, and these would go a long way in disorienting your day or schedule.

Imagine waking up one day to realize that you cannot find the app on your iPhone or iPad? That will frustrate you as you scroll through the apps list one app at a time to no vail. One thing you should know about Reminders is that it is one of the default apps. Thus, you would not find it in AppStore for re-downloading.

You can try various manual approaches to locate the Reminders app when you can't find it. For instance, you may check through settings for any hidden apps or try to restart your iOS device. However, the most effective way to go about the issue is to consider the appropriate downgrade Reminders iOS 13 option.
How to Downgrade Reminders iOS 13 with iTunes
Apple sometimes acts like a bully and would force automatic updates on your iPhone or iPad. This is your device, and we believe that you should have a say regarding which version of iOS it runs. If the recently upgraded iOS 13 has caused you inexplicable problems, it is about time to downgrade to a lower version. You can use iTunes to downgrade to iOS 12.4.1.
When performing the downgrade, you should know that none of the data that iOS 13 collected will be available. This means that if you shot videos and pictures under iOS 13, you will not find them in iOS 12.4.1. If the photos and videos are essential to you, consider backing them first before proceeding.
1

What Should You Know before Downgrading (Data Will Be Lost)

The most crucial factor that you need to consider as you proceed with the downgrade is the threat of data loss. You are guaranteed that the data you added to your iOS 13 will be lost while moving back to iOS 12.4.1. Thus, set aside sufficient time to back up all your data just to be on the safe side.
2

How to Downgrade iOS with iTunes

You can use iTunes for downgrading iOS whether you are a Mac or Windows user. In both cases, you need to make sure that you have installed the latest version of the iTunes program. One certain way to do so is to visit the Apple website from your PC or Mac and go to the iTunes downloads section. Download the setup file and proceed with the installation.

Preparation step 1 – Downloading IPSW File

Step 1: Visit IPSW and choose your device.

Step 2: You will be directed to the available iOS versions. Select 12.4.1.

Step 3: Download the IPSW file and save it on a location you can easily find, preferable your PC's or Mac's Desktop.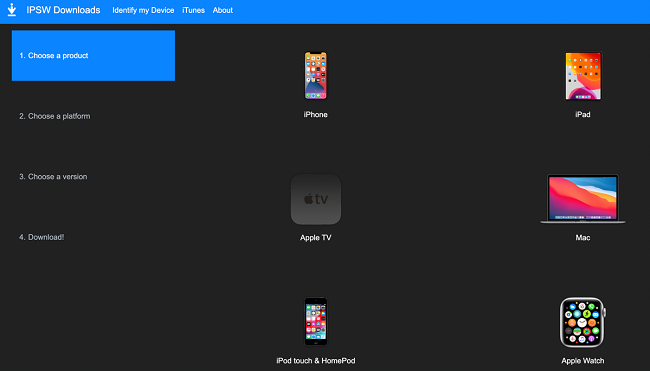 Preparation step 2 – Getting the iPhone Ready
Step 1: Navigate to your iPhone or iPad settings to turn off Find My iPhone.
Step 2: This setting is under the iCloud option.
Step 3: Click on Find my iPhone or Find my iPad.
Step 4: Turn it off by toggling the off icon.
Having downloaded the IPSW file and prepared your iPhone, you can start the downgrade process. How you do this depends on whether iTunes is installed on Mac or Windows.
Mac Users
Follow these steps to downgrade iOS using iTunes for Mac users:
Step 1: With your iPhone, connect to Mac, launch iTunes.
Step 2: Long press the Option key and click on "Check for an Update" in iTunes.
Step 3: A search pop-up opens. Navigate to where you saved the IPSW and open it.
Step 4: A message shows prompting you to "Update." Proceed as guided.
Windows Users
Step 1: With your iPhone, connect to Windows, launch iTunes.
Step 2: Long press the Shift key and click on "Check for an Update" in iTunes.
Step 3: A search pop-up opens. Navigate to where you saved the IPSW and open it.
Step 4: A message shows prompting you to "Update." Proceed as guided.
(iOS 15 Included) How to Downgrade Reminders iOS 13 with A Smart Tool
Downgrading iOS does not always have to pose the threat of losing your data. You can use an innovative tool such as WooTechy iMaster to downgrade reminders iOS 13 without having to worry about losing a single video or photo. With WooTechy iMaster, the entire process is automated and occurs more professionally.
Features of WooTechy iMaster
Various features make WooTechy iMaster a reliable tool to downgrade reminders iOS 13:
WooTechy iMaster handles the downgrade seamlessly, ensuring that you do not lose any of your documents, pictures, videos, and other vital data.
WooTechy iMaster has the great compatibility, which makes the downgrade of the latest iOS 15 possible.
One of the reasons for a downgrade failure is the aspect of human error. The intelligent tool tackles this problem by automating the downgrade process. All you have to do is execute some actions as guided, and the system will handle the rest.
WooTechy iMaster grants you access to a professional and advanced downgrade method that other tools cannot achieve. That explains its high success rate.
You can contact the readily available customer support desk if stuck when using this tool to downgrade reminders iOS 13.
Watch the video on How to downgrade iOS to any supported iOS version first.
Follow these steps to successfully revert your iPhone or iPad to any supported iOS version:
Step 1: Start WooTechy iMaster and keep your device connected
Begin by downloading WooTechy iMaster to your PC and launch it when done. Once your device is connected and recognized, you will be presented with three options, as shown. In this case, choose "Downgrade iOS".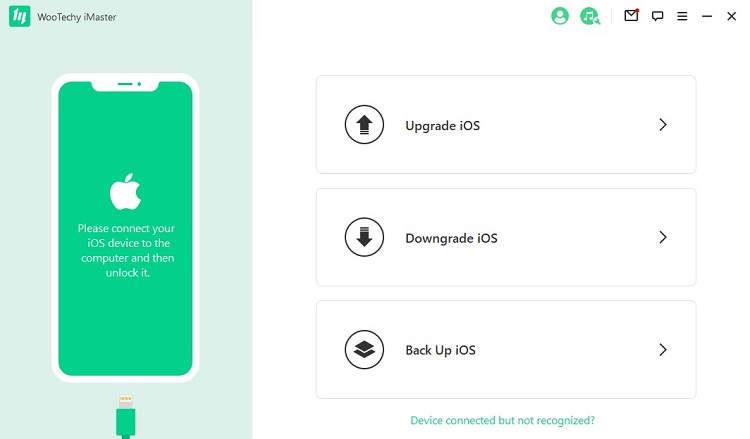 If your device is not detected, select the "Device connected but not recognized?" option. Follow the onscreen guide to get this issue resolved.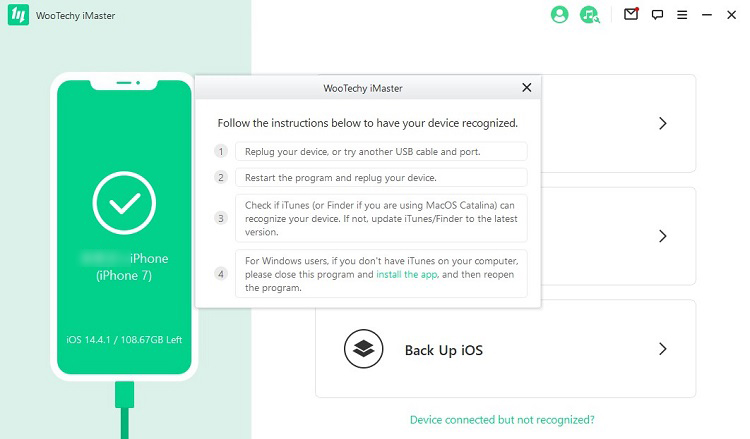 With the device recognized, select the "Downgrade iOS" option to proceed.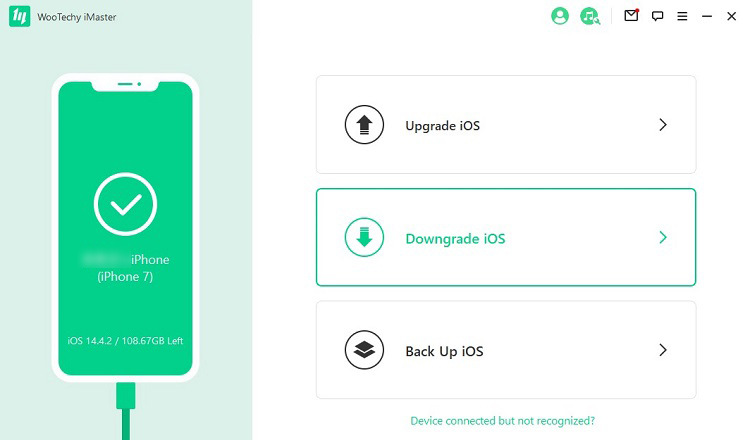 Step 3: Firmware download
The program automatically starts the process of downloading the required firmware based on your iOS version. You have the option to customize the path to which the firmware gets saved.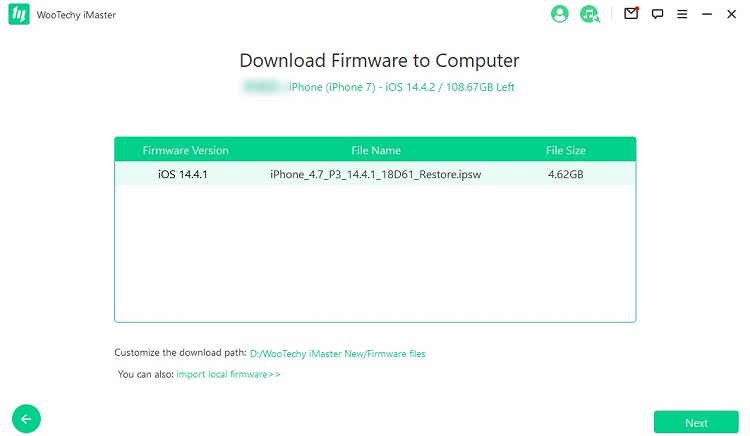 Step 4: Downgrade iOS device
With the iOS downloaded, click on the Start button to begin downgrading your device. You must keep your computer and device connected until the downgrade is done.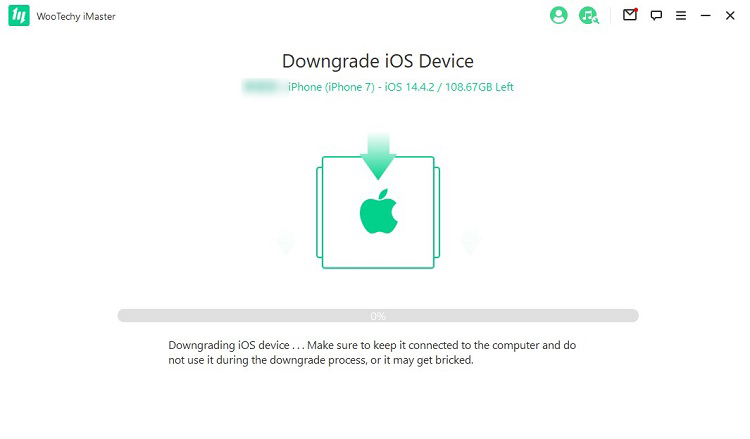 Step 5:Once the process completes, you will get a prompt "downgraded successfully." Click the "Done" button, after which you can unplug your iOS device.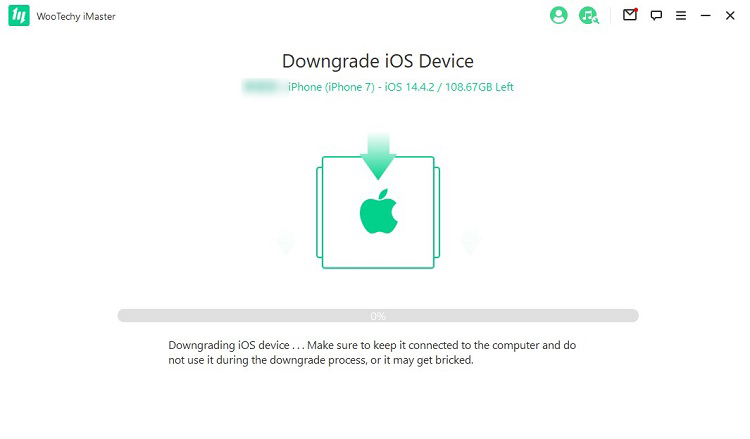 Latest Information about the Bugs with Reminders iOS 13
Whereas Apple's iOS 13 promises to give you access to some exciting features, it continues to cause problems to users. So far, the iOS 13 Reminders bug has not been fixed. Some software patches have not successfully solved the issue, as some users still complain about it. This is an issue that is likely to be around for a while.
The problems with the Reminders app show no signs of rebating. The various push updates have only helped get one element resolved while other issues take root. A common trend noted is that when a previous Reminders issue is fixed after an update, a new one arises. That has left many to consider this as an "unfixable hack."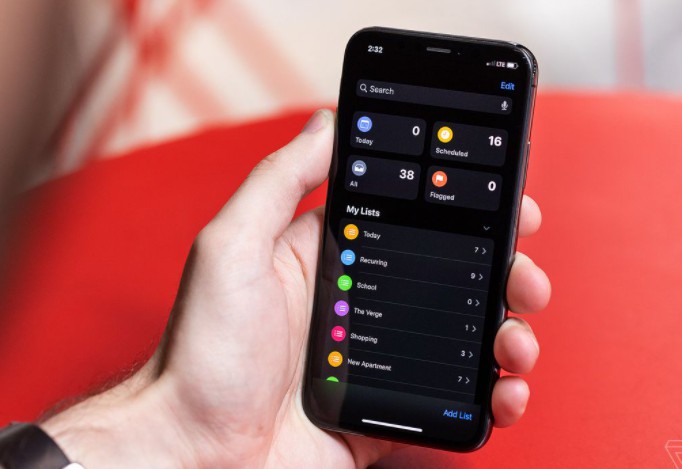 Tech leaders such as Engadget have noted this problem and proceeded to warn users of potential data loss if they continue running iOS 13. If you already have the affected iOS version, it is about time you begin to look into downgrade Reminders iOS 13 before the worst happens.
Conclusion
As Apple continues to grapple with Reminders app bug issues, you do not want to expose your data to the possibility of a loss. You can begin to downgrade Reminders iOS 13 today using WooTechy iMaster for a seamless downgrading process. WooTechy iMaster maintains a professional outlook throughout the entire process, giving you the confidence that your iPhone or iPad will operate optimally at the end of it all. Besides, it now supports the downgrade of iOS 15, which makes it outstanding among all competitors. Just download and give it a try!