As football continues to capture the hearts of fans across the world, streaming websites have become the go-to destination for live matches. With the increasing demand for free and accessible streaming services, we have compiled a list of the top 10 free football streaming websites in 2023 as well as some tips for football streaming.
These websites offer high-quality streaming, a wide variety of matches, and user-friendly interfaces. Whether you're a die-hard fan or a casual viewer, these websites are sure to satisfy your football cravings. So, get ready to cheer on your favorite teams from the comfort of your own home!
Part 1: Criteria for Selecting Free Football Streaming Websites
User Interface and Design
Quality of Streaming
Availability of Live Broadcasts
Security and Safety
Variety of Matches
Part 2: Top 10 Free Football Streaming Websites in 2023
1. ESPN
ESPN is a prominent American sports media company that has been around since 1979. The company's name stands for Entertainment and Sports Programming Network and it is well known for its extensive coverage of sports events across the world. The company has a massive online presence and provides an array of services, such as news articles, live scoreboards, fantasy sports, and mobile apps.
ESPN offers a wide range of programs, including live broadcasts of games, highlights, analysis, documentaries, and interviews. ESPN is a reliable and trusted source of sports news and has won numerous awards for its coverage, especially for football live streams. However, some viewers criticized the company for its focus on American sports and its bias towards certain teams and players.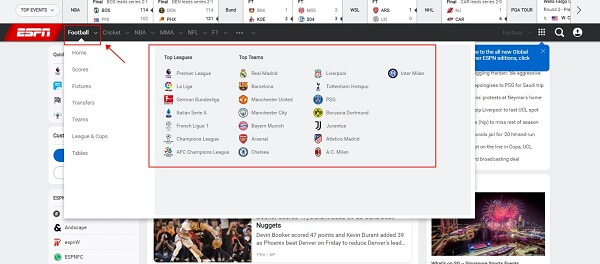 Tips: How can you stream live football matches on your PC?
Wootechy MirrorDisp is a screen mirroring software that allows you to mirror your mobile screen to a larger display wirelessly or wired. With its easy-to-use interface and high-quality mirroring technology, you can enjoy live football matches on a bigger screen in real-time with high resolution and low latency.
It supports multiple platforms such as Windows, Mac, Android, and iOS, and allows you to control the mirrored screen remotely from the bigger screen. Download it for free
and enjoy the excitement and drama of football matches from the comfort of your own home.
Features of Wootechy MirrorDisp
Mirroring your phone to the computer without any lags or delays.

Control freely your iPhone from your PC with a keyboard and mouse.

Take screenshots and record your phone screen from PC in real-time.

Supports most of apps such as Instagram, Skype, TikTok, YouTube, Discord and more.
2. Sky Sports
Sportlemon could even be the best free football streaming website on our list. Sky Sports is a popular sports television network in the UK that provides coverage of various sports, including football, rugby, cricket, tennis, and golf. The platform is known for its comprehensive coverage of football, featuring live streams of various football leagues, including the English Premier League, Scottish Premiership, and EFL Championship.
Sky Sports football coverage also includes live coverage of international tournaments, such as the UEFA Champions League and Europa League. In addition, to live streaming, the platform also offers highlights, analysis, and expert opinions from its team of football experts, making it a go-to destination for football fans in the UK and beyond.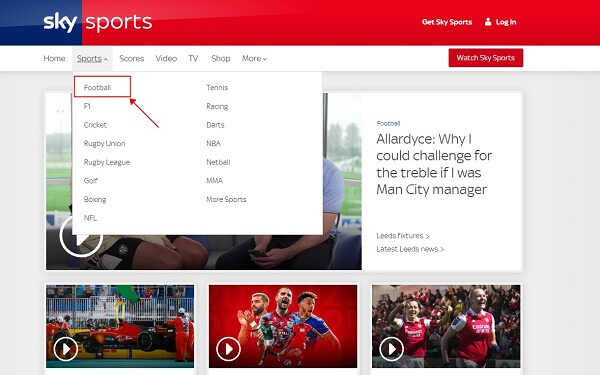 3. Sportlemon
The largest, live sporting events from across the world, including football, rugby, hockey, tennis, boxing, soccer, the MotoGP, football, and more, are streamed for free by SportLemon. Importantly, it is free. However, in the UK, to ensure a legal and optimal viewing experience, you should check Sky Sports and BT Sport TV match schedules for official live streams instead of relying on SportLemon as most streams on SportLemon are copyrighted to Sky or BT in the UK, who hold the official broadcast rights.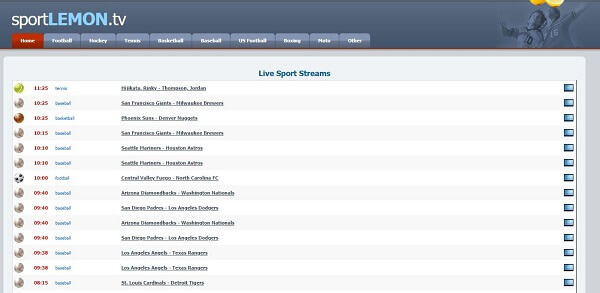 4. Reddit
While Reddit is primarily a social media platform, it's also a popular destination for free sports streaming, including football. Besides, it is really simple to use Reddit to view football live stream:
Use the search bar to find a subreddit dedicated to live streaming football matches. Popular ones include r/soccerstreams and r/footballstreaming.
Look for a thread related to the specific match you want to watch. Usually, users will post links to live streams in the thread's comments.
Click on the link to access the live stream. Note that some links may be unreliable or of low quality, so it's a good idea to have a backup option.
Enjoy the match!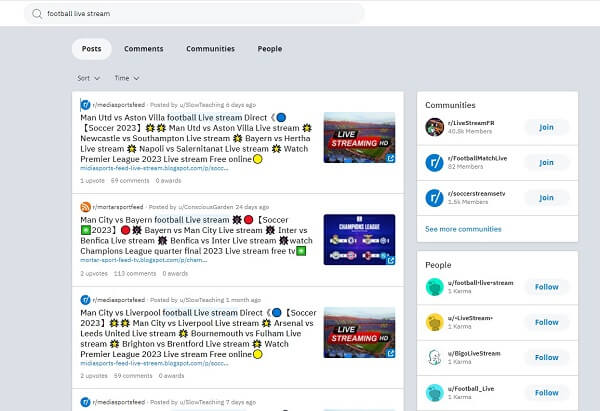 5. Facebook Watch
Facebook Watch is a platform that aims to compete in the video streaming market, and it has secured the rights to stream a range of sports, including football, cricket, women's basketball, and surfing. Despite the limited number of official sports streams, Facebook users have utilized the service to stream live sports from around the world. As a result, the platform hosts a plethora of unofficial streams covering virtually every sport. Facebook's foray into sports streaming is an attempt to expand its reach beyond social media and offer users a more comprehensive entertainment experience.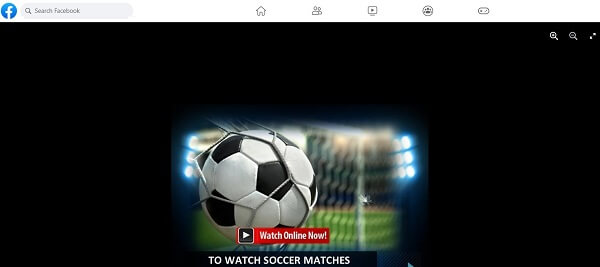 6. Social442 TV
Social442 TV is a website that focuses on providing soccer fans with live streaming coverage of various soccer leagues and competitions. The website offers access to live matches, highlights, interviews, and analysis of soccer games from around the world. Social442 TV provides coverage of popular leagues such as the English Premier League, Spanish La Liga, Italian Serie A, and the German Bundesliga, as well as international tournaments such as the World Cup and the UEFA Champions League.
The website also offers a community platform for soccer fans to interact, share opinions and news, and participate in discussions related to soccer. Overall, Social442 TV is a destination for soccer enthusiasts seeking football live streaming for free and engagement opportunities related to the sport.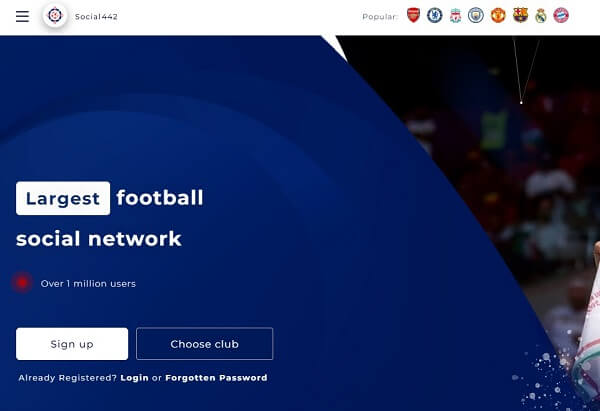 7. SonyLIV
SonyLIV is a popular Indian streaming service that offers a wide range of content, including TV shows, movies, sports, and live events. Owned by Sony Pictures Networks India, the platform provides users with access to a variety of Indian and international programming, including popular TV shows and movies from Bollywood and Hollywood.
SonyLIV also features live sports streaming, including cricket, football, tennis, and other popular sports. The platform offers both free and premium content, with a subscription service that provides ad-free access to premium content. With its extensive library of programming and live streaming capabilities, SonyLIV is a popular destination for Indian audiences looking for high-quality entertainment options.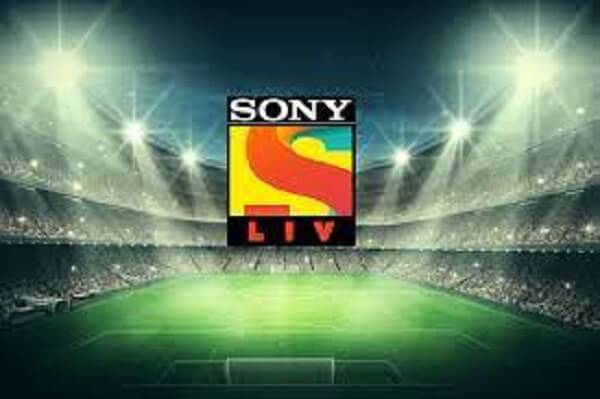 8. Cricfree
Cricfree is a website that offers live streaming of various sports, with a focus on cricket and football. The website provides users with access to live matches, highlights, and analyses of cricket and football games from around the world. The platform is known for offering free live streaming of popular cricket and football leagues, such as the Indian Premier League (IPL), English Premier League (EPL), and Spanish La Liga, among others. Despite its popularity, it's worth noting that Cricfree operates in a legal grey area, and some content on the website may not be authorized for distribution.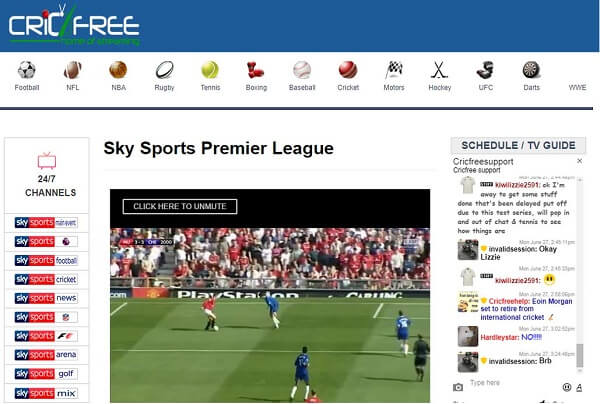 9. Laola1
If you are in Germany, I guess you may know Laola1. Laola1 is a popular sports streaming website based in Germany that provides free live streaming of various sports events, including football, volleyball, table tennis, and ice hockey. The website features live broadcasts of domestic and international football matches, including the German Bundesliga and UEFA Champions League. Laola1 also offers highlights, replays, and news related to various sports.
Users can watch live streams on the website or through the Laola1 app, which is available for iOS and Android devices. Laola1 has gained a reputation for providing high-quality, reliable sports streaming services to fans around the world.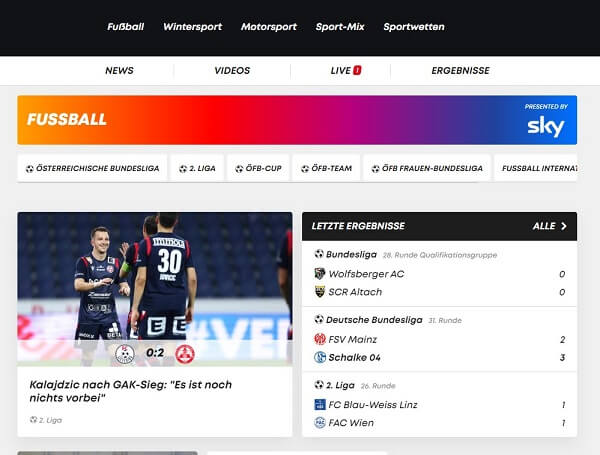 10. VIPBox
VIPBox provides free access to a wide range of sports, including football, basketball, tennis, boxing, and more. The website offers multiple links for each event, providing viewers with options to choose the best streaming quality that suits their internet speed.
VIPBox also features a chat section, where viewers can interact with each other while watching live matches. The website updates its schedule regularly, ensuring that fans do not miss out on any upcoming games. Overall, VIPBox is a reliable option for sports fans who want to stream live matches for free.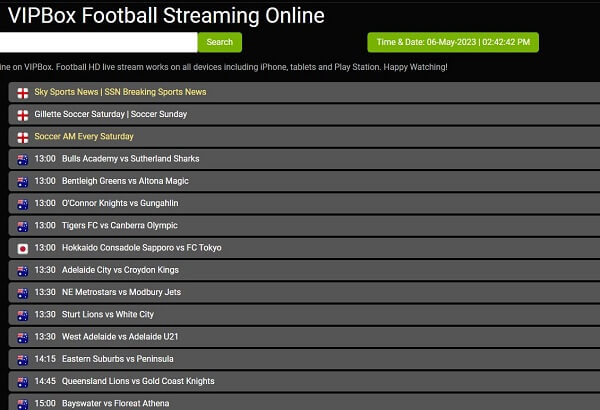 Conclusion
These top 10 free football streaming websites provide football enthusiasts around the world with easy access to live matches and tournaments without a premium subscription. While some websites may have certain limitations or require the use of a VPN, they offer a great alternative for viewers who cannot access official broadcasts or simply cannot afford to pay for them.
Moreover, if you wanna stream live football matches from mobile devices to a bigger screen in real time, check the Wootechy MirrorDisp. With its high-quality and low-latency performance, mirrordisp ensures that viewers can enjoy a seamless and immersive football viewing experience.